Returning customer: please log in
Please click

here

to register
Wholesale customer: please register
here
Retail customer: please register below
5pc upgraded ssocc nickle 0.15ohm coils for kangertech nebox & topbox & subvod & subtank mini & subtank nano & subtank plus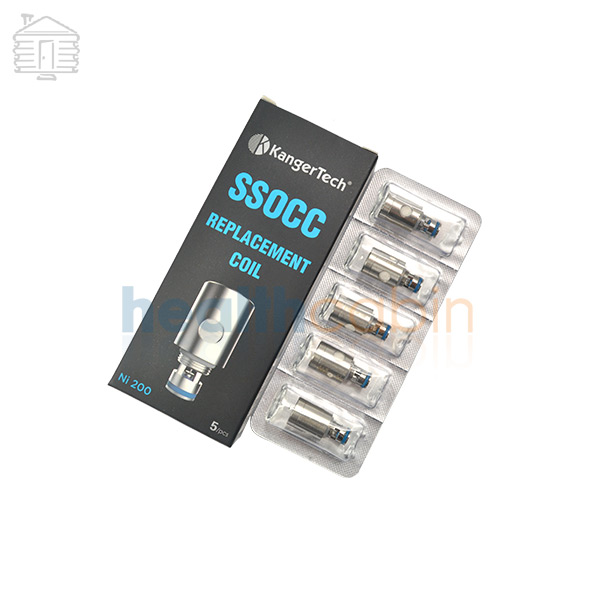 5pc Upgraded SSOCC Nickle Coils (0.15ohm) for KangerTech Nebox & Topbox & Subvod & Subtank Mini & Subtank Nano & Subtank Plus
(Clearance)
5.0
( Original Price:
$14.90 | Save: $11.62 )
10372
Those replacement SSOCC were upgraded for Nebox, feature pure organic Japanese cotton wicks.
With the upgraded SSOCC, the Nebox will not leak any more.
It is also compatible with other KangerTech atomizers: Toptank Nano, Subtank Mini, Subtank Nano & Subtank Plus.
Here is a full list of the compatible products:
A.
Nebox
B.
Toptank Nano
C.
3.2ml Topbox Nano Kit
D.
3.2ml Subvod Kit
E.
1.9ml Subvod Kit
F.
Subox Nano Kit
G.
Subox Mini Kit
H.
Subtank Nano Atomizer
I.
Subtank Nano SS Atomizer
J.
Subtank Mini Atomizer
K.
Subtank Mini SS Atomizer
L.
Subtank Plus Atomizer
Note:
1. Please ONLY use those Ni200 coils under TC-Ni mode;
2. Drip 2 drops of ejuice into top center of the SSOCC head before screw the head into the base;
3. After refilling the tank, please wait for 30 seconds before vaping.
Brand: KangerTech
Unit: 5pc/pack
Resistance: 0.15ohm
Material: Nickel
Shipping weight: 38g
Package: Paper box
Shipping method: Please check here for details.

Warranty: Please refer to Warranty Policy for details.
How to save money?
You can use shopping points. Please check instruction here.
Please check discount codes for orders over 50 USD and save money.
If you want bigger discounts, please check our wholesale instruction.
Your satisfaction is Health Cabin's top priority. If for any reason you are in need of help or support, please click Help Desk on the top right corner and submit a ticket.We will reply to you asap.
Request sales representative follow up and reply asaps
Contact me to Email update when price drops
Email update for promotion
Request sales representative follow up and reply asaps
Contact me to Email update when price drops
Email update for promotion