Joytech Espion Silk Kit Review by Whiskey
Hi folks, today I will give my insights on the Joytech Espion silk kit sent to me by Maggie at Heathcabin, Thank you Maggie:)
This kit came with the Espion mod and the Notchcore Atomizer.
Each set contains:
1pc ESPION Silk
1pc NotchCore atomizer
5pc NotchCoilTM head1pc QC USB cable
2pc Manual
1pc Warranty card
1pc Warning card
Spare parts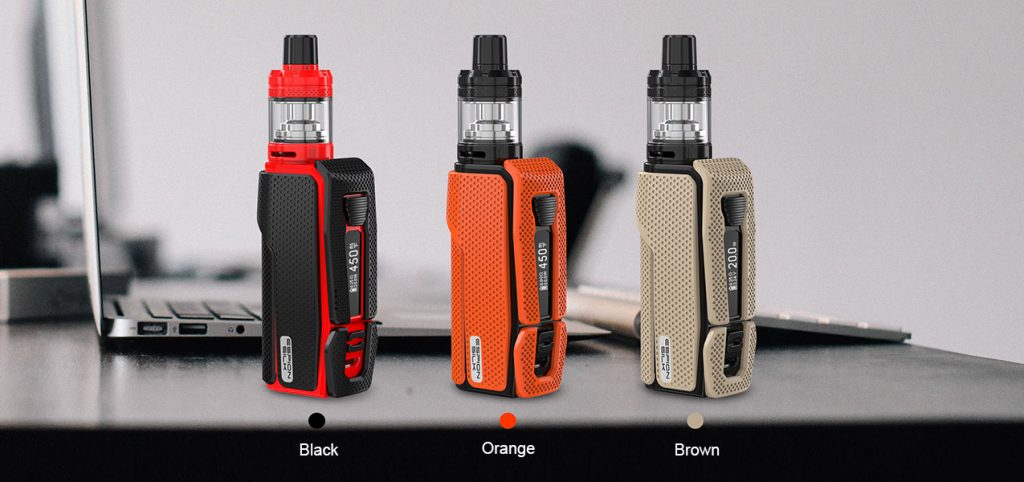 *Starting off with the Notchcore
The coils for this tank come premade and fit down in a slot on the base horizontally.
Top fill
Size: 22.0*49.5mm
Colors: Red, Black
E-liquid capacity: 2.5ml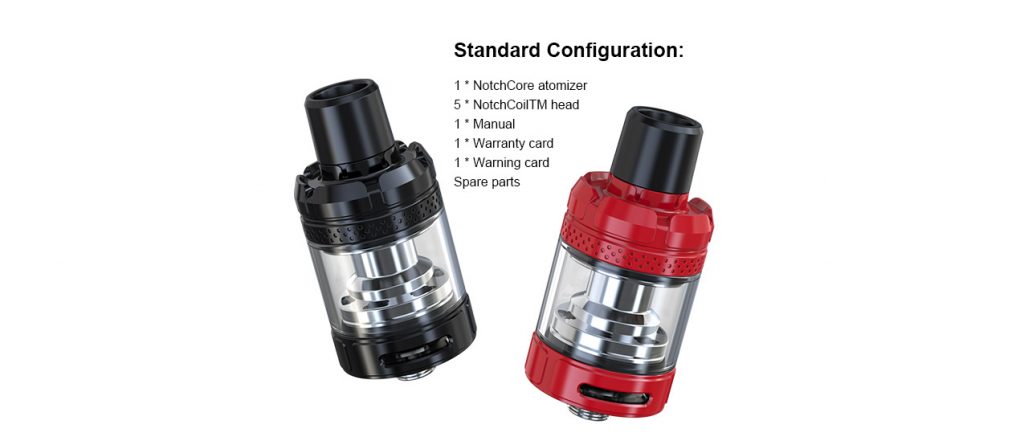 The ease of use for this tank is a great feature for me. I like the .45ohm coils at 32W for my style of vaping, produces plenty of flavor and clouds. Airflow is adjustable at the base of the tank.
The coils say good at 20-25W but I am at 32W with mine with no issues at all.
510 changeable drip tip.
One thing is, that I wish the tank held more than 2.5 ml, I find myself refiling it too often and only comes in 2 colors, Red and Black. Other than that it's a great MTL tank:)
Onto the mod
I really like the rugged feel to this mod, it has an overall rubberized body, feels good to grip.
Specs
Size: 29.5*40.0*120.0mm
Colors: Black, Orange, Brown
Battery capacity: 2800mAh
Screen: 0.69 inch OLED display
Output: 1-80W
Modes: POWER/BYPASS/TEMP(NI/TI/SS)/TCR(M1/M2/M3)
Resistance range: 0.05-1.5ohm for TEMP/TCR mode 0.05-3.5ohm for POWER mode
Operation of the mod
Power on/off 5 clicks
Fire button at the top side of the mod and up/down buttons at the base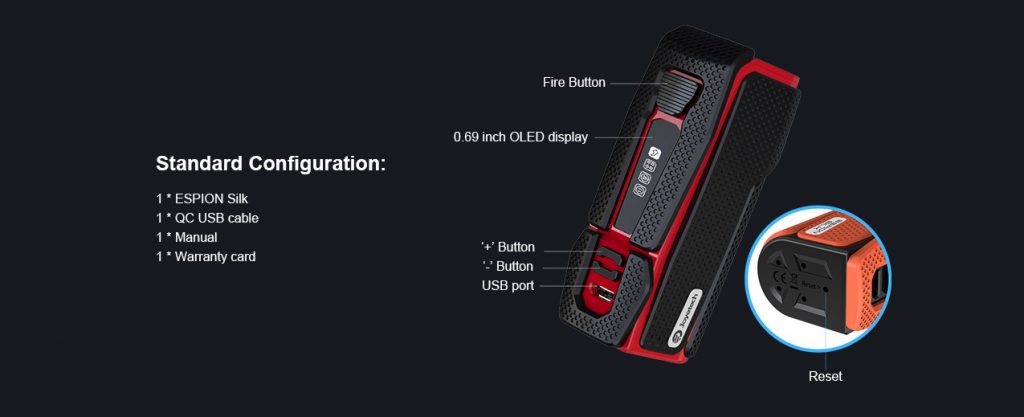 Menu screen has icons for the following
1-arrow exit menu
2-puff counter/voltage
3-lock/unlock
4-stealth mode
5-preheat
6-set TCR
7-set time out duration
8-device info
9-check battery voltage
Each icon is shown in manual
Safety features include
No atomizer alert
Weak battery alert
low power alert
atomizer low alert
temperature protection
device too hot alert
I like that it has all these safety features!!!
The vape on this combination works great and looks handsome together in a compact size, filled with some great features!!!
The notched coils last and last!!! I am still going on the first I installed and it's been 3 weeks and I haven't had to replace it yet.
I would have preferred that it didn't have a built in battery so I suppose I'll call that a con, as well as the size and that it will only take a 22mm tank.
I played around trying out some of my own drip tips on the tank.

Feelings overall
I like the rubberized body and light weight.
I don't like the built in battery.
The menu operation seems a bit overkill for what the mod is.
(not sure if I call that a plus or minus)
The notchcore tank is an amazing MTL RTA , simple to change coils and vapes right in my wellhouse.
I wish the tank came in more colors and a bigger juice capacity.
I also wish they would come out with some higher wattage coils.
Coils are very reasonably priced and last a good long time, great cloud and flavor.
If you would like to purchase this kit here is the link to check it out:)
Joyetech Espion Silk Kit Price: $72.26
https://www.healthcabin.net/joyetech-espion-silk-kit-p/18309.html
Related Products:
MTL Notchcoils 0.45ohm
Joyetech Espion Silk Mod
Joyetech NotchCore Tank
About the writer
Hi everyone, I am Whiskey, a staff member for VapingInsider, I started vaping in 2010 because I wanted to stop smoking.
I started doing reviews soon after I started vaping, I like to pass on to others what I think about the different styles of vaping equipment. I like to give a woman's viewpoint on what is new out there along with an honest opinion on how things work with the different vape gear that comes out on the market, I hope you enjoy my reviews, and that it helps you in choosing the right set up for you!!!