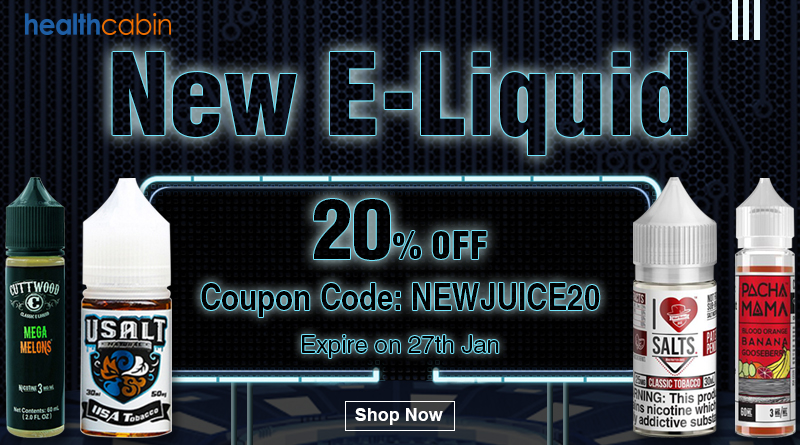 Dear customer,
Get 20% OFF for all of our new e-liquid products this week, please input coupon code: NEWJUICE20, ends on 27th Jan.
Find all NEW E-LIQUID here.
1. USALT: A hot selling brand new to HealthCabin with premium nicotine salts e-liquid
2. Cuttwood: Mega Melons, Sugar Drizzle, Bird Brains, Mr. Fritter & Livid Lime
3. Mad Hatter: I Love Salts Classic Tobacco, I Love Salts Classic Menthol & I Love Salts Blue Raspberry Ice
4. Charlies Chalk Dust: Huckleberry Pear Acai, Passion Fruit Raspberry Yuzu, Stump Rhino and more…
5. Liqua: Cool Raspberry, Cool Green Mango, Citrus Cream & Cool Lychee
6. Ripe Vapes: 120ml VTC
Take the chance to save and try the new E-Liquid Now.
Cheers
HealthCabin