[Quick Look]Rincoe Manto Beast and Mechman Lite RDA Kit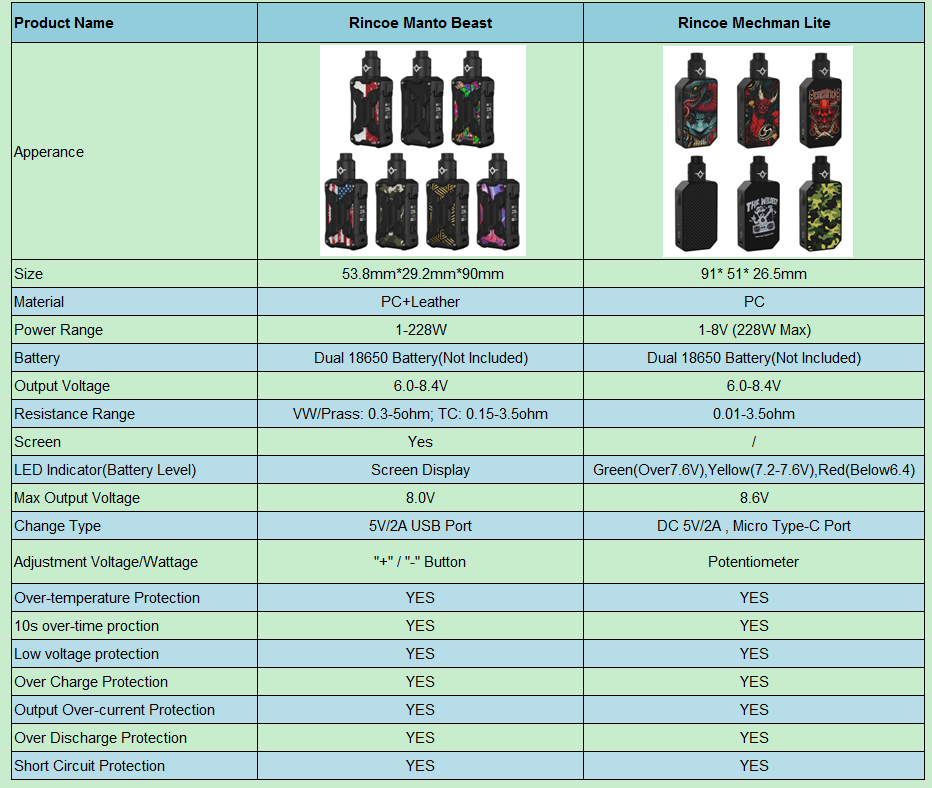 Rincoe Manto Beast 228W RDA Kit:
Rincoe Manto Beast 228W RDA Kit is composed of Rincoe Manto Beast 228W box mod and Metis RDA. Rincoe Manto Beast box mod, made of lightweight PC, is powered by dual 18650 batteries with max 228W output. And Rincoe Manto Beast supports 2A Type-C quick charging and 5 levels adjustable output voltage to meet different needs. Rincoe Metis RDA adopts easy-to-build deck for dual coils and adjustable side airflow for beast cloud. Rincoe Metis comes with 810 drip tip and won't get hot even when you're vaping at higher wattages.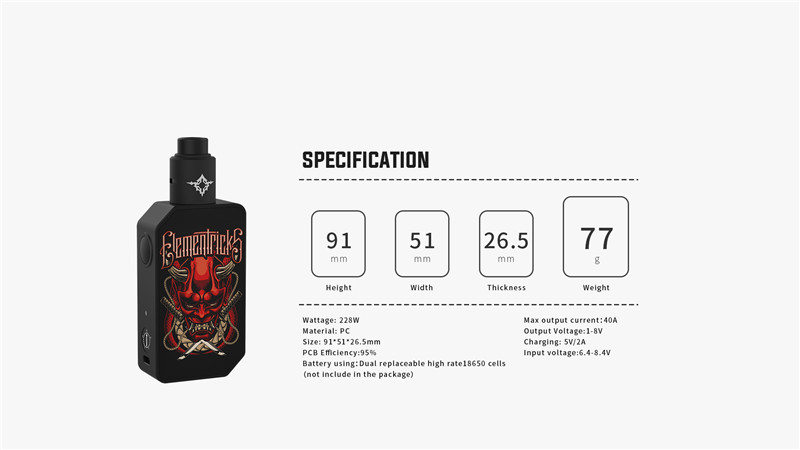 Rincoe Mechman Lite 228W RDA Kit is a simplified version of the original Mechman 228W Kit, providing a better vaping experience. It is a lightweight and durable kit that has a unique and ergonomic appearance. The Rincoe Mechman Lite 228W RDA Kit consists of a Rincoe Mechman Lite Mod and a Metis RDA. Rincoe Mechman Lite is made of PC and leather material. The unique hollow frame design makes the whole device stable and shock-resistant. Great hand sentiments and lightweight size give you exceptional vaping enjoyment. Powered by dual 18650 batteries, the Rincoe Mechman Lite can fire up to the max output of 228W, and supports power mode (VW), bypass mode, temperature control mode (TC-Ni200/TC-SS/TC-Ti).