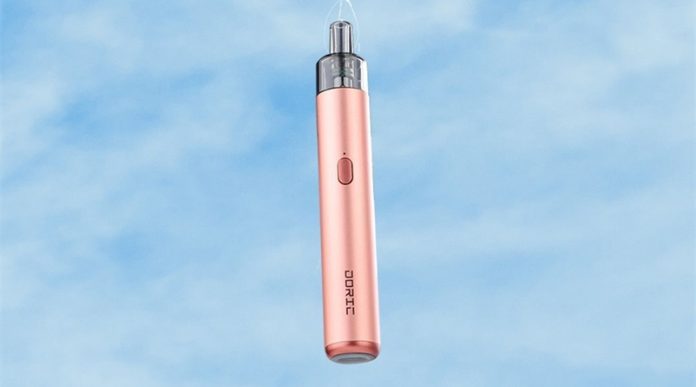 Disclaimer: This is an independent review of a vape device kindly provided to me by Healthcabin and is not associated with Planet Of The Vapes or any other organisation. The opinions here are purely my own and I am not receiving any payment or inducement for them.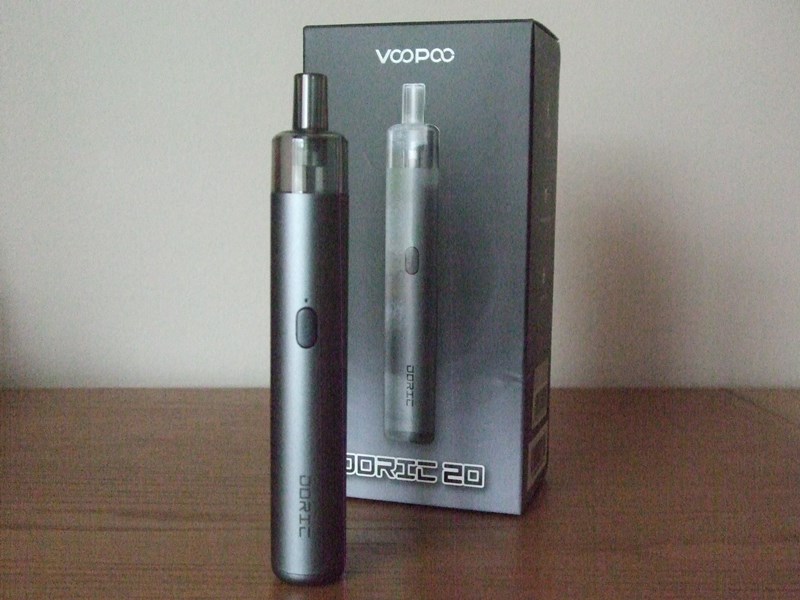 Strike me down with a feather, VooPoo has gone all MTL!
And not just a little MTL either, properly MTL.
I jest of course, VooPoo already has a number of MTL devices on the market, but sometimes I feel like they're so invested in their Drag and other large DTL models that they neglect their MTL audience completely and just see them as an afterthought.
But that said, they're back on it now, and they've just released a new MTL device that should satisfy the demand and keep those in the market for beginner or pocket friendly kit happy too.
It'll certainly keep them in the game for sure and with the competition in the sphere being what it is, perhaps that's the best any manufacturer can hope for?

Right, so what have they done?
Well, very simply they've released a mini version of their popular Doric 60 DTL pod kit called the Doric 20. Although why they've called it the Doric 20 is anyone's guess. The name doesn't relate to the size or wattage of the kit as it's only 19mm x 124mm and it only goes up to 18w. Its top rated coil only goes up to 14w too, so shouldn't they really have called this the Doric 19 or 14 instead?
Anyway I digress and I guess we'll just have to call it rounding.
Other than that, this is a slightly more basic – and in my opinion better – version of its bigger brother, and uses snap-in pods rather than magnetised ones and a new range of 'ITO' coils.
Its specs are broadly in line with the competition and it has three levels of power adjustment, auto-draw plus button firing and thankfully, an adjustable airflow control. It's also got a reasonably decent battery at 1500mah and 1.5amp USB Type-C charging that'll replenish your device in an hour.
VooPoo claims the mesh construction of its coils has increased their atomisation area and improves clouds and flavour production, and it certainly seems to work. My experience with the flavour was excellent and it seemed to be on a par with anything else in the field, although there weren't too many clouds, but then you wouldn't expect there to be at these sorts of wattages.
After all, the coils are only 1ohm and 1.2ohm and go from 8 – 12 watts and 10 – 14 watts in 2 watt increments.
In the hand the cylindrical device is reasonably comfortable but its power button, airflow control slider and USB Type-C charge port do provide a little obtrusive texture and the protrusion of the airflow slider's knob is particularly annoying. On the bottom it has a rubberised base to provide an anti-skid feature, although I can't help but feel an anti-toppling one would have been better!
It comes in a range of five lovely anodised matte colours – space grey, pale gold, ice blue, olive green and rose gold and has a whopping seven built-in protections – short-circuit, overcharge, over discharge, max-power, over-current, over-time and over-temperature, all to keep you nice and safe.
Performance wise it's top-draw too. The adjustable airflow and auto-draw work extremely well and the three stage power adjustment gives you a nice change of warmths. You really shouldn't have any trouble finding a setting to take your fancy here.
If you want a nice tight vape, this really does go quite tight indeed. So much so I was quite shocked. I've never known VooPoo to make such a tight MTL. This almost puckers your cheeks!
All three stages of the power adjustment indicate clearly, and a nice little light illuminates helpfully on the side of the mod to display them. Just click the power button three times to scroll through your green, blue and red settings.
One thing to note though, is that the fire-button provides a noticeably warmer vape as opposed to the draw activation, but I guess it comes down to the 'pre-ramping' and can't be helped.
The 1ohm coil is also noticeably warmer and airier than the 1.2ohm but both are pretty flexible, and I easily managed to find a setting that suited my style of MTL, although the two coils do have a different feel to them as despite them having some overlap in terms of their wattages their air inlet holes are noticeably different sizes and give them a different airflow aside from where you set your controls.
On the down side, the pod is a little small at 2ml and filling can be a little messy because the opening is also a little small, but the rubber bung does seem to secure well and prevent any leakages despite feeling a little flimsy. However, the limited capacity does keep it in line with TPD regulations which I guess is why they've gone with it.

In the box you just get your basic peripherals like your ITO-M2 (1ohm) and ITO M3 (1.2ohm) coils, USB Type-C cable and your literature. There's not much to write home about here and I have to say it feels a little cheap because even the device comes sat in a vacuum formed tray rather than anything more premium. I have to say they could've done a little more here, and as a presentation, it disappointingly feels really quite basic.

All in all though, this is an excellent little offering from VooPoo and it fills a gap in their line up perfectly.
It fits in nicely with the resurgence of MTL starter kits and offers similar performance and specs to most of its rivals while outperforming most.
While this device doesn't do anything mesmerising it does what it does do well and devices like these are a Godsend for MTLers and basic users alike.
The ease of use of this one will keep many a convert happy and also provide a nice little pocketable option for those who just want something simple to pick up while they're popping to the shops.
If you want something simple you could do much worse than this and there's few better, but really, it all comes down to your personal circumstances and what you want – but if you buy one I don't think you'll feel disappointed.
The only real criticisms I have with it are the protrusion of the airflow control knob, the flimsiness of the fill port bung and the cheap vacuum formed packaging tray. Other than that, it was all good.
The things I especially liked though are the tightness of the draw and the fact that it does at least have free changing coils, and in a time of captive-coil pods and disposable devices both the environment and your wallet will thank you for it.
After being initially sceptical about this device and just how tight the draw would be, I have to say I was pleasantly surprised by it and I'm very glad I was sent it to test.
HealthCabin is also one of the biggest vape wholesale distributors in China. If you're a vape business owner, just contact them to get competitive wholesale prices.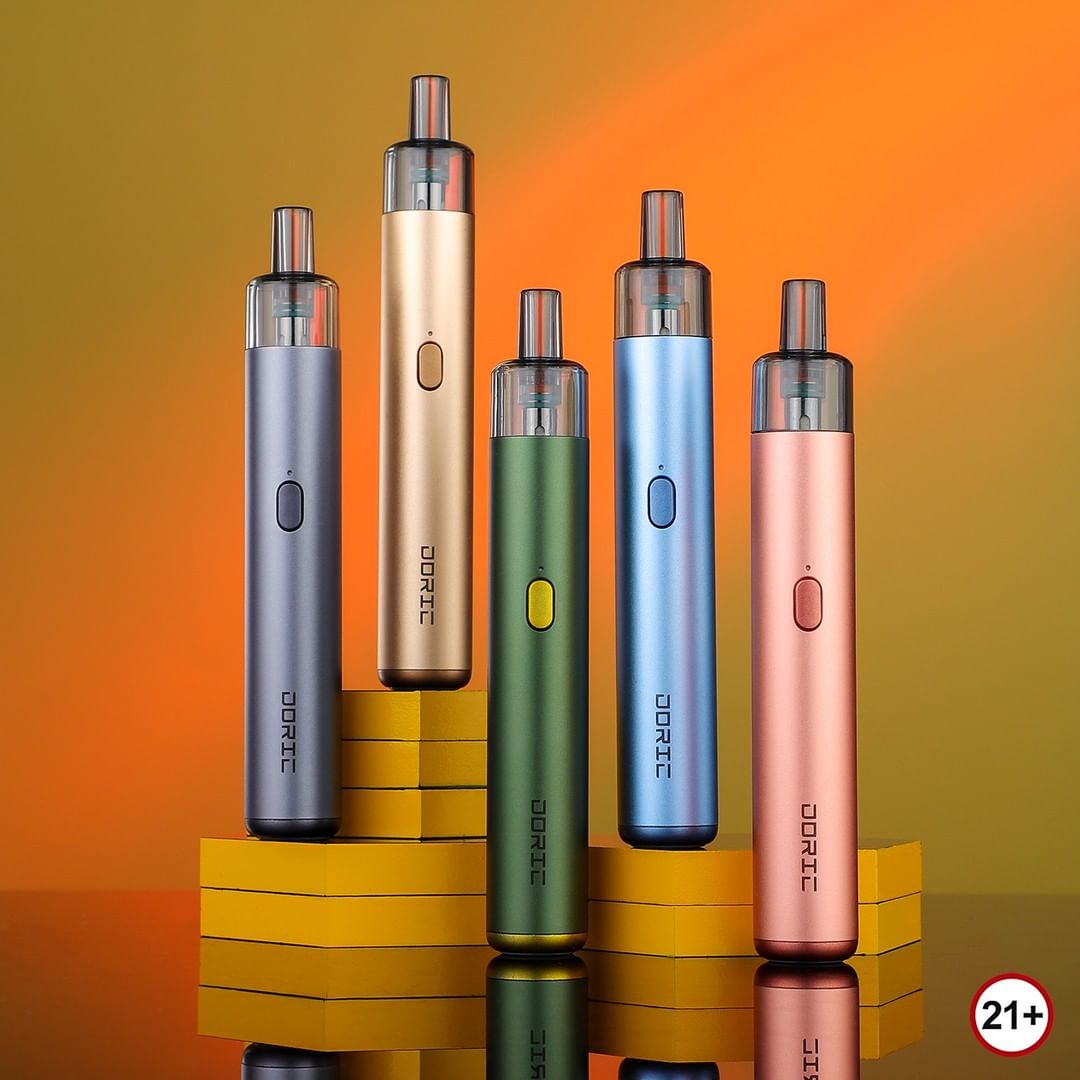 This review was written by Astral – Ryan from POTV(Planet Of The Vapes), click to view original review.