Sneak at WOTOFO Profile 1.5 RDA Review

Hello End Users
 Helathcabin would like to introduce a brand new and strong RDA from WOTOFO.
That is WOTOFO Profile 1.5 RDA which has just displayed on some distributor sites as Pre-Order. Let us take the first look and check out more specifications.
The Profile RDA is a collaboration between WOTOFO and Mr.JustRight1. The WOTOFO Profile 1.5 RDA is the stronger, richer flavor interpreter upgraded from the Profile RDA that you know and love. It is 24mm in diameter and uses 510 pin for connection. Powered by nexMESH Technology, the Profile 1.5 can cater to a broader range of needs for different vapers with three mesh options: nexMESH CHILL, nexMESH TURBO, and nexMESH EXTREME.
LOWER AIR SUPPLY
Upper line of air holes closed and lower line open, directing air to the sides of the mesh, then vaporized air gathering at the center and traveling up, producing warmer vapor.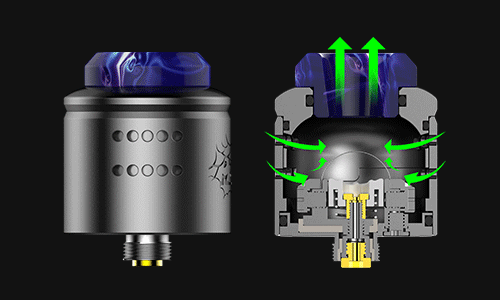 MAX AIR SUPPLY
All air holes open, upper line of air holes directing air to the top of the arched mesh and lower line directing air to the sides, forming a strong vapor stream, thus producing thick clouds with rich flavor.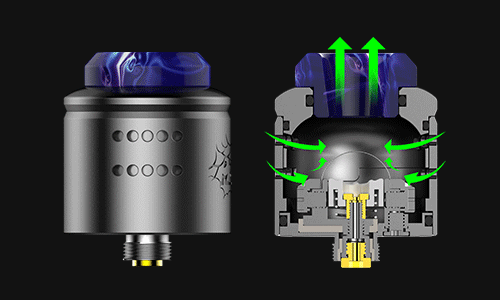 FLEXIBLE AIR SUPPLY
When you turn the top cap to adjust airflow, the setting goes like this: Max -> Lower -> Closed -> Flexible. The flexible option can set the airflow from minimum air holes to maximum horizontally.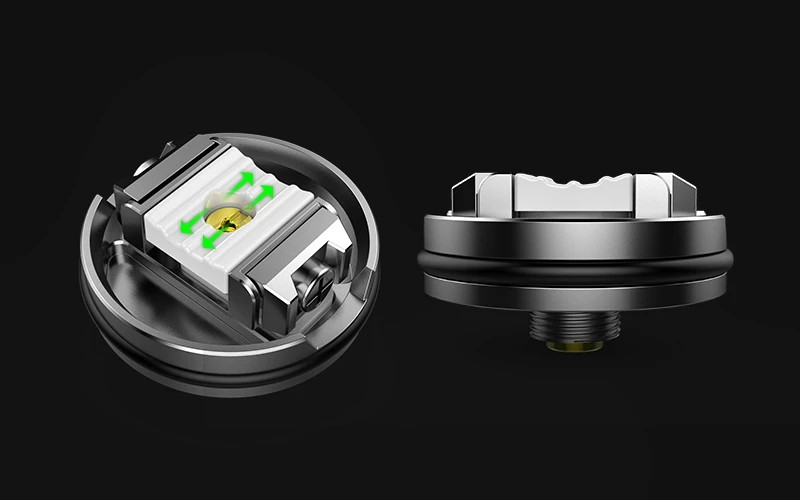 ENABLING THE BEST FLAVOR
WHILE BEING SIMPLE
The deck inherits the basic concept of the original Profile RDA build deck, easy to build on, retaining the spring-loaded ceramic support for effective cotton-and-mesh contact. The space on the deck is enlarged, and certain components are all enlarged in proportion to achieve the goal of thick flavorful vapor production.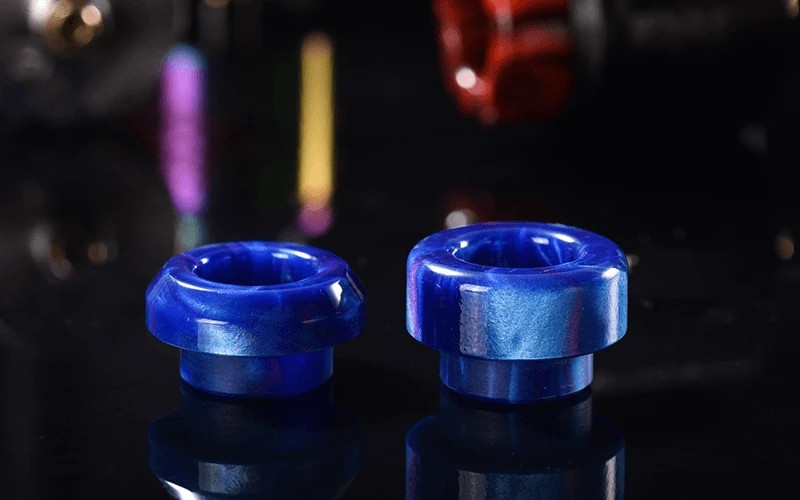 THE FINISHING TOUCH
GOES TO THE DRIP TIP
The drip tip is 810 sized on connection. It features very wide upper bore, making dripping super easy even with drip tip on. An extra drip tip is provided in the package, shorter and in a nice angular shape
nexMESH CHILL
Smooth and mellow, a more laid-back
flavor experience, heavy vapor production.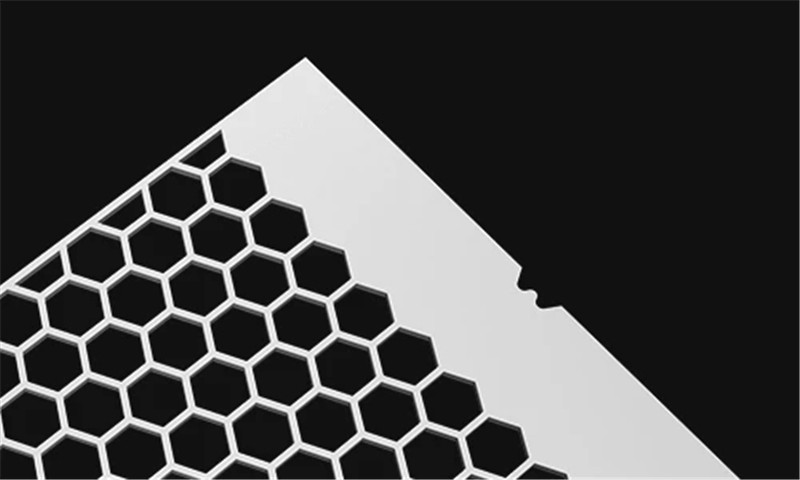 nexMESH TURBO
Bold and clear, a more heightened flavor experience, thick vapor production.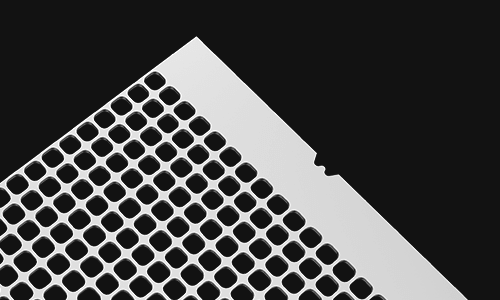 nexMESH EXTREME
Robust and strong, a vigorously warmer flavor experience, great vapor production.