XMAS Holiday & New Year Holiday Notice
Dear valued customers,
Merry Christmas and happy new year. We would like to wish all our customers and their families a very safe and happy Christmas and all the best for 2020! Here are the details for each shipping warehouses.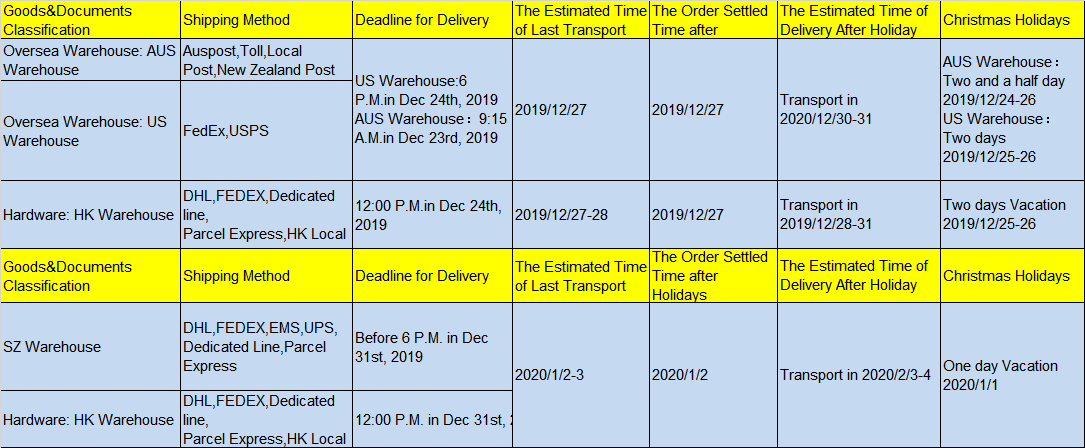 For retailers and wholesalers, we recommend you place larger order  in our  Shenzhen and HongKong warehouse during the XMAS and new year holiday because if you take no action for the holiday, the following 3 factors will influence your business:
1. Slow shipment: before and after the holiday, all shipping companies become very busy, and the shipping will be slower than usual even could be a delay for a few days.
2. Insufficient production capability: factory workers will back home for holiday for about a month, and the factory can provide fewer products than usual, there will be a smaller quantity of products for sale after the holiday.
3. Goods shortage: other buyers will make a larger order plan, thus some hot selling products will be out of stock very soon.
Therefore, we recommend arrange a larger order before the holiday and place the order ASAP in advance to avoid any shipping delay or congestion.
Best wishes,
Healthcabin Team