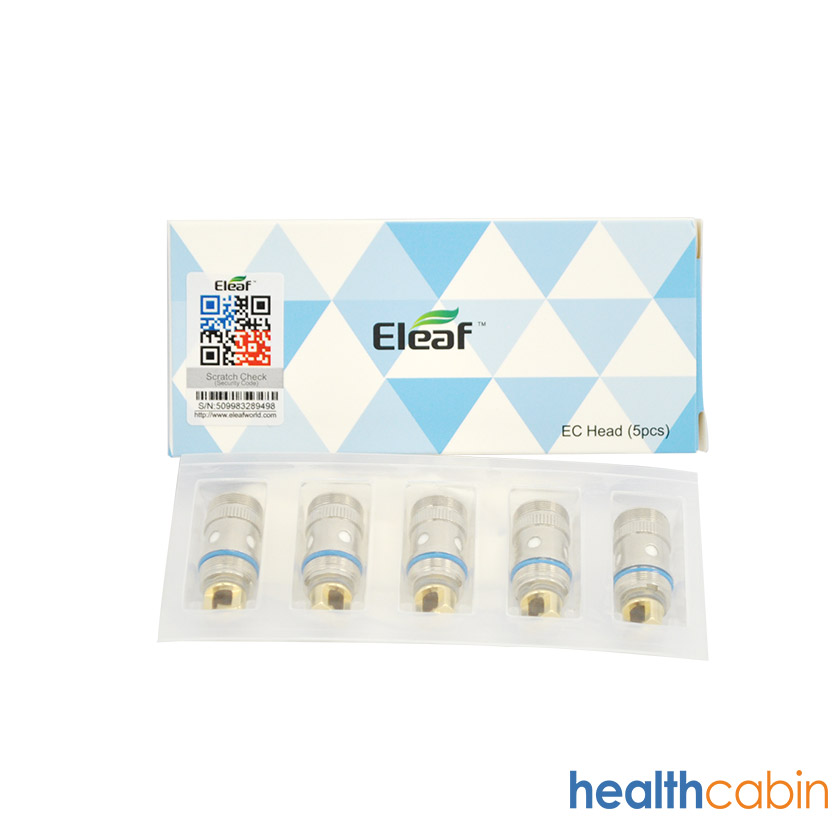 iSmoka Eleaf EC Heads (0.5ohm) for iJust S & iJust 2 & ijust 2 Mini & Melo & Melo 2 & Melo 3 & Melo 3 Mini & MELO 3 Nano & Pico & Pico Meag & iStick Power Nano & Atlantis & Atlantis 2 & Atalantis Mega 5pcs/pack





You Got It.Coupon will be used during check out.
100% Authentic
100% Secure Payment
24 Hours Delivery
Description
Product List
Customer Reviews
Wholesale Enquiry
There are two heating coils vertically placed in parallel, whcih enables a large amount of cloud production. And the wicking material is organic cotton, which makes the vapor pure and healthy.
There are 2 resistance for your choices: 0.3ohm & 0.5ohm
Compatible with following Eleaf products:
A. Melo 3 Atomizer
B. Melo 3 Mini Atomizer
C. iStick Pico Kit
D. iJust 2 Atomizer
E. Melo 2 Atomizer
F. Melo Atomizer
G. Atalantis Mega
H. Atlantis 2 Sub Ohm Tank
I. Atlantis Sub Ohm Tank
J. Pico Series
K. Melo 3 Nano
L. iStick Power Nano Kit
M. iJust S Kit
Note:
Please choose a suitable output wattage for your mod. The output wattage for 0.3ohm heads should be 30W-80W, and 30W-100W for 0.5ohm heads.
Brand: Eleaf
Unit: 5pc/pack
Resistance: 0.5ohm
Shipping weight: 920g
Package: Paper box
Shipping method: Please check here for details.
Warranty: Please refer to Warranty Policy for details.
How to save money?
You can use shopping points. Please check instruction here.
Please check discount codes for orders over 50 USD and save money.
If you want bigger discounts, please check our wholesale instruction.
Your satisfaction is Health Cabin's top priority. If for any reason you are in need of help or support, please click Help Desk on the top right corner and submit a ticket.We will reply to you asap.