Huaxian disposable cigarette is mini sized, easy to carry and very close to traditional cigarette taste. You can choose from 5 different delicious flavors. Each cigarette can last up to 260 puffs. Huaxian disposable cigarette is harmless to others and the environment with no danger of second-hand smoking. No ignition and fire required and does not emit any smell.
Huaxian disposable cigarette uses vacuum packing to keep the cigarette clean and healthy. Vacuum packaging prevents the liquid from evaporating and the airflow working automatically. It helps to keep the original taste and giving you a better experience.
Nuts Tobacco Disposable Kits contain 5% Nicotine, other Kits contain 3% Nicotine.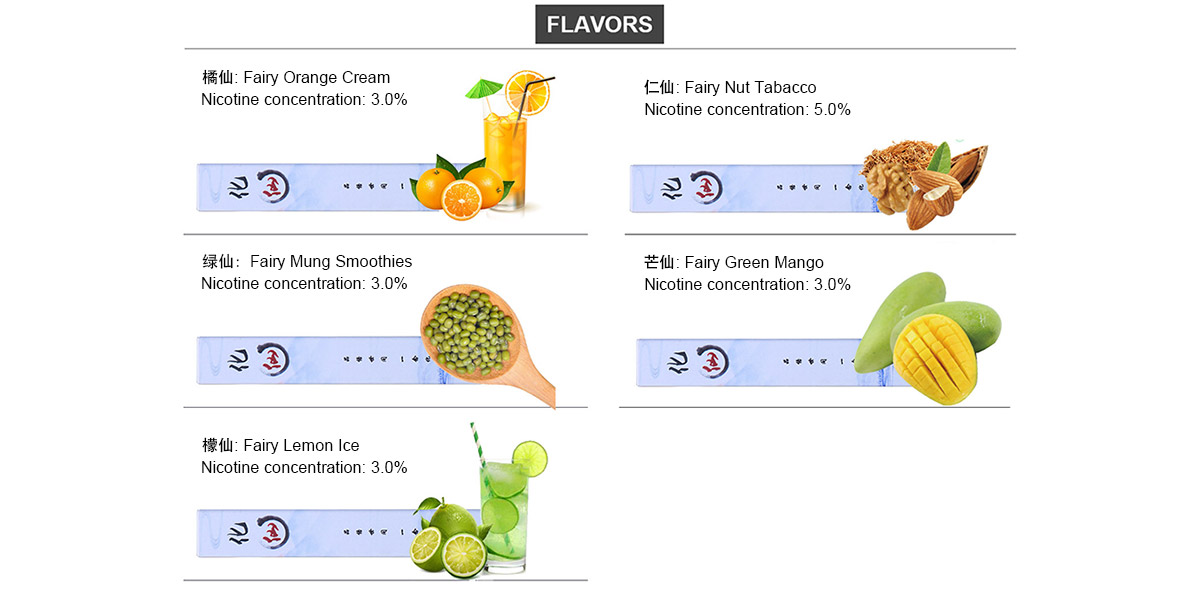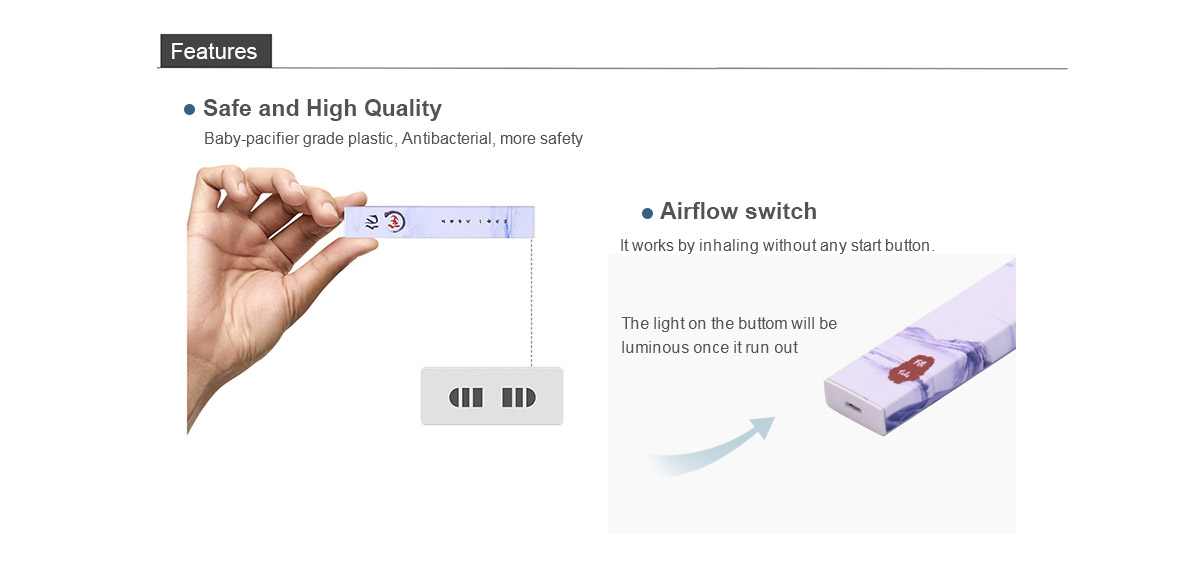 Warning: This product contains nicotine. Nicotine is an addictive chemical
Features:
1. Mini Size, convenient to Carry & use.
2. Very close to traditional cigarette taste.
3. A variety of flavors are available.
4. No ignition and no fire Danger.
5. Enable smokers to abstain from smoking non-painfully.
6. Harmless to others and the environment .With no danger of second-hand smoking.
Brand: Huaxian
Unit: 1 Set
Built-in battery Model: 501447PL Soft-Clad Lithum Battery
Battery Capacity: 280mAh
E-liquid Capacity: 1.2ml
Puff: About 260 puffs
Coil resistance: 1.8±0.05ohm
Storage temperture: 0 ±45C
Package: Paper Box
Shipping method:Please check
here
for details.
Each set contain:
1pc Huaxian Disposable Pod Kit
Save Money Instructions:
1.Get
discount coupon codes
before completing the order.
2.Save shipping fee, learn more about our
Free Shipping Program
.
3.Redeem your
reward points
during checkout.
4.Become one of our wholesale customers to get VIP price, join our
wholesale program
now.
Your satisfaction is our top priority. Free feel to
contact us
at any time any place.