Returning customer: please log in
Please click

here

to register
Wholesale customer: please register
here
Retail customer: please register below
120ml HC Unflavored E-liquid (50PG/50VG)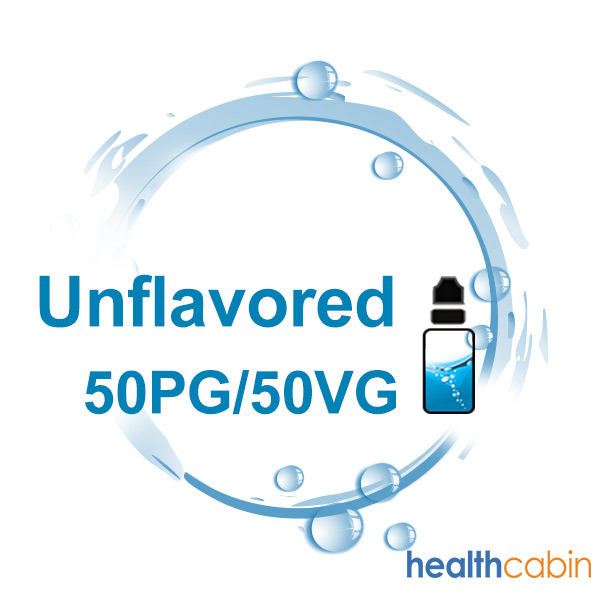 120ml HC Unflavored E-liquid (50PG/50VG)
4.5
11130
It is the nicotine base without any flavor, so you can use it to DIY your own ejuice by adding various HC flavor .
You can also dilute or strengthen the strength of nicotine or flavor in premade ejuice like DeKang ejuice, 100% ejuice ,HC ejuice or LIQUA ejuice.

HealthCabin also carries 120ml HC unflavored e-juice for your choices

Brand: HC
Unit: 120ml
eJuice Base: 50%PG+50%VG
Strength: 36mg/24mg/18mg/11mg/6mg/3mg/0mg
Shipping Weight: 198g
Package: PET press cap bottle
Shipping method: Please check here for details.

HealthCabin carries the 120ml unflavored Ejuice bases option for your choices.
1. 100% PG: with no VG
2. 100% VG: with no PG
3. 20%PG+80%VG: a mix of PG 20% and VG 80%
4. 25%PG+75%VG: a mix of PG 25% and VG 75%
5. 30%PG+70%VG: a mix of PG 30% and VG 70%
6. 40%PG+60%VG: a mix of PG 40% and VG 60%
7. 50%PG+50%VG: a mix of PG 50% and VG 50%
8. 75%PG+25%VG: a mix of PG 75% and VG 25%    
9. 80%PG+20%VG: a mix of PG 80% and VG 20%

Note:
1. PG stands for Propylene Glycol.
2. VG stands for Vegetable Glycerin.

READ ALL WARNINGS BEFORE PURCHASING!
Ejuice may contain nicotine, which is highly addictive. It should only be used by current smokers. Pregnant women and minors should not use these products.
The ejuice may contain propylene glycol (in some cases vegetable glycerin). Those with medical conditions should consult a physician before using.
Always store the product in childproof container where children and pet can not get to this product.
Store ejuice in a cool dry place, out of direct sunlight.
Nicotine is poisonous. Do not touch. NEVER DRINK or INGEST. Use at your own risk.

Please Note:We do NOT cover customs risk for orders including ejuice from Norway, Greece, Canada, Mexico, Brazil, Germany, Denmark, Hungary, Finland, Turkey, Estonia, Thailand, Singapore, Malaysia, Korea and Belgium. Thanks for your understanding!

Warranty: Please refer to Warranty Policy for details.

How to save money?
You can use shopping points. Please check instruction here.
Please check discount codes for orders over 50 USD and save money.
If you want bigger discounts, please check our wholesale instruction.

Your satisfaction is HealthCabin's top priority. If for any reason you are in need of help or support, please click Help Desk on the top right corner and submit a ticket.We will reply to you asap.
Request sales representative follow up and reply asaps
Contact me to Email update when price drops
Email update for promotion
Request sales representative follow up and reply asaps
Contact me to Email update when price drops
Email update for promotion