Returning customer: please log in
Please click

here

to register
Wholesale customer: please register
here
Retail customer: please register below
30ml 100% Ejuice E-Liquid 50PG/50VG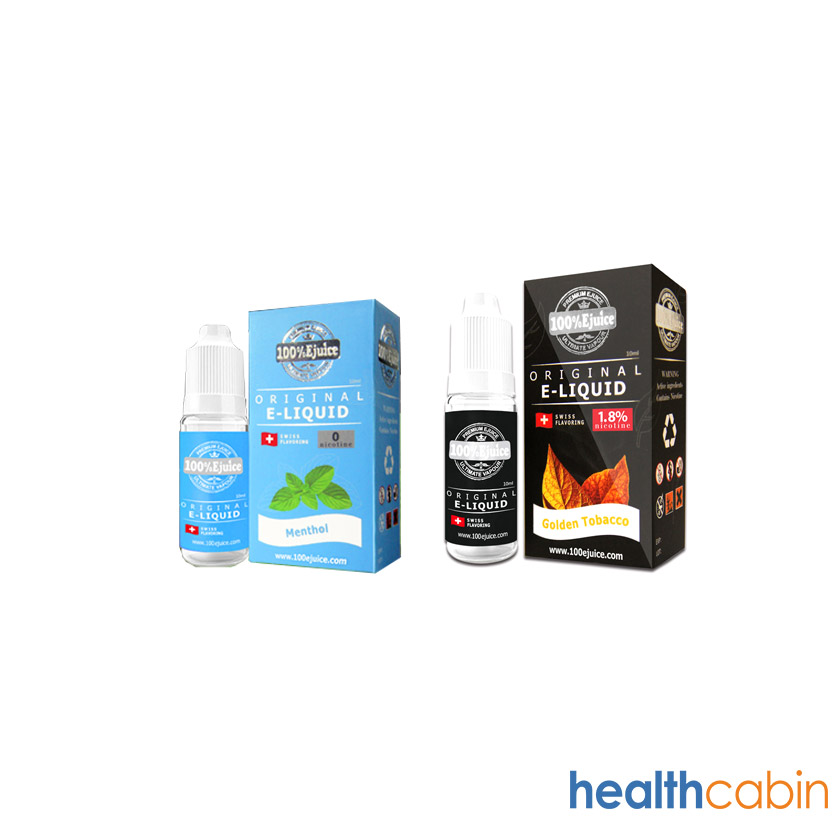 30ml 100% Ejuice E-Liquid (50PG/50VG)
5.0
Virginia Leaf
Wenston(Winston)
Cuban Cigar
Deluxe Tobacco(Dunhill)
Flue Cured( Flue Cured Tobacco)
French Fusion(French Pipe)
Golden Tobacco
Lucky Strike
Phil Morrison
T5(555)
Toasted Tobacco
UK Gold (Benson & Hedges)
Turkish Tobacco(Camel)
RY4
Menthol
Cherry Extreme
Green Apple
Strawberry Passions
Black Coffee
Energy Drink
Belgian Chocolate
Butterscotch
caramel
Cotton Candy
Mint Candy
Tiramisu
15608
This product will expire on June1, 2018, this is an special offer, HealthCabin will not accept any warranty or refund for this product.

Those flavors will expire on Dec1, 2018,
Golden Tobacco/Turkish Tobacco(Camel)/Deluxe Tobacco(Dunhill)/Menthol/Green Apple/Black Coffee/Energy Drink/Belgian Chocolate/Butterscotch/Caramel/Cotton Candy/Tiramisu/Cuban Cigar/Red Cola


Special offer here is for 100% Ejuice NEAR the expiry date.

The strength and flavour are limited.
All ejuice are in good condition and no difference with normal 100% ejuice.
Customers have to take shipping time into account, if liquid has been out of expiry date when you get it, we are unable to offer replacements!
Customers who care about expiry date very much, please don't buy this, we carry regular 100% ejuice here.
As this is clearance product, we do not have warranty policy for it, sorry for this.
Brand:100 ejuice
Unit: 30ml/Bottle
Strength: 24mg/18mg/11mg/0mg
Ejuice base: 50%PG+50%VG
Weight: 59g
Packaging: childproof plastic dripping bottle
Childproof bottles usage: Press the cap and then rotate it.
Shipping method: Please check
here
for details.
Warranty: Please refer to
Warranty Policy
for details.
How to save money?
You can use shopping points. Please check instruction
here
.
Please check
discount codes
for orders over 50 USD and save money.
If you want bigger discounts, please check our
wholesale instruction
.
Your satisfaction is HealthCabin's top priority. If for any reason you are in need of help or support, please click
Help Desk
on the top right corner and submit a ticket.We will reply to you asap.
Request sales representative follow up and reply asaps
Contact me to Email update when price drops
Email update for promotion
Request sales representative follow up and reply asaps
Contact me to Email update when price drops
Email update for promotion