Returning customer: please log in
Please click

here

to register
Wholesale customer: please register
here
Retail customer: please register below
Joyetech ego one v2 xl kit
Opt for joyetech ego one v2 and never worry about smoking! Have you been advised to quit because of the health risks which smoking tobacco poses? Do you want to keep on smoking without experiencing its adverse effects? Well, then you might want to opt for an e-cigarette like Joyetech ego one v2. These modified e-cigarettes, commonly known as vaporizers, are advanced prototypes of the traditional e-cigarettes which have been introduced as a healthier option. Moreover, you do not have to strictly adhere to that one single flavour as in a cigarette and can keep changing as per your wish. This is done by changing the e-liquid contained within the vaporizer. Over the years, many have expounded upon the benefits of vaping over smoking. Many have criticized the use of vaporizers like 2200 mah ego one v2, and said that it is equally harmful. The benefits of the effects of vaping over smoking is discussed below which will certainly provide you with a helpful insight. What are the benefits of vaping over smoking? Many surveys have been done on vaping and according to one; the 1500mah ego one v2 is 95% safer than smoking cigarettes, just like other vaporizers. Listed below are some of the benefits of vaping: -The utmost benefit is the health risk. Vaping is said to be much less harmful to health as it is free of tobacco. This smoke free product has been manufactured based on years of R&D on tobacco and its harmful effects. -The very fact that there are different flavours available for you to choose from and enjoy smoking. -There is no stink left behind when you use the 2200 mah ego one v2 as compared to when you smoke a cigarette. Why opt for Joyetech ego one v2? The joyetech vaporizer has been updated and has new features which make it more convenient for its users. It comes with dual modes along with dual circuit protection. It is also accompanied with a new cl pure cotton head which allows you to intake the pure flavour of the e-liquid. Apart from that, it comes with the usual atomizer, mouthpiece and battery and allows you to adjust the airflow. How much does it cost? The 1500mah ego one v2 costs around $32 and is worth every penny if you want to live a healthier life and not quit on smoking at the same time. Vaping has become a unique trend that has been adopted by most country. Even in countries and places where smoking isn't allowed, vaping has usurped the attention of many and has been allowed in certain places because of the benefits and the low odour that accompanies it. So, go get yourself an ego one v2 with cl pure cotton head and get vaping!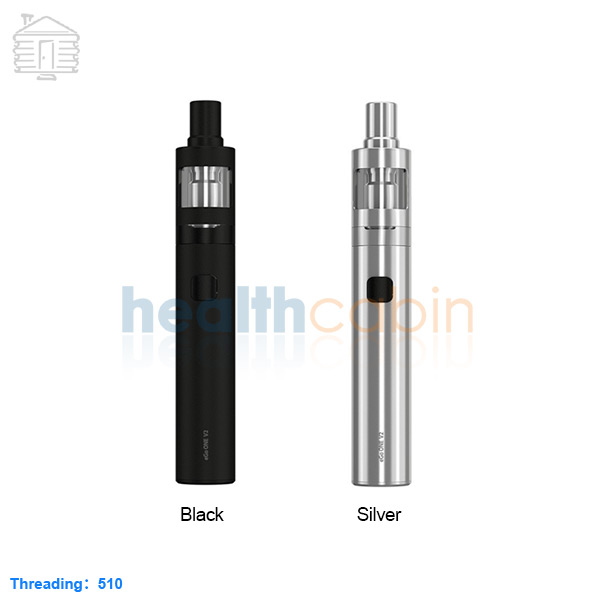 Joyetech eGo ONE V2 2200mAh XL Kit (Ex. USB Wall Adapter)
You Got It.Coupon will be used during check out.
Attribute 2:
eGo ONE V2 XL Kit

More...
10835
100% Authentic
100% Secure Payment
24 Hours Delivery
eGo ONE V2, as the new version of eGo ONE, presents you with two optional modes: direct output and constant voltage output along with advanced dual circuit protection. It also especially comes with the new Pure Cotton CL heads which brings you a totally pure flavor. The simplicity and efficiency make the eGo ONE V2 outstanding and unique.


Dual Circuit Protection
eGo ONE V2 applies two sets of battery protection circuit system, realizing overall battery protection of over-charging, over-current
and over-discharging, which makes it more Advanced and reliable.

Direct Output Mode and Constant Voltage Output Model:

Being simple to operate and wonderful in vaping, eGo ONE V2 applies two modes: Direct Output mode and Constant Voltage Output mode.
When powered off, long press the fire button to shift between direct output mode (white light) and constant voltage output mode (orange light).
Release the fire button to choose the current mode.






Brand: Joyetech
Unit: 1 set
Size: Height 142mm; Diameter 19mm
Color: Black/Silver
Resistance: 0.5ohm&1.0ohm
Tank capacity: 2ml
Threading: 510
Shipping weight: 320g
Package: Gift box
Shipping method:Please check here for details.

Each set contains:
1pc eGo ONE V2 XL battery,
1pc eGo ONE V2 Atomizer(Ex.mouthpiece&head),
1pc CL Pure cotton-0.5ohm head,
1pc CL Pure cotton-1.0ohm head,
1pc eGo ONE V2 Mouthpiece (Metal),
1pc eGo ONE V2 Mouthpiece (Organic glass),
1pc USB Cable,
1pc Manual and Warranty Card.
Warranty:Please refer to Warranty Policy for details.
How to save money?
You can use shopping points. Please check instruction here.
Please check discount codes for orders over 50 USD and save money.
If you want bigger discounts, please check our wholesale instruction.
Your satisfaction is Health Cabin's top priority. If for any reason you are in need of help or support, please click Help Desk on the top right corner and submit a ticket.We will reply to you asap.
Request sales representative follow up and reply asaps
Contact me to Email update when price drops
Email update for promotion
Request sales representative follow up and reply asaps
Contact me to Email update when price drops
Email update for promotion