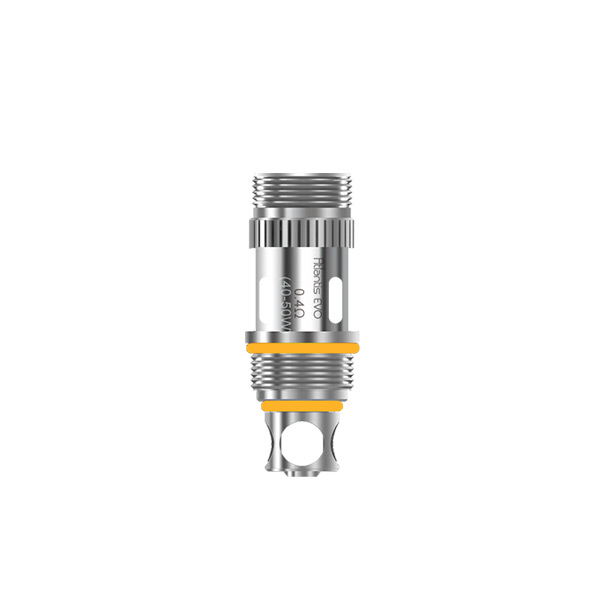 Replacement Coils for Aspire Atlantis Evo & Atlantis & Atlantis 2 & Atlantis Mega & Triton 2 & Triton 5pcs/pack





You Got It.Coupon will be used during check out.
Attribute 2:
Atlantis Coil Head

More...
100% Authentic
100% Secure Payment
24 Hours Delivery
Description
Product List
Customer Reviews
Wholesale Enquiry
Those Clapton coils wer custom designed for Aspire Atlantis EVO Tanks.
Wattage range: 35-40W

Compatible with following aspire products:
A. Atlantis EVO 2ml: Black, White, Stainless
B. Atlantis EVO 4ml: Black, White, Stainless
C. Atlantis 
D. Atlantis 2
E. Atlantis Mega 
F. Triton 2
G. Triton
HealthCabin also carries 0.4ohm  Kanthal Clapton Head for Atlantis EVO for your choices.

Brand: Aspire
Unit: 5pc/pack
Resistance: 0.5ohm
Shipping weight: 47g
Package: Paper box
Shipping method: Please check here for details.
Warranty: Please refer to Warranty Policy for details.
How to save money?
You can use shopping points. Please check instruction here.
Please check discount codes for orders over 50 USD and save money.
If you want bigger discounts, please check our wholesale instruction.
Your satisfaction is Health Cabin's top priority. If for any reason you are in need of help or support, please click Help Desk on the top right corner and submit a ticket.We will reply to you asap.