Returning customer: please log in
Please click

here

to register
New customer: please register
vpark box tc150 mod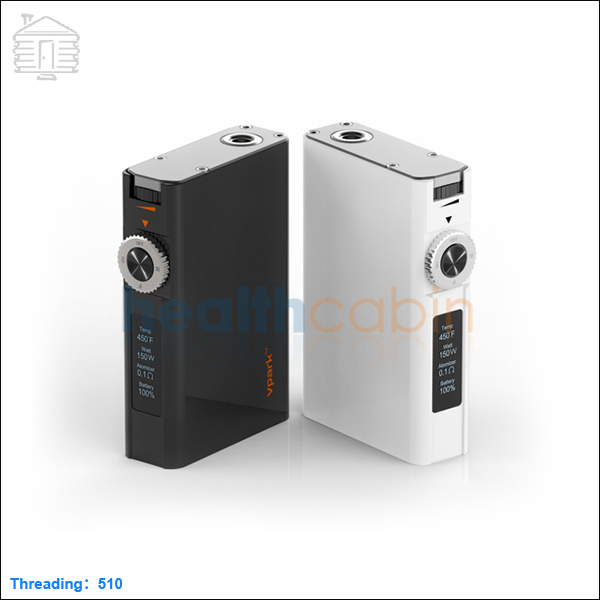 Upgraded Vpark BOX TC150 Mod
4.2
This is the product we choose for you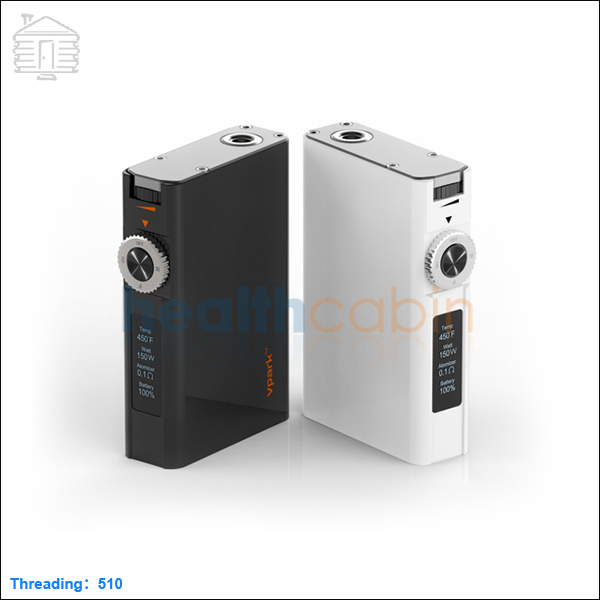 Upgraded Vpark BOX TC150 Mod

Color:
Black
Model:
BOX TC150 Mod
Price:
$8.90
10089
Upgraded info:
1. Internal heat sink was added to cool down the mod quickly after high wattage vaping;
2. Optimized the battery level indicator to show more accurate battery level info;
3. Saved more than 30% of time to activate & heat up;
4. Reduced resistance loss

The Vpark Box TC150 is a 150 watt temperature control device with a temperature range of 200F to 600F. It has a minimum resistance of 0.2ohm in wattage mode and 0.1ohm in temperature mode.
There is a rotating dial that surrounds the fire button that is used to switch between modes. Also there is a knob turning key to adjust temperature and wattage.
The LCD display shows all necessary info and is very similar to the screen on the Joyetech eVic VCT Mini.
Health Cabin also carries Vpark BOX TC50 Mod and Vpark BOX TC100 Mod & Li-ion Battery charger for your choices.
Note:
1. No 18650 battery comes with the mod;
2. This is an advanced mod for advanced users only. Please be aware that this mod requires knowledge of battery safety and technical know-how to work properly.
Brand: Vpark
Unit: 1set
Material: Aluminium alloy
Size: Height 91mm; Width 60mm; Depth 22mm
Color: Black/White
Threading: 510
Shipping weight: 221g
Package: Paper box
Shipping method: Please check here for details.
Warranty: Please refer to Warranty Policy for details.
How to save money?
You can use shopping points. Please check instruction here.
Please check discount codes for orders over 50 USD and save money.
If you want bigger discounts, please check our wholesale instruction.
Your satisfaction is Health Cabin's top priority. If for any reason you are in need of help or support, please click Help Desk on the top right corner and submit a ticket.We will reply to you asap.
Request sales representative follow up and reply asap
Contact me to Email update when price drops
Email update for promotion
Request sales representative follow up and reply asap
Contact me to Email update when price drops
Email update for promotion