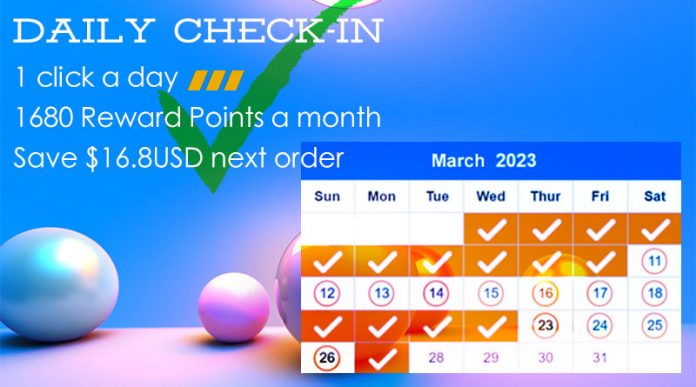 Dear customer,
We are introducing a new but very simple game for you to earn 1680 reward points every month, and you can save $16.8 for next order. Let's check it out:
Actions you need to take:
– Create an account at healthcabin.net, or login your account if you have registered at our site;
– Visit the CHECK-IN CENTER everyday and click "Check-in Today"

Simple Rules
It is a monthly plan.
You'll get 10 reward points for each check-in
Bonus: 
Extra 100 reward points for 5 days' check-in 
Extra 500 reward points for 15 days' check-in 
Extra 800 reward points for 28 days' check-in.
If you check-in 28 days a month, you will get 28*10+100+500+800=1680 reward points, that is US$16.8 in total.
If you miss to check-in for some days, you can spend 100 reward points to check-in again, 3 chances every month.
Reward points can be used to buy products, 100 reward points = US$1, click here to learn more about your reward points as below.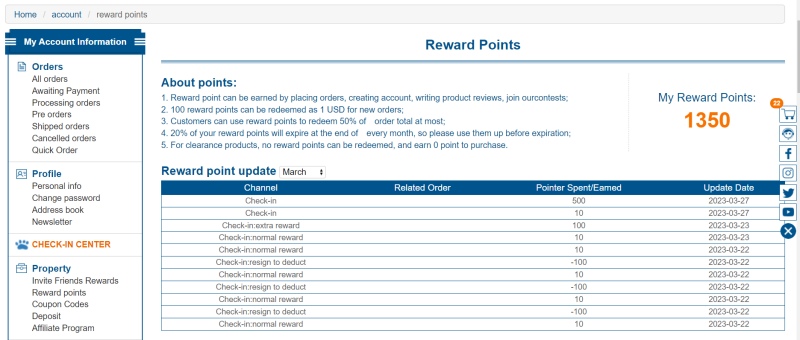 How to Enter
Log-in first, click "My Account" at the same place, you will see the "CHECK-IN CENTER" at the left side.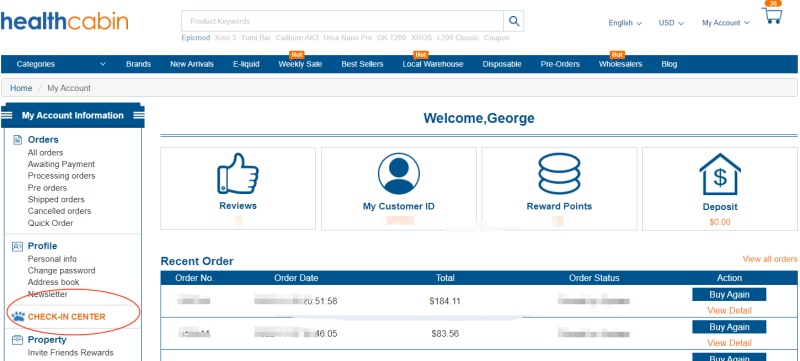 How to Use Your Reward Points
As we mentioned that reward points can be used to buy products, 100 reward points = US$1
You can tick "√" to use it when checking out your order at "Coupon & Reward Points" column.

Come and join us, get more reward points and save more on your orders!
With any questions, feel free to contact us.