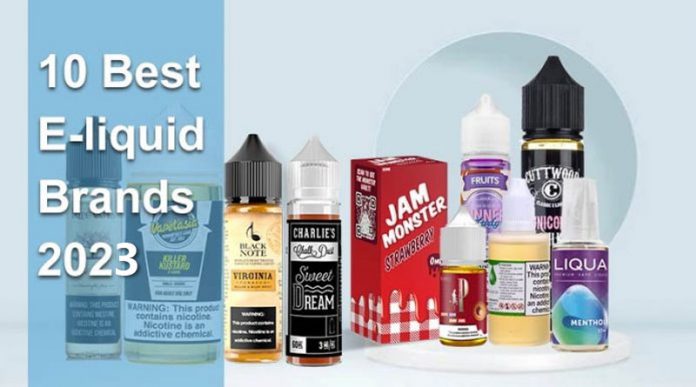 Previously we have listed the top 5 best RDAs 2023 and 10 best box mods 2023. Now it's time to choose your best E-liquid! Finding the right E-liquid is very important for your vape kit. Although any E-liquid can work to produce flavor and clouds, what really matters is the taste and the quality. With so many different E-liquid brands currently available, it is not an easy task to find out your right one. Healthcabin is here to help you narrow your search by sharing our 10 Best E-liquid Brands 2023, with 5 best seller e-liquid for each brand. Based on the best vape brands criteria and Healthcabin actual sales quantity in 2022, we have also listed the 6 Best Vape Brands 2023 before. So here we list the 10 Best E-liquid Brands 2023 for your reference. This data will be changed every month.
Please check our top 10 E-liquid Brands 2023, discount coupon code is available at the end of the post.
Top 10. LIQUA

LIQUA is a premium, high-quality, value E-Liquid brand that proudly serves customers in over 85 countries. They have everything from max VG blend juices to LIQUA's array of fine vape flavours that have a great balance of PG/VG to provide ex-smokers with that "real analogue" feel.
5 Best LIQUA E-liquid 2023
---
Top 9. Dekang

Dekang founded in China, 2003. They started off as a small enterprise focused on the research, production and sales of pharmaceutical products. Moreover, Dekang has since grown to have facilities on numerous continents and has become well-established as an E-liquid Manufacturer.
5 Best Dekang E-liquid 2023
---
Top 8. Vapelf

Vapelf is an arising E-liquid brand out of its outstanding flavors and high quality guarantee. Though they dont have buntches of flavors, 8 of their 10 flavors are top sellings.
5 Best Vapelf E-liquid 2023
---
Top 7. Black Note

Black Note was born to create a line of naturally extracted tobacco vaping liquid that actually tastes like tobacco, and the company history stretches back for six generations of tobacconist. Black Note tobacco flavors are naturally extracted from real tobacco leaves, not artificially concocted in a lab. That means you get a natural tobacco taste fueled by sunlight and care, not a strange synthetic flavor fueled by a hodgepodge of chemicals.
5 Best Black Note E-liquid 2023
---
Top 6. Jam Monster

Jam Monster Liquids is manufactured by the highly appraised Fresh Juice Co., based out of Orlando, FL. A sensational collection of flavors based out of Toast, Butter, and specially crafted Jam, the whole series delivers fantastic e-liquids.
5 Best Jam Monster E-liquid 2023
---
Top 5. CHARLIES Chalk Dust

Charlie's Chalk Dust E-Liquid is one of the most popular vape juice collection in the e-cig industry, providing exceptional flavor profiles for so many years. Based in sunny Southern California, Charlie's have launched numerous delicious flavor profiles and brands — ranging from Pachamama, Meringue, The Creator of Flavors, and STUMPS E-Liquid. We are excited for what to come from the Charlie's Family!
5 Best Charlie's Chalk Dust E-Liquid 2023
---
Top 4. Vapetasia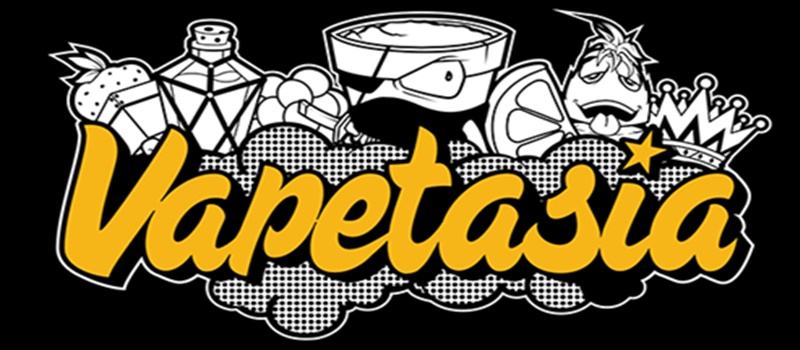 Vapetasia was formed and became one of the leading vapor eliquid brands across the market. With their signature cream and custard flavors they bring savory to the vape scene!
5 Best Vapetasia E-Liquid 2023
---
Top 3. Cuttwood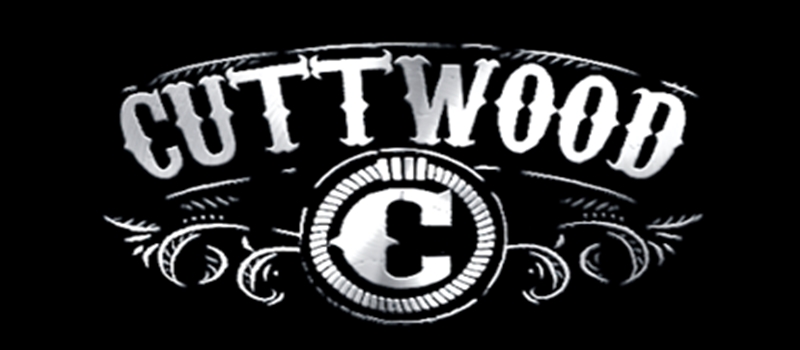 Cuttwood prides itself on providing quality made products. Through research, development, rigorous testing, and innovation, Cuttwood is dedicated to providing the best e-sauce on the market, and devoted to providing consistency through their product lines and customer service. Cuttwood is proud to make their liquids with only approved high quality ingredients and the best flavors in the world.
5 Best Cuttwood E-Liquid 2023
---
Top 2. Dinner Lady

Established in 2016 with a team of just two people, Dinner Lady had a mission to create premium e-liquids with unbeatable flavours. Today, Dinner Lady is a leading brand that supplies premium e-liquids to over 100 countries. With state-of-the-art manufacturing facilities in the UK, Dinner Lady employsmore than 200 people that work to keep the Dinner Lady vibe alive.
5 Best Dinner Lady E-Liquid 2023
---
Top 1. Ripe Vapes

Ripe Vapes is recognized as a premium brand of e-liquids with a sophisticated presentation, reminiscent of a fine wine. As a company, they made a conscious decision to keep their brand in line with their values, and their loyal customers agree. From their wine styled labels to their logo, their handcrafted joose™ is designed with the vape connoisseur in mind. They pride themselves on being more like a wine tasting experience than a pop culture fad. The quality and branding of their product has secured a top shelf position for Ripe Vapes in thousands of vape shops across the USA and worldwide.
5 Best Ripe Vapes E-Liquid 2023
---
Coupon Code
That's all our top 10 Best E-liquid Brands 2023. The list will be updated every month based on our actual sales quantity. Get 10% OFF for all of our best vapes with coupon code: bestvapes.
Other Best Vapes 2023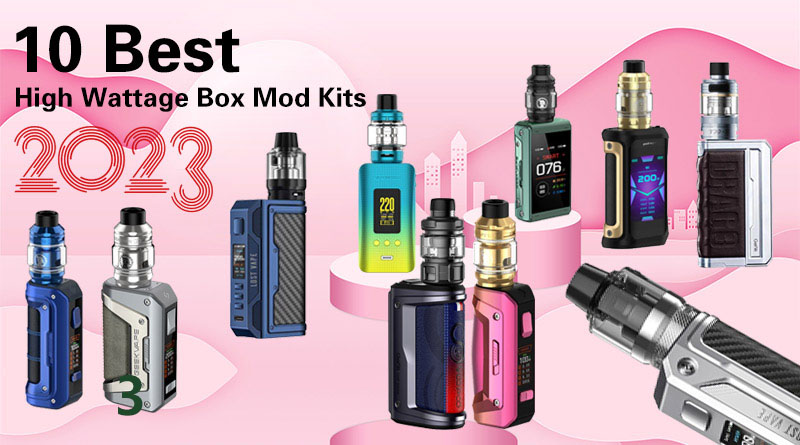 Are there any other best E-liquid brands we missed in the top 10 list? Share your idea in comments below.