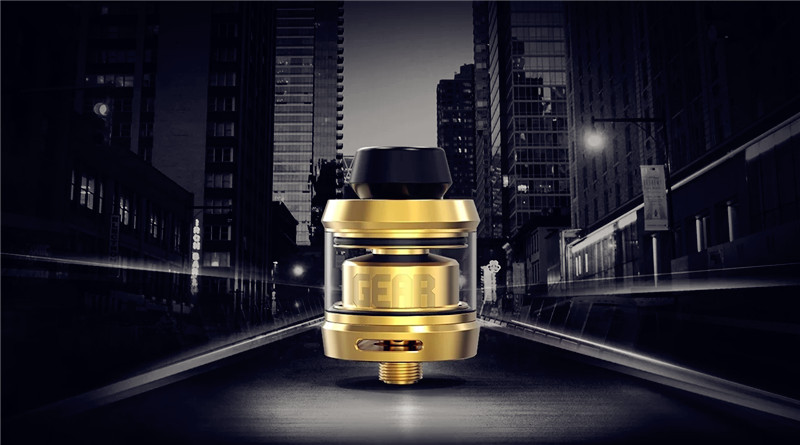 I have been fortunate to have been sent the OFRF GEAR RTA from those nice people @Healthcabin for me to review, why have i been fortunate? Well read on and ALL will become clear….
This review is of my own thoughts on said item, i have nothing to do with the company in question and allthough i have been sent this for free or i have purchased this item doe's not in anyway give weight to my review outcome, in other words if it is shite then i will say its shite and if it is good then i will say its good.
MOD USED; Joyetech espion.
E- LIQUID; Natura Cardinals Tobacco.
60/40 vg/pg
COIL; Ofrf supplied clapton 0.33 ohms.
CONTENTS;
gear rta *1
User manual *1
Japanese cotton *1 bag
Extra driptip *1
Clapton Coils *1 bag
Extra tube *1
Extra Orings *1 bag
Extra screws *1 bag
20181208_143209.jpeg
Right lets have a look, the box packaging is great to look at as the front has "OFRF" taking up the whole front but the "O" is a clear plastic window with the GEAR rta showing through with the top of the GEAR's etched "cog" on full view…nice touch!
On the sides of box is your standard scratch & sniff so you can check its authentic via OFRF website, & kit contents.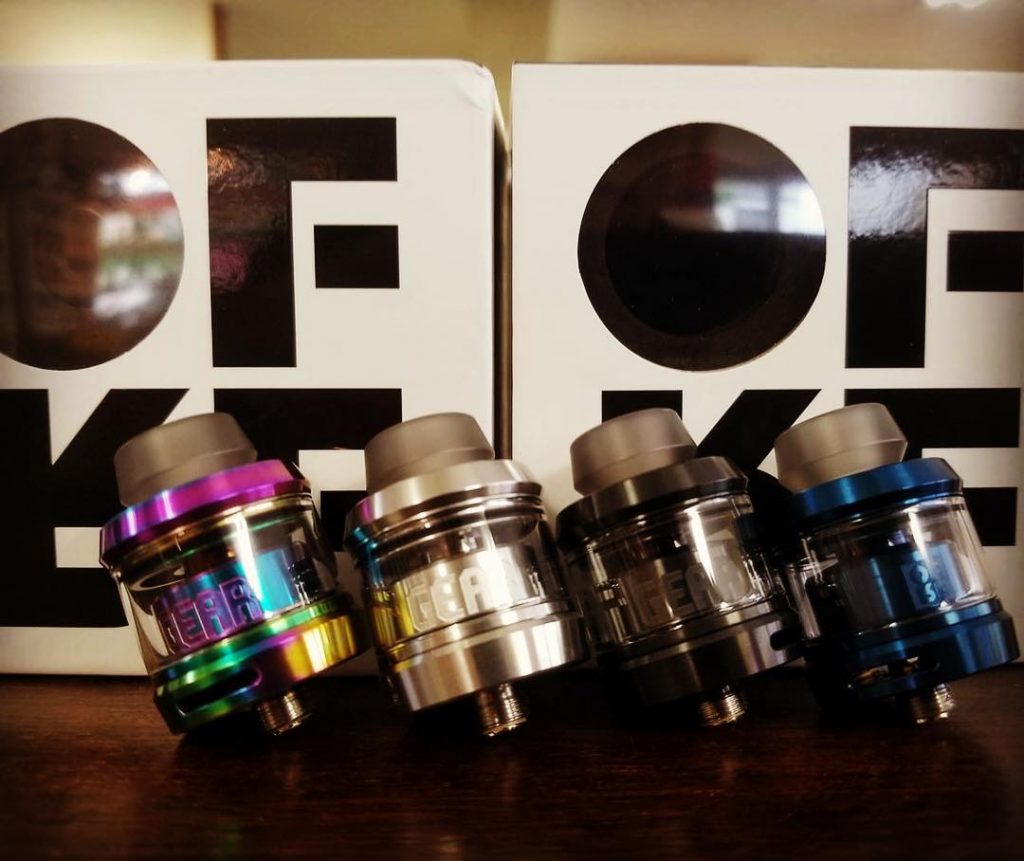 Oooh this GEAR rta is tiny in hight and underneath it has a nice protruding 510 and nice etching of OFRFtm and GEAR
looking at the build deck you'll see *4 screws but this is for SINGLE coil build only but whats great about this is; no matter what way you start to wrap your coils they will fit, clever! And the screws do a great job of holding your coil leads in place.
for your cotton so just cut the cotton flush with the sides of the base and push your cotton into the holes, the OFRF gear is so easy to build on but watch the size of your coils…i'd say maybe 3mm coil 4 wraps is about as much as you can fit in, another thing is to make sure your coil legs are cut flush with the screws.
Juiced up whats the vape like? Starting at 45w its a preatty decent vape and great flavour and good vapour production but with the airflow open wide there is a slight restriction but only slight …but i need to up the wattage to 50w and now its coming into its own with the flavour becoming more flavoursome and great vapour even with the airflow fully open, now there is a bit of airflow sound as you vape but its not a whistling sound but just air rushing in, its not an annoying sound might i add.
Now the 510 driptip i am not really a fan of because i have to make sure that my mouth is secure over the driptip to vape and this means you mouth can be in contact with the top of the tank which means only sometimes i get hot lips and juice seems to form ontop of the driptip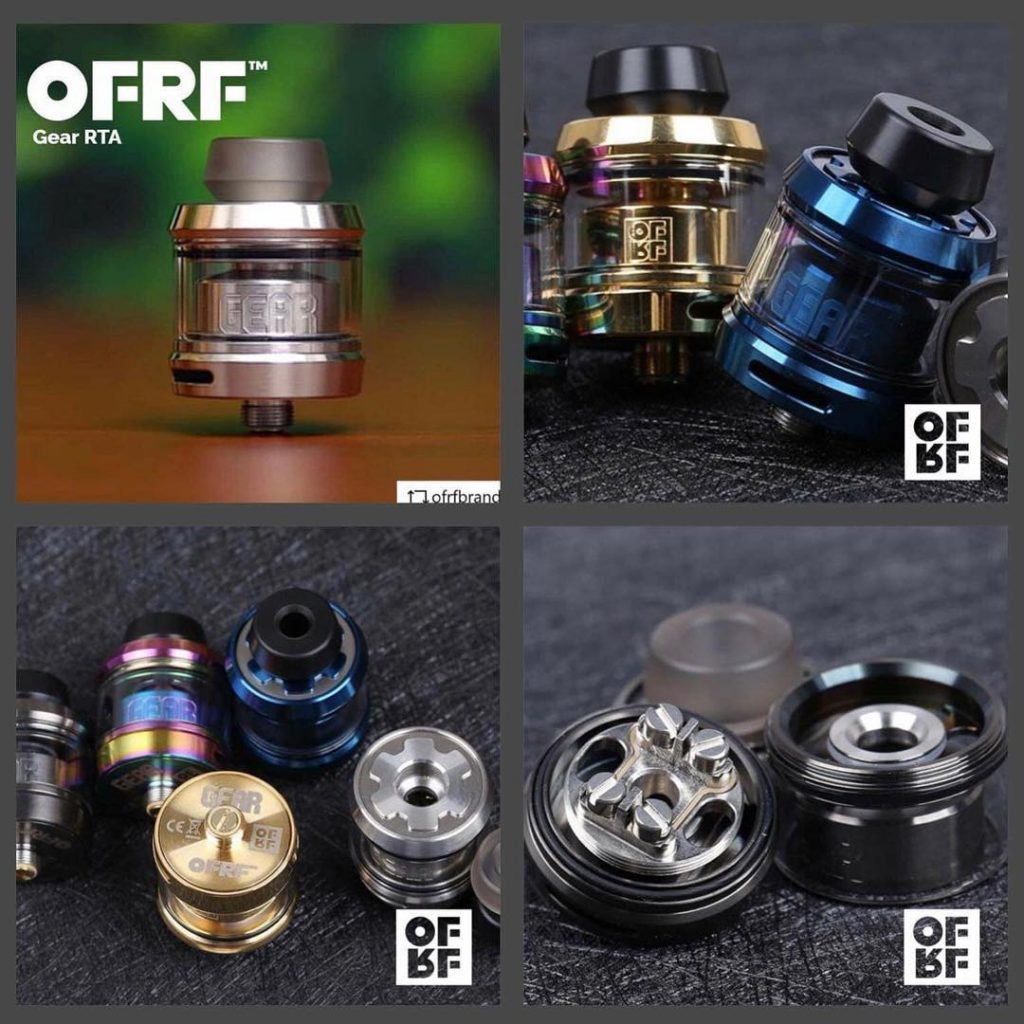 so i change to a different driptip and that is the only problem i have found with the OFRF GEAR RTA is the driptip it comes with but that could be just my big mouth.
Overall i really love the flavour that this gives and it really delivers on flavour and the vapour production is great to.
Now the juice it holds is not minblowing as with the glass fitted i would say it holds just over 2ml and with the poly tank a little over 3ml, but i can live with the amount of juice the OFRF GEAR RTA holds.
For flavour; 9.5
Vapour, 8.0
Ease of build 9.0
My overall thought is 9.5, shop it here at healthcabin.