Box mods got even more powerful and customizable in 2019. Find the best vape mod based on power, build quality, and price. Improve your vaping experience! This is where our guide to the Best Vape Mods of 2019.
1 Geekvape Aegis X200W Box Mod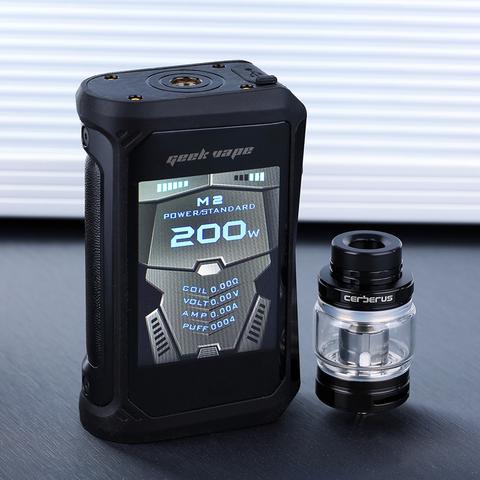 Geekvape Aegis X Mod comes with a 2.4-inch OLED screen, it also has an IP67 waterproof/shockproof/dustproof function, and an innovative battery balancing charging with battery protection. and user experience, Aegis X is the most advanced dual battery device to date. Powered with the new AS 2.0 chipset that is twice more powerful and accurate.
Features:
1. IP67 waterproof /shockproof/dustproof
2. AS 2.0 Chipset
3. 2.4 inch OLED screen for a vivid display
4. Dual 18650 battery for 5-200W
5. Innovative battery balancing charging with a battery protection
2. Smok Morph 219 Touch Screen TC Box MOD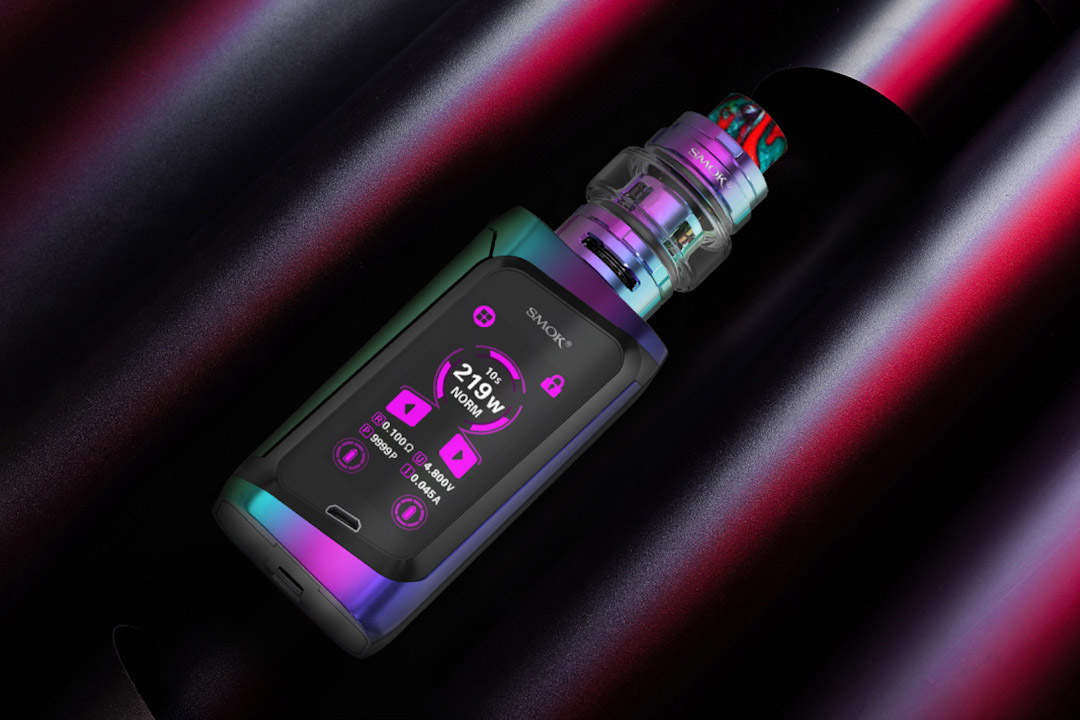 Adopting the advanced technologies and top-notch craftsmanship, the Smok Morph 219 Box Mod is a perfect combination between classic style and modern trend, which is also the first mod designed with input keyboard for easy operation. Powered by dual 18650 batteries, the Smok Morph 219 Mod fires up to 219W max output and supports high-performance TC/VW modes with a 1.9-inch large touch screen to see the vaping data clearly. Moreover, the Morph 219W TC Box Mod features a revolutionary inner chip which shortens the firing time to 0.001S. In short, Smok Morph 219 Mod is definitely a good choice for cloud chasers. Just get the Morph 219 Mod and enjoy an extremely strong vaping.
Features:
1.219W
2.Mod Dimensions: 44.8 x 30.2 x 84.5mm
3.Powered by 2 X 18650 batteries
4.Touch Screen
5.Packed with features
6.Looks great
3.Geekvape Aegis Mini 80W Box Mod 2200mAh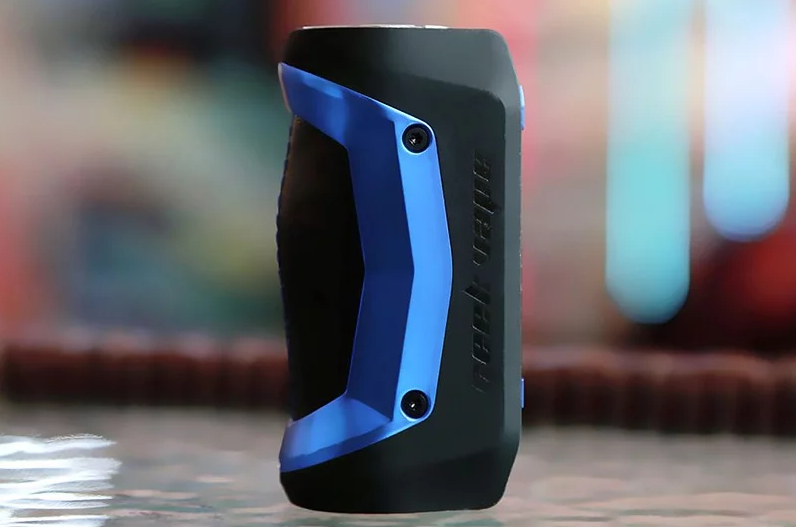 TC Box Mod features ergonomic design with extreme water, shock and dust protection, which is powered by 2200mAh built-in battery and powers from 5W to 80W. Equipped with the advanced AS chipset, Geekvape Aegis Mini Mod supports an outstanding power output accuracy in both power mode and temperature control mode. Made of the mixture of alloy, leather and SLI silicon, it intense durability and very compact. There are a display screen offer dates of vaping, and a three-button interface has an oversized firing button with dual adjustment buttons to navigate the interface. The Geekvape Aegis Mini Box Mod can be charged by USB port with 2A fast charging that can charge up to 80% in just 20mins.
Features
1.2200mAh Integrated Battery – Long battery life
2.Waterproof / Shockproof
3.Excellent performance
4.Compact and High quality
4.GeekVape Aegis Legend 200W Mod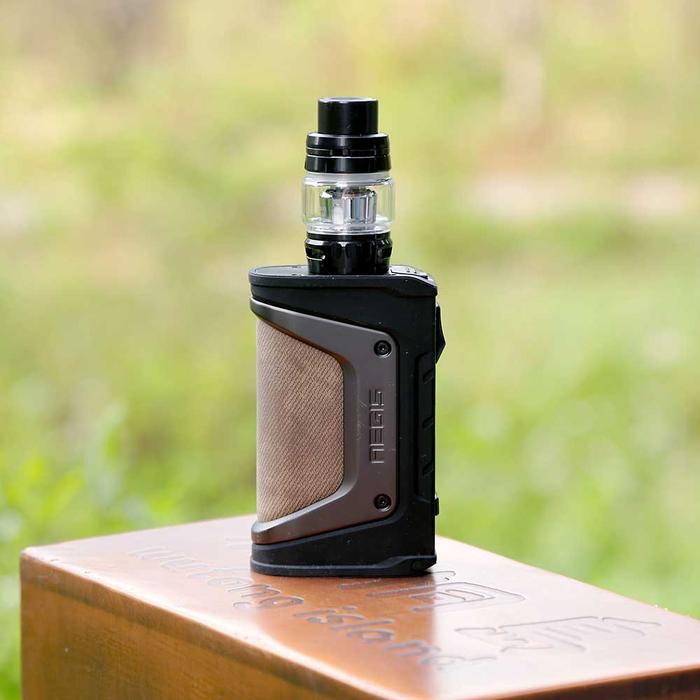 The Geekvape Aegis Legend is a new durable and powerful Box Mod inheriting from the Aegis Mod family, its waterproof, shockproof and dust-proof design. Powered by dual 18650 batteries with the new AS chipset, the Aegis Legend Mod releases up to 200W max output with a colored display screen which gives a fast, stable & powerful performance. The Aegis Legend uses up to six different materials with high-grade silicon, leather and alloy to achieve style and extreme durability. Together with the advanced VW/TC modes, more convenient battery door and USB port for direct charging & firmware update, the GeekVape Aegis Legend 200W MOD is definitely an excellent vaping device!
Features
1. Zinc die casting alloys with Stainless Steel, die-cast aluminum and 40hrc carbon steel construction
2.Advanced AS chipset
3.IP67 Waterproofing rated for up to 30 minutes of immersion at a depth up to 1 meter
4.IP67 Dustproof
5.USB charging port with silicone plug cover
6.Upgrade-able firmware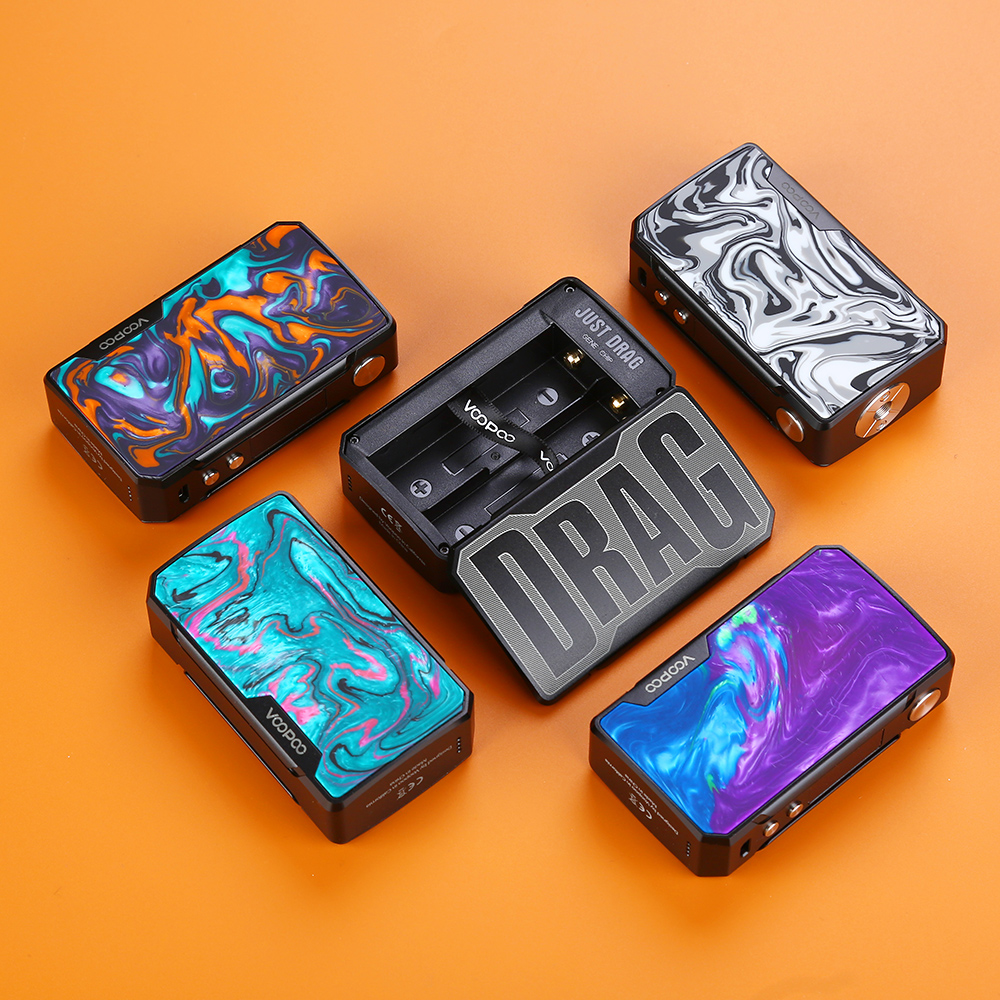 The VOOPOO Drag 2 Mod is Powered by dual 18650 batteries, it can fire up to a powerful output of 177W. As a new generation of drag, Drag 2 is lighter and functional. The Drag 2 MOD adopts GENE.FIT chip, which is secured by a V0 class fireproofing bridge to block dust, liquid or burnout. FIT is a mode that can protect tanks to the most with its intelligent matches of FIT 1/2/3.
Features
1.177W
2.Dual 18650 Batteries
3.The solid mod that feels great in the hand
4.Dimensions: 88.3mm x 51mm x 26.5mm
5.Excellent Gene chip
6.Features temp control and advanced FIT settings