If you're looking for something bigger and more powerful than your typical vape mods, then you're in the right place. With so many products currently available, navigating the market can be overwhelming. If you are unsure about what the best box mod is for you, see our guide below to learn more about the options. Do you know which are the best mods in 2019? Here are the top 5  best vape mods and a helpful buyer's guide for beginners.
Top 1, Geekvape Aegis Solo 100W Box Mod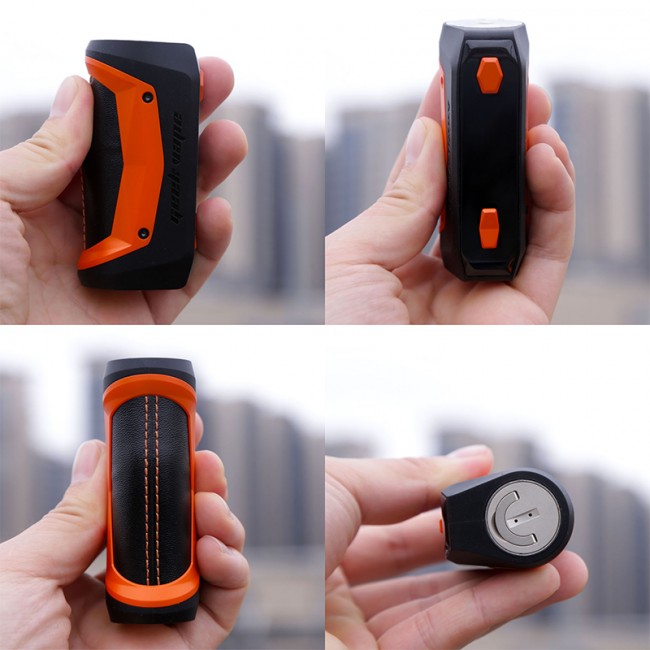 Geekvape Aegis Solo Mod Powered by a high-amp 18650 battery and the latest AS Chipset, the mod is capable of 100W maximum power output with 10ms quick firing speed and various working modes. Inheriting the waterproof, shockproof and dustproof features from the original Aegis, it adopts a smaller and lighter chassis with remarkable durability and comfortable hand feeling. In addition, there is a 0.96 inch LED display screen to show the vaping data clearly and the mod also supports quick USB charging along with multiple safety protections.
Pros
Extremely Durable and well built
Good battery life for a single 18650
Very comfortable to hold
The screen is clear even in sunlight
Cons
100w Max is pushing it a little for a single 18650
The fire button is a little uncomfortable
Top 2, VOOPOO Drag Mini 117W Box Mod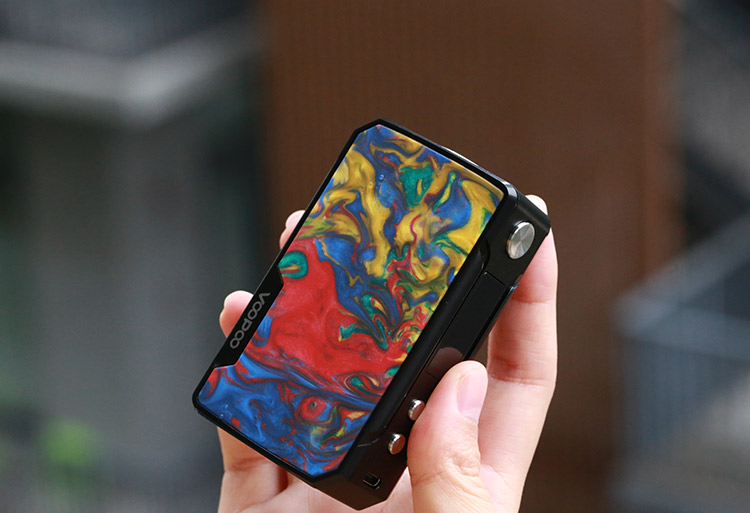 The VOOPOO Drag Mini Mod is Powered by inbuilt 4400mAh battery, Drag Mini supports a powerful output of 117W. As a new generation of drag, the Drag Mini is more reliable than you have ever imagined. The Drag Mini MOD adopts GENE.FIT chip. The innovative FIT mode brings both security and convenience to vapers. FIT is a mode that can protect tanks to the most with its intelligent matches of FIT 1/2/3.
Pros
Large Built-In 4400mAh Battery
Fires up to 117W
Power, TC, and FIT Modes
Great Battery Life and Efficiency
Cons
FIT Mode Has No Noticeable
Difference From Wattage Mode
Top 3, Vandy Vape Jackaroo Waterproof 100W Box Mod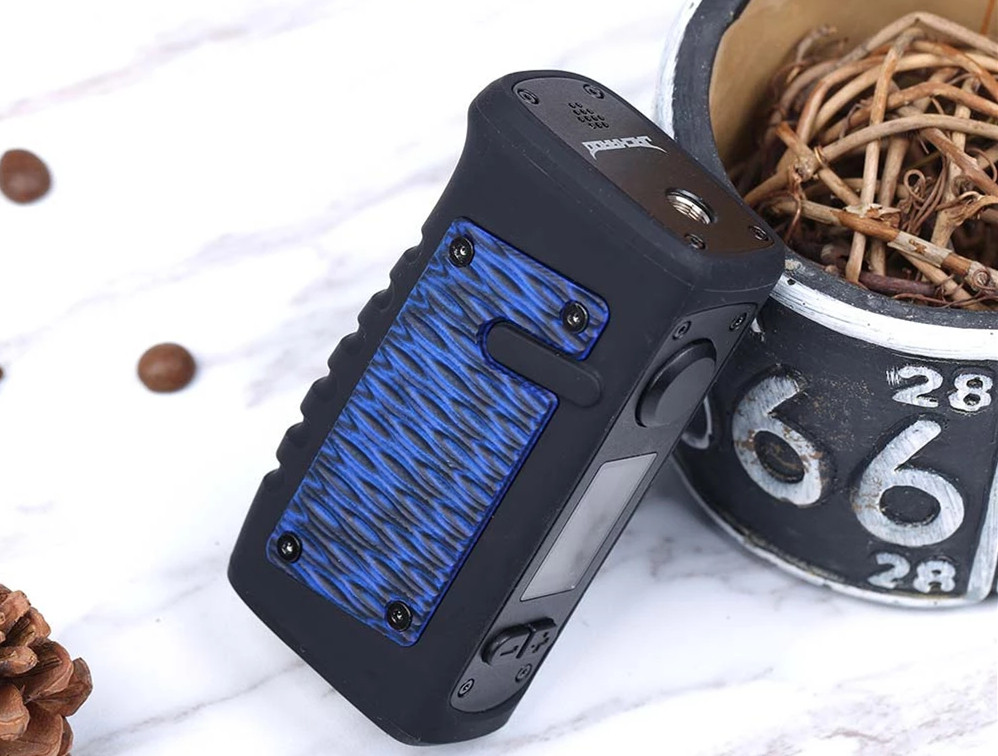 Vandy Vape Jackaroo Mod is the latest box mod with waterproof function, shock resistance function, and dustproof function. 6 options of durable G10 panels and 4 options resin replacement panel. With it, you never worry about falling down or accidental water splash. Compared with Aegis legend mod, it's much lighter and more compact. Powerful Vandy Chip supports multiple modes.
Pros
Sturdy and tough, but ergonomic
Nice screen display
Many different vaping outputs
Excellent build quality
Cons
Menu options hard to navigate
Very heavy
Top 4, Geekvape Aegis Mini 80W Box Mod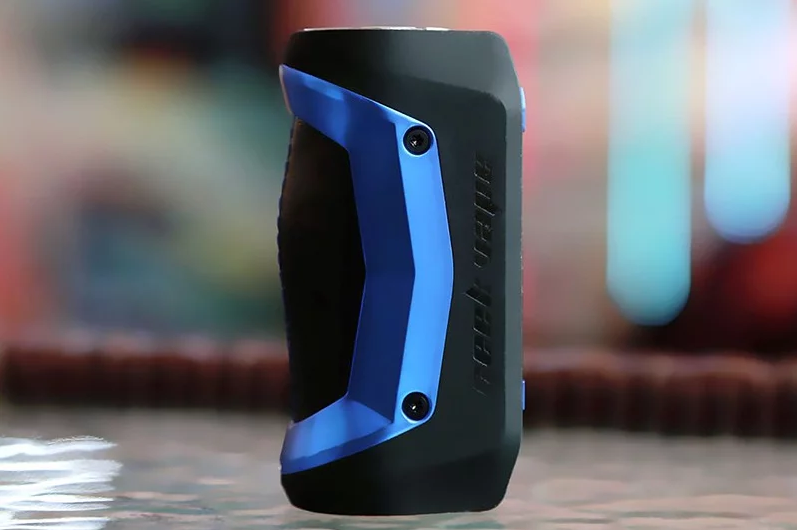 Geekvape Aegis Mini 80W TC Box Mod features ergonomic design with extreme water, shock and dust protection, which is powered by 2200mAh built-in battery and powers from 5W to 80W. Equipped with the advanced AS chipset, Geekvape Aegis Mini Mod supports an outstanding power output accuracy in both power mode and temperature control mode. Made of the mixture of alloy, leather, and SLI silicon, it intense durability and very compact. There is a display screen offer date of vaping, and three button interface has an oversized firing button with dual adjustment buttons to navigate the interface. The Geekvape Aegis Mini Box Mod can be charged by USB port with 2A fast charging that can charge up to 80% in just 20mins.
Pros
Small and lightweight design
No button rattle
Power mode performance
Watt curve mode
Fire button feels good
Accurately rated for watts amps and volts
Good temp control performance with the right settings
Boost circuit
Large and bright black and white screen
Handles 25 mm atomizers without overhang
Simple and easy to use menu system
Full power available in TC mode
Water-resistant
Rugged design can handle drops
Cons
No preheat options for power mode
Slight gap with some atomizers
Temp control needs custom TCR to work well
Overstated charge rate (should be listed at 1.5 amps)
Overstated battery capacity (should be listed at 1800 mah)
Top 5,  Vaporesso Luxe Nano 80W Box Mod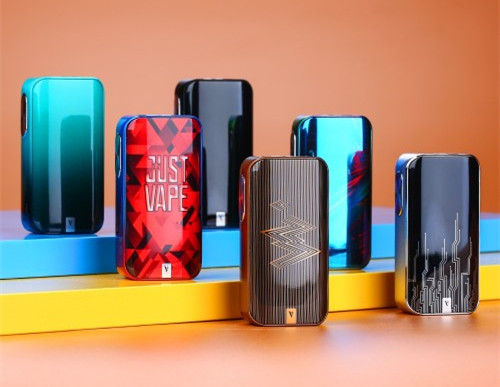 The Vaporesso Luxe Nano Touch Screen Mod is a compact TC Box Mod with ergonomic design. Powered by inbuilt 2500mAh battery, the Vaporesso Luxe Nano supports a maximum output of 80W. The Vaporesso Luxe also features the OMINI board 4.0 chipset with 0.001s instant firing speed for stable and powerful vaping. And it adopts 1.3-inch TFT color touch panel with IML design, providing a wide and edge-to-edge space for operation. The responsive vibration button of Luxe Nano helps you explore an easy way for vape too! The device also supports 2A QC for instant charging.
Pros:
– Amazing power and ramp time
– Authentic replication of the Luxe experience
– Tremendous build quality
Cons:
– Some may not like the two-step security
– Anything over 24mm seems to hang over the beveled edges