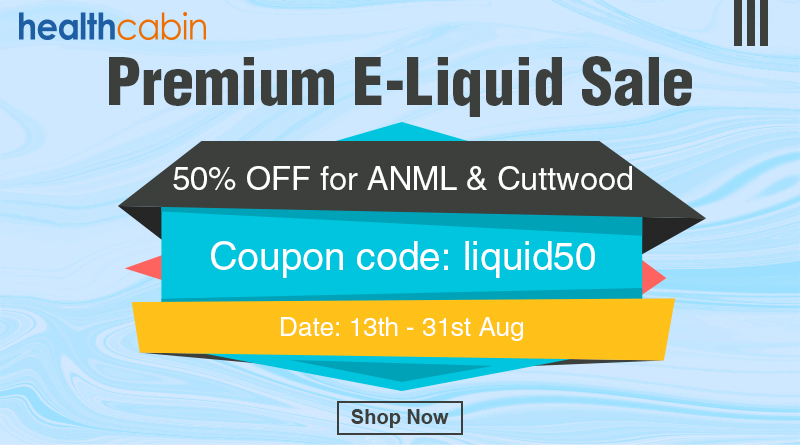 Take this chance to get the great saving up to 50% off on ANML & Cuttwood Ejuice, apply the coupon code: liquid50 and select your items here, click to buy now. It will ends on 31st Aug, don't miss out.
Cuttwood is a premium e-liquid brand based in Orange County California. Priding on quality made products, through extensive research, development, innovation and rigorous testing; Cuttwood Vapors has established itself as the "Sauce Boss". Cuttwood E-liquids are hand-crafted and bottled with the best quality ingredients and best flavors in the world. We off Cuttwood liquids in the following flavors: Tobacco Trail, Boss Reserve, Unicorn Milk and Manic Mint.
The USA made ANML e-liquid brand is known for its sweet, dessert-themed e-juices. ANML vape juice comes in flavors like peaches and cream gummy candy with ANML Thrasher, and a delicious chocolate chip cookie with ANML Grizzly. You can enjoy all of these dessert- and cereal-themed vape juices with your favorite e-cig. If you choose to use them with a vape, the clouds you can produce are phenomenal. The flavor combinations reproduce moments from your childhood and just might stir some fond memories.