59S S2 UVC LED Ultraviolet Ray Sterilizing Box-Preview
PROMOTE HEALTHIER LIFESTYLES – Using the 59S UV-C light storage box to help sterilize tools and accessories can help reduce the spread of germs, bacteria and impurities.
TRUSTED SAFETY CERTIFICATIONS – Backed by a 90-day guarantee to ensure a risk-free purchase, each well-made 59S LED sterilizer box is CE, ROHS and FCC certified.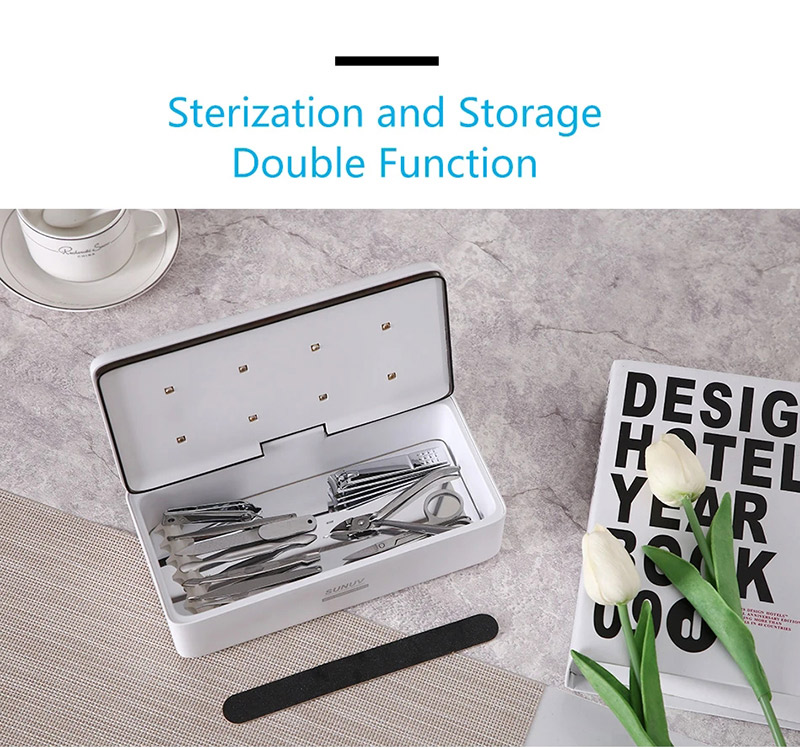 ALL-PURPOSE STERILIZER BOX – This salon quality sterilizing box can be used for nails as well as baby pacifiers, small toys, keys, glasses, mobile devices, hearing aids and personal items.
ADVANCED UV-C LIGHT – Offering wide wavelength coverage at 260-280nm, this UV sterilization box with reflective glass provides 360-degree protection for universal support.
SIMPLE, PORTABLE DESIGN – Small enough to use in the bathroom, kitchen or nursery room these sterilizing boxes are easy to use, work quickly, and shut off automatically.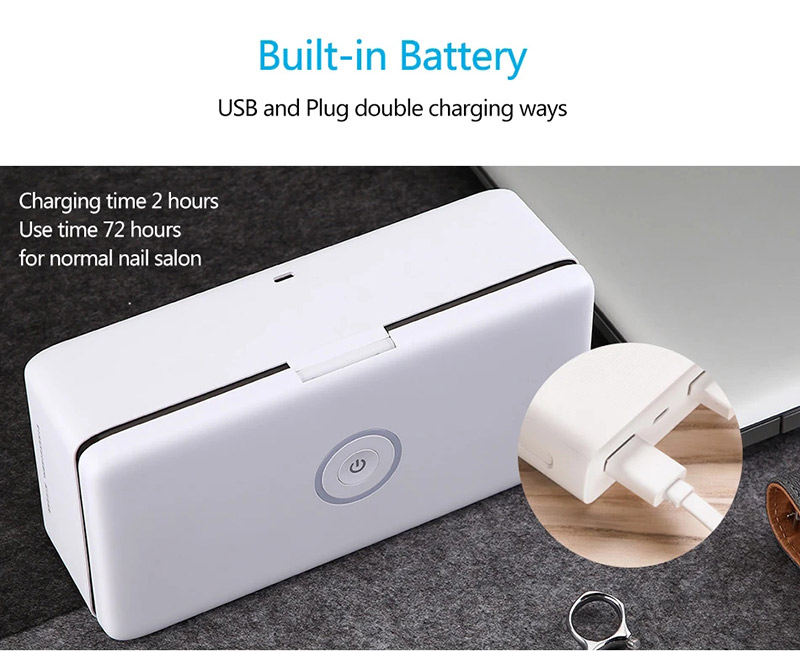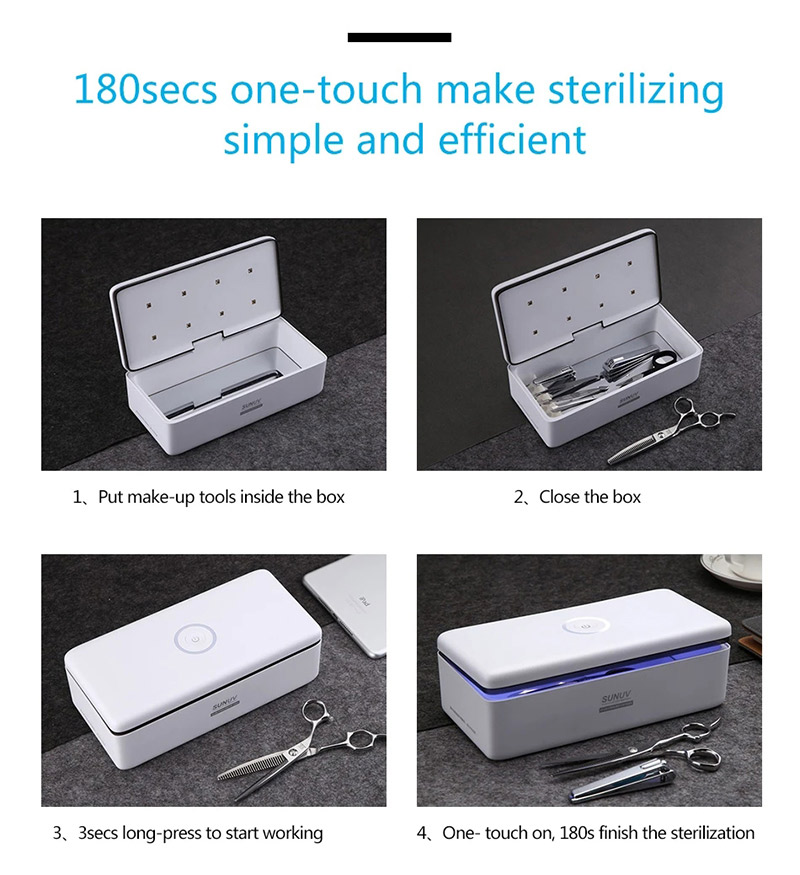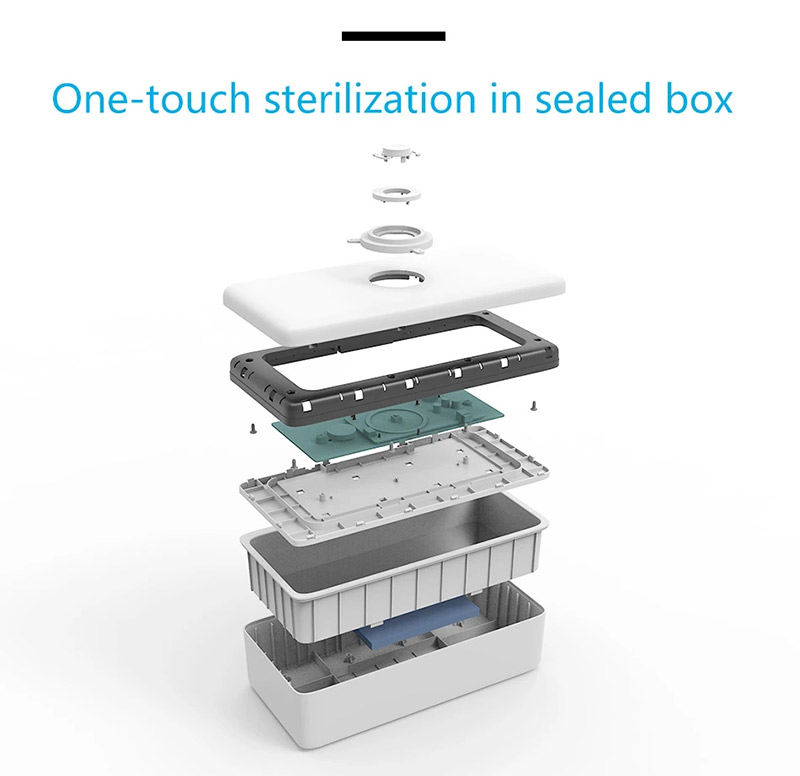 Brand Name: 59S
Disinfection time: 59 seconds
Model Number: S2
Power Source: Electric
LED QTY: 8pcs
Input Interface: Tap C
LED Wavelength:260-280nm
Power: 8W
Commodity Quality Certification:3C,CE
Material: Plastic
Size: 216x105x70mm
Power: 8W
Net weight: 850g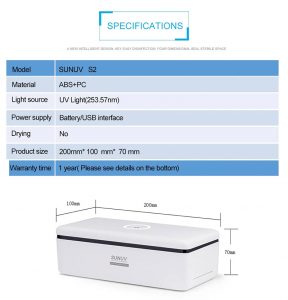 Features:
UV Light 360 degree Kills Germs/99.99% Sterilization Rate.
USB Cable Charging/Safe And Eco-friendly.
180secs one-touch make sterilizing simple and efficient.
USB And Plug Double Charging Ways.
Medical Grade UV Disinfection More Safe.
Sterilization And Storage Double Function.
One-Touch Sterilization In Sealed Box.
ABS Material Anti-throwing And Durable.
Child-proof Design Light Off When Box Is Open.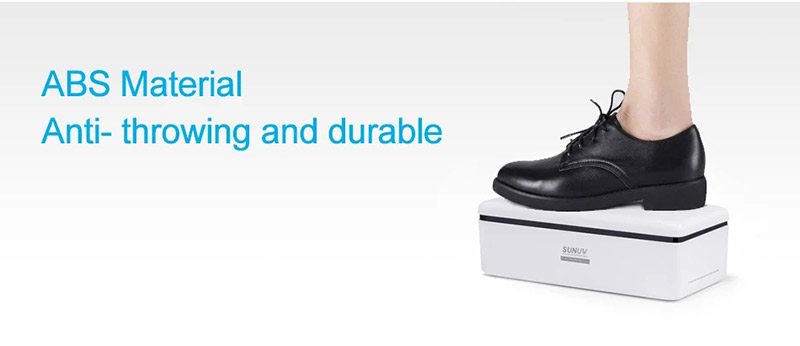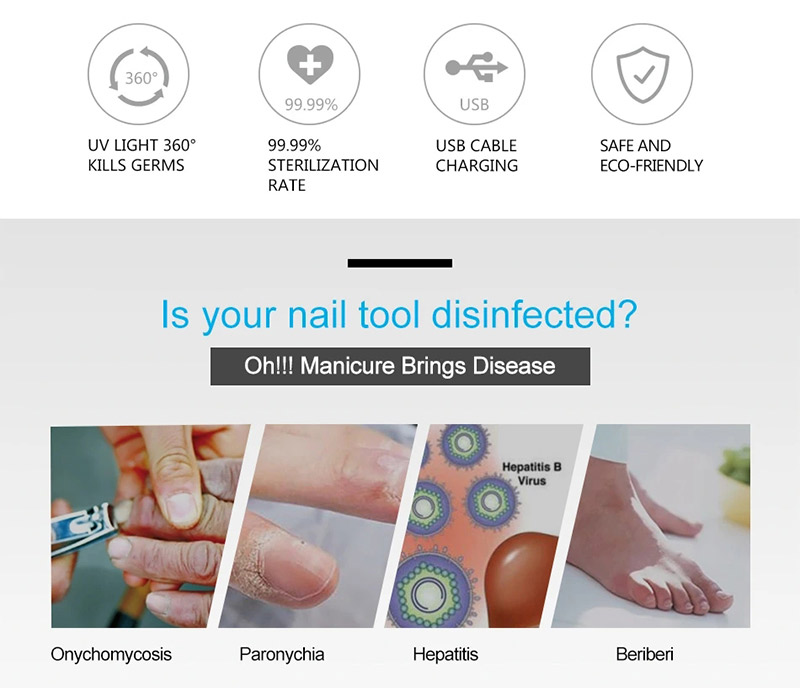 How does the Ultraviolet Sanitizer work?
Why UV-C Technology?
UVC has been widely used in cupboard sanitizer and sterilizing devices in hospital for 60 years. UVC LED light eliminates almost all the germs and bacteria by destroying DNA & RNA physically.
There are heat-resistant germs("mad cow" Virus)
Cold-resistant germs(avian influenza virus. Yell bacteria)
And drug-resistant germs(Superbug)
But NO LED UV-resistant germs.