Pursuing perfection promotes people to purchase better stuff, so do vapers. The DNA vape devices enjoy a high reputation in vaping community.
What is a DNA Box Mod?
DNA mod is a vape mod that assembled with Evolv DNA chipset inside. On the outside, DNA mods normally look similar to other vape mods in market, but inside the core, they normally feature with one of the most advanced DNA microchips. The Evolv chip allows for a fully customizable vape experience. You can alter the way your screen looks and acts, you can alter the way your mod operates, you can even fine-tune your settings to cater to your exact vape style. It also features market-leading safety features, meaning you can always rest assured that your box-mod won't explode and rip your eyes out. Right now, 2 most used DNA chipsets are: DNA75C & DNA250C.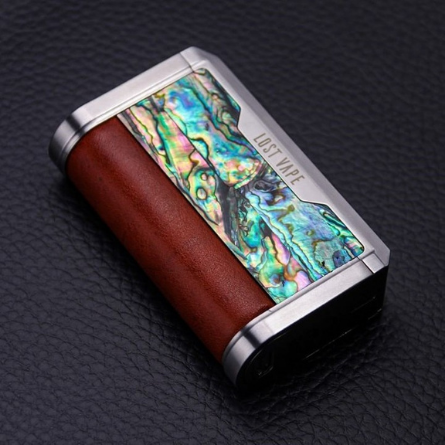 Previously we have shared the 10 Best Box Mod 2020, how about the Best DNA Box Mods 2020? Based on our actual sales quantity in 2020, here we list the 6 Best DNA Box Mods 2020 for your reference. This data will be changed every month based on our actual sales quantity.
Brand overview: the 6 Best DNA Box Mods 2020 involved all following mainstream brands: Dovpo, Lost Vape, Lve, Asmodus. Check our 6 Best DNA Box Mods 2020, discount coupon code is available at the end of the post.
TOP 6. Asmodus X Ultroner Thor 2
Asmonus x Ultroner Thor II Mod is made of lightweight 6063 aluminum. It has gorgeous resin and dyed wood exterior, which combine beauty and functionality into this powerhouse of a vape mod. It is powered by a 20700/21700 Li-ion cell. Also the sleeve can accommodate for 18650 battery. The Thor II is equipped with the DNA75C chipset. It comes with adjustable TCR and TFR temperature control modes.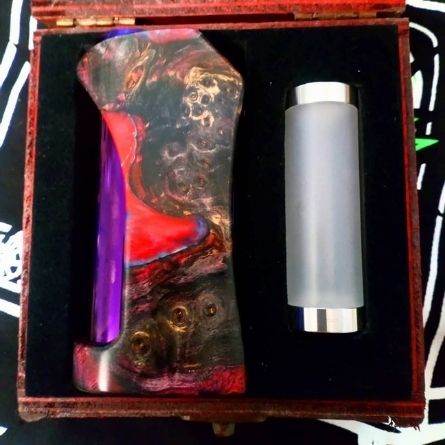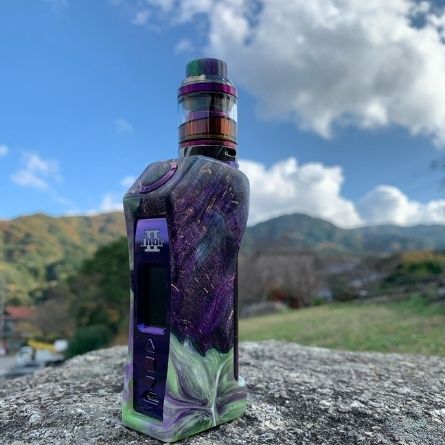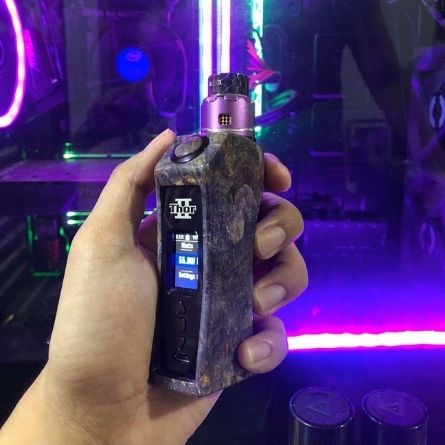 Asmodus X Ultroner Thor 2 Features:
Dimensions: 48mm*29.7mm*98.1mm
Chipset Type: DNA75C chipset
Power output range: 1-75W
Temp control range:200-600F/ 100-315C
Voltage output range:0.2-9.0V
Current output range:0.5-30A
Input voltage:2.5-5.0V
Top 5. Dovpo Odin Mini DNA75C
The Dovpo Odin Mini DNA75C is a collaboration created by Dovpo,Vaperz Cloud and youtube reviewer,The Vaping Bogan. This slim,single 21700 device is the follow up to it's bigger brothers The Odin DNA250C and Odin 200. The Odin Mini utilizes the intuitive Evolv DNA75C Chip to bring you better battery efficiency. An intelligent and customizable interface and up to 75 watts of power. The smaller shape and design is perfect for on the go use and you can feel comfortable knowing that it can accomodate any atomizer,flush,up to 26mm.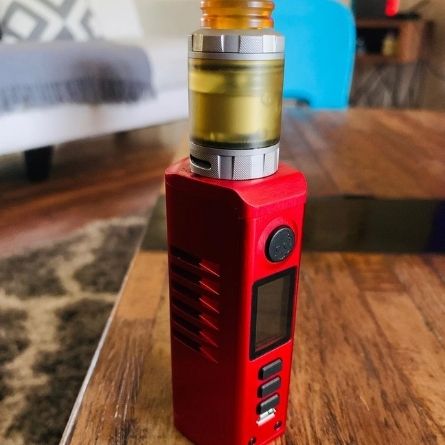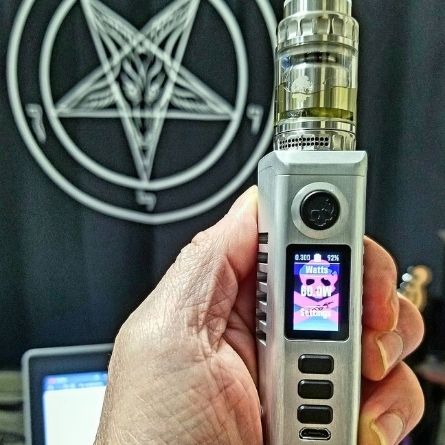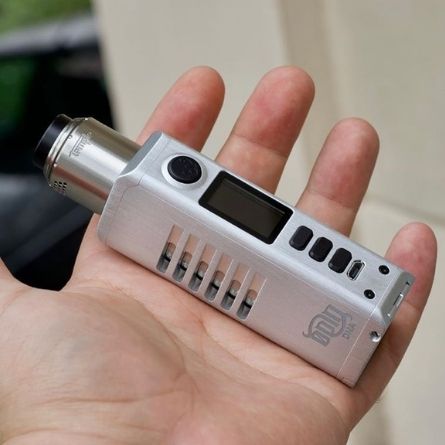 Dovpo Odin Mini Features:
Material: Aluminum Alloy
Size: 90.5*32*36.3mm
Chipset: Evolv DNA75C
Output Power: 1-75W
Working Modes: VW, TC-NI, TC-SS, TC-TI, TCR
Temp Control Range: 93-316C / 200-600F
Powered By Single 21700 Battery(Sold Separately)
0.96 Inch TFT Colorful Display
3 Adjustment Buttons
On-Board 5V /1A Fast Charging
Micro USB Port For Charging
Short Circuit Protection
Low Resistance Protection
Battery Reverse Protection
Top 4. LVE Paranormal DNA Box Mod
Paranormal DNA250C TC Box Mod. Equiped with Evolv DNA250C chipset, the Paranormal DNA250C will provide you the best vaping experience. Powered by dual 18650 batteries, the Paranormal DNA250C Box Mod maximum output wattage fires up to 200 watt. Also, it features an all new Replay mode to capture nice flavor and satisfaction of the "perfect puff", allows vapers to select/tune their own perfect puff and save to replay it over and over. The high definition OLED screen can show all vaping data, such as output wattge, output mode, battery status and so on.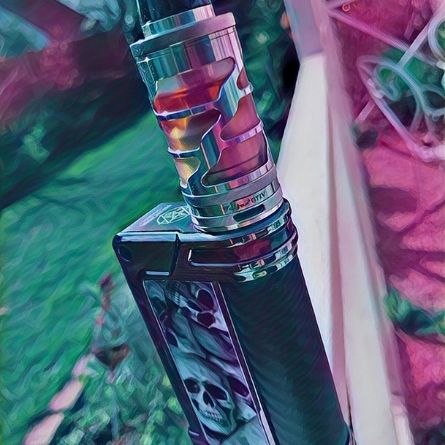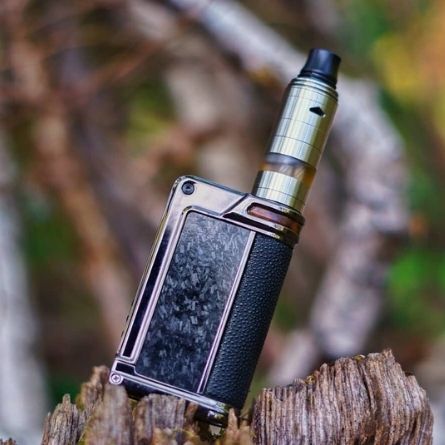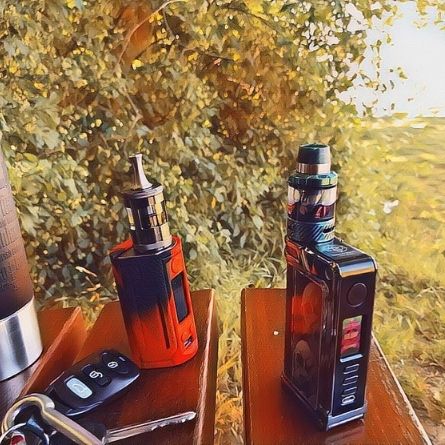 LVE Paranormal DNA Box Mod Features:
Dimensions: 91.5mm*55mm*27.5mm
Temperature Limit: 200F-600F
Output power: 1-200W
Color: Pearl Fish/Red Black Kevlar/Black Grey Kevlar
Frame: Gun Metal Frame/Silver Frame
Top3. Dovpo Odin DNA250C
The ODIN is here, produced by 3 great modders in the industry Vaperz Cloud, DOVPO and the Vaping Bogan they have come together and designed what could be one of the best DNA250C Devices on the market today.The Evolve DNA250C Chip is a hard wearing and user-friendly chip that has the ability to connect to the computer for slight fine-tuning and theme modifications (Although a custom theme is already installed)Unlike most DNA mods out there at the moment the ODIN will house dual 21700 but still maintaining a small and ergonomic form factor. Made out of Aluminium not only is this a nice and compact device it has also very lightweight in at only 16.2 ounces (Without Batteries)As you would expect from any DNA board the ODIN comes with multiple safety functions, such as reverse polarity protection, atomizer protection, overheat protection, cell by cell monitoring and much more.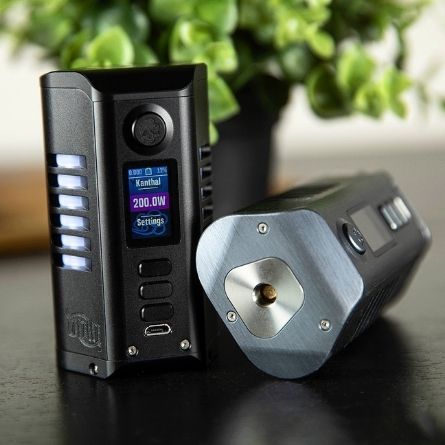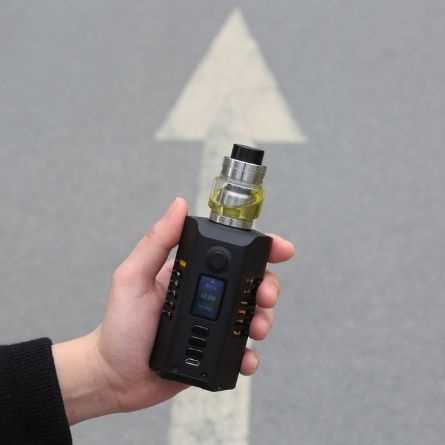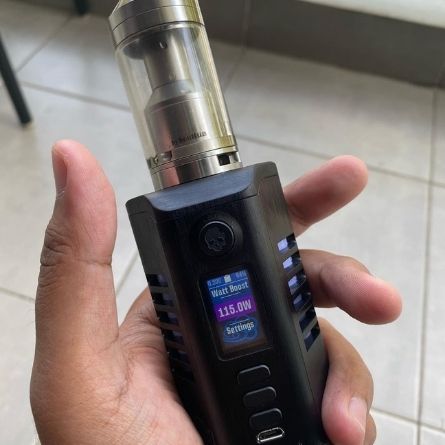 Dovpo Odin DNA250C Features:
Material: Aluminium
Chip: Evolve DNA250c Chip
Colors: Black, Gunmetal
Collaboration Between Dovpo, Vaping Bogan & Vaperz Cloud
Powered by Evolv DNA250C Board
Requires 2 High Drain 21700 Batteries (Not Included)
Lightweight Aluminum Construction
Maximum Wattage Output: 250w
Temperature Control (Ni200, Ti, SS)
Can Be Customized Via Escribe Software
Custom Theme Pre-Installed
Ergonomic Form Factor
Multiple Safety Features
Top 2. Dovpo Mono SQ DNA75C
The Dovpo Mono SQ DNA75C is constructed from aluminium and is sleek and ergonomic, making it super comfortable to hold. A single 18650 battery powers up the DNA75C chip, which utilizes a 0.97 inch TFT colour screen to display all of your necessary data. The Mono SQ DNA75C features a full temperature control suite and has power up to 75 Watts.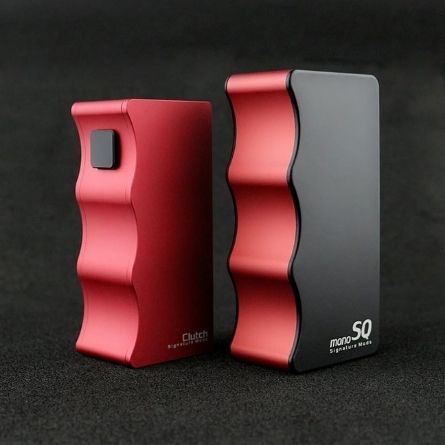 Dovpo Mono SQ DNA75C Features:
Dimensions: 41.1 * 87 * 27mm
Materials: Aluminum alloy, PEEK
Chipset: DNA75c
Power range: 1-75W
Temperature range: 93-316C
Powered by 18650 battery ( not included )
Screen: 0.96 inch TFT Color
Charging: 5V/1A
Signature ergonomics
Top 1. Lost Vape Centaurus DNA250C
Lost Vape Centaurus DNA 250C Mod features the high-end Evolv DNA 250C chipset with high accuracy and super-fast response time. It boasts a dual 18650 battery (Sold separately), delivers a maximum power of 200W and supports Power/ TC/ TCR/ Bypass modes. The device has a handy 0.91 inch TFT display screen to easily read out the essential parameters. Centaurus Mod can be charged via the USB port and includes an adapter that is compatible with the power bank.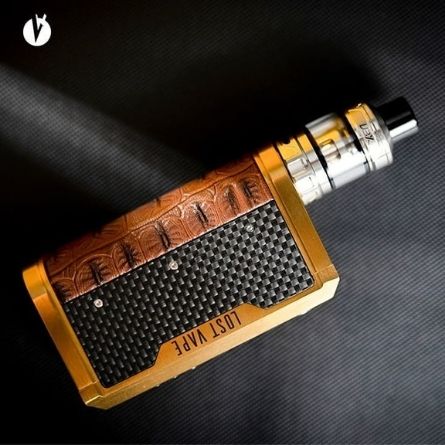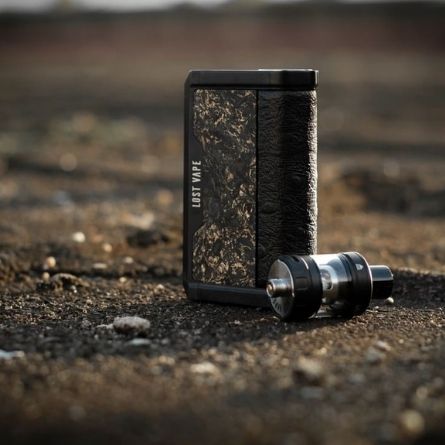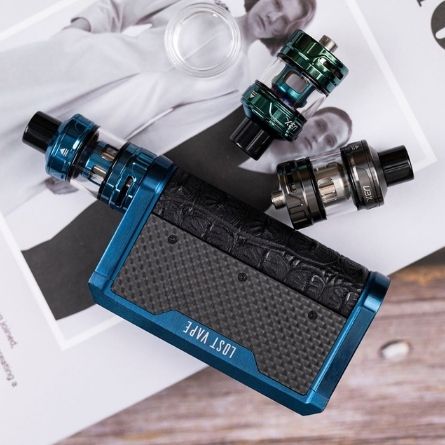 Lost Vape Centaurus DNA250C Features:
Size: 91 * 55 * 26mm
Output power: 200W Max
Thread: 510 connection
Chipset: Evolv DNA 250C
Modes: Power/ TC/ TCR/ Bypass
Material: Stainless steel+leather
Display: Color 0.91 inch TFT display
Battery: 2 * 18650 batteries (Excluded)
Overall, there are not so many brands selling DNA chip box mods in the market out of its expensive price, LostVape and DOVPO are good to make full use of this expensive chipset, so we believe most of the products in this list will keep their places in 2020.
Coupon Code
That's all of the 6 Best DNA Box Mods 2020. The list will be updated every month based on our actual sales quantity. Get 10% OFF for all of our 6 Best DNA Box Mods 2020 with coupon code: bestvapes.
Other Best Vapes 2020
Are there any other best DNA mods we missed in the top 6 list? Share your idea in comments below.