Advken Owl Mesh Tank Review by Pixelvaper
There are 2 colours to choose from – Matte Black and Stainless Steel.
Spec:
Advken Owl Sub Ohm Tank (3ml glass installed)
810 PEI drip tip in bullet shape
0.16ohm Mesh coil
0.2ohm Mesh coil
Spare glass 4ml glass
Doctor Coil Spares bag
Cleaning cloth
Instruction manual
Spec:
Size: 25×44.5mm
Gold plated 510 connector
Material : 304 Stainless Steel
The tanks features a top airflow intake and you can adjust the airflow there too. Unlike the Manta this helps to reduce leaks. I found the Manta by Adkven leaked a little if left on its side for a long period of time. Refilling is easy using the top sliding fill cap.
I really liked the provided 810 drip tip but you can swap this out with any of your own goon style tips.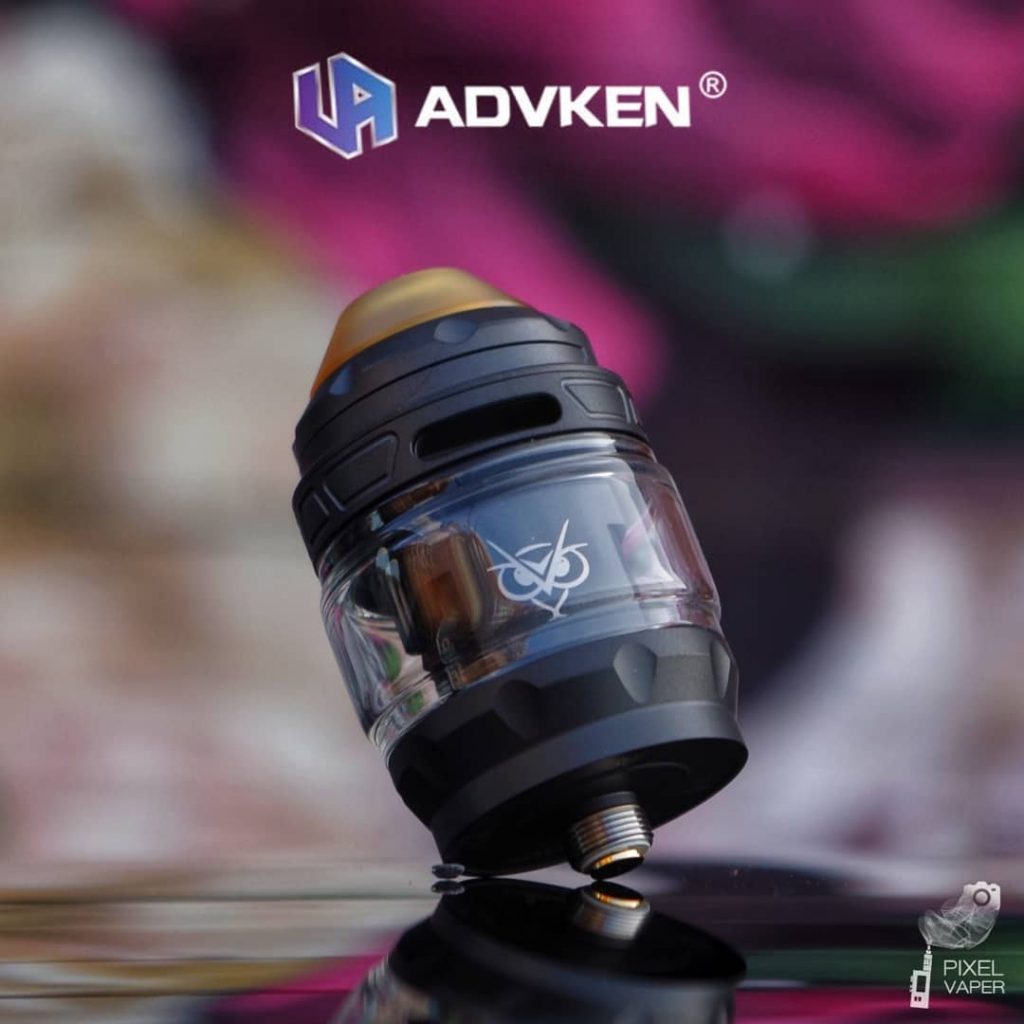 Included in the kit are the 0.16ohm and 0.2ohm mesh coils
Like the Manta tank this tank is compatible with coils from the Advken Manta, Dominator, Vaporesso NRG, Smok TFV8 Baby, Big Baby and TFV12 Baby Prince. So you won't have any problems finding suitable coils.
In the kit you get a 3ml glass installed and a 4ml bubble glass
Performance:
Both coils are great performers. Breaking in the first 0.16ohm coil took a full tank of juice which isn't unusual for mesh tanks. I found good flavour at 85w on the Geek Vape Blade mod and the coil lasted me about a just under 2 weeks. The 0.2ohm coil at 60w has lasted me about 2 weeks so far and still going strong.
Final Verdict:
The tank is top heavy but paired with the right mod it looks great and the versatility of coils makes this tank a great buy, the top airflow is smooth and has the right amount of tension but the shape and weight may not be to everybody's liking. #happyvaper
Available to buy from www.healthcabin.net