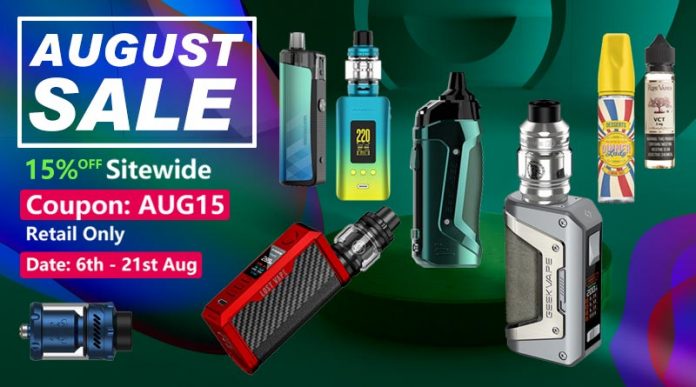 Dear valued customers,
The brand new August is here. Are you going to buy new vapes?
Healthcabin is here to bring you guys our new round of promotion – August Sale 2022, with 4 vape deals in total. Take the chance to join us and save more on your favorite products!
A. 15% OFF Sitewide
We've created an 15% OFF discount coupon code, which is available for your whole order. Let's check it out!
Coupon infos:
Coupon code: AUG15
Date: 6th – 21st Aug, 2022(-0600 GMT)
Flash Sale products excluded
Retail Only
B. Buy 2 Get 1 Free
Here is an extra special offer – buy 2 get 1 for selected new hot vapes. If you are Vaporesso fans, don't hesitate to check it below and order directly if you like them!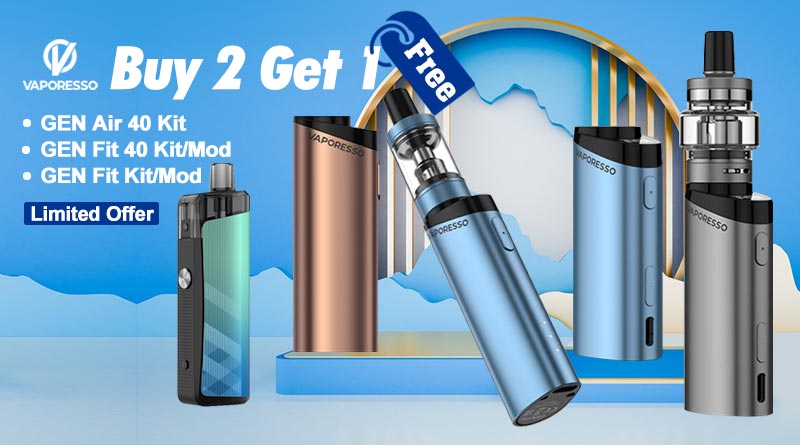 Selected Items
Offer Details
Limited offer, first come first served
The free one will be added to your shopping cart directly
Coupon code: AUG15 can be used at the same time
C. Giveaway – Free New Vapes
We are now partnering with VAPORESSO to giveaway LUXE X Pod Kit, GEN Fit Kit & GEN Fit 40 Kit with 6 winners in total. Ends on 22nd Aug. If you don't want to buy right now, why not try your luck and win free vapes? Click here to join us and win them home!
Prizes:
*If you are luckly to win, you will get one of the colors randomly.
D. Vape Deal Links
Here are some other useful links where you can find our best deals: