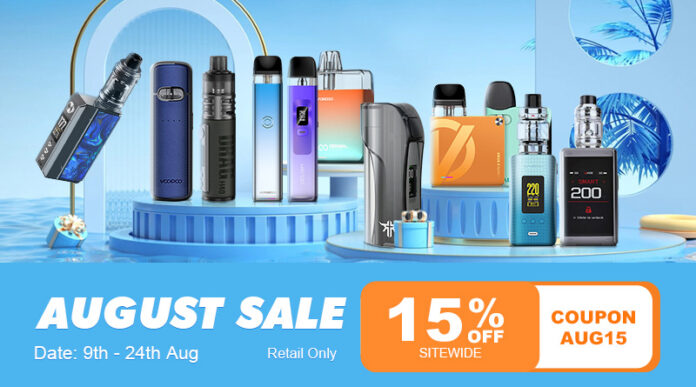 Dear valued customers,
The brand new August is here! So Healthcabin August Sale 2023 is ready, with 3 vape deals in total. Take the chance to join us and upgrade your devices with our August Sale.
A. 15% OFF Sitewide
We've created a 15% OFF discount coupon code, which is available for your whole order. Let's check it out!
Coupon info:
Coupon code: AUG15
Date: 9th – 24th Aug, 2023(-0600 GMT)
Retail Only
Flash Sale products excluded
B. Giveaway – Free New Vapes
Healthcabin is now partnering with VAPORESSO to giveaway the new-release LUXE X PRO Pod Kit with 5 winners in total. Ends on 18th Aug. If you don't want to buy right now, why not try your luck? Click here to join and win!
Prize:
*If you are luckly to win, you will get one of the colors randomly.
C. Vape Deal Links
Here are some other useful links where you can find our best deals: