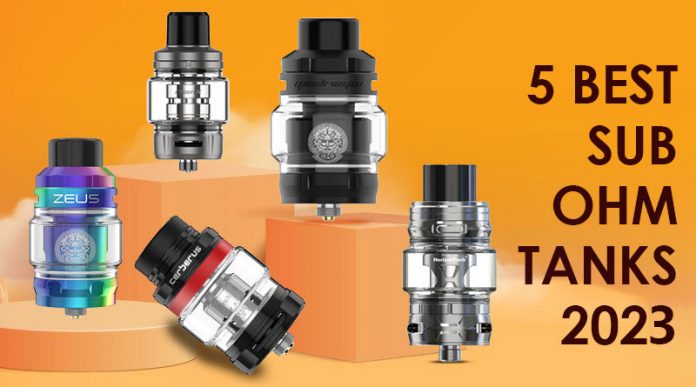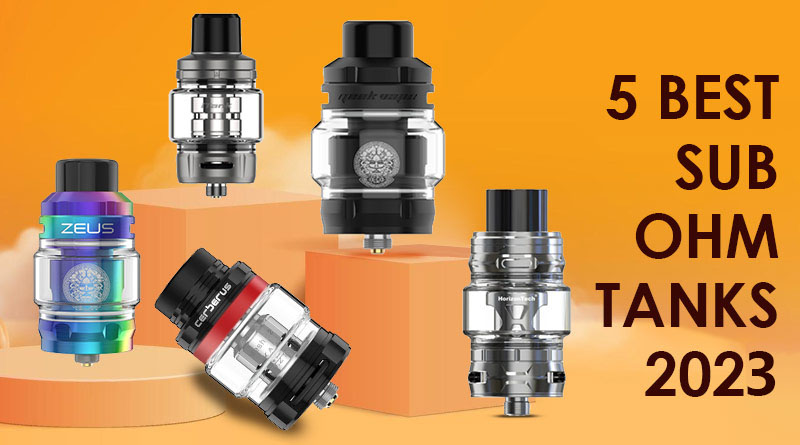 Updated on 8th Feb, 2023 based on our actual sales data in 2022
Sub-Ohm vaping refers to using an e-cigarette containing a coil with a resistance less than 1.0 Ohm. Whether you are beginners switch from vaping or an experienced vapors keen on clouds chasing, sub ohm tanks would be your best choice. Because of the simple usage, sub ohm tanks are usually the most popular tank for most beginners. Because of the great flavor and cloud production, most experienced vapors love them, too. But there are so many different sub ohm tanks out there, how do you choose the right one? Then knowing the best sub ohm tanks is very necessary. Don't know anything about it? No worry, check with Healthcabin, we can help you narrow your search. Based on our actual sales quantity in 2022, here we list the 5 best sub ohm tanks 2023 for your reference. This data will be changed every month.
Brand overview, the 5 best sub ohm tanks come from below 5 brands: GEEKVAPE, Horizon & VAPORESSO.
Please check our top 5 best sub ohm tanks 2023, discount coupon code is available at the end of the post.
Top 5. HorizonTech Aquila Tank
It's the first time that HorizonTech Aquila Tank appears in this top list.
Aquila Tank is designed with a plug-in-out changing method at the bottom base, which greatly simplifies the coil replacement compared to our previous tanks.5ml eliquid capacity with the Top filling, one-click spring-loaded button,and filling the ejuice from the top. mesh coil compatibility, and dual slotted Bottom airflow control ring. Updraft Rising Airflow design is a perfect match with E1 & P1 Coil structures aiming to maximize the smoothness sensation by the vertical-ventilation updraft to intensify the cloud density and essence extraction.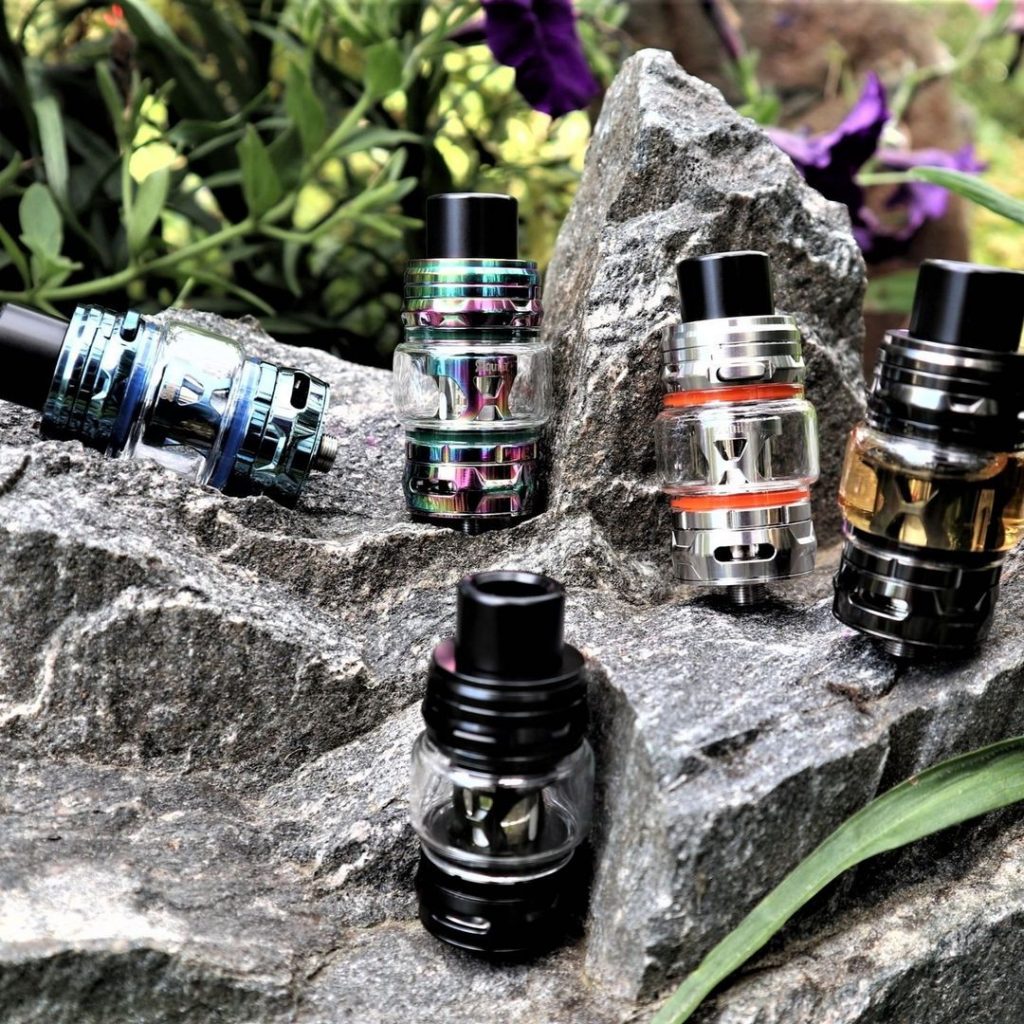 HorizonTech Aquila Tank features & specifications:
Size:25.3*59.5mm
Coil: E1 Dual Mesh Coil 0.16ohm (60-70W);P1 4in1 Mesh Coil 0.14ohm (60-70W)
Capacity: 5ml
---
Top 4. Vaporesso iTank
It's the first time that Vaporesso iTank appears in this top list.
Vaporesso iTank 24.5mm Sub-Ohm Tank is one of best sub-ohm tank from Vaporesso, providing a threaded top-fill, dual bottom airflow ring, and the utilization of the Igt Coil(0.2ohm and 0.4ohm). Formed from durable stainless steel, the ITANK has pyrex glass reinforcement to prevent breaking during light and moderate falls.itank uses an E-liquid self-circulation system to draw back condensate for re-vaporation, minimizing leakage from the bottom and giving you a leak-proof vaping experience that is completely worry-free! The Vaporesso iGT Coil System utilizes the combination of cotton and flax materials for a long-lasting yet flavorful performance with the following coil options: 0.2ohm Meshed (60-75W), 0.4ohm MESH(50-60W). At the top of the Vaporesso iTANK Sub-Ohm Tank is a threaded top fill system, designed for fast and easy refills by removing the top cap to reveal a generously fill port, so it allows the tank to hold up to 8mL(Bubble Glass Tube) OR 5ML(Straight Tube) of juice within the pyrex glass.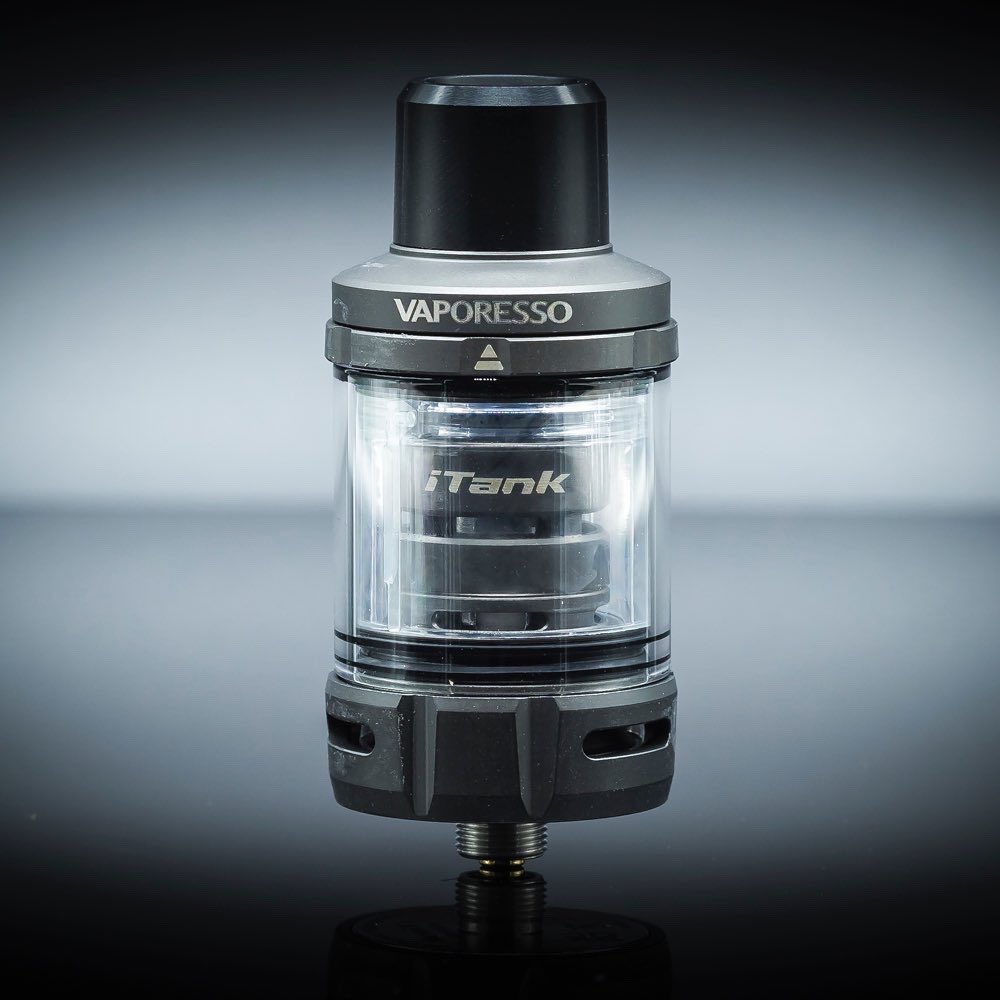 Vaporesso iTank features & specifications:
Dimensions: 52.5 * 24.5 mm
TANK Capacity: 8ml/5ml
---
Top 3. Geekvape Cerberus Tank
It's the first time that Geekvape Cerberus Tank appears in this top list.
The GeekVape Cerberus is a fabulous subohm tank, featuring the top filling system with 5.5ml large e-juice capacity. Together with the innovative super mesh coil system and the adjustable bottom airflow design, the Cerberus tank will bring the best flavor and huge clouds to you. Perfectly compatible with the GeekVape NOVA 200W TC Box MOD. No hesitation, just take the GeekVape Cerberus tank now.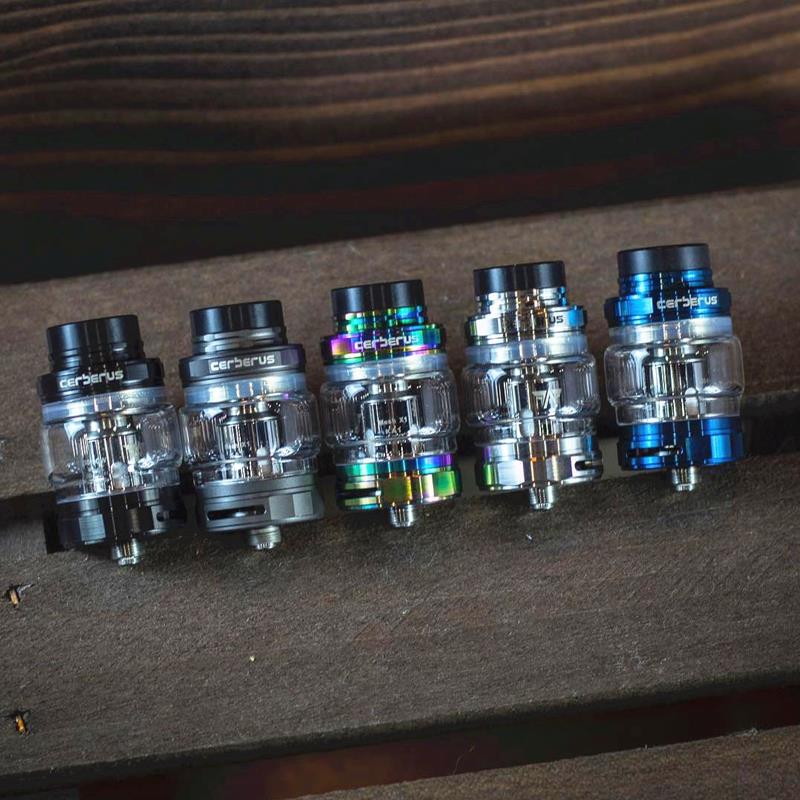 Geekvape Cerberus Tank features & specifications:
Size: 27 x 46.8mm
Capacity: 5.5ml(Extra 4ml regular glass tube included)
Coil Type: Super Mesh X1 Coil 0.2ohm KA1(best at 60-80W)
Thread: 510 thread
Color: Black/Gunmetal/Blue/Rainbow
---
Top 2. Geekvape Z Max Tank
It's the first time that Geekvape Z Max Tank appears in this top list.
Geekvape Z Max Tank continues Z traditions, incorporating high-dynamic Top-to-side Airflow System with industry-leading Z-level leakproof design. Z Max Tank maintains 810 drip tip and 4ml bubble glass tube(2ml spare tube included) with top filling design. With the flavor turbo Geekvape M Series Coil, this Z engine can create massive clouds boundlessly, making cloud-chasing max and relax.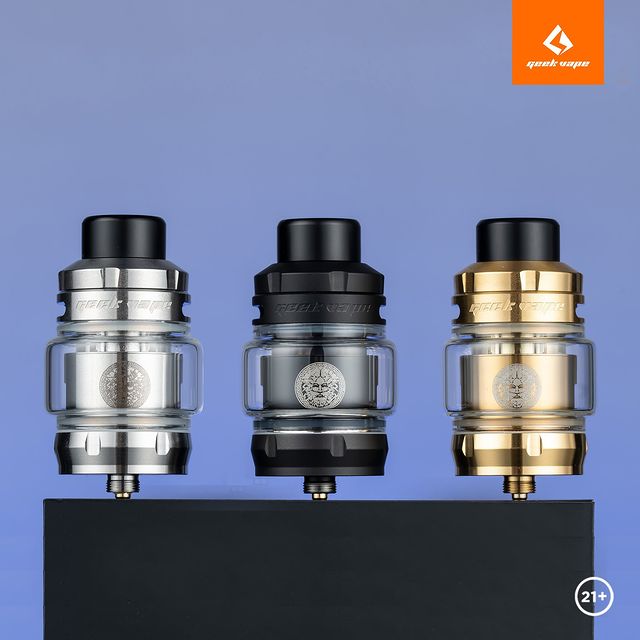 Geekvape Z Max Tank features & specifications:
Size: 32* 55.85mm
Capacity: 4ml/2ml
Resistance: 0.14ohm M Coil (pre-installed, 60-80W)
0.2ohm M Coil(70-85W)
Drip tip: 810 drip tip
Thread: 510
---
Top 1. Geekvape Z Sub Ohm Tank
Zeus Sub Ohm Tank was ranked in top 1 in our last update, and it keeps its top position.
We are proud to present the long awaited leak-proof Sub-Ohm tank, the Geekvape Zeus Sub-Ohm Tank retains the structural design concept of the original Zeus series with an upgraded quick change prebuilt coil system. Utilizing the latest technology of GV Mesh coil system to optimize flavor and vapor production. The Zeus Sub-Ohm Tank is easily an unbeatable tank to date.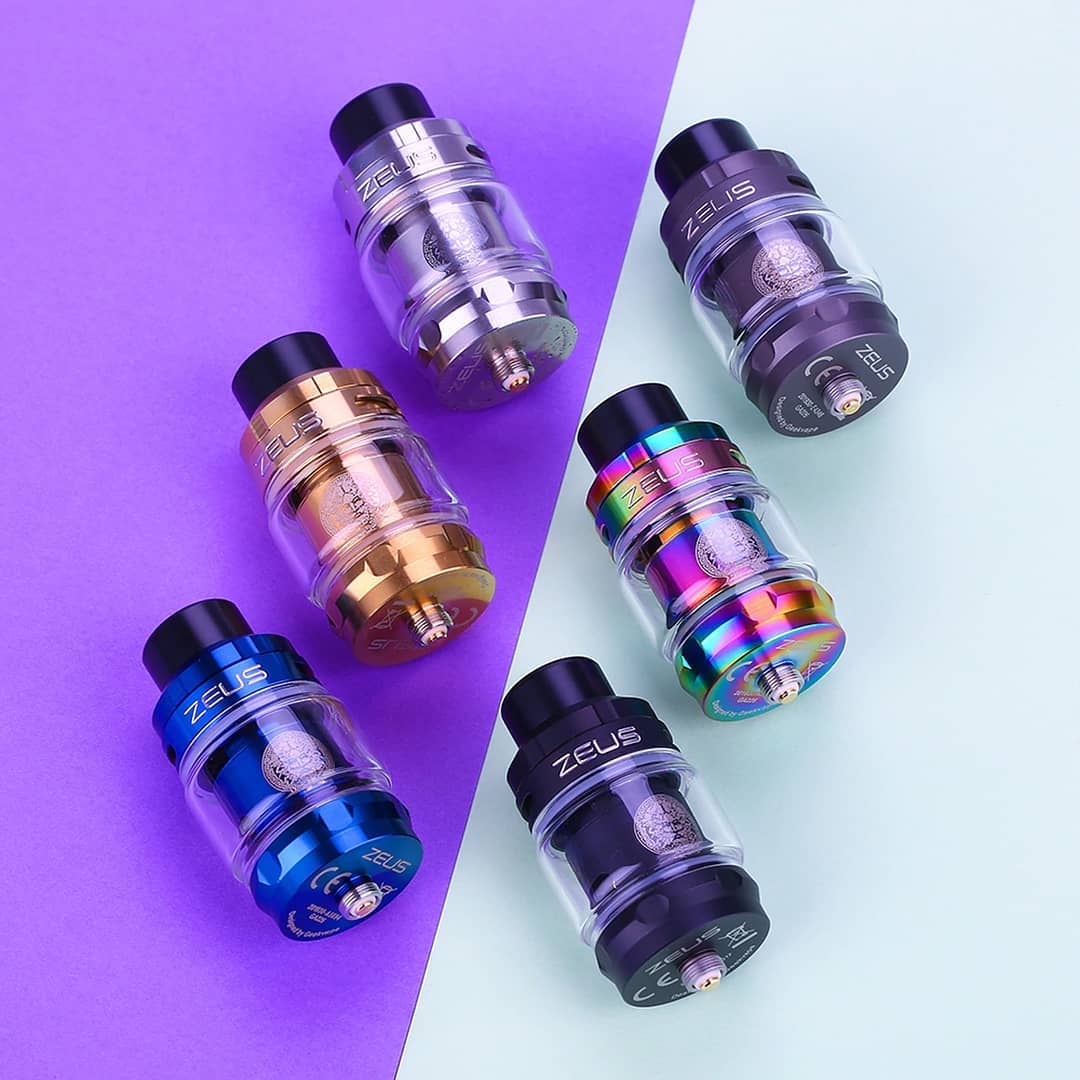 Geekvape Zeus features & specifications:
Size: 26 * 42.5mm (Not including Drip tip)
Capacity: 5ml (Spare glass tube 3.5ml)
Filling method: Top fill
Drip Tip: 810 Drip tip
---
Coupon Code
That's all our top 5 best sub ohm tanks 2023. The list will be updated every 3 months based on our actual sales quantity. Get 10% OFF for all of our best best sub ohm tanks with coupon code: bestvapes.
Other Best Vapes 2023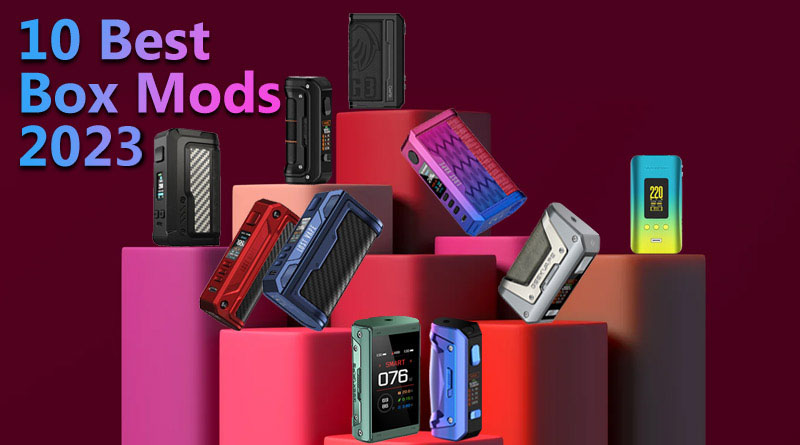 Are there any other best sub ohm tanks we missed in the top 5 list? Share your idea in comments below.