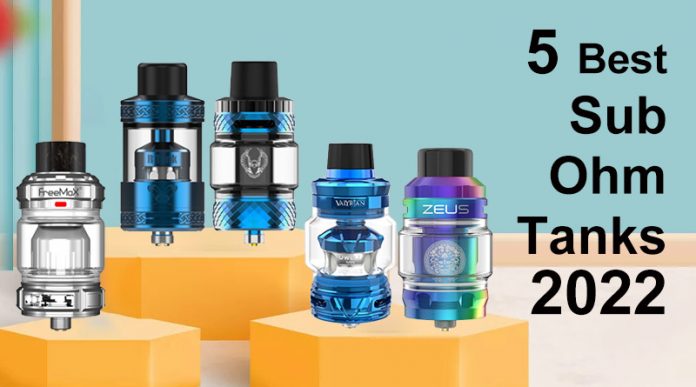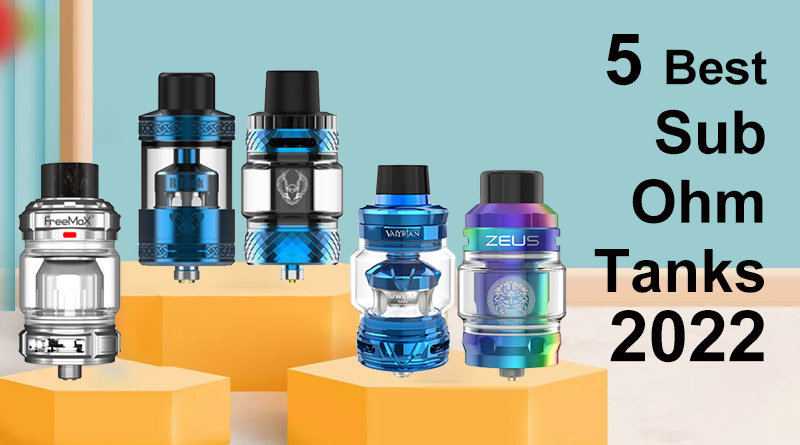 Updated on 1st Jun, 2022 based on our actual sales data in 2022(1st Jan to 31st May)
Sub-Ohm vaping refers to using an e-cigarette containing a coil with a resistance less than 1.0 Ohm. Whether you are beginners switch from vaping or an experienced vapors keen on clouds chasing, sub ohm tanks would be your best choice. Because of the simple usage, sub ohm tanks are usually the most popular tank for most beginners. Because of the great flavor and cloud production, most experienced vapors love them, too. But there are so many different sub ohm tanks out there, how do you choose the right one? Then knowing the best sub ohm tanks is very necessary. Don't know anything about it? No worry, check with Healthcabin, we can help you narrow your search. Based on our actual sales quantity in 2022, here we list the 5 best sub ohm tanks 2022 for your reference. This data will be changed every month.
Brand overview, the 5 best sub ohm tanks come from below 5 brands: GEEKVAPE, Horizon, UWELL, FREEMAX & HELLVAPE.
Please check our top 5 best sub ohm tanks 2022, discount coupon code is available at the end of the post.
Top 5. Freemax M Pro 2 / Maxus Pro Tank
Freemax M Pro 2 / Maxus Pro Tank was ranked in top 10 in our last update, now it climbed to the 5th place.
As the updated successor of the reputable M Pro tank, M Pro 2 is still side-to-open top fill design. Resin Edition is added with 3 steel balls to increase the fiction when slide to open the top cap. Metal Edition is equipped with Child Resistant Design which qualified the CRC certification in Canada. Coil tech is updated to FM COILTECH4.0 with military grade SS904L mesh material and tea fiber cotton formula for more stable vaping experience and refreshing flavors.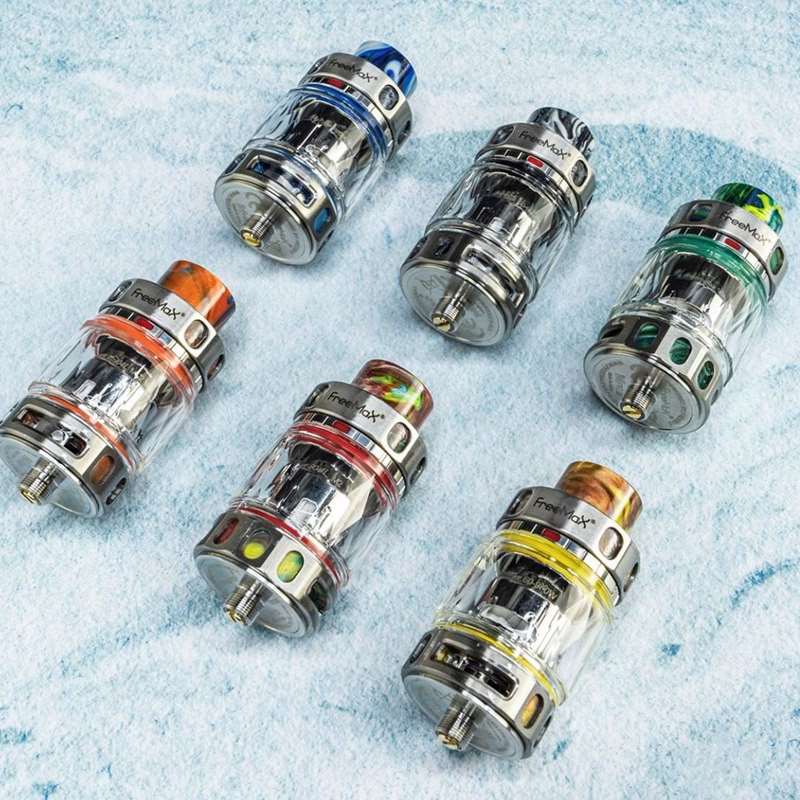 Freemax M Pro 2 / Maxus Pro Tank features & specifications:
Size: L59.85*D25mm (Resin Edition) L59.35*D28.2mm (Metal Edition)
Capacity: 5ml/2ml (TPD)
Working Wattage: 40-110W
Material: SS904L/Tea Fiber Cotton/SS/Resin
Thread: 510
Drip Tip: 810
---
Top 4. Hellvape Dead Rabbit R Tank
It's the first time that Hellvape Dead Rabbit R Tank appears in this top list.
Hellvape Dead Rabbit R Tank boasts a 5ml vape juice capacity and modifies the structure of its bottom airflow system and a condensed chamber aimed at a more delicate flavor. A 0.2ohm resistant value is recommended to the power range of 50 to 60W. One pack of R coil contains 10 stock coils, allowing you to rebuild your coil 10 times. Compared to the regular coil, it can save 75% cost and enjoy the fun of rebuildable mesh coil with the lowest cost, it also adds a 510 drip tip that conforms to human mechanics, what's more, it utilizes a strong PCTG plastic material to ensure a superior level of durability.The complete bottom airflow and extremely condensed chamber bring you new level vaping experience, extremely superior flavor. Classic celtic knots design for tight and comfortable grip.Bayonet design for easy opening.
Hellvape Dead Rabbit R Tank features & specifications:
Diameter: 25.5mm
Capacity: 5ml/6.5ml
Filling Type: Top filling
Coil: 0.2ohm Meshed Fe-Cr Coil
Recommended Power: 50-60W (0.2ohm)
Drip Tip: 510
---
Top 3. Uwell Valyrian 3 Tank
It's the first time that Uwell Valyrian 3 Tank appears in this top list.
VALYRIAN III Tank provides two coils, 0.32ohm and 0.14ohm. It is also compatible with VALYRIAN II's 0.15ohm and 0.16ohm coils. Great for people who like a ton of airflow. The updated UWELL PRO-FOCS Flavor Testing Technology provides vapers with the ultimate vaping experience. It completely restores the e-liquid flavor. It's a flavor beast. Uwell's patented self-cleaning technology mitigates e-liquid leakage significantly. No need to clean your tank every day. Flip-open cap design makes refilling easy. To vapers, it's very convenient.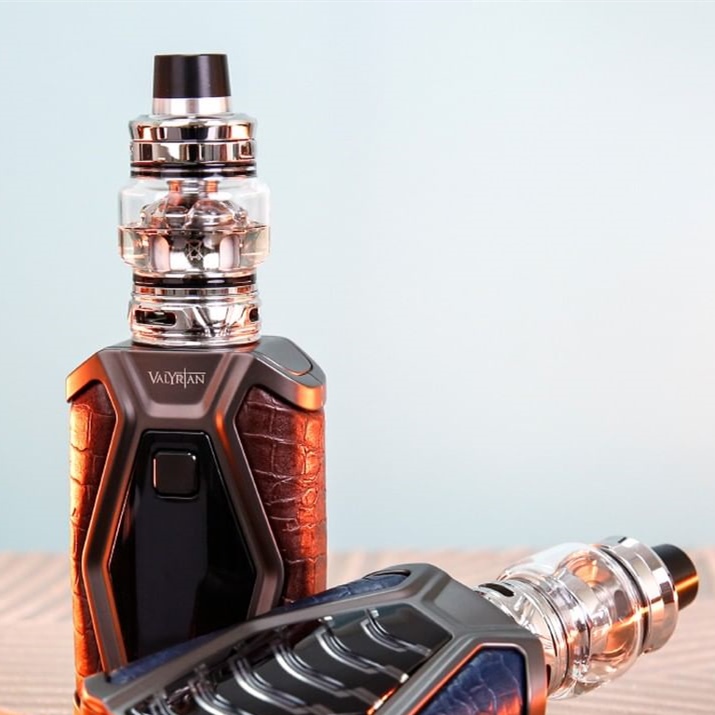 Uwell Valyrian 3 Tank features & specifications:
Thread: 510
Tank Capacity: 6ml
Size: 30 mm * H60.65 mm
Material: Stainless steel & Pyrex glass
---
Top 2. HorizonTech Sakerz Tank
HorizonTech Sakerz Tank was ranked in top 6 in our last update, now it climbed to the 2nd place.
Horizon Sakerz Tank is lastest sub ohm tank from the HorizonTech,Sakerz Tank combines all the advantages of Falcon 2 and Falcon King and improves them,measures in at 29.5mm in diameter and can hold up to 5ml e-juice capacity to meet your vaping needs. It is made of pyrex glass and stainless steel that make your device durable. The tank features prebuilt mesh coils, a leak resistant adjustable top airflow design, top-to-bottom airflow, and utilizes latest Mesh coil heads and resin drip tip ,which makes the flavor denser and the vapor smoother. The Sakerz mesh coils feature a threadless quick slide coil head design to quickly replace coils by simply pulling out the coil without losing any E-Liquid. Enjoy the great vaping experience of Sakerz Tank.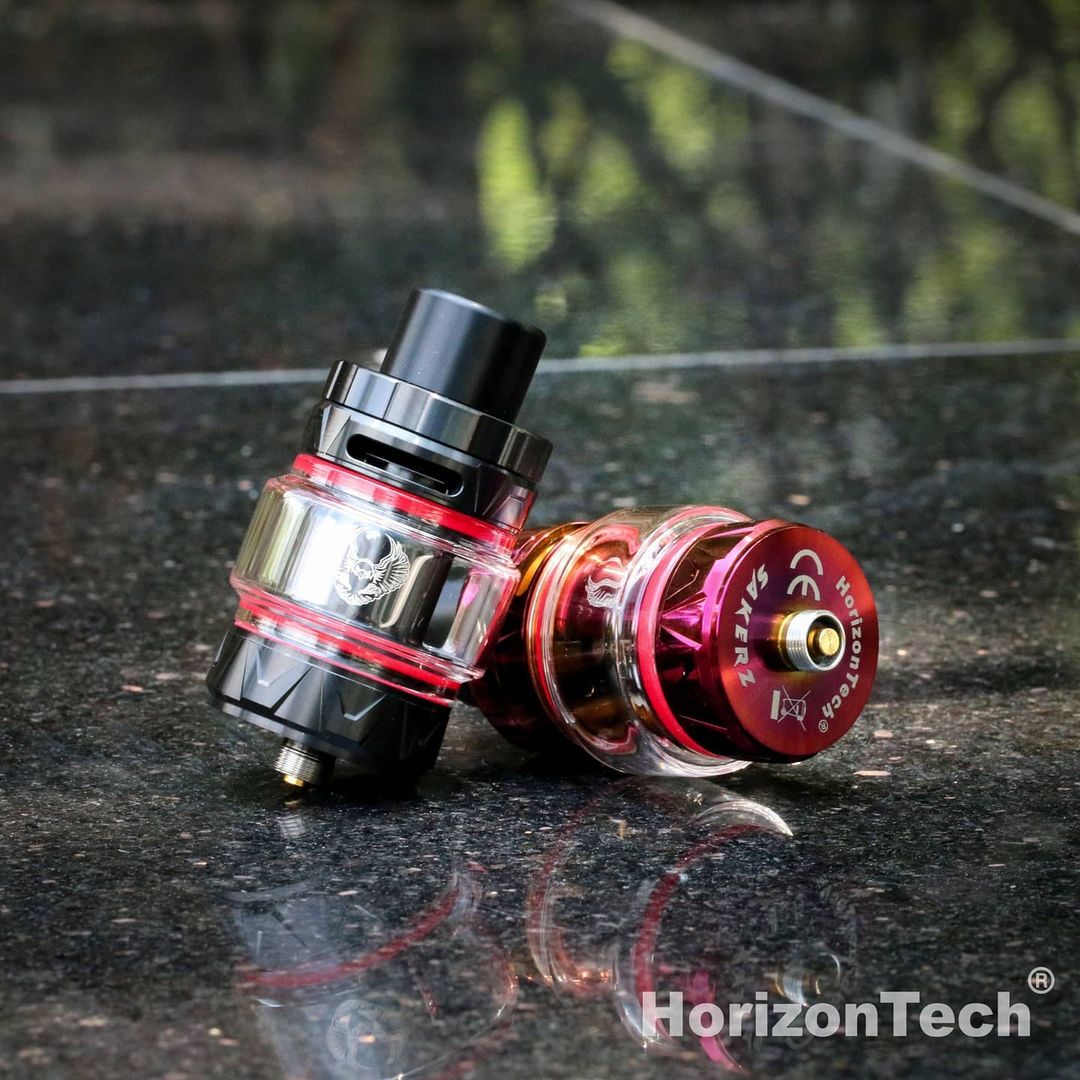 HorizonTech Sakerz Tank features & specifications:
Size:29.5*56mm
Capacity: 5ml (bubble glass), 3.5ml(straight glass)
Pair with two coils: 2in mesh 0.17ohm, 70W
0.16ohm mesh 0.16ohm, 70W
Color options: Carbon Black, Blue, SS, Purplish Red, Gun Metal, Rainbow
---
Top 1. Geekvape Z Sub Ohm Tank
Zeus Sub Ohm Tank was ranked in top 1 in our last update, and it keeps its top position.
We are proud to present the long awaited leak-proof Sub-Ohm tank, the Geekvape Zeus Sub-Ohm Tank retains the structural design concept of the original Zeus series with an upgraded quick change prebuilt coil system. Utilizing the latest technology of GV Mesh coil system to optimize flavor and vapor production. The Zeus Sub-Ohm Tank is easily an unbeatable tank to date.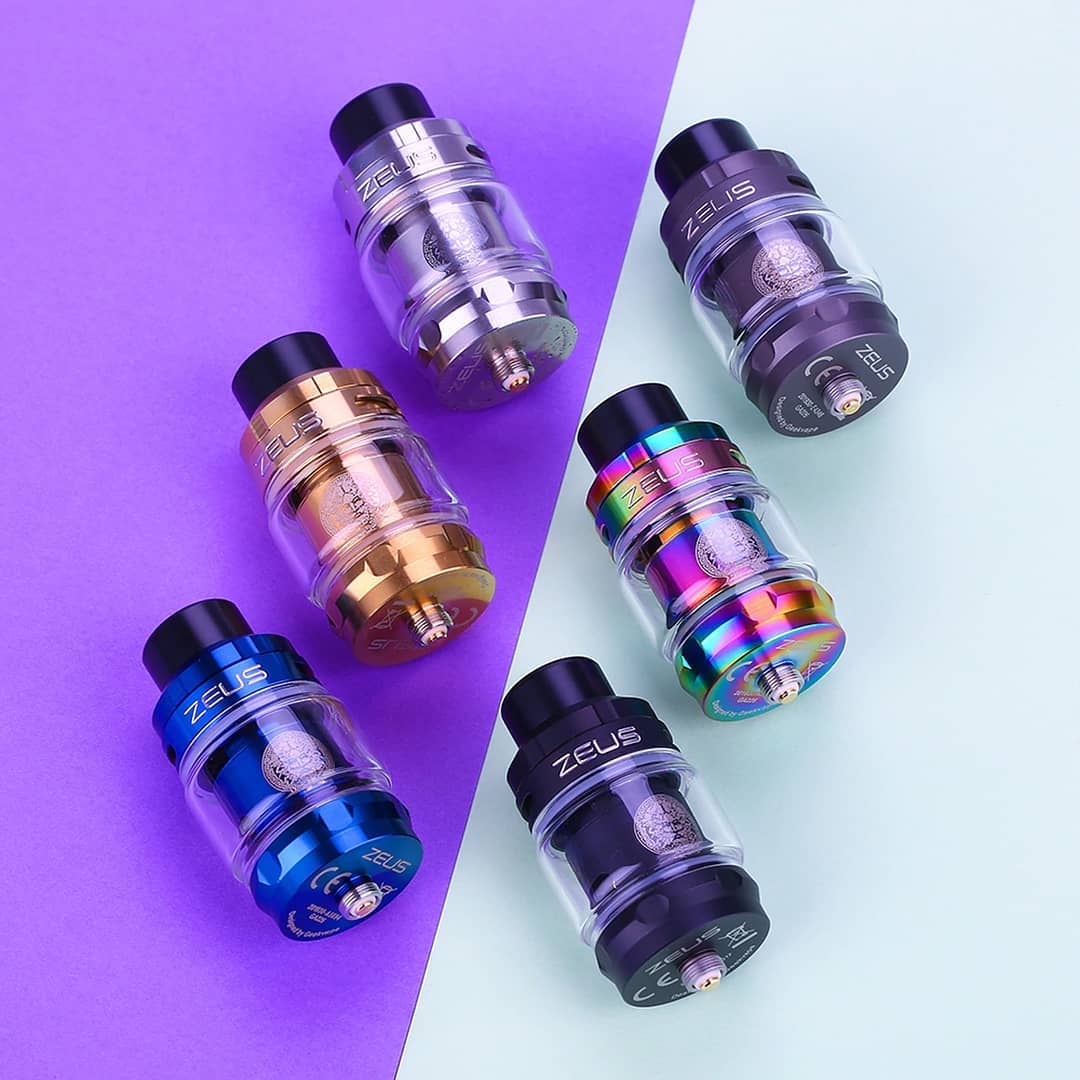 Geekvape Zeus features & specifications:
Size: 26 * 42.5mm (Not including Drip tip)
Capacity: 5ml (Spare glass tube 3.5ml)
Filling method: Top fill
Drip Tip: 810 Drip tip
---
Coupon Code
That's all our top 5 best sub ohm tanks 2022. The list will be updated every month based on our actual sales quantity. Get 10% OFF for all of our best vape pen starter kits with coupon code: bestvapes.
Other Best Vapes 2022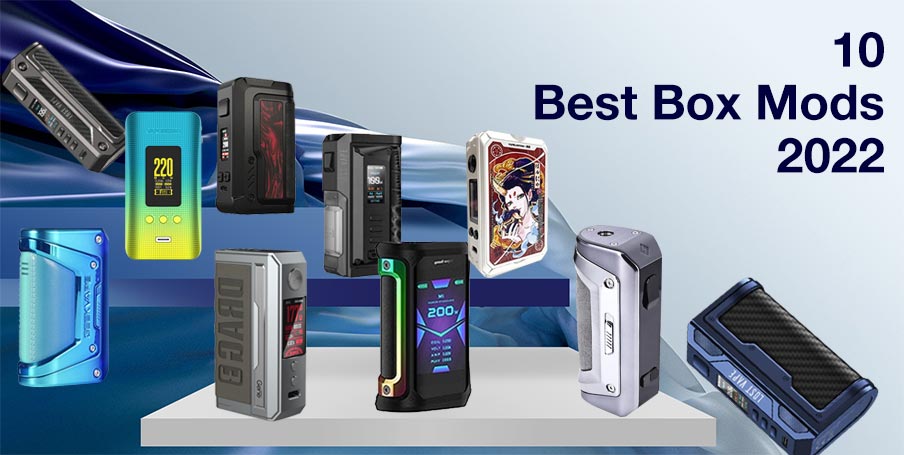 Are there any other best sub ohm tanks we missed in the top 5 list? Share your idea in comments below.