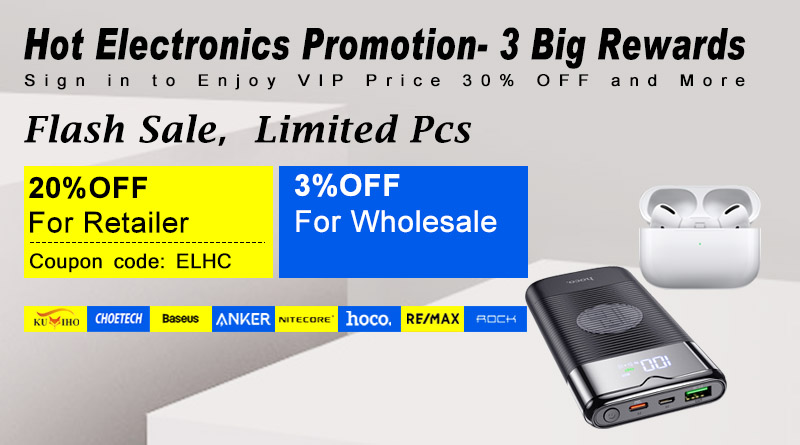 Dear customers,
Healhcabin has obtained the Depth Partner Support cooperation with famous Electronic product industry giant brands. Their brands are ANKER, Baseus, HOCO, Choetech, REMAX, Kumiho, Rock and NITECORE that healthcabin has already become the official distributor of these brands. Healthcabin prepares  all the Electronics Products 20% OFF for Retailer ,USE Coupon Code:ELHC.  wholesale can enjoying 3% OFF Brands Deal (HOCO, Choetech, Kumiho) . The valid time is from 22 July to 2 Aug.
Categories include:
1. Cell Phone Accessories(USB Cable ,Headset,Wireless Earphone,Powerbank ect. )
2. Car Electronics & Accessories (Car Charger,Phone Holder,Car Perfume,ect)
Enter the Event page : Electronics Sale Page >>
Spread the love!
HealthCabin Team