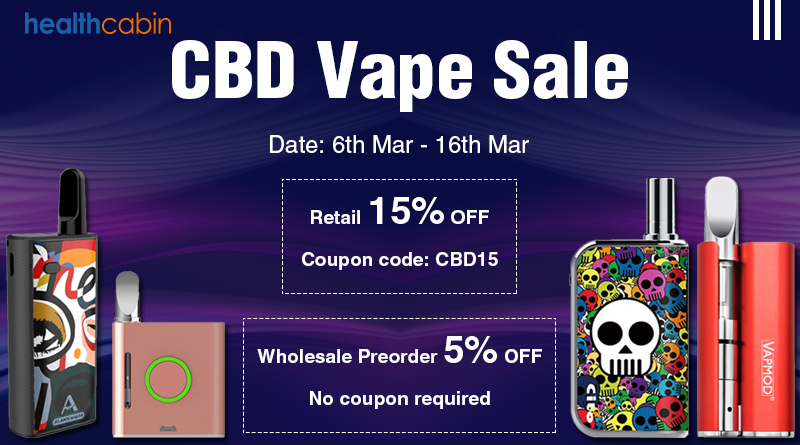 Dear Customer,
We are offering a CBD Sale this month, retail 15% OFF, wholesale preorder 5% OFF.
Expired on 16th March.
Retail coupon code: CBD15, all CBD products can be used.
Wholesale no coupon required, pls contact our salemen when place order.
Preorder Available Products list:
Feel free to contact us with any questions, thanks.
Cheers,
HealthCabin