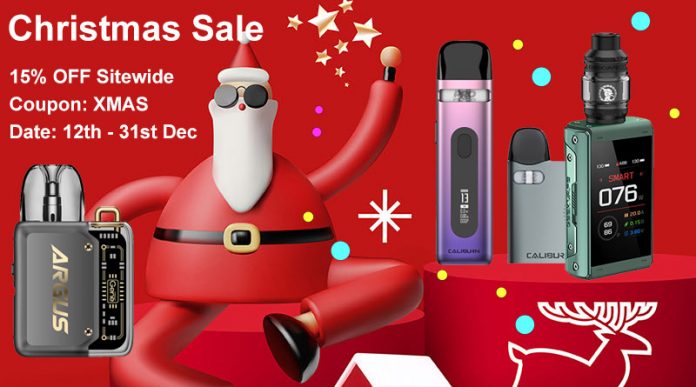 Dear Customers,
We always get a lot of fun from exchanging gifts on Christmas. It is the time for you to prepare Christmas gifts. So Healthcabin is here to bring our Christmas Sale 2022 for you to save more on your gifts, with 4 vape deals in total. Take the chance while offer lasts!
A. 15% OFF Sitewide
We've created a 15% OFF discount coupon code, which is available for your whole order. Let's check it out!
Coupon info:
Coupon code: XMAS
Date: 12th – 31st Dec, 2022(-0600 GMT)
Retail Only
Flash Sale products excluded
B. Giveaway – Free New Vapes
We are now giving away Lost Vape new-released devices with 5 winners in total, ends on 12th Dec. If you don't want to buy right now, why not try your luck and win free vapes? Click here to join and win!
Prizes:
*One of the colors will be shipped out randomly if you are lucky to win!
C. Buy 1 Get 2/Buy 2 Get 1
Further more, the buy 1 get 2/buy 2 get 1 promotion is available for selected products at the same time. Check the selected products here. The good new is, you can also overlap coupon: XMAS to get them. Come on!
*Limited offer, first come first served!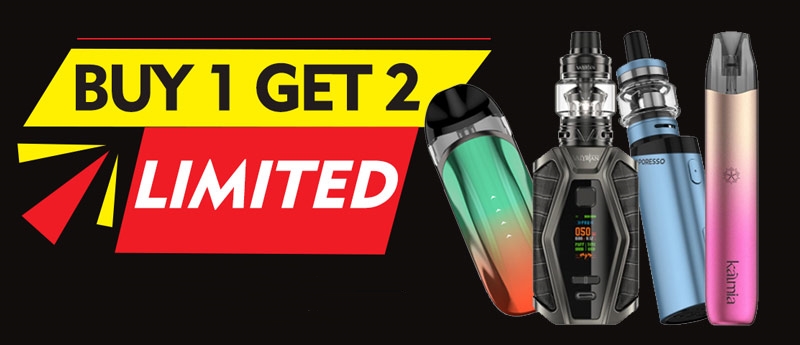 D. Vape Deal Links
Here are some other useful links where you can find our best deals: