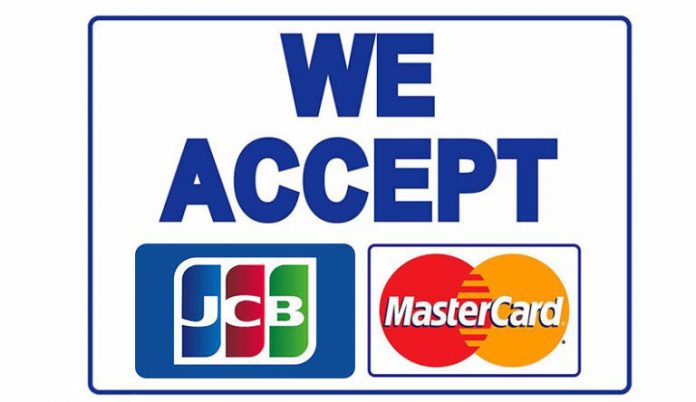 Credit card payment has been our regular payment option for a while, there are some frequent errors may happen when you pay. Here we list them out with detailed info:
1. Which credit cards do you accept?
Right now we accept Master Card and JCB. For other credit cards, like VISA, American Express, are not accepted at present.
2. I have paid, but the order is still pending.
There are few orders get this problem, sometimes the bank needs more time to handle this transaction. You can submit a ticket here to ask us to check the payment status.
3. I paid more than my order total amount.
For most banks, you just need to pay the order amount listed in our website. There are some other banks will charge some transaction fee, always no more than 3% of the total amount. If you paid more, please contact your bank to learn more.
4. Payment refund
If need to make a refund, there is a transaction fee will not be refunded: 6% of the total amount + 1.2USD. For example, the order is 100USD, you will get: 100-(100*6%+1.2)=92.8USD.
5. Why I cannot choose Credit Card payment?
There are 2 conditions that cannot be paid with credit card:
A. Your order amount is over 730USD
B. You have changed the currency to other others, such as AUD, JPY. The credit card payment is available for USD orders only. But you can pay the order with your local currency.
6. Payment failed errors
The card type is not supported – You may change a JCB or Master Card to pay the order.
Insufficient funds/over credit limit – The funds in your card is not enough to pay this order, you may increase your funds at first.
CardNo format is incorrect – The card info you input is wrong, please check the card number, expire month/year and CVV number.
Please don't submit payments repeatedly – The system will not allow you to submit 2 payments in 60 seconds.
Do not honor – The transaction was refused by your credit card bank, please contact your bank to solve the problem.
High risk transaction – The transaction was identified as a high risk transaction and the bank refused it.
If there are any other problems, please feel free to contact us.