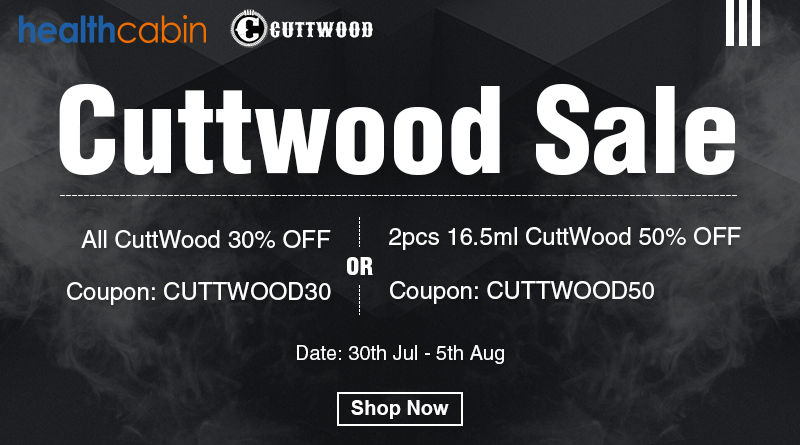 Cuttwood is a premium ejuice brand based in Orange County California, USA. Priding on quality made products, through extensive research, development, innovation and rigorous testing, Cuttwood has established itself as the "Sauce Boss". Hand-crafted and bottled with the best quality ingredients and best flavors in the world.
There are 2 offerings at HealthCabin now:
1. Get 30% OFF for all Cuttwood products with coupon code: CUTTWOOD30
2. If you did not vape Cuttwood ejuice before, you can get 50% OFF of 2 bottles of 16.5ml Cuttwood ejuice with coupon code: CUTTWOOD50
Check all Cuttwood eJuice here.