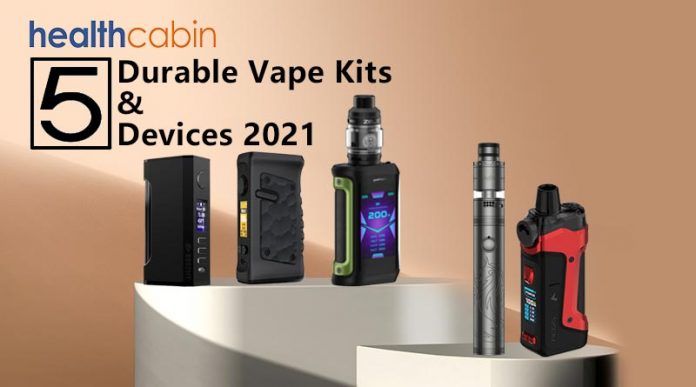 Updated on 1st Jan, 2021 based on our actual sales data in 2020 (1st Jan to 30th Dec)
Are you seeking for a product combine good-quality and well performance at same time? You're in the right place. We are going to introduce you 5 durable vape kits and devices 2021.
Brand overview: the 5 Durable Vape Kits & Devices 2021 involves all following mainstream brands: Geek Vape, ZQ, Vandy Vape and Vapefly. We also offer a 10% off discount coupon code at the end of the post.
Top 5. Vapefly Siegfried
It's the first time that Vapefly Siegfried appears in this list.
The Vapefly Siegfried Battery has all-metal construction with amazing craftsmanship. The pen-style device works with single 21700 and 20700 battery. The Vapefly Siegfried can be compatible with 18650 cell with an included adapter. The Vapefly Siegfried Kit features 3S chipset for stable performance with various battery protections. The Vapefly Siegfried Battery has 3-color LED light to show battery life. The Vapefly Siegfried RTA comes with postless deck for both meshed coil building and single normal pre-filled coil. The Vapefly Siegfried Mesh RTA has wide 810 drip tip for massive clouds with fabulous flavor. The meshed coil frees your hands with easy-to-wick cotton. Side airflow brings ample air inlet to the coils too. The top filling with 7ml big capacity provides spacious liquid storage for a long-lasting vape.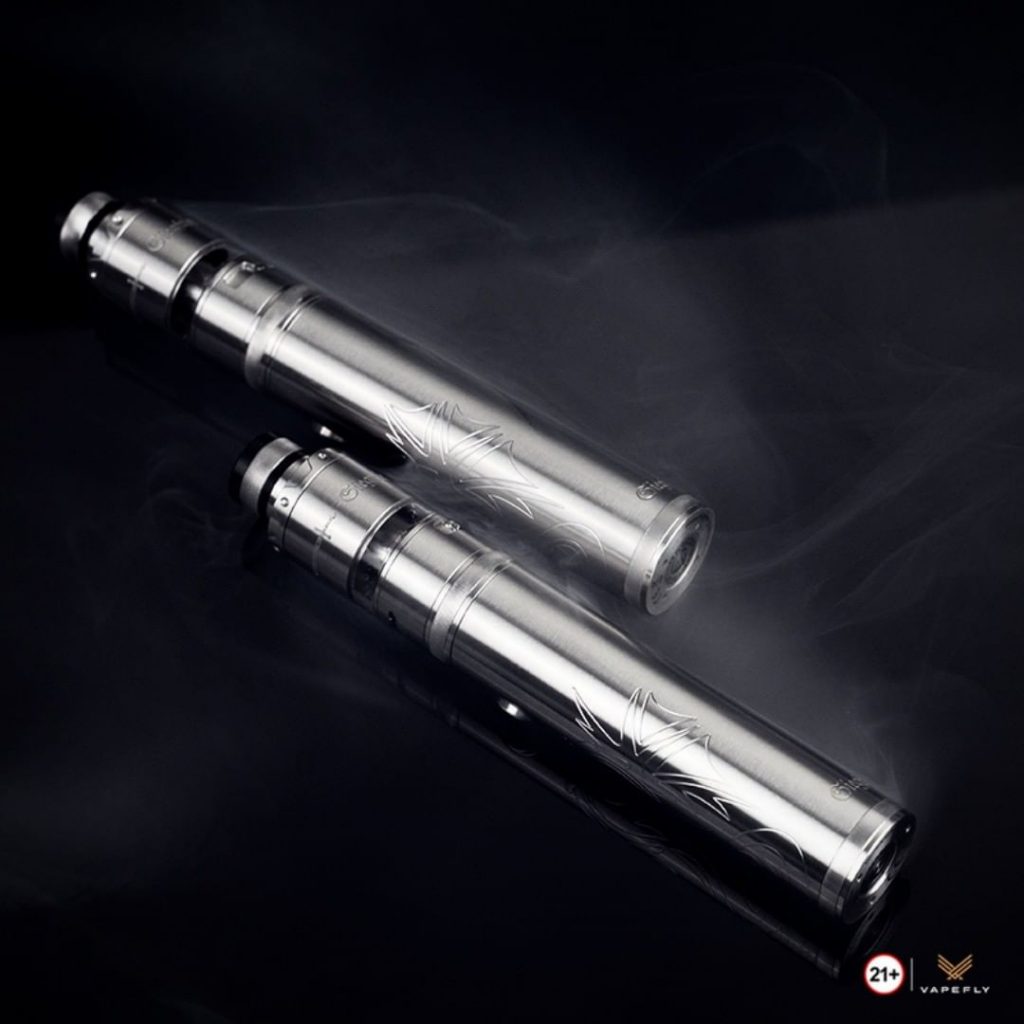 Vapefly Siegfried Features:
Kit height: 163.0mm
Tube height: 99.2mm
Tank height: 69.0mm
Diameter: 25.2mm
Drip tip: 810
Material: SS
Capacity: 7ml
Battery type: 1 * 21700/18650/20700 (Not included)
Output mod: Bypass
Top 4. Geekvape Aegis Boost Pro
It's the first time that Geekvape Aegis Boost Pro appears in this list.
An ultimate Quadra Vaping System boosts up vaping experience to pro, with a new desigh embodied both in and out-an upgraded Gen 2 three-inlet Airflow Control & a refreshing brand-new Ul. Compact in a texture-decorative tri-proof body with a universal USB-C port, for the first time, four vaping experiences can be switched on in hands at ease. Let us be honest – all you want in full is Geekvape Aegis Boost Pro.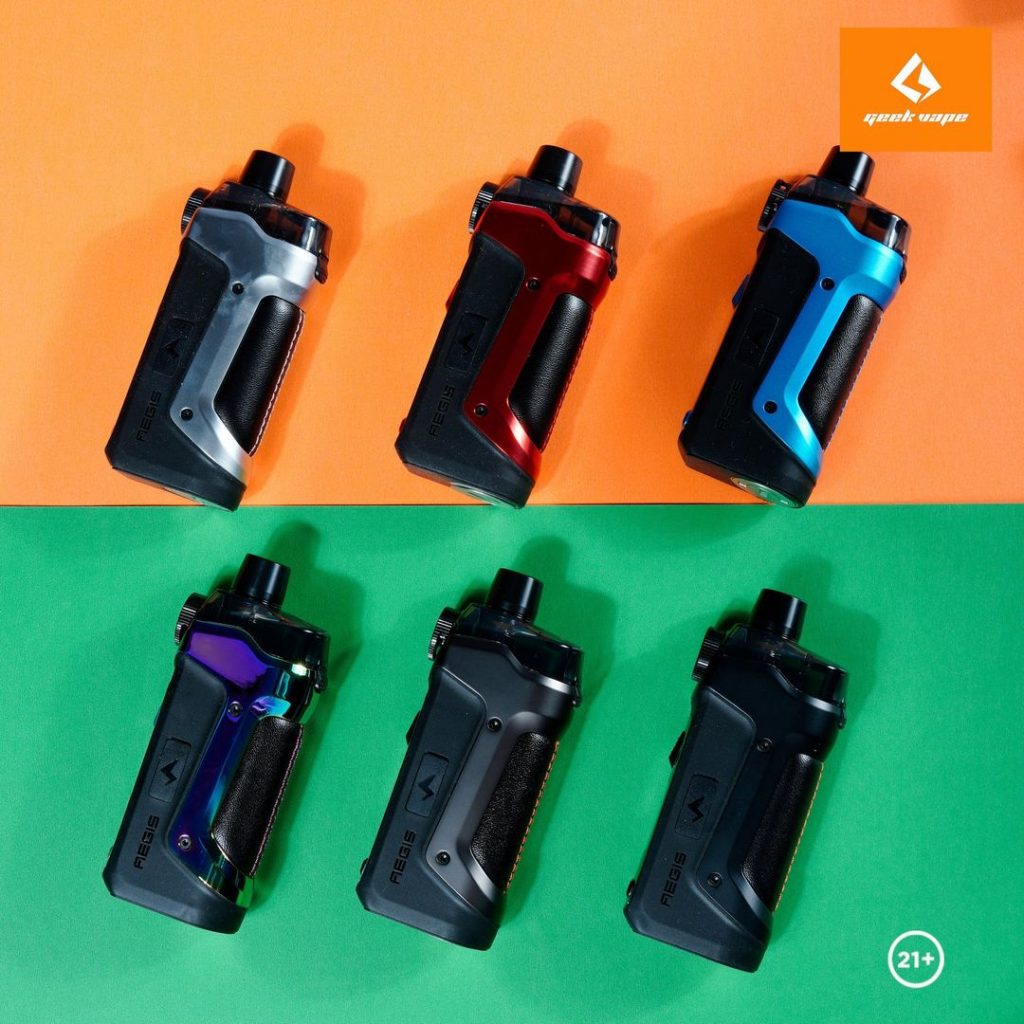 Geekvape Aegis Boost Pro Features:
Output Power: 5-100W
Input Voltage: 3.2-4.25V
Output Voltage: 0.1-6.5V(Max7.V)
Minimum Voltage: 3.3V+-0.1V
Resistance Range: 0.1ohm-3.0ohm
Longest Output/Vaping Time: 10s
Temperature Control: 200F-600F
Battery Specification: 18650 (Single Battery)
Charger Voltage: USB-C 5V/2A
Display Screen: 0.96-inch (TFT Color Screen)
E-juice Capacity: 6ml
Dimension: 50.15*28.6*113.04mm
Shell Materia: Plastic+Silicone+Leather+Zine Alloy
Top 3. Vandy Vape Jackaroo Dual Box Mod
It's the first time that Vandy Vape Jackaroo Dual Box Mod appears in this list.
Vandy Vape Jackaroo Dual 18650 Mod is a multi-functional box mod, durable, waterproof, and shockproof quality, and supports automatic positioning function. Jackaroo Dual 18650 Mod is based on black silica gel, which IP67 Waterproof and prevents mechanical damage. The body adopts an ergonomic handle design for comfortable holding. With a corrugated back wall. The surface of the device with G10 & Resin decorative panel fixed with screws, which can be replaced. The control surface is equipped with the traditional configuration-circular ignition button, display, and "+/-" button. Jackaroo Dual 18650 Mod uses two 18650 batteries for power supply. The battery is installed by opening the hinged battery cover with a sliding button at the bottom.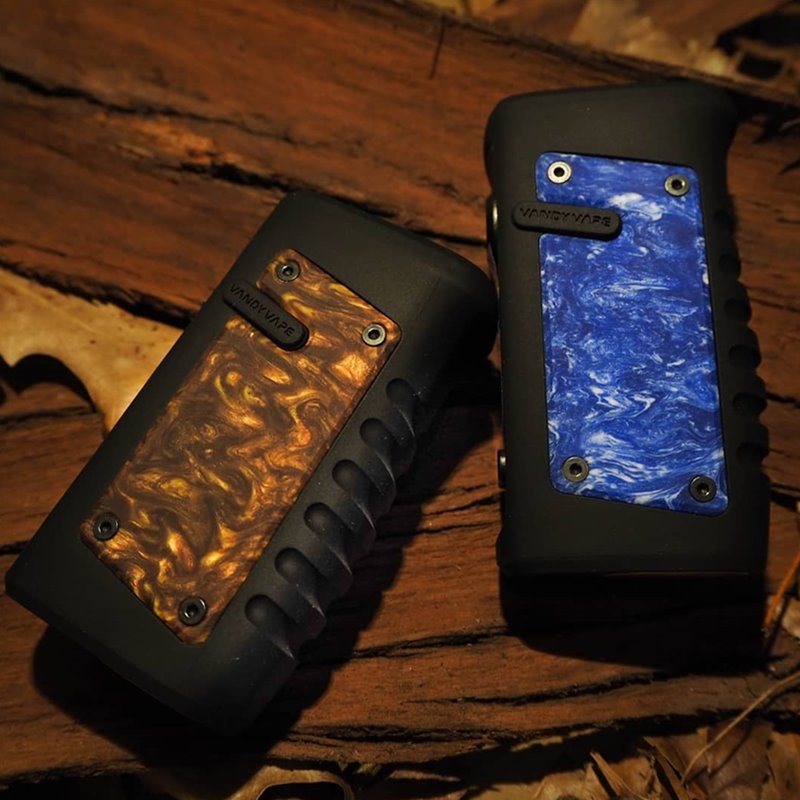 Vandy Vape Jackaroo Dual Box Mod Features:
Size: 90.5mm(Length)*29.7(Diameter)*56.8mm(Width)
Battery: Dual 18650 Battery (Not Included)
Chipset: Vandy Chip
Modes: Power/Bypass/Voltage/TC-Ni Mode/TC-SS/TC-Ti Mode
Power range: 5-188W
Working voltage: 6.4-8.4V
Working current: <50A
Output voltage: 0.5-8.0V
Coil resistance range: 0.05-3ohm
Charging port: Micro USB
Protections:Short Circuit/Open Circuit/Over-heating/Overcurrent protection/10 Seconds Cut-off/Low-Battery Warning
Top 2. ZQ Essent DNA75C Box Mod
It's the first time that ZQ Essent DNA75C Box Mod appears in this list.
The ZQ ESSENT is a collaboration created by ZQ,changing single 21700 device utilizes the intuitive Evolv DNA75C Chip to bring you better vape experience.Compatible with 21700/18650 Battery, with customizable interface,75w max output,and Replay Mode. The body is made by premium Aluminum Alloy,also with ergonomic shape to give you a comfort hand feel which with DLC process for better experience.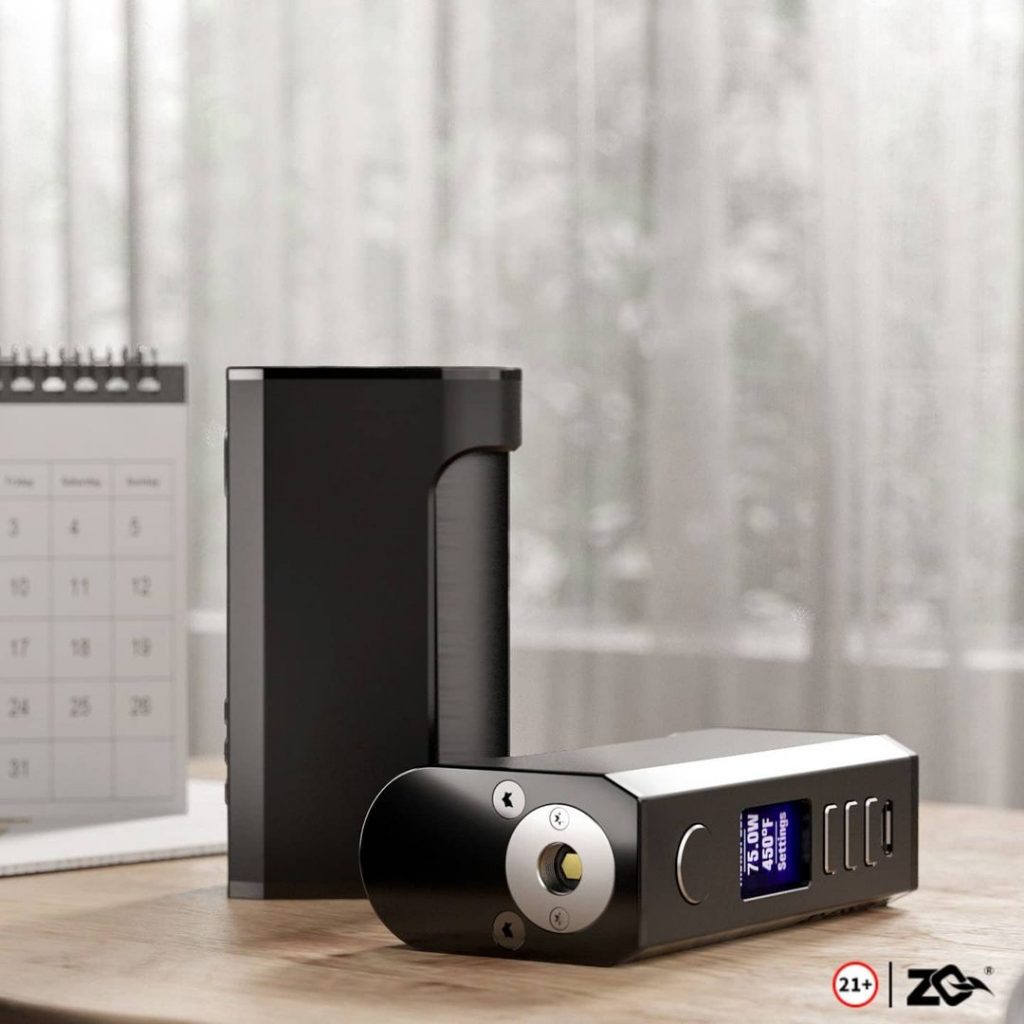 ZQ Essent DNA75C Box Mod Features:
Dimension: 85*27*47.5mm
Material:Aluminum Alloy Body (with DLC)
Output Power:1W-75W
Tank Compatibility: Max 24mm
Connector: 510 Atomizer Connector
Battery: Single 21700(Not included)
Temperature Control Range: 200F-600 F/93C–316C
Display: 0.9inch Full Color TFT
Charging: 5V/1A
Top 1. Geekvape Aegis X
Geekvape Aegis X was ranked in top 1 in our last update, now it keeps the same place.
Geekvape Aegis X Kit comes with a 2.4-inch OLED screen, it also has IP67 waterproof/shockproof/dustproof function, and an innovative battery balancing charging with battery protection. and user experience, Aegis X is the most advanced dual battery device to date. Powered with the new AS 2.0 chipset that is twice more powerful and accurate. the Geekvape Zeus Sub-Ohm Tank retains the structural design concept of the original Zeus series with an upgraded quick change prebuilt coil system. Utilizing the latest technology of GV Mesh coil system to optimize flavor and vapor production.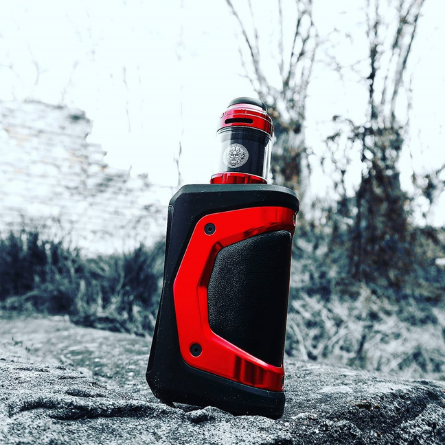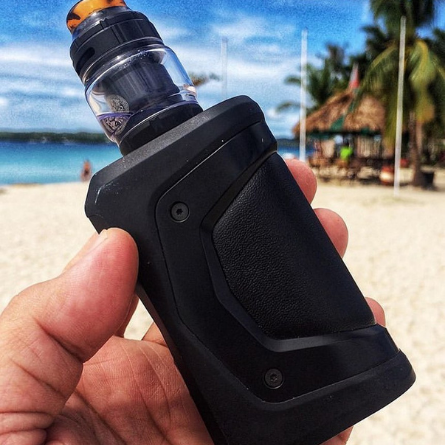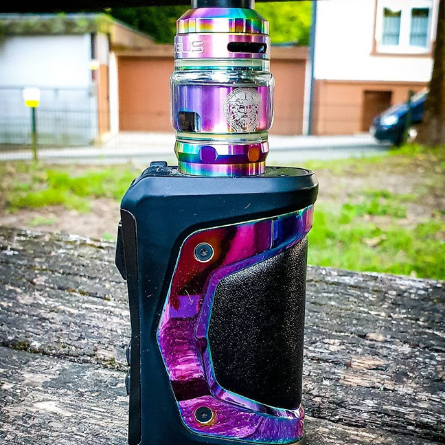 Coupon Code:
That's all of the 5 Durable Vape Kits & Devices 2021. Get 10% OFF for all of our 5 Durable Vape Kits & Devices 2021 with coupon code: bestvapes.
Other Best Vapes: