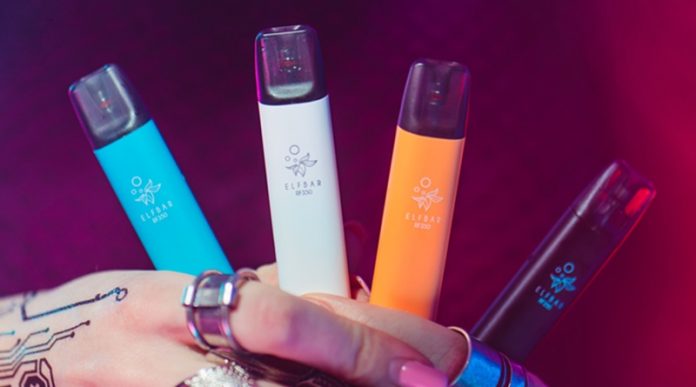 Roll up… roll up… Today for review was sent by sue from Healthcabin, we have the Elfbar RF350 pod kit. Let's start the Elf Bar RF350 Pod Review.
As always this review is my own thoughts and not associated with anyone from Healthcabin or POTV. Nor have I been paid for my thoughts.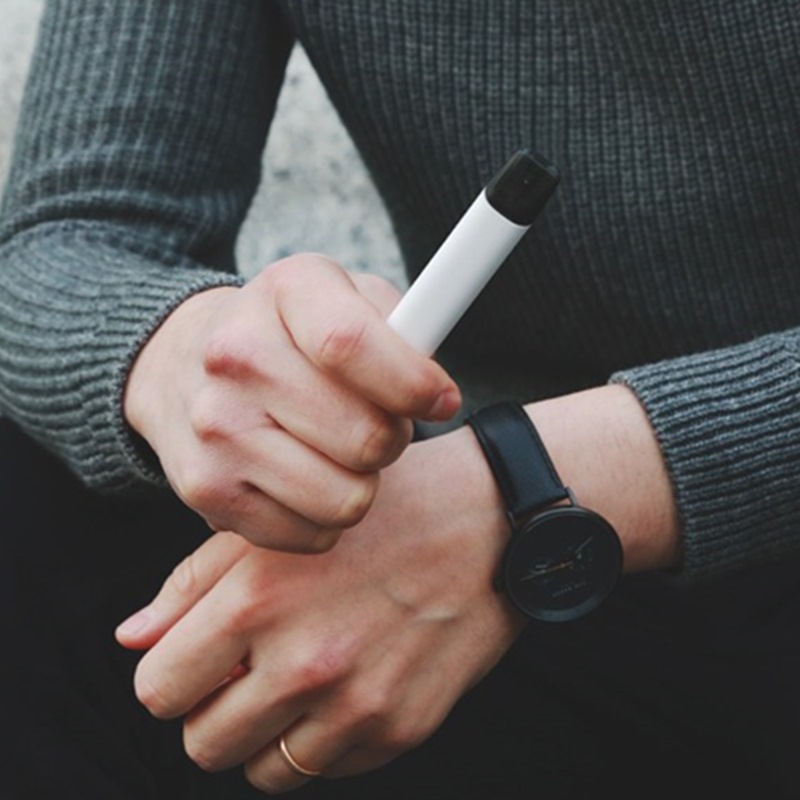 Abit about The Pod
"The Elf Bar RF350 Refillable Pod Starter Kit perfectly combines simplicity and portability to some extent. The meaning of Elf Bar RF350 to users is not only a piece of equipment, but a daily companion. The compact size makes the Elf Bar RF350 easy to carry, and the user can almost put it in the pocket easily and completely."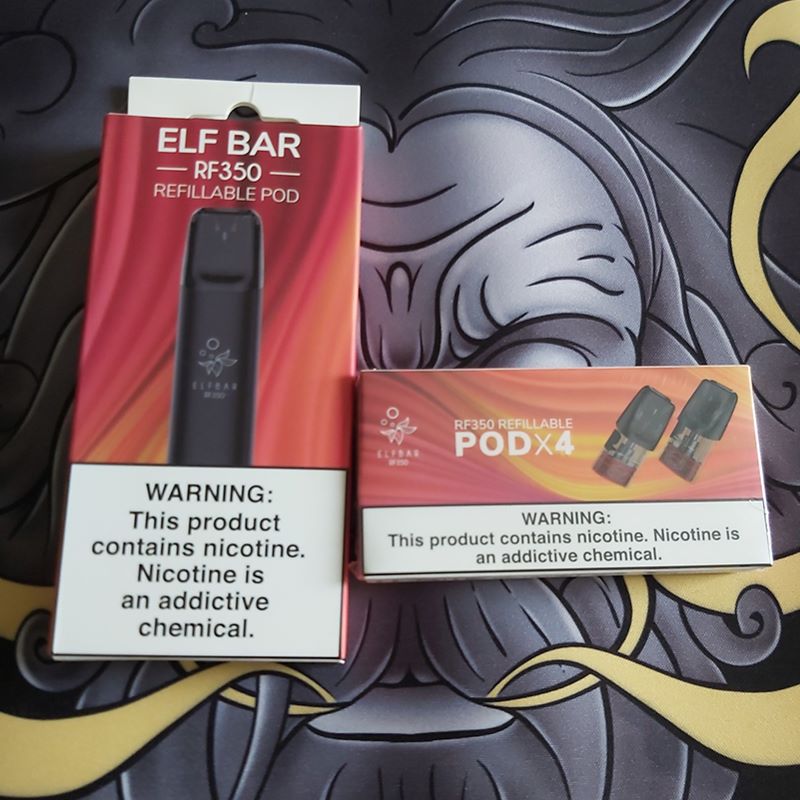 Healthcabin very kindly sent me a pack of 4 pods also. Which is brilliant because a massive let down for this product is the fact it's only provided with 1 pod! So if for some reason its defective or unusable when you received the product you cant use it.
1pc Elf bar RF350 Device
1pc Type-C Cable
1pc User Manual
1pc Warranty Card
Dimensions: 102.5mm*18.9mm*11.4mm
E-liquid Capacity: 1.6ml
Battery Capacity: 350mAh
Charging Voltage: 5V
Overcharge Current: >1A
Coil Resistance: 1.2ohm
Material: PC + ABS, PCTG
The Device
I received my elf bar in the black version but its available in 8 different colour options.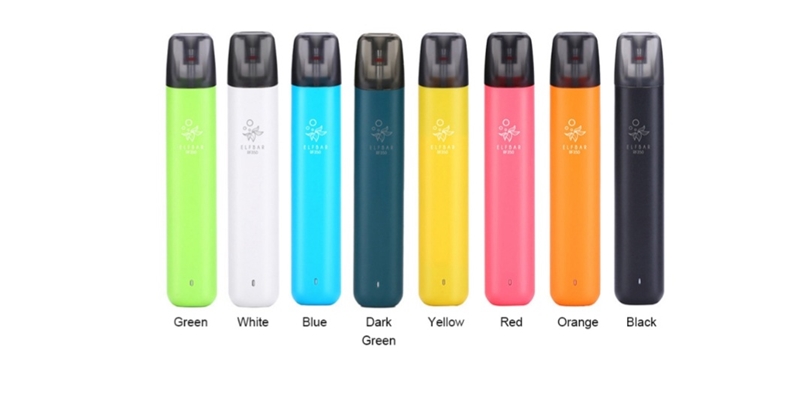 This little lightweight device houses a 350MaH internal battery, which in this day of pod kits just isnt enough it was lasting me a couple of hours at best using it as my main device. On the other hand it uses USB type C charging which with such a small battery charges very quickly within about 40 minutes. It's very pocket friendly being small and stealthily it's easy to hide away and use whenever needed. The rounded edges also makes it very comfortable to hold.
It has minimal branding on it and what is there doesnt look in your face or to much. Theres 2 airflow holes on either side of the device which are in line with the bottom of the pod. Which gives the perfect amount for a great MTL draw.
The device is purely draw actived with no buttons and it works very well I haven't had any issues with it not working yet, once the battery is low the white led button flashes and the power will go off until charged.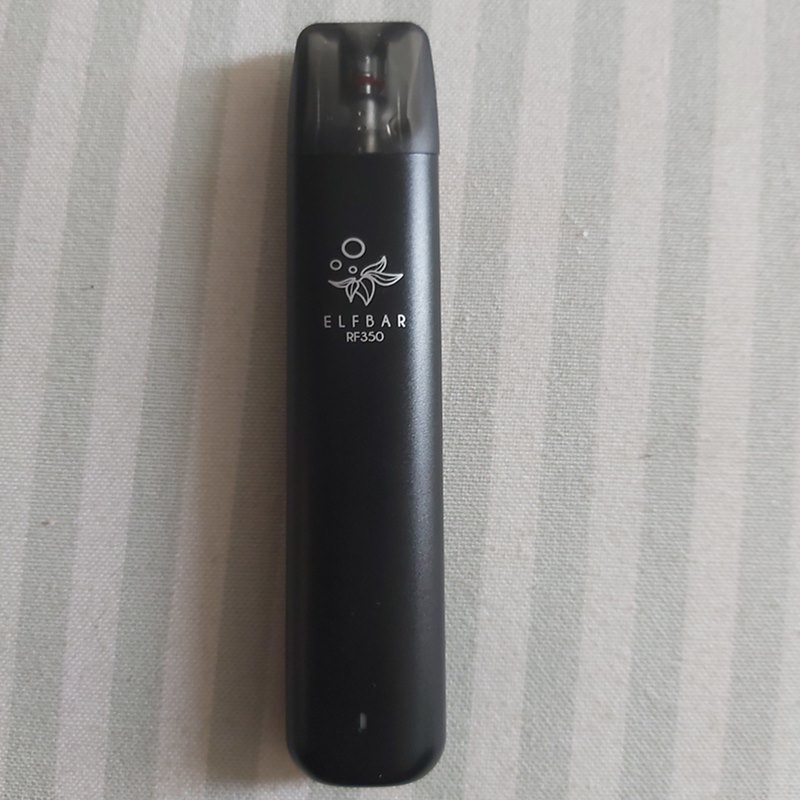 The Pods
This product comes with only 1 pod supplied which in this day I think is a massive error but with that being said it's a 1.2ohm built in coil, meaning you cant change the coil it's a throw away pod and its holds 1.6ml of liquid which for a beginner is very simple and easy.
The pod shows a clear min line which is great for new vapers also as it means they shouldn't burn the coil out to quickly by running out of juice.
This is a side fill which is a silicone bung and this is another error for me it's so small with no grip under I've ruined 2 pods by the bung going inside the pod and it being impossible to get back out. If you've no nails or big fingers like myself you're going to struggle I've managed to perfect it with a pair of tweezers now on my 3rd pod.
Onto more positives about the pod now the mouth piece is a sloped design small duck bill type which is very comfortable and gives a great MTL draw, the flavour from these pods for what they are is brilliant and so far I'm onto my 10th refill and the flavour is still very good.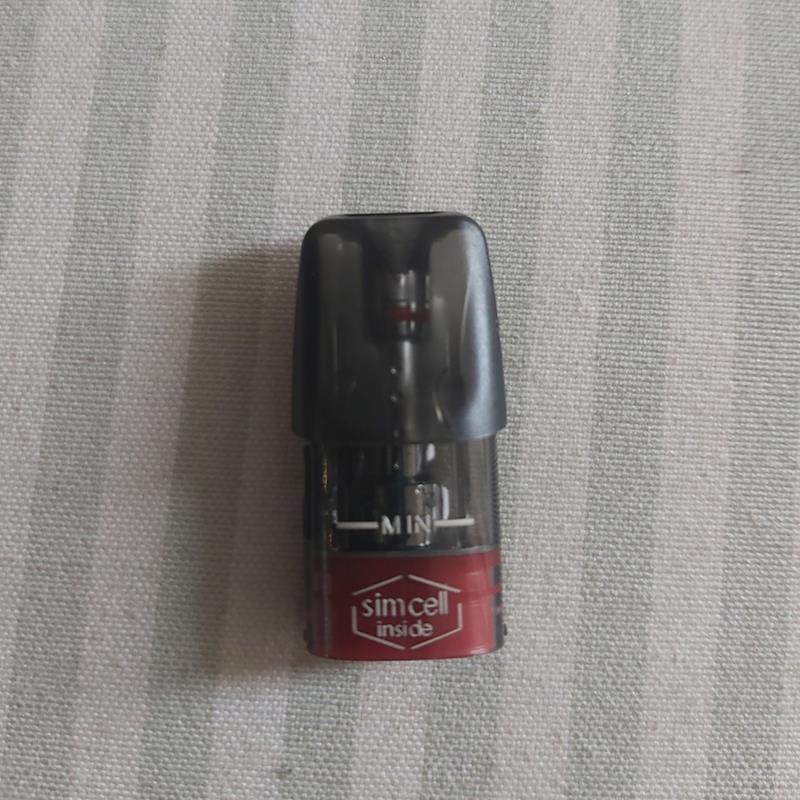 Pros
Good flavour
Coils last long time
Lightweight and comfortable
Mouthpiece
USB type c
Niggles
Poor battery life
Throwaway pods
Silicone bung filling port
Only 1 pod provided
As always thank you to Sue from Healthcabin for providing me this for review and thank you all for reading.
You can get this kit for just $6.23 when you login to healthcabin website which is a great price for the amount you get.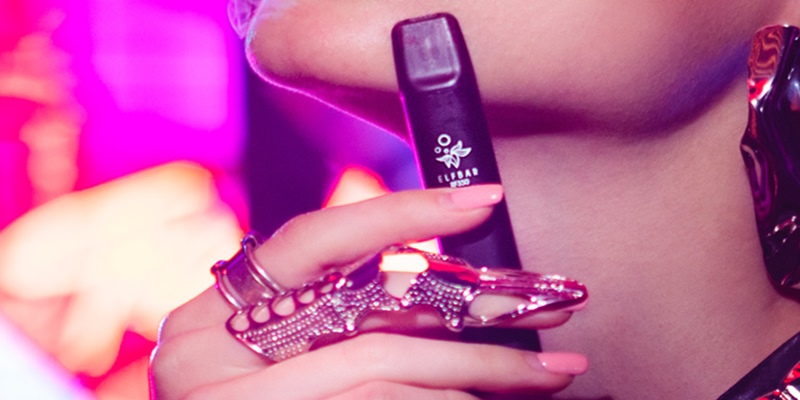 This review was written by Sam The Vaping Gardner from POTV(Planet Of The Vapes), click to view original review.