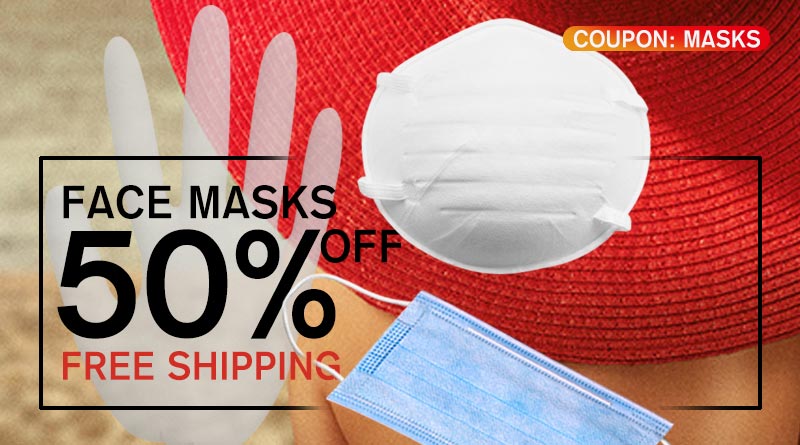 Dear Customers,
Wish you are all good. COVID-19 did not go, protecting yourself and your family is still important.
Here comes Healthcabin promotion for Face Masks, enjoy 50% OFF and Free Shipping at the same time.
Below is the coupon info:
Face masks and other related protective materials will be shipped from HONG KONG directly via express shipping methods.
With any questions, please feel free to contact us.