Geekvape 200W Nova Kit Review by Vapin4Joy
Hello folks, I was sent a Geek Vape Nova Kit for review from HealthCabin, this will not in any way effect my personal opinion.
I am going to give my opinion after using the Nova every day for the past two weeks, heavily using it!
First, I have to mention the packaging that the kit came in, now the mod has resin panels, that to the touch are rubbery/velvety. The box has the same feel to it and is in the same color as the mod, I have to give Geek Vape a thumbs up, genius!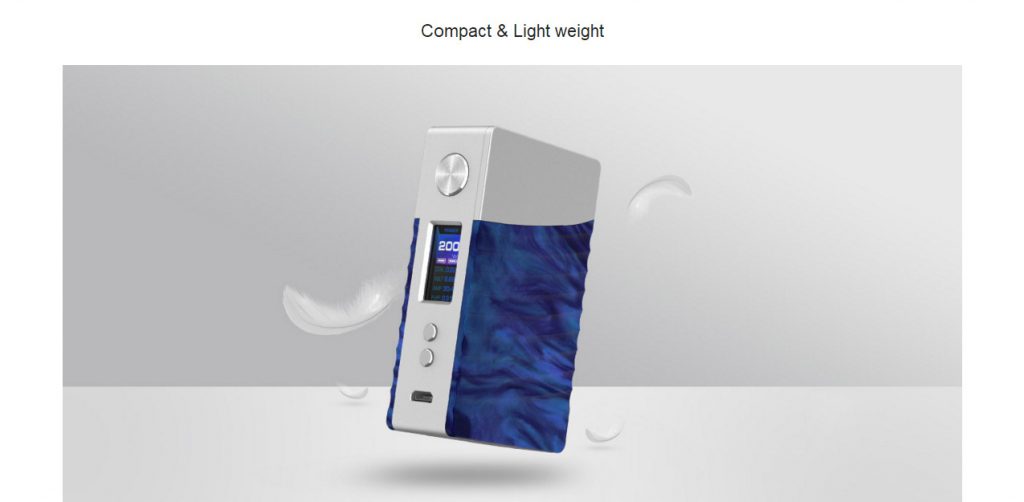 The Mod, a gold plated 510 with a medium spring and good throw, every tank I put on it worked, no problem, the 510 top plate is oblong shape and a 25MM sits perfect with no overhang, the mod takes twin 18650 batteries. The Nova feels very solid and well built, it is light in the hand for it's size.
The battery door is held on by magnets and the Nova I received has no movement at all, it's tight. The battery sled is well made, two spring loaded top contacts and the bottom one's are fixed, hard shaking produced no rattles, not even the buttons.
Taking about the buttons, the fire button protrudes slightly and is very clicky, if anything it's a little stiff, the up and down's are clicky and protrude less than the fire button.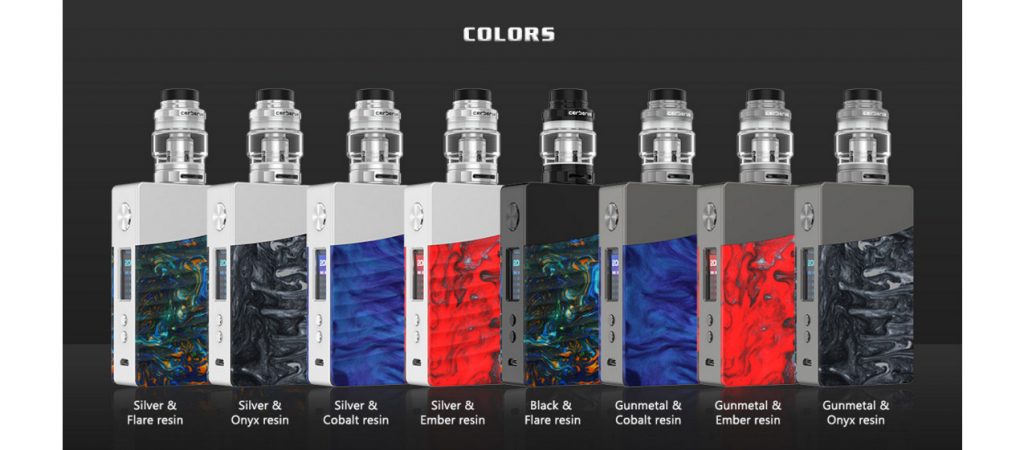 This mod fires fast, very fast, I like that, super easy to navigate the menu, 5 clicks on or off, 3 clicks to get into the menu, then hit the fire button and the up or down to navigate. It has Power Mode, TC, TCR, Memory, Bypass and VPC/Curve.
I do love how it works, Power Mode works great and TC surprised me, it works well, I compared how TC performed with a DNA I own, I saw very, very little difference, TC works well on the Nova.
I used a Fireluke Mesh .12 SS for my TC testing, I am very familiar with the Fireluke and like I said the Nova does TC very well.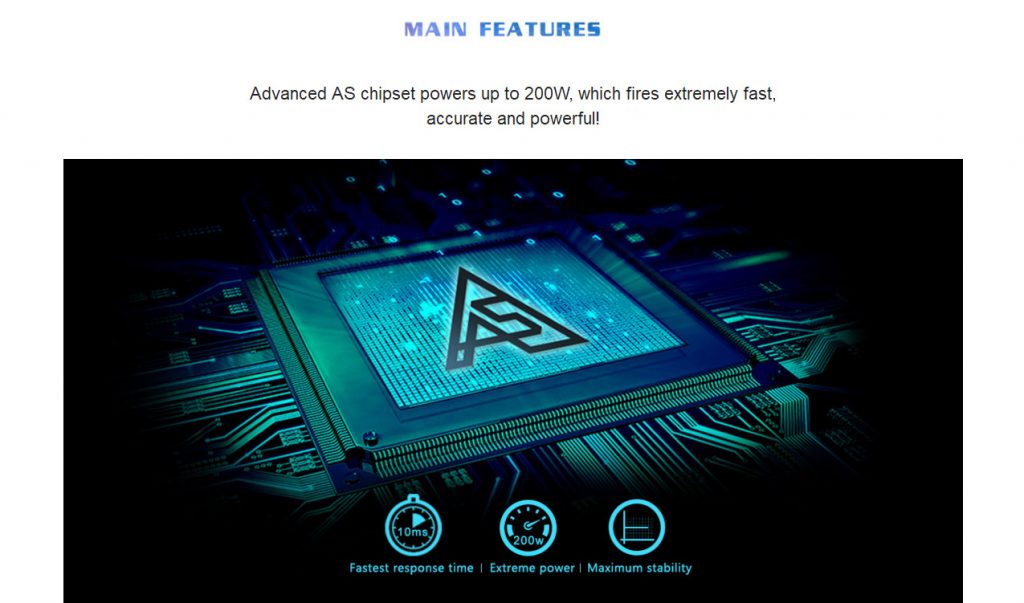 The UI on the mod has 3 color choices, Blue with Brushed Steel, All Blue or Red, to me they all look good, but the choices are there for matchy/matchy.
Again, the Nova is very well made and honestly feels High End, now no doubt it is a throw back to mods made 3-4 years ago, I mean it's squareish, but all edges are slightly rounded, for me it has a good feel in the hand, Geek Vape has a history of making mods that are a little different and the Nova fits right in.
So, I do recommend the Nova, it has a great chip, performs great and to me looks great and feels great.

Now the real star, The Cerberus Tank! This really is going to be, So How Did it Work review!
The tank comes with a 5.5 ml bubble glass installed and a 4.0 ml is in the kit along with extra 0-rings and a extra .2 Kanthal Mesh X1 Coil. Now you folks that do mesh, you really want to get this one and did I mention they are interchangeable with the Baby Beast.
I honestly say this coil is one of the top mesh coils available, just great flavor and vape production, I mean I'm 2 weeks into the same coil and the flavor is still great, I'm loving it, this will be in my rotation for quite a while.
I have had zero leaks and the air flow is just great, not too much or too little. The top fill cap is a bayonet style, half turn on or off and seals tight, a nice 810 drip tip and it just looks good, a great high quality finish, my kit is Gunmetal and Onyx Resin.
Honestly, one of the best mesh coils out there, period!
So, I recommend the Cerberus Tank whole heartily, I'm loving mine!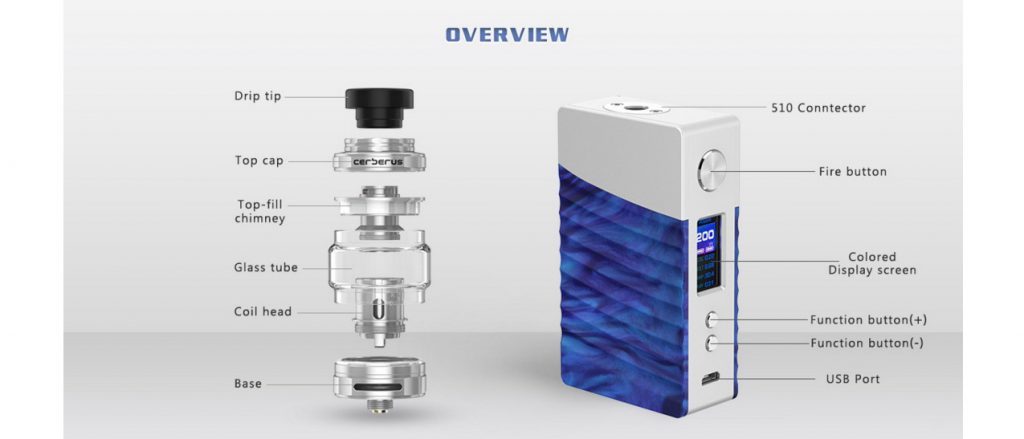 Nova is a high performance kit that powers up to 200W with dual 18650 batteries.
Powered by the advanced AS chipset that has unmatched speed and power. Designed
with elegant aesthetics, Nova is built with premium quality aluminium alloy and beautifully
crafted resin, delivering an exquisite contrast that portrays simplicity and elegance.
Geekvape Nova Kit Price: $91.90
https://www.healthcabin.net/geekvape-nova-kit-p/18432.html
Related Products:
Geekvape Aegis Legend kit
Geekvape Athena Squonk Kit
Geekvape Blade Kit
About the writer
Hello folks, My name is Sheldon, my forum screen name is Vapin4Joy.
I live in Richmond, VA USA, I have been a avid vapor for five years now. I started with EGO's and progressed to Sub Ohm Tanks and more powerful Mods and then started building RDA's.I prefer Sub Ohm Tanks the most and now that Mesh has it the market, that's my favorite. I am a tomato and vegetable farmer by trade, I sell my products at Farmer's Markets and to local Restaurants. I'm 67 years old and consider myself a advanced vapor!