Geekvape Aegis Boost Plus Review by Jeremy
UNBOXING NOTES
Very similar to the rest of Aegis line, but smaller.
Manufactured well
PODs are decent size
Personal Disclaimer
Today I'm looking at the [Boost Plus] | Courtesy of HealthCabin & GeekVape
How It Looks
Well, it actually looks very similar to the Solo, just smaller and a bit extended on the LCD side. More box mod style than tube. Has the stitched leather grip and removable casing like you see In all the others..
The device itself is sturdy, well machined and with the plug over the USB, etc. mostly dust proof. The POD sits mostly submersed in the device and "clicks" into place. I enjoyed this. No questioning whether the pod is in correctly.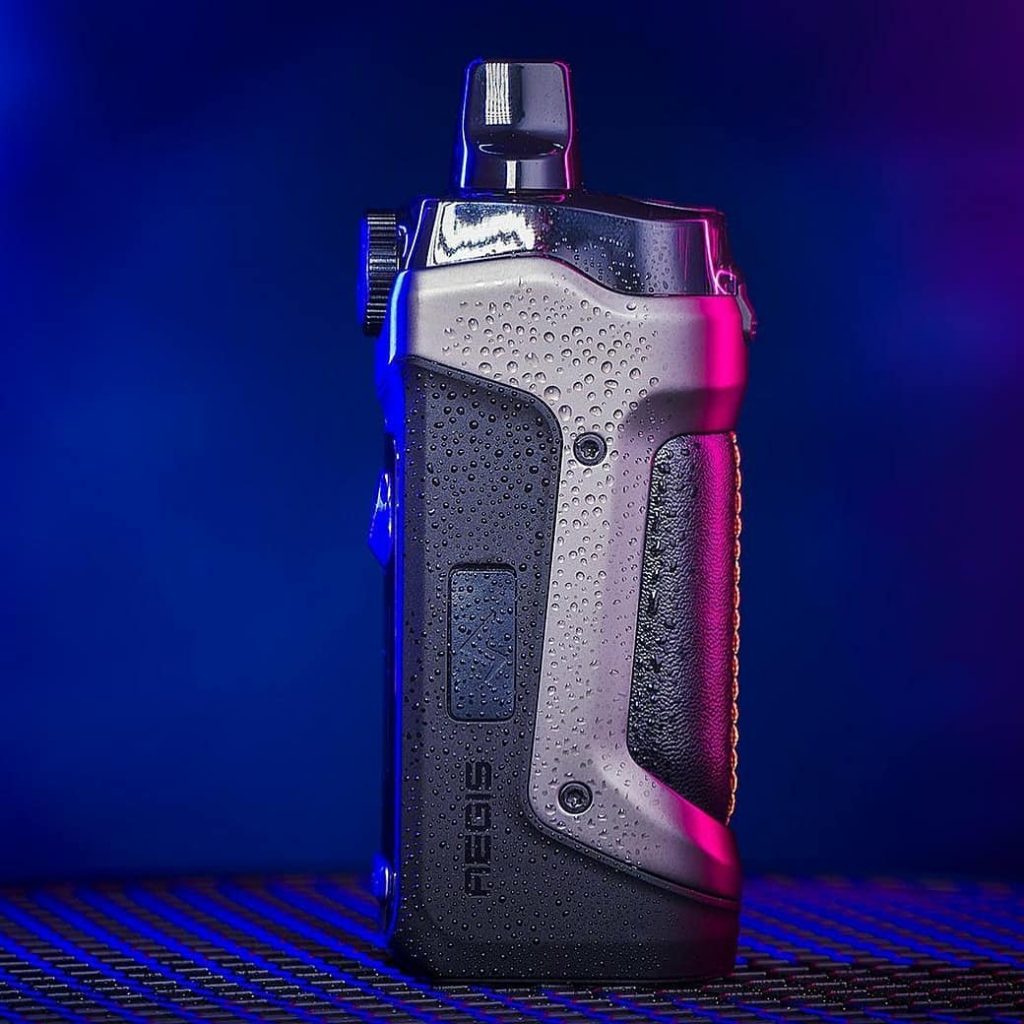 How It Feels
Sits well in the hand given how small it is. The stitched leather grip is comfortable and I dig the possibility to customize the device with the removable casing and grip.
The fire button sits slanted outwards making it a very simple find and fire. Made me worry about it firing accidentally, but I didn't have this problem. Menu in itself was a little bit odd. But, simple enough once you get the hang of it. Nothing special just the regular options to change wattage and such. Feels very sturdy, and compact. My new fishing device lol. If you need something built tough and sturdy this is a great option.
The Pocket Test
Passed – 95% – No issues, didn't fire accidentally, no need for lock button and did not leak. However the device has a little weight to it, as expected given its powered by an 18650.
Mod
This mod was very simple. As stated prior it's powered by a single 18650 (which I quite enjoyed). Mod fires up to 40w, but the menu is finicky. Getting it to change options can be a pain and it's not really the typical menu style you see in other mods. But, once you get the hang of it it's not bad. I didn't tend to fiddle with it often after set.
Grip sits comfortably (as expected) and the slanted fire button was enjoyable. Nothing I hate more than forever trying to find that button in the dark. I've designated this to be my new out and about beater device. (Fishing/Hunting, and the like)
"Had to love the manufacturing here Geek Vape. Loving the armored tank style mods."
POD
Simply just a POD. A housing for the coil. This one sits at 5.5ml and was very easy to refill.
Coils
Mesh G coil [0.40 Ohms – pre-installed] – Works well/best with low mg/free base With the optional airflow it was easy to ensure you received the vaping experience you want.
Mesh G coil [0.60 Ohms – pre-installed] – Works well/best with higher mg salts/free base (However you may want to be careful at the above 3.5% range) With the optional airflow it was easy to ensure you received the vaping experience you want.
Both similarly lasted 1-2 weeks with light use before any decline in performance.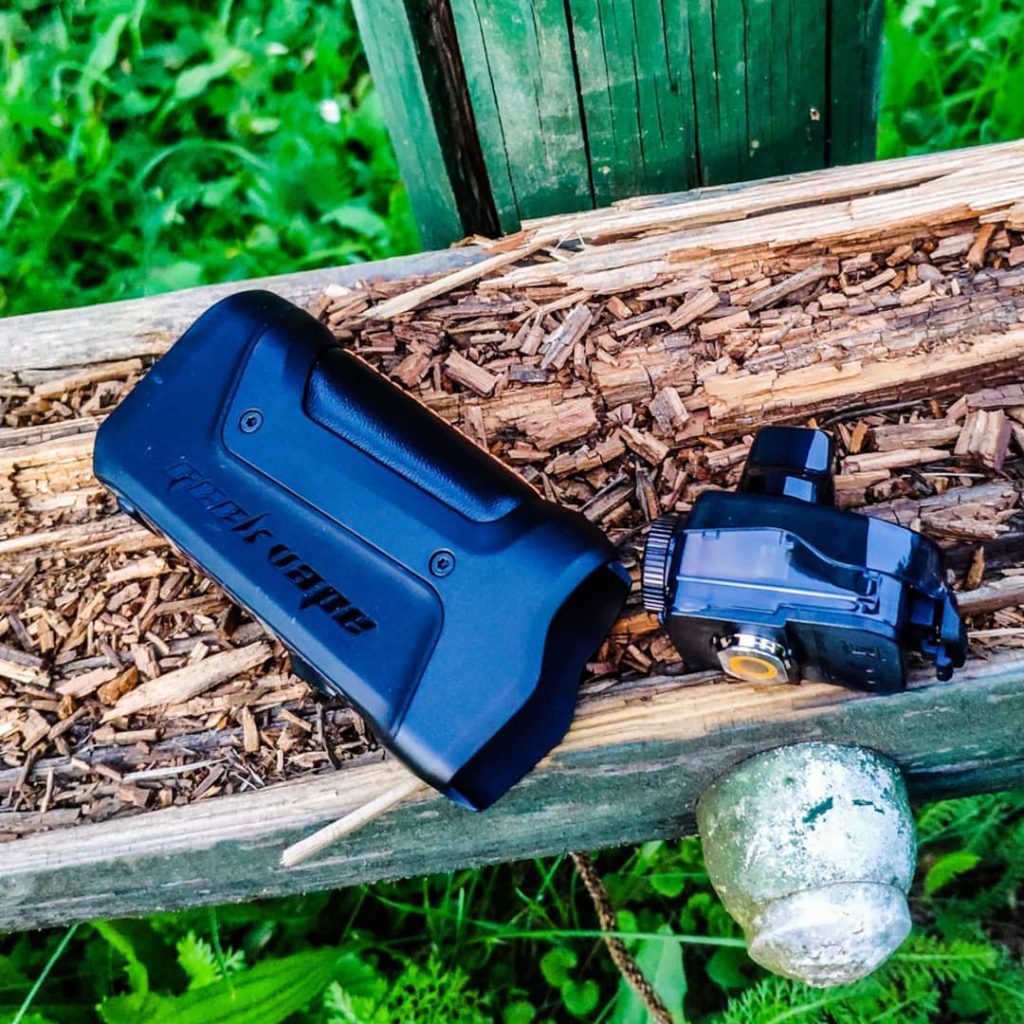 Pros
Lightweight, portable & durable, sliding airflow options, runs on single 18650, customizable panels and hand grip.
Cons
No cons
Package included:
1 * Aegis Boost Plus Device (External 18650),
1* Boost Plus POD (5.5ml),
2 * Mesh G Coil – Boost Formula (Pre-installed: 0.40ohms and Spare: 0.60ohms)
1 * Micro USB Cable,
1 * User Manual,
1 * Warranty Card,
1 * Product Card & Reminder
Overall
This was an enjoyable piece and as said before will definitely become a good secondary. Do I believe this will replace my box mods? Not a chance! But, it contends with my fellow PODS and is simply built like a tank. This thing will last.
So take that into consideration on your purchase. This isn't the above all to end all but, it is a solid secondary beater. Is that a thing? I'm going to make that a thing!
Well that's about it (for now). Short and sweet as promised. But, I'll leave you with one more happyy thing:
For fun, the wife "reviewed" this too!
I was just talking one day, and mentioned I thought it would be funny to see an outsiders perspective. Someone who really had no experience and doesn't use a vape at all, compared to someone experienced. I made nothing of it after saying it.. Just a fleeting thought.
Well, about 10mins later and I was handed this!
"This vape device works. It's not too heavy. The vapour is perfect, it has a fog machine effect. There is however, some downfalls here. It makes you crave things that are not easy to attain. It's a form of unnecessary bullying due to the fact the flavour does not provide the actual snack. That's rude as fuck. But, it works well." There you have it. From the mouth of babes. She doesn't vape and never will, but I laughed so hard, I asked her if this could be added to my review. She approved =) Enjoy!
Hope this helps provide some quick insight, maybe a chuckle and please let me know if you have any questions/concerns.
Thanks for your time, and as always.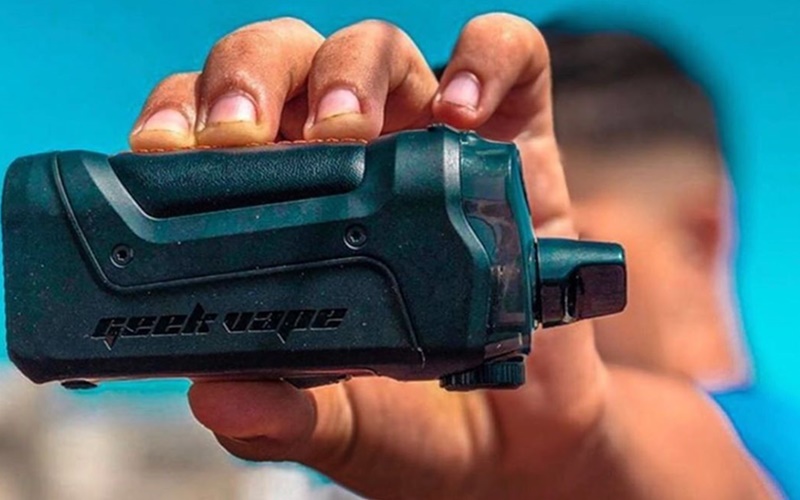 This review was written by Jeremy from Reddit, click to view original review.