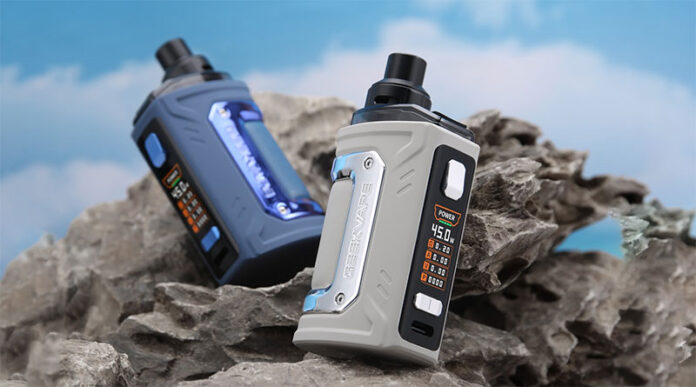 This Geekvape H45 classic 45W kit is sober, small and also powerful. Let's get started the Geekvape H45 Classic Kit Review together!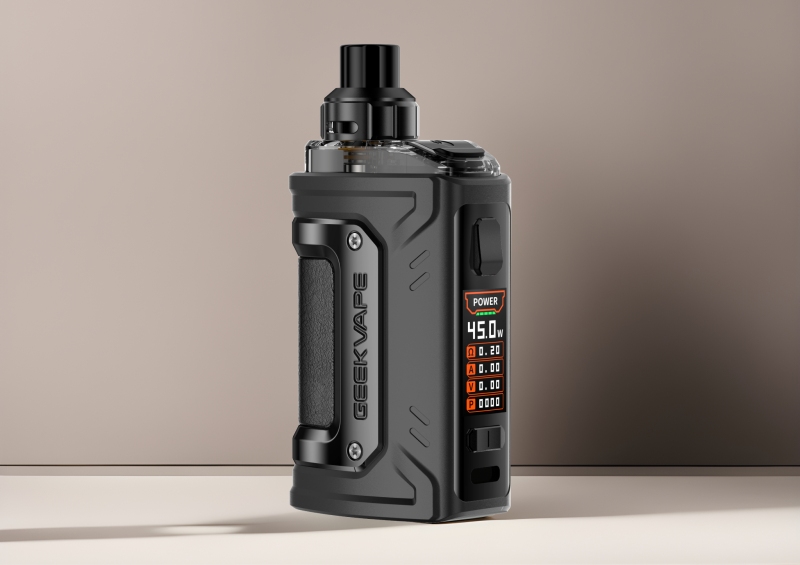 It is made up of an electronic box which is also waterproof and dustproof (understand waterproof water and dust), and a geekvap atomize.
The Geekvape H45 Classic Kit arrives in a box in the name of the brand including all the accessories that can be seen in the video.
Regarding the geekvape Aegis Hero 3, it is very well finished and has a very nice little style mixing rubber and stitched leather.
One of the faces is flat and includes an easily readable screen with all the necessary and useful information.
It is on this side that we will find the buttons to order the box.
A large main button which falls well under the finger and which serves
On/Off the battery when you make 5 close short supports.
Navigate the battery options when making 3 close short supports.
Vape when you make long supports.
Lower, there are also two buttons (+ and -) which is used for battery adjustment.
Regarding the operation of this geekvape AEGIS Hero 3, it's pretty good.
It starts quickly, the screen is of good quality and the settings are intuitive.
The chipset (box program) is very reactive and when you press the button to vape, there is almost no latency, the vape begins directly, which is a good thing for low and delicious resistance in watts.
The watts, the volts, the number of seconds and the number of puffs are displayed on the screen.
The return of flavors is good and so far I have no leak in use.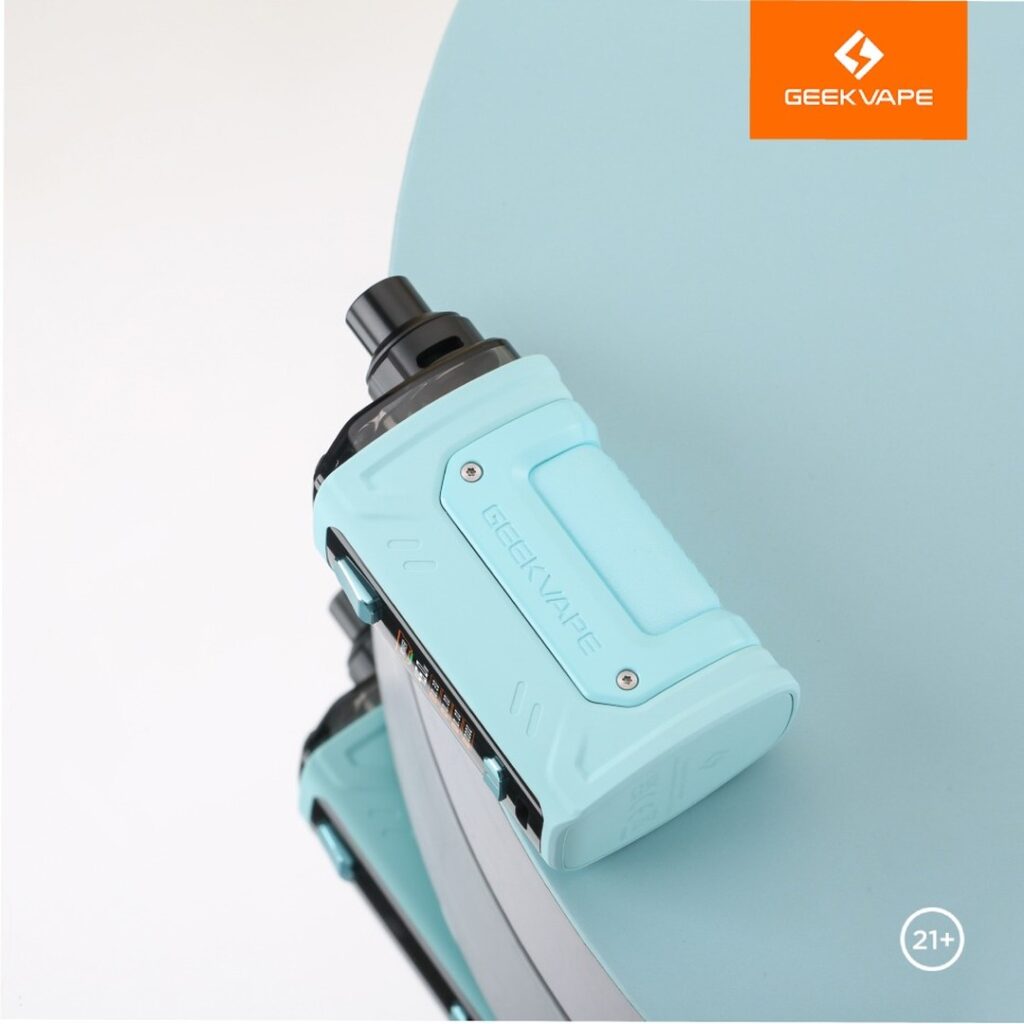 Good points
Restaurants of flavors
Design
Ease of use
Capacity of the 4 ml tank
Easy filling from top
Negative points
Brand: Geekvape
Model: Geekvape Aegis Hero 3
Type: electronic cigarette
Power: 5-45W
Resistance range: 0.1-2.0ohm
1 x Geekvape H45 Classic
1 x Geekvape B Series Coil 0.4ohm
1 x USB cable
1 x User Manual
▶ AEGIS H45 Classic KIT is waterproof, dust and shock.
▶ All data is clearly displayed on the display on the side, navigation in the menu is very simple and the settings are quickly adjusted.
▶ The battery is loaded via the integrated USB type C port.
▶ The AEGIS H45 Classic driptip allows optimal air circulation and rich vapor.
The lower air flow adjustable to the infinity is precisely adjustable.
Thanks Healthcabin for sending me this Geekvape H45 Classic Kit to make the video.
This review was written by Tofanger from Youbube, he also took an unboxing video for Geekvape H45 Classic Kit, click the video directly to view.