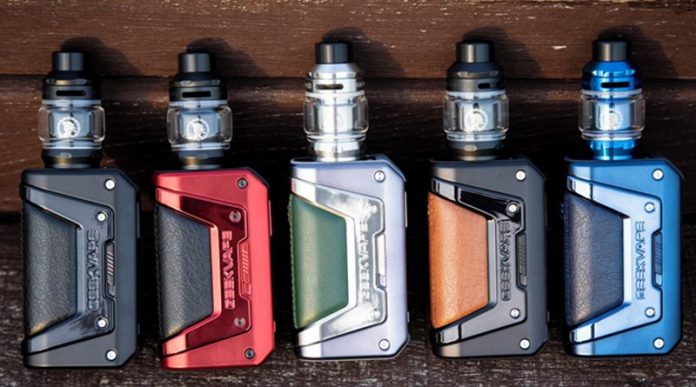 Supplied by Heath Cabin for review. Let's get started the Geekvape Legend 2 Review.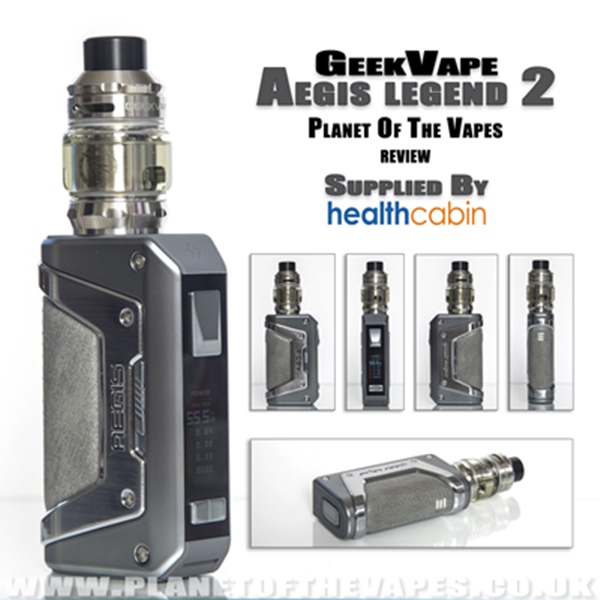 Geekvape decided that the incredibly popular Aegis Legend needed an upgrade and facelift, the style is similar but the materials have changed and it has an updated Z Tank.
Smaller and lighter
Accidental press protection
1.08-inch TFT colour screen
Powered by dual 18650 batteries, max 200W output
IP68 Rating, Shockproof tech
Larger air slots
Top airflow
Adjustable airflow
Leak-proof design
Geekvape Z series coils
Cooling mode: natural cooling
Battery: dual 18650 batteries (not included)
Output: 5-200W
Output Voltage: Max 12V
Output Current: Max 45A
Resistance range: 0.1-3ohm
Screen: 1.08 inch TFT color display
Charging Port: Type-C Port
Longest vaping time: 10s
Stand-by current: < 10uA
The version I received was the reviewer pre-launch SAMPLE so I'm not sure if anything will be changed, but the odds are it will be the same apart from the packaging.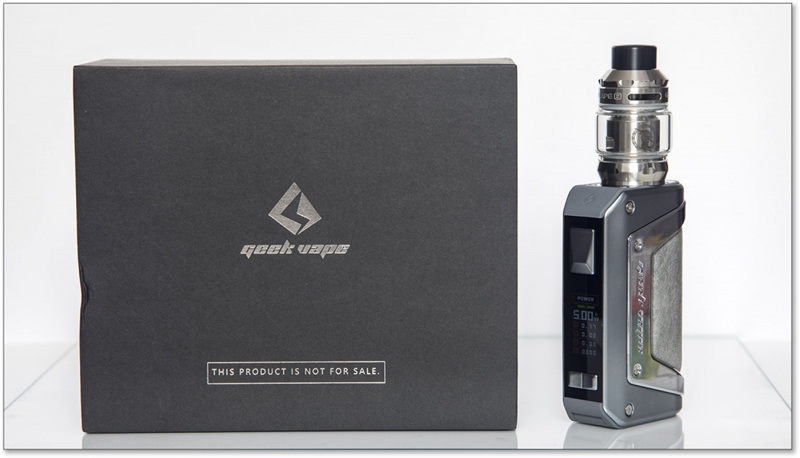 Unboxing
As mentioned, mine was a sample but I was pretty impressed in the packaging, the box is quite large and feels substantial. The top layer holds the mod, tank and a spare straight glass, underneath that are the extra bits n bobs.
The USB-C cable is shorter than a short thing, perhaps there's a wire shortage that I am unaware of? No biggie as the batteries are external and I tend to charge mine in a dedicated charger.
1*Aegis Legend 2 mod
1*Z Sub ohm Tank 2021 (5.5ml)
2*Geekvape Z Series coil (Pre-installed: 0.2ohm 70-80W; Spare: 0.25ohm 45-57W)
1*Coil Tool
1*Type-C
1*Spare glass tube(5.5ml)
1*Spare parts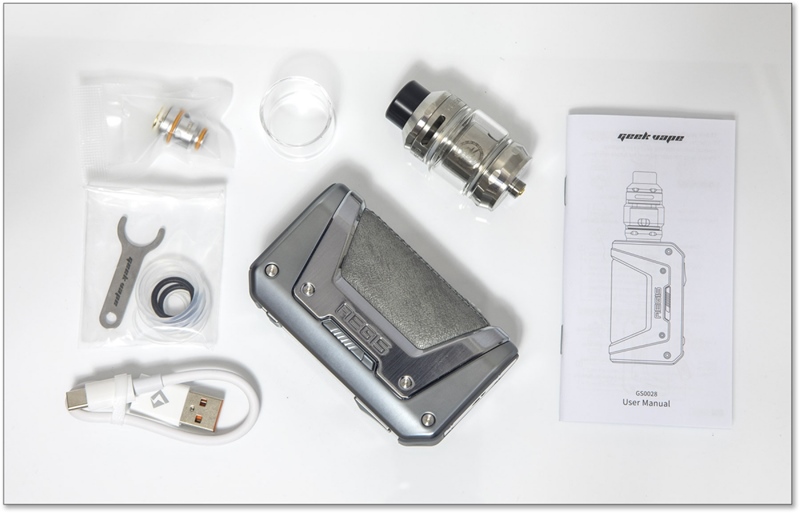 Aegis Legend 2 Mod
My first impressions from holding it for the first time was how lightweight it is. The main chassis is plastic, with colour co-ordinated silicone, and there's a metal exoskeleton which used to be the Aegis signature until other companies copied it.

One of the main improvements for me is the coloured rubber which is far less of a fluff magnet. It also contrasts perfectly so you get a tritone colour scheme.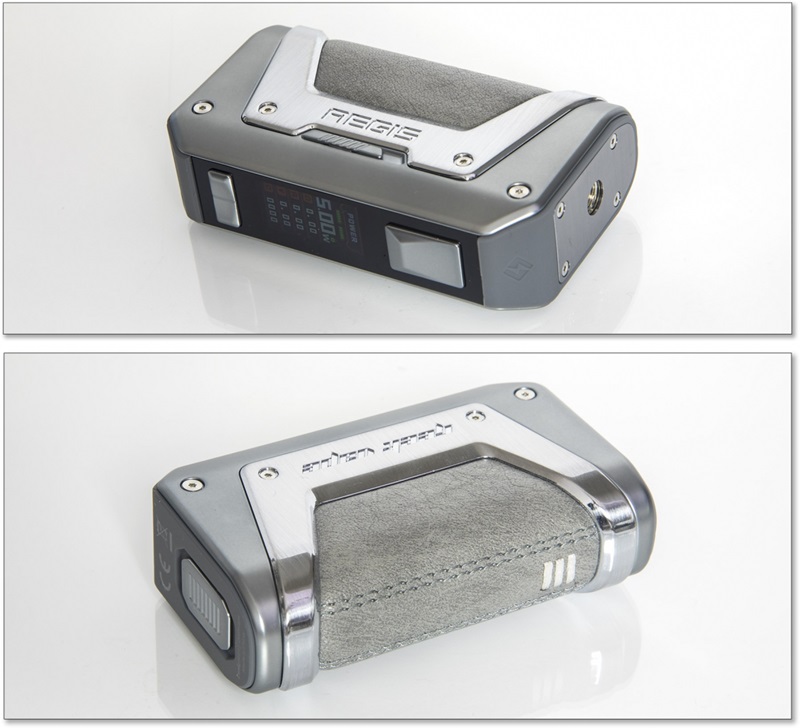 The 510 tank connection plate is slightly off, it's only 23mm wide and the top of the mod is bevelled which makes the tank overhang slightly, this didn't actually bother me but it was something I noticed while photographing it.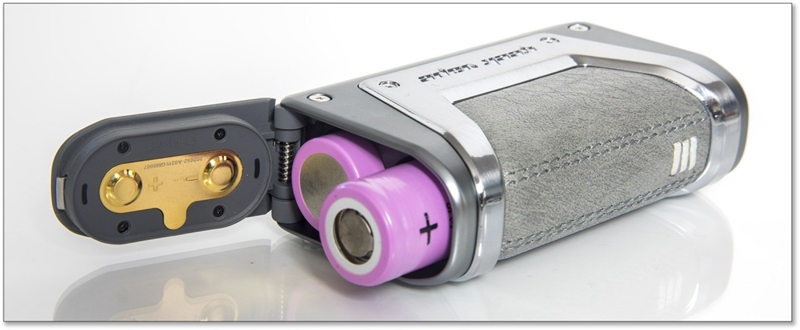 The battery door is nicely done. There is a spring loaded catch which is very secure and less likely to pop open should you drop it. You can also feel how well it seals. The battery orientation is clearly marked inside the mod and also marked on the door.
I won't bore you with describing it any further as the photos show that. The only thing worth mentioning is the feel of it, with the batteries fitted it really is a perfect weight, the ergonomics are superb, and the fire button feels intuitive.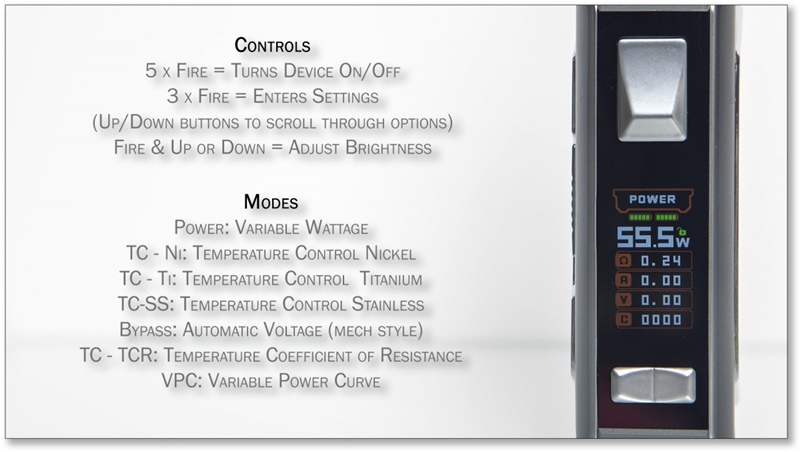 The chipset is the same old Geek Vape one but is perfectly functional and easy to navigate. There are all the features most experienced vapers want but it is still simple for new vapers. The screen is dull as f**k. I noticed that you can adjust the brightness, only to find it was already on 100% – dim and dimmer!

The locking switch impressed me a lot. Located on the side, it is a physical locking slider and works well. In use, I found this very convenient and a really nice touch. The only thing lacking was the option to lock the control buttons, but the switch locks all the buttons including the Fire button.
Tanky-panky
The 2021 version of the Z-Tank is supposed to be an upgrade but I don't own the previous version so I can't compare, I can only comment as to what I found on this one.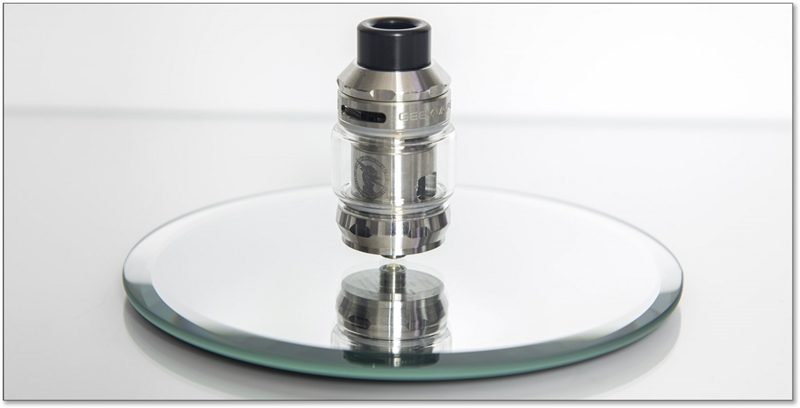 It looks like an RTA with the familiar chimney and Zeus logo. It strips down into seven components including the coil and drip-tip. The base unscrews counter-clockwise and exposes where the coil fits. It is a press fit but you have to align two lugs. You can remove the coil by hand if you can grip it enough, but there is an included spanner lever if not.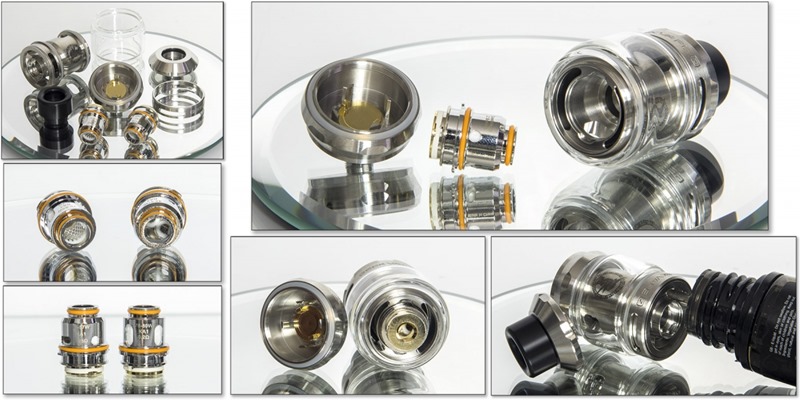 The main thing I like about the Zeus tanks is the top airflow which makes it very leak resistant. The draw is also smoother in my opinion. The adjustment ring is an open slot and on a stopper. I also like the straight glass option which is ideal for those who dislike bubble glass.
There is nothing I dislike about this tank, it looks great and strips down nicely, the quality is great with decent threading. The 810 drip-tip is a bit bland but I still like it as it's pretty comfortable.
The Z coils are quite small for such a large sub-ohm tank, both are marked with the KA1 (Kanthal) material which is very welcome. Geekvape give you two different options in the kit (more are available):
0.2ohm 70-80W (large single bore)
0.25ohm 45-57W (dual mesh)
Both offer a very different vape which I will go into later, but I like that they are very different to each other, a cloud lobber or a flavour restrictive draw.
Filling it up was simple and mess free, I primed my coil with a few drops of e-liquid down the bore of the coil before putting it all back together, once assembled; unscrew the top cap and there are 2 large fill ports which easily take a shortfill bottle spout.
With the tank fitted, this kit looks superb and the balanced weight makes it feel even better in the hand. That slight overhang I mentioned earlier doesn't look bad at all as the tank's shape follows that tapered form nicely.

Performance
I started off with the 0.25Ω dual mesh at 45W with the airflow fully open. The coil did need a little breaking in before the flavour kicked in, but after a few draws it came alive, it was an instant, and creeping the power up to 50 watts gave a more intense warmer vape. The draw was surprisingly restrictive, I mean that in a good way as it was pretty close to what I would have selected. It's by no means an RDL draw, but you can close off the airflow if you wanted that.
The 0.2Ω was a different animal. This gave a higher powered airy draw. Even at 70 watts this was pretty good, 80 watts was a touch too high for my tastes and I settled at 75 watts. Vapour production was high and it should please the cloud lovers. The flavour wasn't quite as good as the 0.25Ω, but still very good.
Using the mod felt good. I found the locking switch far more useful than I expected as it was so intuitively positioned that it became a natural habit. The dull screen was borderline unusable outdoor, one of those that you need to find shade to see it. This wouldn't bother me too much if you could lock the adjustment buttons as I rarely look at the screen once everything is set, and fortunately the adjustment buttons are out of the way when vaping so the chances of accidental changes are slim, and locking the mod when popping it in your pocket or bag will also prevent this.
Battery life was excellent, I was getting well over a day before needing to recharge. Even with excessive use (as I did for the first few days), I could trust this to last me a full day and evening with plenty to spare. Charging the batteries inside the mod is achieved via a USB-C port underneath a silicone bung above the fire button. It offers around 2 Amp fast charging. I only tested this from a half charge so it took around 70 minutes which was impressive.
The only other feature I used other than 'Power' was bypass which worked well enough but is not really that useful on a stock coil tank, the same goes for temperature control modes as you need the right metal coils which aren't included in the Z range, so it is only useful for RTAs and RDAs, experienced users will appreciate these features though.
I didn't test the IP68 rating or the shock-proofing so I will just have to take Geekvape's word on that until an accident happens or I jump in the river, but it's nice to know it's there.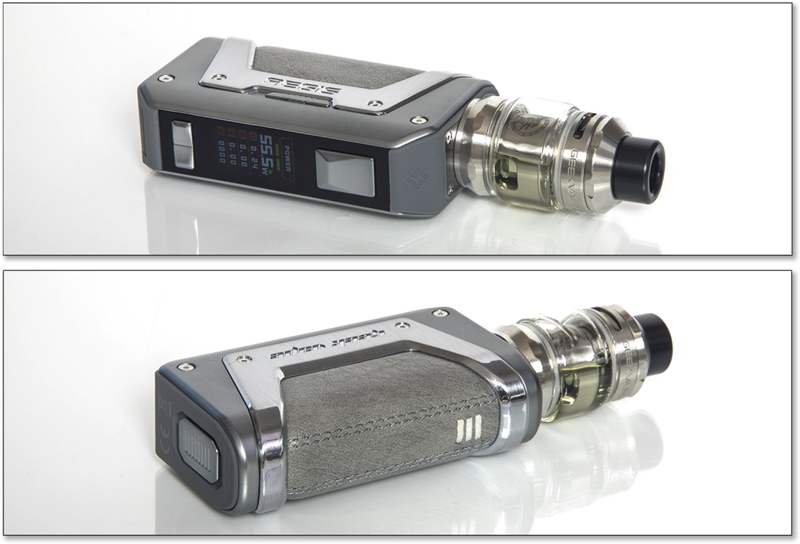 Conclusion
If you are new to the Aegis Legend kits, then the Legend 2 is a damn good choice for a fully featured sub-ohm dual cell kit. It looks great, feels really solid, and the vape is superb. The niggles such as the dim screen and lack of adjustment lock are things you soon get used to, and the excellent locking switch is something you come to depend on and I wish my other mods had this feature.
Is it worth upgrading from the Aegis Legend (V1)? I'm not sure it offers enough to replace it, but the odds are your old one could be looking tired by now so it is definitely worth considering. Don't expect any leaps and bounds in innovation as essentially it's the same mod dressed in new clothes, but with USB-C charging and the cool locking switch, it's also a bit lighter and smaller. The new Z tank might also tempt you to upgrade.
Then we come to the price, I often forget that only a couple of years ago I was happily paying around £80 in the UK for kits like this, and prices didn't really drop until kits were at least a year older but how things have changed. As a brand new release at a discounted price, Health Cabin are knocking this out for $49.80 (around £45) which is pretty good value for something like this kit that should last you for 'Aegis'.
Pros
A solid and rugged work-horse
Superb ergonomics and intuitive controls
Physical locking switch is very useful
That classic Aegis design is still there
USB-C (2 Amp) fast charging
IP68 rating, shockproof
Top airflow Z tank (leak resistant)
Super smooth airflow
Lightweight
Cons
Dim screen
No adjustments lock (all or nothing)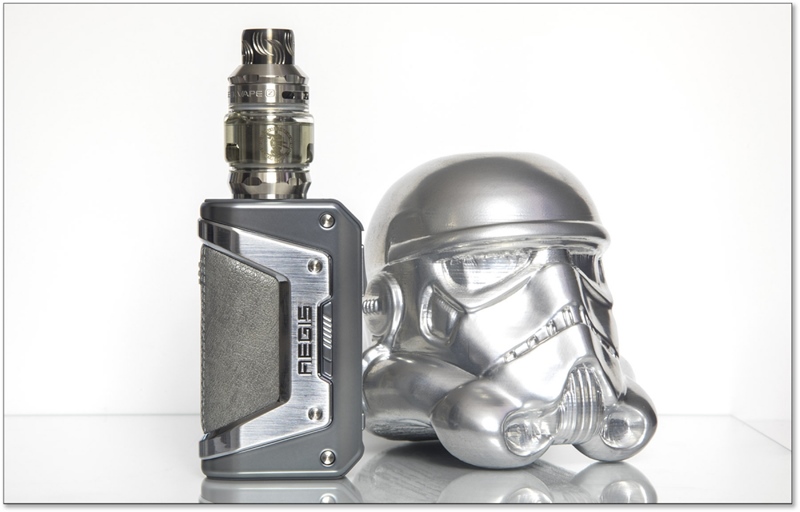 This review was written by Vapaneezer Scrooge-Simon from POTV, click to view original review there with more detailed photos.