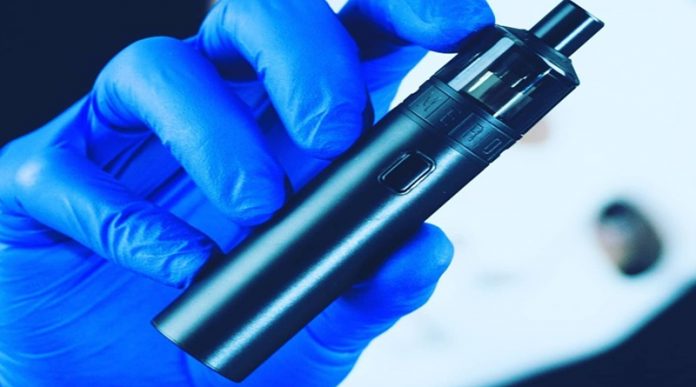 Thanks to HealthCabin for sending me this copy to make the video. Let's check out the Geekvape Mero AIO Review together.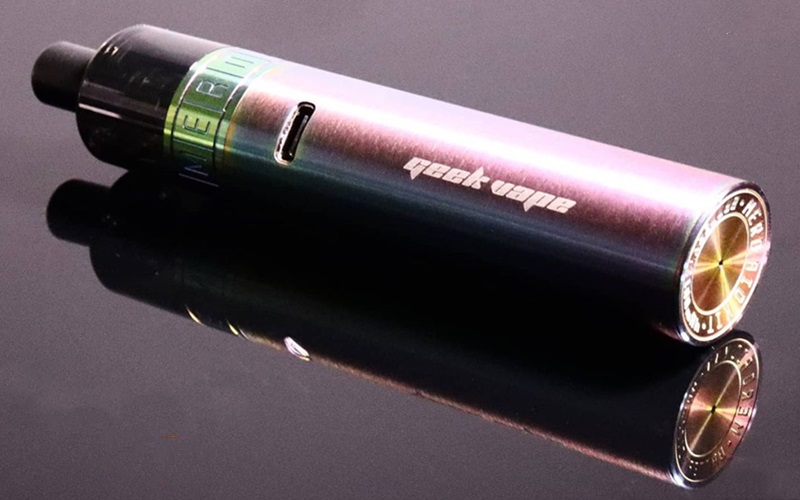 The Mero AIO Pod Kit from GeekVape is a new e-cigarette from Geekvape.
With a design both in tube and pod format very simple and very sober with a simple and refined style.
It is a practical, nomadic and efficient electronic cigarette.
The Geekvape Mero AIO is really easy to use with just one button present.

This button will allow several uses:
On / Off by making 5 quick presses.
Change of "power" by making 3 quick presses (low, medium or high)
Use the cigarette by making 1 classic pressure.
With an autonomous of 2100 mAh, this Mero AIO Geekvape Kit will allow a good use (depending on each one and the power used).
It is recharged in USB Type C in the classic way (Cable included in the package)
The Geekvape Mero Clearomiser and POD type with a capacity of 3ml.
It is compatible with GV Boost – GeekVape coils for any type of vape and has an adjustable Airflow at its base.
The Geek Vape Mero AIO pod kit is compatible with G.Boost Geekvape coils. These coils in Mesh format allow you to enjoy a good amount of steam, a perfect homogeneity of flavors and a powerful throat hit.
Its compact dimensions: 112 x 22 mm allow it to be placed discreetly in your pocket or in a bag. A perfect material to start vaping, but also perfect to act as an auxiliary device.
Technical characteristics
1x Mero Aio
1x Boost resistance
1x USB-C cable
1x user manual
Brand: GeekVape
Model: Geekvape Mero AIO Starter Kit
Type: Electronic Cigarette / Pod Mod
Dimensions: 23 x 81.6 mm
Built-in battery: 2100mAh
Charging Type: USB Type C
Operating mode: VV
Three selectable voltage levels: Low (3.2V) / Med (3.5V) / High (3.8V)
Good points
Good restitution of flavors
Minimalist and discreet design
Ease of use
Good autonomy
Negative points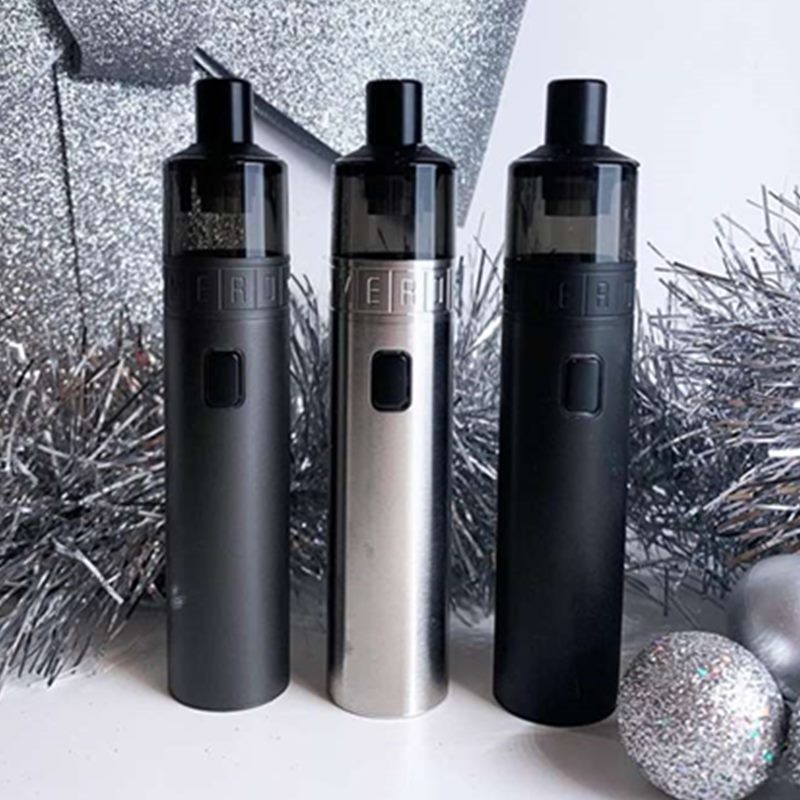 ▶ Geekvape hits hard again with its new Mero kit.
Compact, this tubular kit can also be very easily taken in hand.
It's very simple, Geekvape wanted to offer a kit that will be perfect for your daily vape.
This AIO kit can be easily stored in a pocket or in a handbag to accompany you wherever you are.
▶ The Mero kit incorporates a large 2100mAh battery that can be recharged simply using a USB type-C cable.
With such a battery, the duration of use of the Mero kit is guaranteed for two whole days.
▶ The Mero kit is very easy to use.
It has a single operating mode: VV mode.
This allows the voltage produced to be adjusted according to three predefined levels.
Between the Low (3.2V), Med (3.5V) and High (3.8V) level, the vapoteur will be able to benefit from a vape perfectly adjusted to his desires.
Understanding which voltage level is selected is simple since the Mero kit has an LED at its single button which will light up white for Low mode, blue for Med or green for High.
▶ The Mero kit is associated with the pod of the same name.
The latter has a capacity of 3ml, enough to get enough liquid for his day.
The latter can be filled from above by rotating its top cap.
This review was written by Tofanger from Youtube, he also took an unboxing video for Geekvape Mero AIO Kit, click the video directly to view.