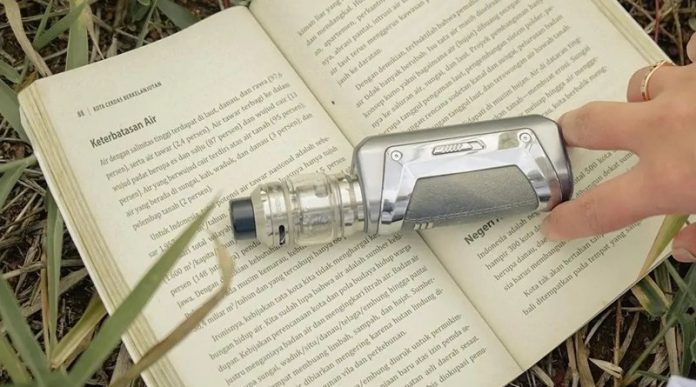 Roll up… Roll up. Hello my fellow vapers today we have a kit from Voopoo The Drag X Pro. This was very kindly sent to me from Healthcabin. Let's get started the Geekvape S100 Review together!
As always this review is my own thoughts and not associated with anyone from Healthcabin or POTV. Nor have I been paid for my thoughts.
Abit about the kit
This new kit from geekvape is the updated version of the solo following on from the rest of the updated ageis range.
Although a little more pleasing on the eye some may suggest, this kit still carries the tri proofing well know in the range which includes, water, dust and shock resistant through the ip68 rating.
The kit is available in 6 colours and I received the silver and green Variant.
Geekvape S100 mod
Geekvape Z sub ohm 2021 tank
0.2ohm Z series coil (installed)
0.25 ohm Z series coil
Extras: Coil tool, O-rings and Spare glass
USB Type C cable
User manual
Mod
80x40x25mm
Battery: 1×18650 (not included)
Display: 1.08in colour TFT screen
Output: 5 to 100W, 8.5V
User modes: VW, TC, Bypass, VPC, TCR
Type C USB
Resistance range: 0.1-3Ω
IP68 rating
Flip open USB port cover
Quick button lock switch
Tank
60x25mm
Capacity: 5.5ml (standard), 2ml (TPD)
Z Series coils
Screw top fill cap
Top adjustable airflow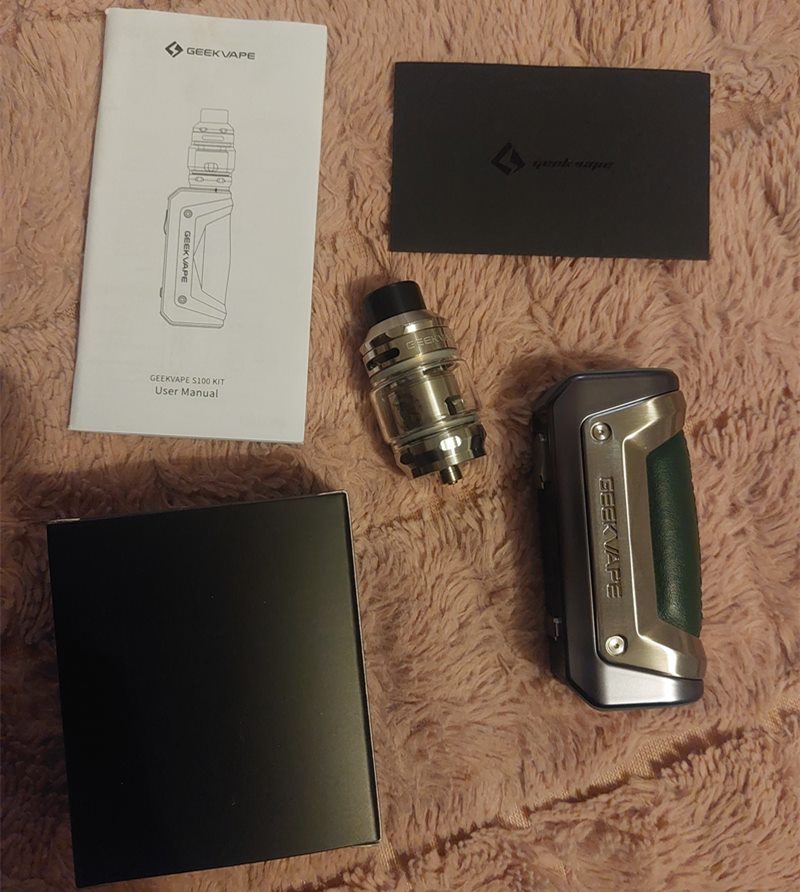 Mod
Geekvape have changed the styling of this mod from others in the range although still keeping its solid form factor. It houses a single 18650 battery, and is built from aluminium alloy, it has IP68 rubber highlights and metal buttons.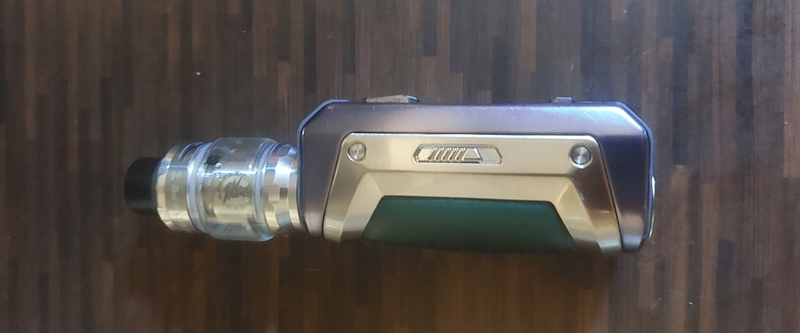 On the top of the device is the gold plated 510 connection for a tank and a rubber seal which houses the USB type C charging port.
The front of the device is where you will find the 1.08inch colour screen which has the usual displays on it Including:
Mode
Wattage
Ohms
Voltage
Puff counter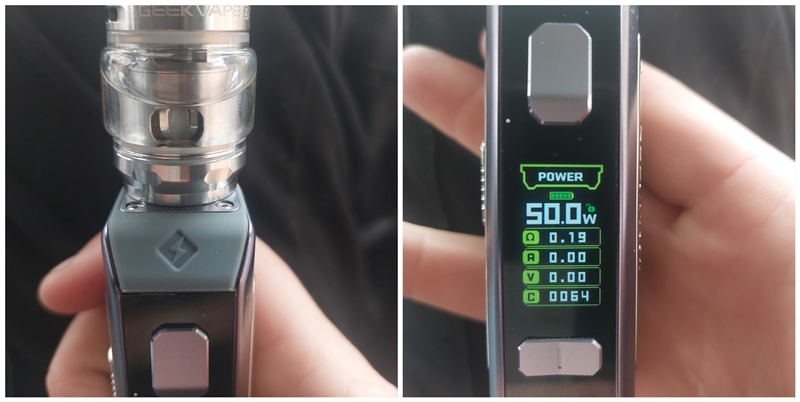 Also are the fire button and adjustment buttons, it has an easy interface and the controls to change settings in the device are:
Clicking the fire button x5 fast to turn the device on and off.
Clicking the fire button x3 will enter the mode settings VW, TC, Bypass, VPC TCR and clear puff count.
To change colour of the screen enter the mode settings and hold down both adjustment buttons 1s for each colour.
Holding the fire + left or right button will alter the screen brightness.
To turn on and off the stealth mode press all 3 buttons together.
Personally I don't always find the screen bright enough even at 100% especially in certain sunlight.
The back of the device has a very comfortable faux leather grip surrounded by a metal plating making sure it has its solid build factor. Geekvape have added 3 stitches at the top of the leather to give it something different and quite suits the kit.
The side of the device is where geekvape have added something different to any device and that is a simple to use lock switch, meaning you can put this device in and out your pocket without the worry of it firing and without having to turn it off completely, I suppose in a way it's also use a child safety lock if left laying around.
On the bottom of the device your find a rubber platform for the mod to stand on and the round screw battery door. With this being protected by rubber for the ip67 rating it can be stiff to undo but once opened the polarities are marked clearly and it screws down nicely on the threads.
I've found this mod to be very easy to use, comfortable to hold and it doesn't feel to bulky when carrying it around in my pocket which has been a huge bonus point for me.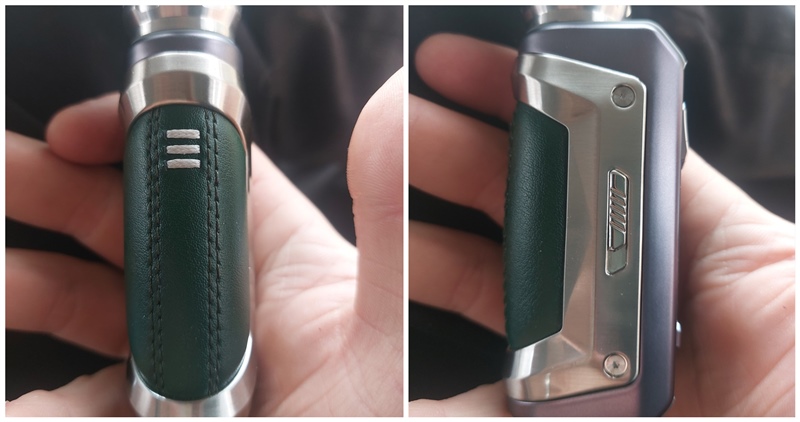 Tank
The tank included with the kit is the geekvape Z 2021 tank, its an updated tank in the zeus line of . It holds 5.5ml of eliquid (2ml TPD), features the usual top airflow and has 2 large kidney filling ports on a quarter turn top cap.
This tank feels solidly built the bubble glass certainly makes a difference as the coils run at higher wattages it does get through the juice fairly quickly.
It fully dismantles easily making it nice and easy to clean and keep the tank tidy.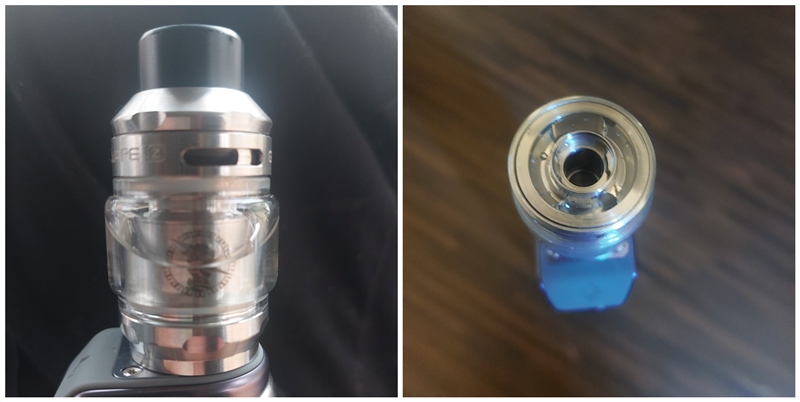 Coils
The kit includes 2 Z series coils and they are 0.2ohm (installed) 70 to 80w and 0.25ohm 45 to 57w.
This is where my first real Niggles with this kit come involved, I've always been a fan of the zeus tank using it daily for months, but recently I've found the coils to have really gone downhill in longevity. I used to get a solid 2 weeks on a z coil running it under the reccomended wattage, unfortunately more recently I've been having burning tastes and flavour dissapoint after a few days.
That being said I was going into this review and this tank & coils with a open mindset and seeing if they had improved.
I Started with the 0 2ohm coil priming it and doing the correct things slowly working up I began to get a nice flavour at 55W and found my sweet spot at 62W even with the coil being rates between 70-80W I found these wattages to be way to high and the coil struggle to wick and the vape wasn't pleasant.
At 62W it was flavourful and plenty of clouds I closed the airflow down a little to give it abit of restriction but as expected after about 2 days I had a burnt taste lowering the wattage down to 55W I got another couple of days out of it but it wasn't as flavourful.
Having knew from previous the 0.25ohm being my favourite I left this until last rated at 45-57W I found decent flavour from 37W but my sweet spot being 47W with airflow half closed. To my suprise this lasted a lot longer with me getting just over a week out of the coil the lower wattages also suited this kit better with it being a single 18650 it doesn't last long on the higher wattage coils.
I didn't experience any leaking on this tank with it being top airflow that eliminates alot of the problems but I'm pleased to say no leaking at all.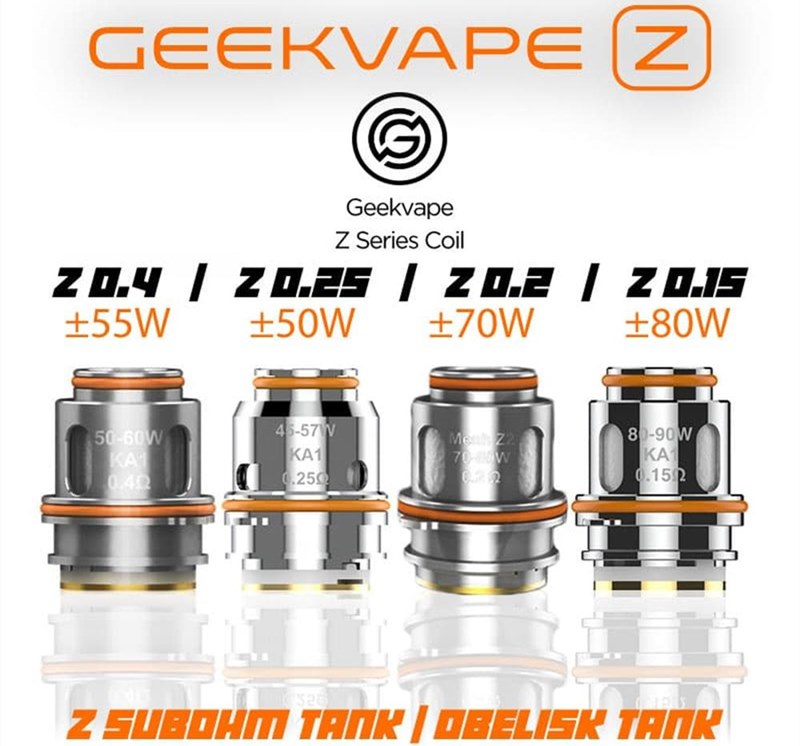 Pros and Niggles
Pros
Solidly build kit
Easy to carry
Lock switch
Ip68 rated
Decent battery life on 0.25 coil
No leaking
Niggles
Brightness of screen
Coil life has gone downhill
Battery door can be stiff to open
Overall thoughts
Unfortunately for me the coil quality has decreased to much recently to reccomended anyone going to get the tank but the mod I would absolutely reccomended especially for someone who does manual dirty work, it's absolutely brilliant and you won't have to worry about it falling or you knocking it whilst doing anything. It's comfortable to hold, easy to use and a nice size to easily carry around, with it being a single 18650 I would reccomend a lower wattage RDL tank or a mtl tank and this will easily see you through the door on one battery.
As always a massive thank you to sue at Healthcabin for sending me this over for review its very much appriciated.
HealthCabin is also one of the biggest vape wholesale distributors in China, if you're a vape business owner, just contact them to get competitive wholesale price.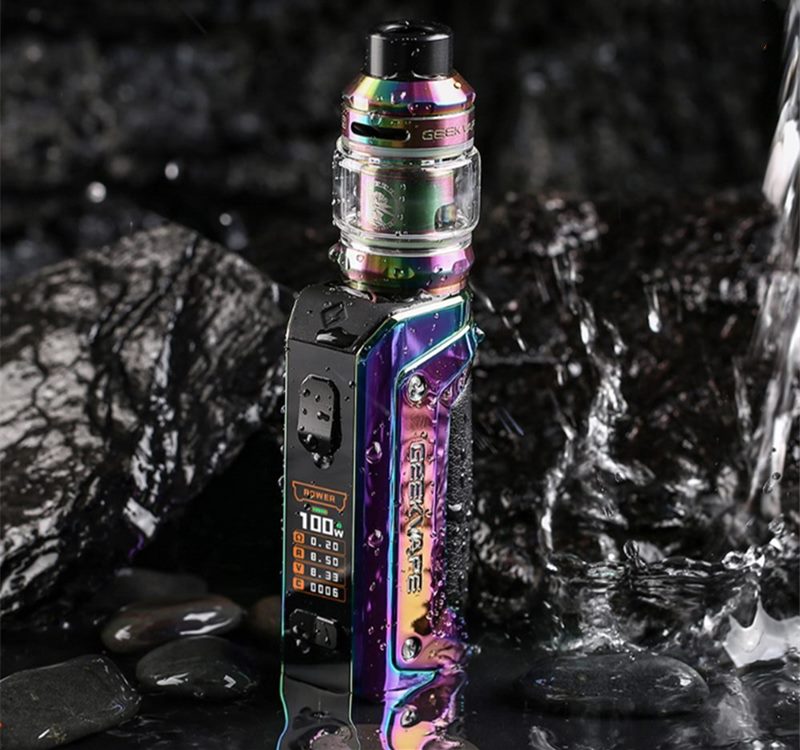 This review was written by Sam – The Vaping Gardner from POTV(Planet Of The Vapes), click to view original review.