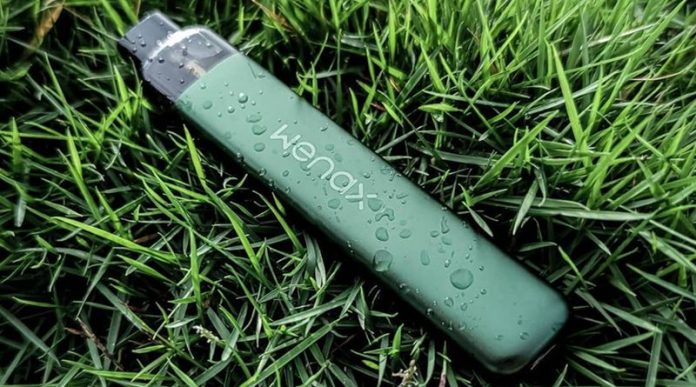 Introduction
I could be lazy with this review and cover everything in four or five lines: The Wenax K1 is a 2ml 600mAh pod system, with flavor comparable to the best pod systems, the pods work with all types of juice and last really long, the fill-tab, drip-tip and the fact that it falls over, are all annoying.
But I try not to be lazy…
What is it?
The Wenax K1 is a stick-type 600mAh pod system very much in the style of the Caliburn, it comes with 0.8ohm and 1.2ohm all-in-one pods, charges via a type-C USB cable and has fixed airflow.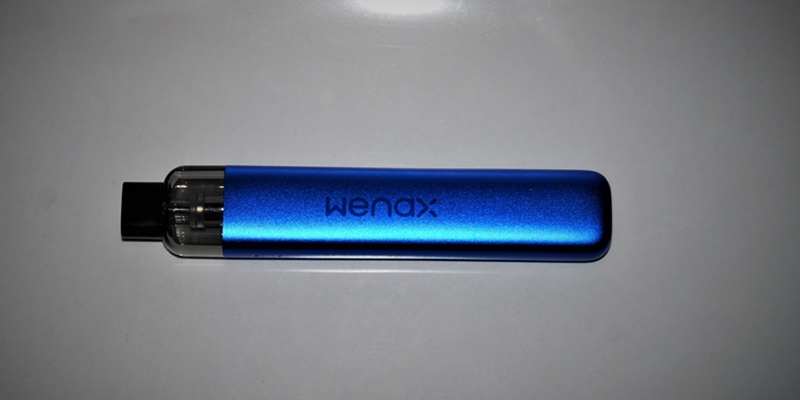 How do you use it?
The one button allows you to turn on/off with five clicks and cycle through three power settings with three clicks. You can use the power button or auto-draw – the auto-draw is responsive, when powered off, obviously you can't use the fire button, however auto-draw is always active, no matter if it's powered on or off.
There is a small LED below the fire button that shows the current power setting and battery level.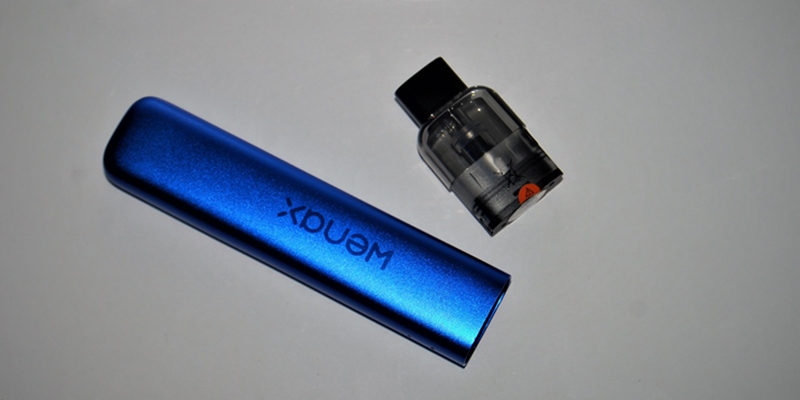 What I like about it
The flavor – the flavor is up there with the best small form-factor pod systems out there, I think the ZQ Xtal 1.0ohm mesh is ever so slightly better, but there isn't much in it. Out of the two pods provided, there wasn't a huge difference, but overall, I like the 1.2ohm pod a little more.
The draw – with both pods, the draw is really nice – it's a loose MTL, not quite restricted DTL draw.
The coil life – both coils lasted a long time, I lost count of how much juice I put through them, but it was a lot. Also, it doesn't use a lot of juice – I was going for a long time between each refill.
The wicking – unlike some pod systems which require you to use certain PG/VG ratio juice to get them performing well, the Wenax K1 isn't fussy at all. Whatever juice you put in it wicks perfectly and tastes good.
The battery life – for 600mAh the battery lasts well. It supports pass-thru charging and charges comparatively quicky.
What I dislike about it
The pod filling system. It's really hard to open the tab – they need a lip on the rubber bung or a notch in the pod to make this easier. When I think about the filling system on the ZQ Xtal (the absolute best pod filling system ever), I wonder why Geekvape didn't use a similar design. This is my major dislike with the Wenax K1.
It falls over all the time – the heavily rounded-off edges of the Wenax look and feel great, but they also make it fall over just by glancing at it in the wrong way. It isn't a big deal and doesn't leak when it falls over, so I'll call this an annoyance rather than a dislike.
When the coil does finally die, it doesn't gradually lose flavor allowing you to finish the juice left in the tank and then replace it – in the space of two or three hits, it goes from a delicious vape to the sensation of vaping dirt.
I don't like the drip-tip. Most importantly, I prefer the feeling of a Caliburn style drip-tip where it gradually narrows from the pod, also I don't think it looks that attractive. Whatever, it's just a drip-tip and that kind of thing is very much down to personal preference.
No adjustable airflow – I really don't want to complain about this, but I will – the airflow is well judged and to include adjustable airflow would have just increased the size and cost. However, being able to dial in a slightly tighter draw would have been really nice. Would I swap the adjustable power for adjustable airflow? No.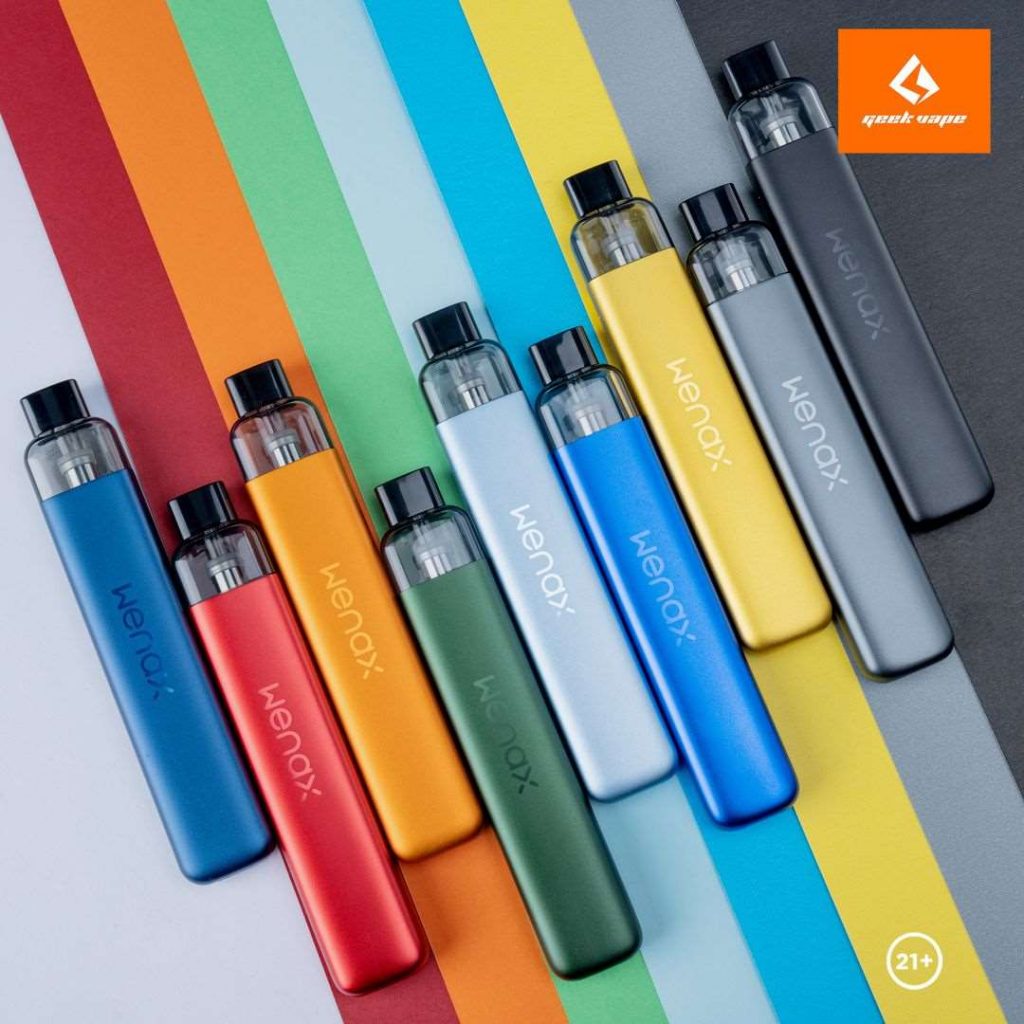 Conclusion
Most of my complaints about this pod system are so minor, that the good points outweigh the bad pods by a large margin.
For someone giving up smoking, or an experienced vaper who wants a backup device, the Wenax K1 is pretty awesome.
Disclaimers
The Wenax K1 was provided by Health Cabin for the purposes of this review – the K1 is usually $15.98 on their website, however if you log in with a verified account, this price is reduced to $12.96.
Even though the Wenax K1 that I received was from a distributor, not directly from Geekvape, it was marked as a sample, so the package contents and design elements might change.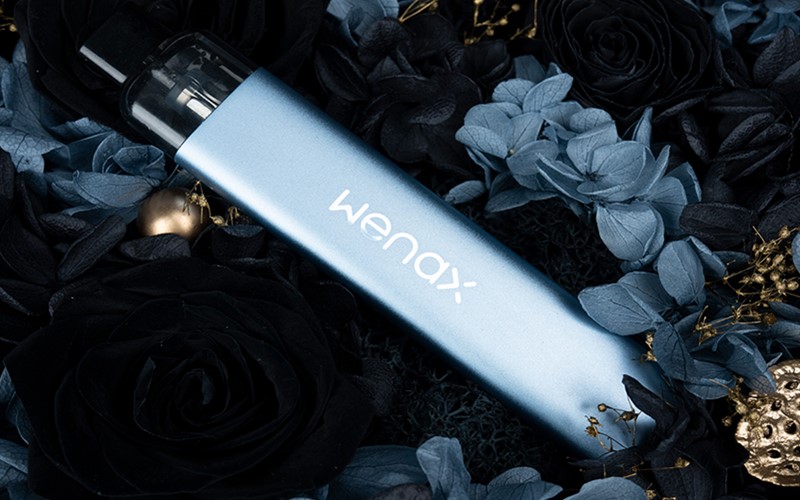 This review was written by Owen from Reddit & Vaping Underground, click to view original review there with more photos.