Hava ONE Pod System Review by Eyeball Kid
The lovely Cortana from @Healthcabin supplied this to me for the purposes of review. These be me own thinkings guv'nors and do not represent those of POTV.Well as you see the Hava "one" a tiny little (all in one) pod system. It has a 350mah battery and usb charge point. The pods in this little thing are of course regulation 2mls (thanks tpd).
Within the pack you get the Hava "one" a charge cable (usb), instruction manual and refillable ceramic coil pod.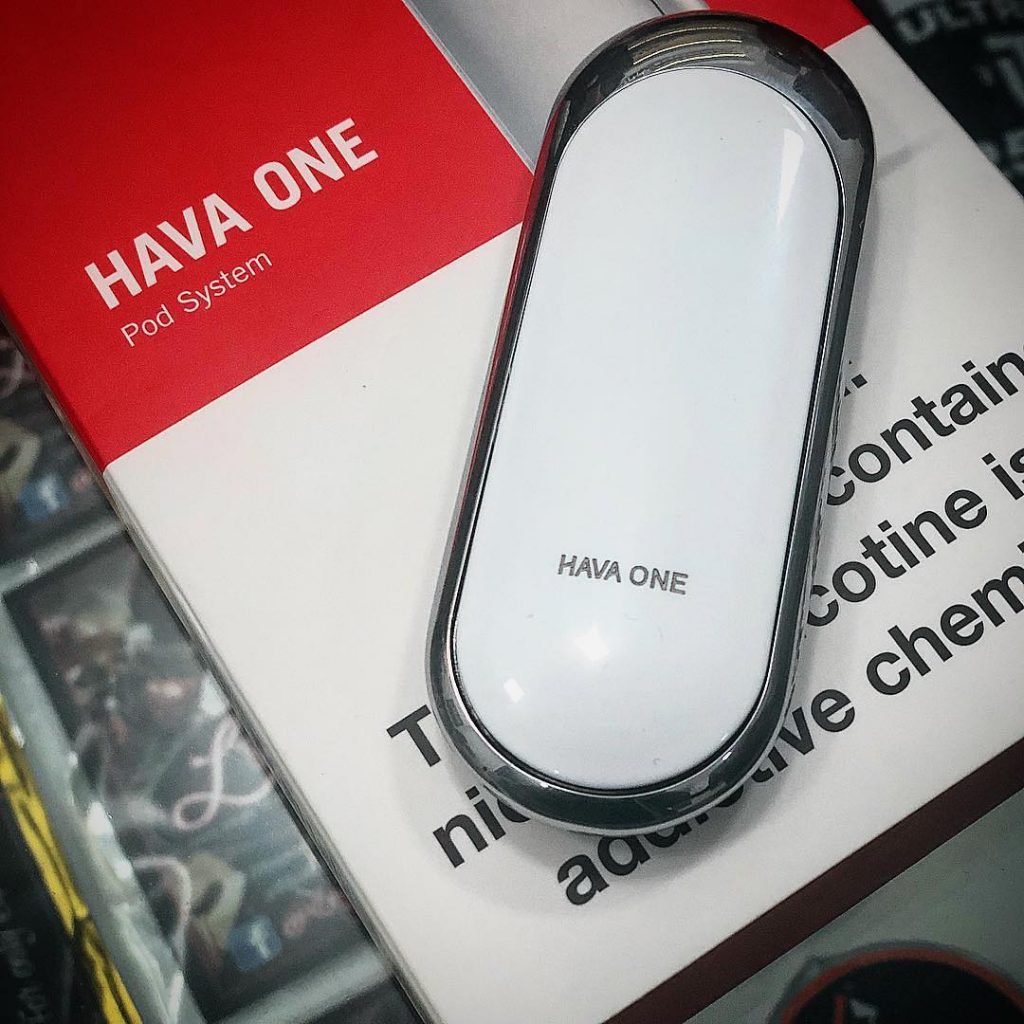 This thing is tiny and really ergonomic in hand. That said, it should be. Hava have really put some serious time into making this thing feel easy to use. Really comfortable.
This is nicely made indeed and made entirely from metal with a high gloss (yes a bit of a finger print magnet) lacquer which seems pretty tough so far. This also has an antibacterial coating built in for hygiene which is pretty clever.
It's hard to see but the back is held on with very strong magnets. You can denote the back by the crescent moon logo on it.
The back also works as the control switch on this device. Five clicks to switch it on or off (the little crescent logo lights up with various colour codes to show it's current status)
Two clicks scroll through the power settings. 3.5v, 3.7v and bypass which gives the full 4.2v on a full charge.
This is an auto draw device and very fast and responsive it is too.
The pods are available in two types. Ceramic and cotton. Both are a comfortable 1.2 ohm's. The cotton offer better flavour but the supplied ceramic coils are less likely to burn with the odd dry hit a new vaper may get by forgetting to refill regularly.
This is a real mtl pod. Think the old nautilus on the larger hole.
As with all small pod systems, I wouldn't go over 50%vg as the coils are tiny and likely to dry hit with too viscous a juice.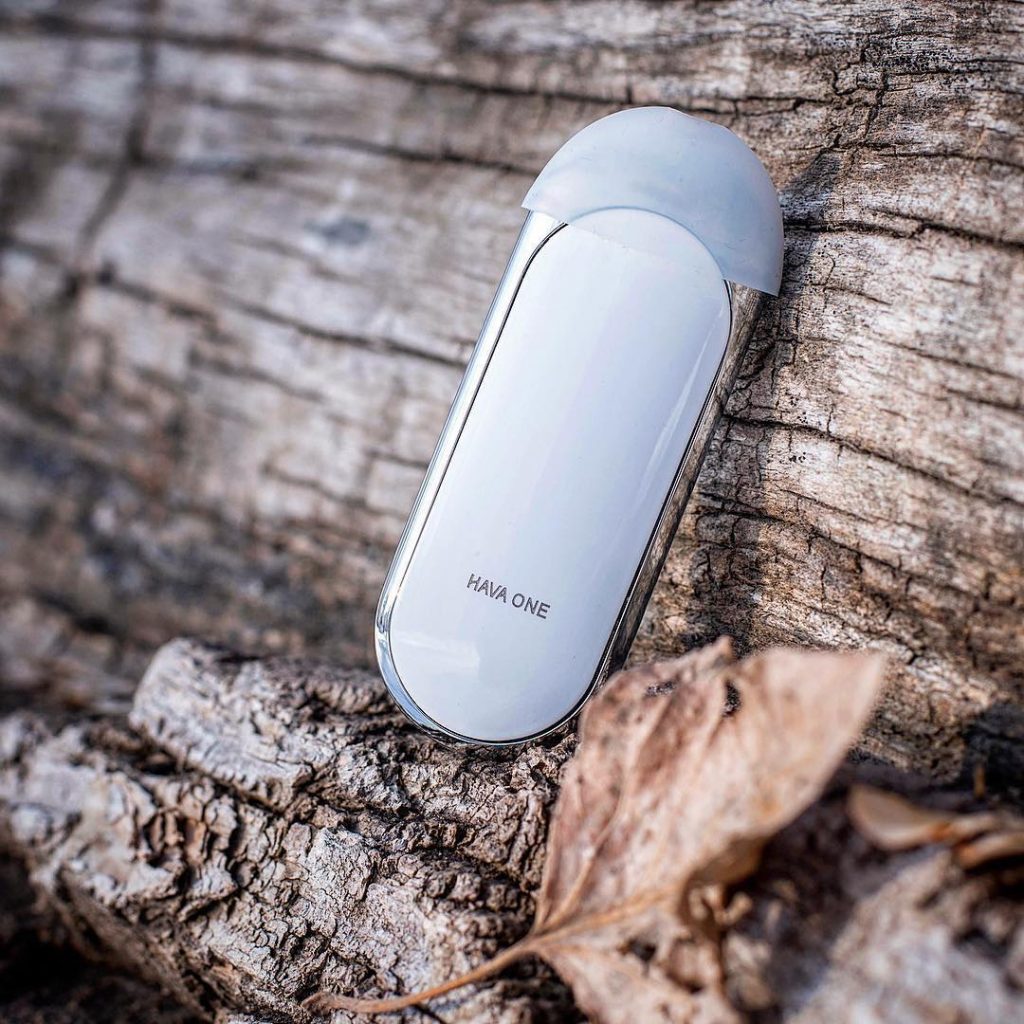 Thoughts:
This little fella is up their with the orion for the best pod system I've ever used.
The 1.2 ohm coil suits me perfectly and it seems to make juice last ages. This is obviously due to the small airflow and low voltage in standard mode. Flavour really doesn't suffer at all.
I've been using this all week and yes it will need to be charged at one or two intervals during the day if it's in constant use (I'm a chain vaper though) but it only takes twenty minutes to charge.
The pods at super easy to fill and fit plus there's zero leaks.
You don't have to believe me as it's a review item after all but mrs kid has nicked this so until the white one I've ordered her comes (available in various finishes) this one isn't going anywhere and as you guy's know Mrs kid is super fussy.
One downside is you only get one pod included but I've had it in constant use for a week with manabush and it's still rockin. That's better than a lot of stock coils I've used.
I'd grab a pack of pods from china or Hava direct when purchasing to give them time to hit the shops here. I'd also recommend the cotton ones for best flavour.I can't overstate the quality of fit and finish on this pod system. It's real class.
Available from healthcabin now.