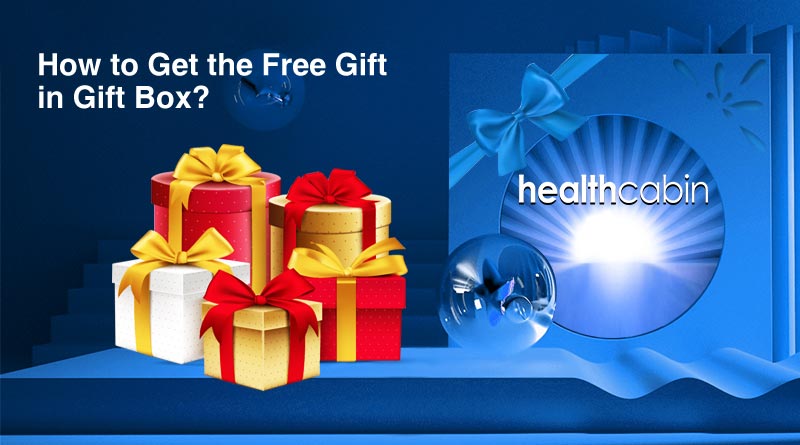 Dear customers,
HealthCabin keeps offering best service for all of our valueable customers globally, now free gifts are available for orders over $50. In this post we will show you how to get the free gifts.
Gift Rules
We offer different gifts based on your order amount with 2 sections of gift: Section A & B, which are for retail orders, while no limits for wholesale orders over $5000. You can view all gifts here.
For retail orders:
Orders over $50 – you can pick 1pc free gift from section A;
Orders over $200 – you can pick 1pc free gift from section B or just pick 2pcs gift from section A
To save shipping fee, we will show available gifts based on the products in your shopping cart. For example, if the products in your shopping cart are all in our HongKong warehouse, we will not show you gifts which are in our SHEZHEN warehouse.
Unfortunately, out of the shipping restrictions, we do NOT offer free gifts for e-liquid orders at present.
For wholesale orders, we also have the same rules, please login your account and check the rules here.
How to Get the Gifts?
Lets use a retail account $335 order for example:
Step 1 – the Gift Box will show up automatically when the products in your shopping cart meet our rules listed previously.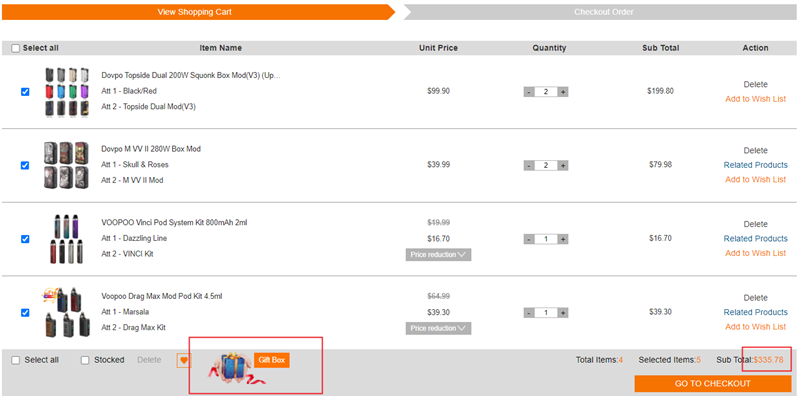 Step 2 – Click the Gift Box to select your gifts and submit. In this example, I will select the Uwell Yearn Neat 2 Pod Kit.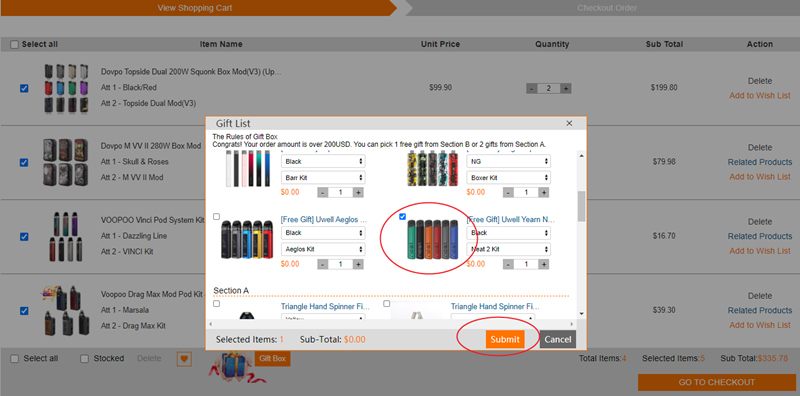 Step 3 – The selected free gifts will show up in your shopping cart, price is zero. If you want to change the free gifts, please delete the selected gifts and repeat from Step 1.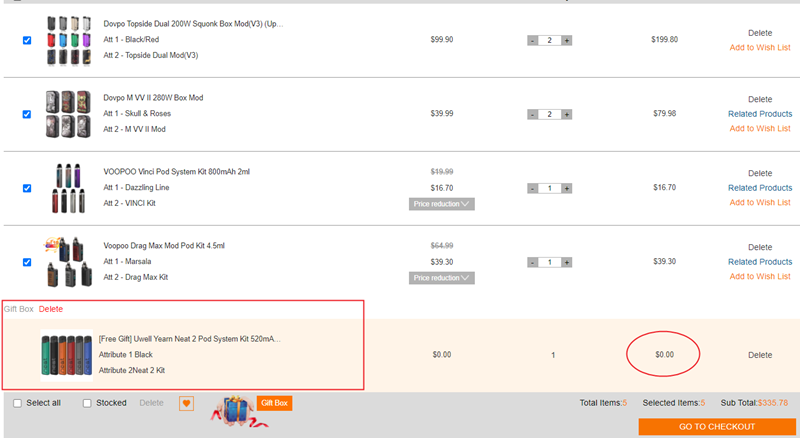 Did you get it? Feel free to contact us with any questions!