How to Get the Free Gift in Exchange Gift List?
Dear Value Customers
We would like to introduce a function for Healthcabin Family members, which is exchanging the gift in the shopping cart. When we hold the promotion event on the website, we will provide a gift in this exchange gift list. For example, there is a Chinese New Year Promotion now, we are going to reward the customer with a gift. That is to say, the customer will get "Kumiho Vaping Magic Filter Tip with Flavor Core Inside" for free once the amount of each order is over 100USD, it will be available in Exchange Gift List.
Here are steps for the Gift Exchange:
1 Order amount >100 USD. The below photo shows the order subtotal higher than 100 USD.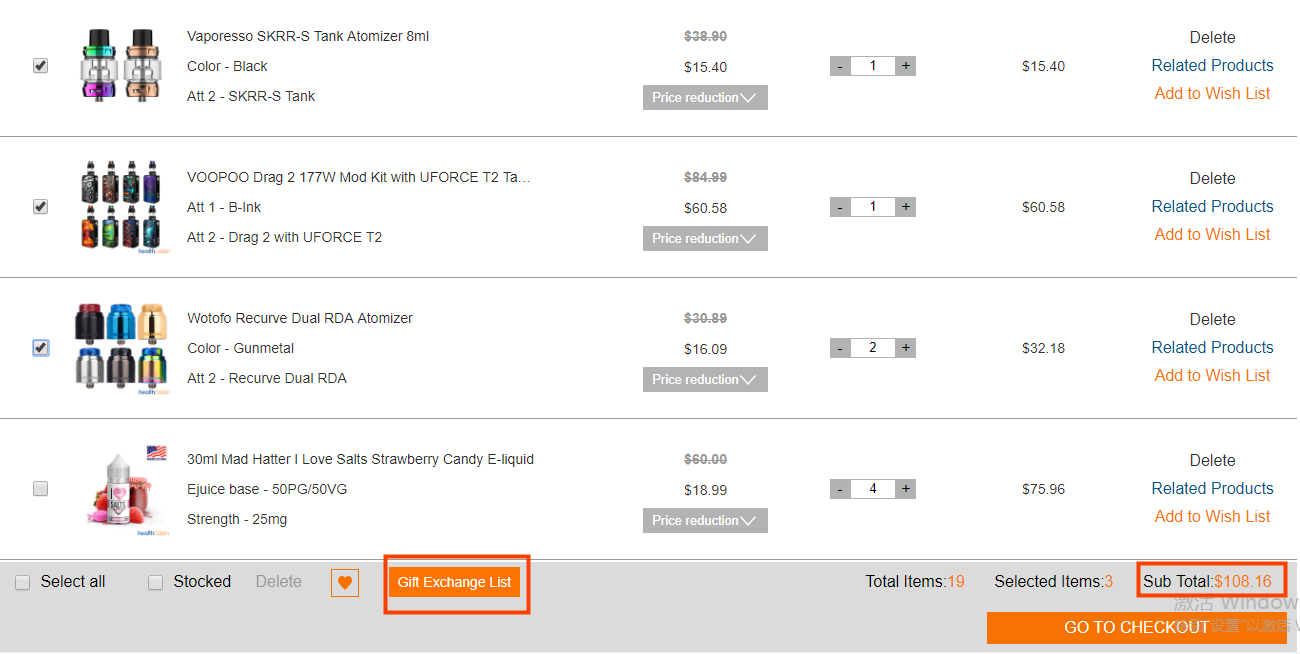 2 Please click the Gift Exchange List, which will pop up a window to display the gift list. Please click the small box and submit the gift.
3 After you submit the gift list, the shopping cart will show the gift in the shopping cart list. Please GO TO CHECKOUT, pay for the order, get the order and gift.