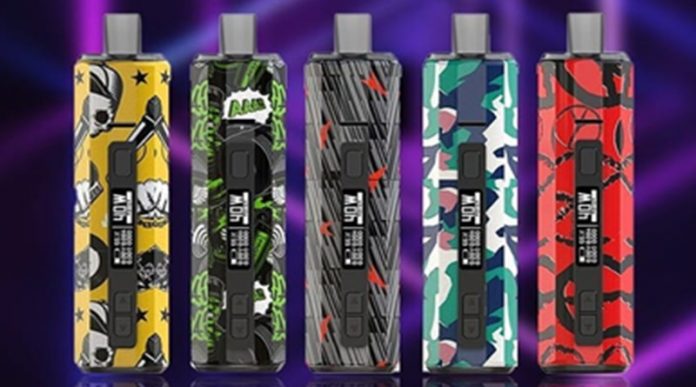 Good morning FM fans and welcome to my Hugo Vapor Boxer AIO review. This was kindly provided to me for review by the lovely Sue over at Healthcabin.
I have no affiliation to HealthCabin and I do not receive any payment for my reviews, what follows are all my own thoughts based on my experiences.
The Boxer comes in a range of designs as you can see……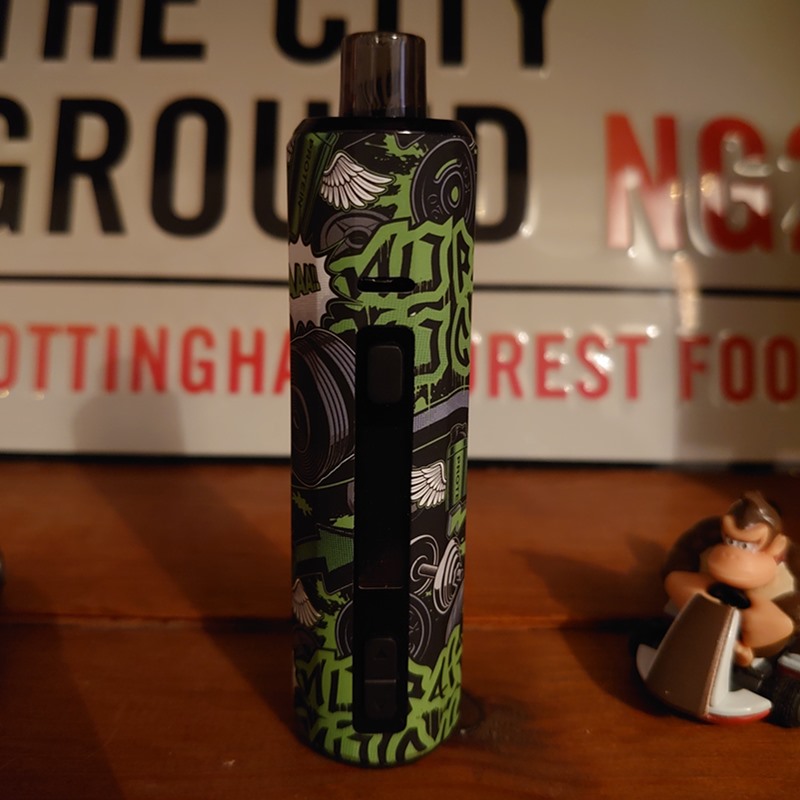 They are pretty funky and whether you like the designs or not are going to be personal preference, personally i admire them for doing something a little different and not just going for black/ss/gunmetal. I received the variant known as "PowerGym" which is this one….
Boxer AIO Battery/Mod
Boxer AIO Pod (0.4 mesh coil pre-installed)
A spare 0.4 mesh coil
USB Cable
User Manual
Warranty Card
Battery: 1500mah Internal battery
Wattage: 5w - 40w
Output Voltage: 3.0 - 4.2v
Size: 26.5mm x 105mm
Type C charging 5V/1A
Pod Material: PCTG
Pod Capacity: 3.5ml/2ml TPD
Coli Resistance: 0.4ohm (Mesh)
Adjustable airflow
Let's go champ indeed! I can't decide whether this would rival Mr Motivator to get my blood pumping but after seeing this and feeling like I could make Mike Tyson look like an amateur i'll get on with the review.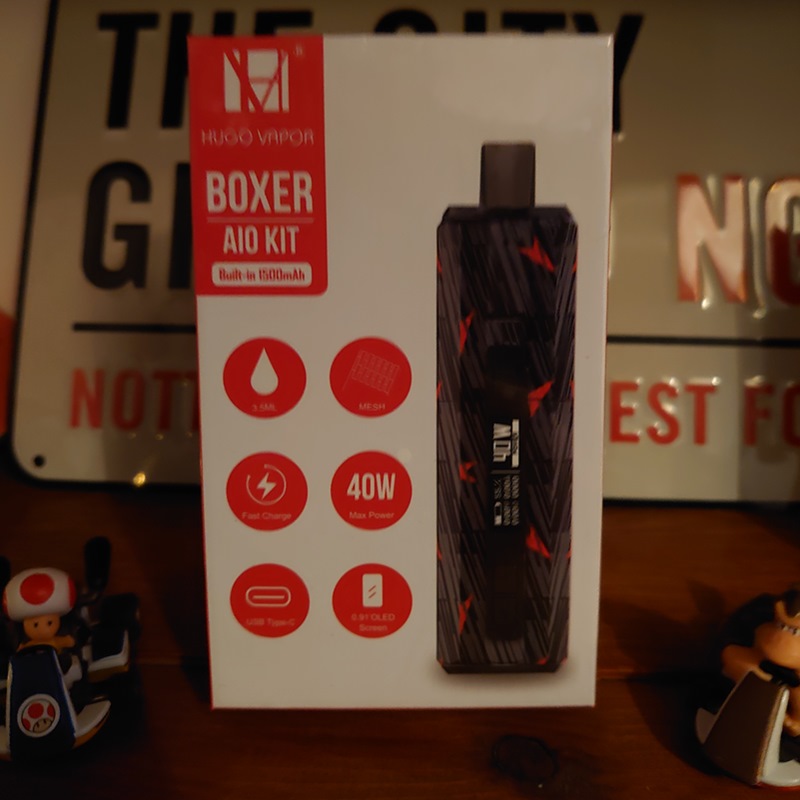 It all comes in a nicely presented box…
All hyped up and ready to see if this packed a punch I got it all out. The device itself is pretty light and the rubberised coating and the odd shape of it actually make it feel really nice in the hand. There are 3 buttons on the front, the up and down buttons below the screen and the slightly larger fire button above, they are all nice and clicky and respond quickly enough. The screen itself is quite bright and I've not had any problems seeing it even in bright light.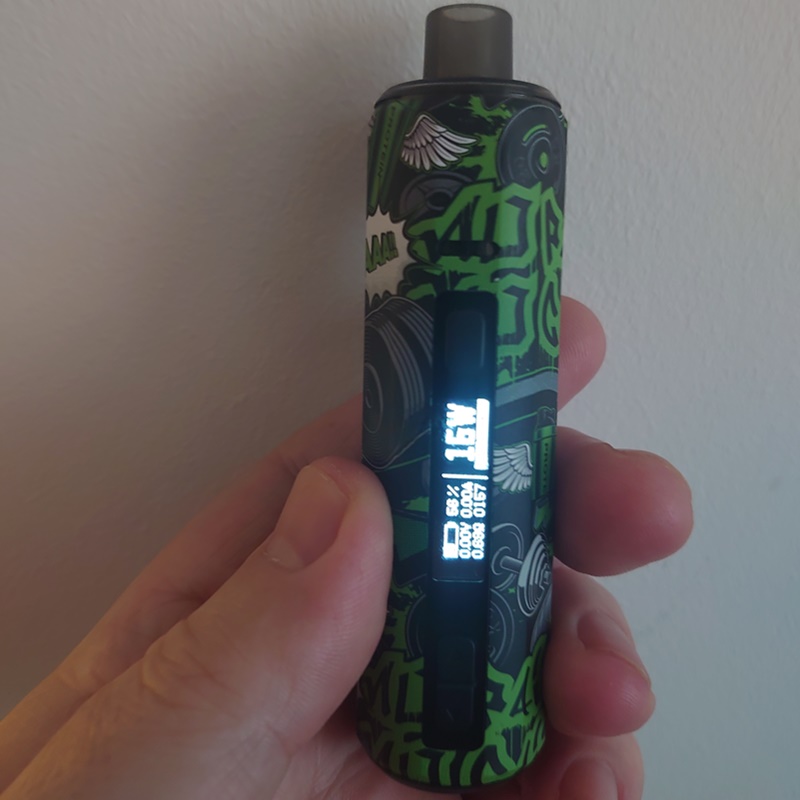 The screen displays Battery Indicator, Battery percentage, output voltage, output amps, coil resistance, puff counter and wattage. When you fire the device it ramps up pretty quickly and on the screen the wattage will change to the puff length which stays there long enough for you to check.
You probably can't tell from the picture but the screen on mine isn't quite straight, the right hand side is a touch lower than the left, not a deal breaker but maybe this should have been checked before it was packaged. When the screen is on i noticed a very slight high pitched sound coming from the device, it's not immediately noticeable but it's there and if I had a dog it might well notice so keep this away from all canines.
Pressing the up or down button adjusts the wattage in 1w increments up to it's maximum of 40w but it doesn't round robin back down to 5w. Pressing up and down together locks the wattage, pressing down and fire resets the puff counter and pressing up and fire flips the screen. Anyone who has read my recent pod/AIO reviews will know that the screen being what I consider to be the wrong way round is a bug bear of mine but on this I can flip it so it's the other way around, genius or a simple mind being excited about a simple thing, you decide.
The Pod itself has 6 decent magnets on the bottom and isn't going to come loose when you shake the device and slips nicely on top of the device. The fill port is on the side of the pod, you peel back the rubber bung to reveal the port which is a decent size and takes all size of bottles. The bung itself I found sometimes tricky to push back into the hole every now and again so something to note as we all know it can't be down to my beautiful hands, oh no. The coils are standard push and pull and slide in nicely and sit securely in the pod. At the bottom of the pod there is a small section missing, have a look at the pod….


The section that looks missing is actually for the airflow, you can also see the airflow holes in the device itself. You pop the pod in then twist it to adjust the airflow, the pod then covers the airflow holes and can be adjusted all the way open or down to a pretty restricted hit. It would still be a very loose MTL draw if you were going to try that but for RDL the range of airflow is quite impressive.
Now, that's all well and good FM but get to the point, how does it perform? Does it float like a butterfly and sting like a bee? Or will it be KO'd in the first round? Ding ding round one….
The 0.4 coil was already loaded so I filled up the pod with my Unicorn Shake and let it sit for a good 20 minutes before taking a vape. The flavour is pretty good to be fair and with the adjustable airflow you can tailor the vape how you want. I found that 26w with the airflow about half open was my sweet spot and it's a nice vape. It's not going to knock you out with how good it is but it is no amateur in terms of vapour and flavour.
Other things to note before we go to the judges to decide are that it's compatible with the SMOK RPM coils (the coils look identical) so they will be easy to find. The claim is that the device will charge in under 90 minutes but when I charged mine from flat it took a touch over 2 hours. Mine also leaked a bit, nothing major but you will want to keep an eye on it to stop it from building up.
Hugo Vapor Boxer AIO Review Conclusion

Whether or not the looks appeal to you will be personal but personally I quite liked it. The device is easy to use, works well, the adjustable airflow is really good and it produces good flavour. However, there are a few niggles with this in that the quality control could have been better in terms of the buttons, the screen is slightly wonky and mine had a slight rattle and the screen made a noise when it was on. It's not going to blow anyone away but it's OK and could be a decent budget option for someone.
The Boxer page also contains one of the best pieces of life advice I've seen where it describes the Boxer as "Pocket size for easy carrying in your pocket. Never drag your pants." – Never drag your pants indeed, good advice for us all.
You can head on over to HealthCabin to buy this for $24.99 or log in to see the lower price of $19.65.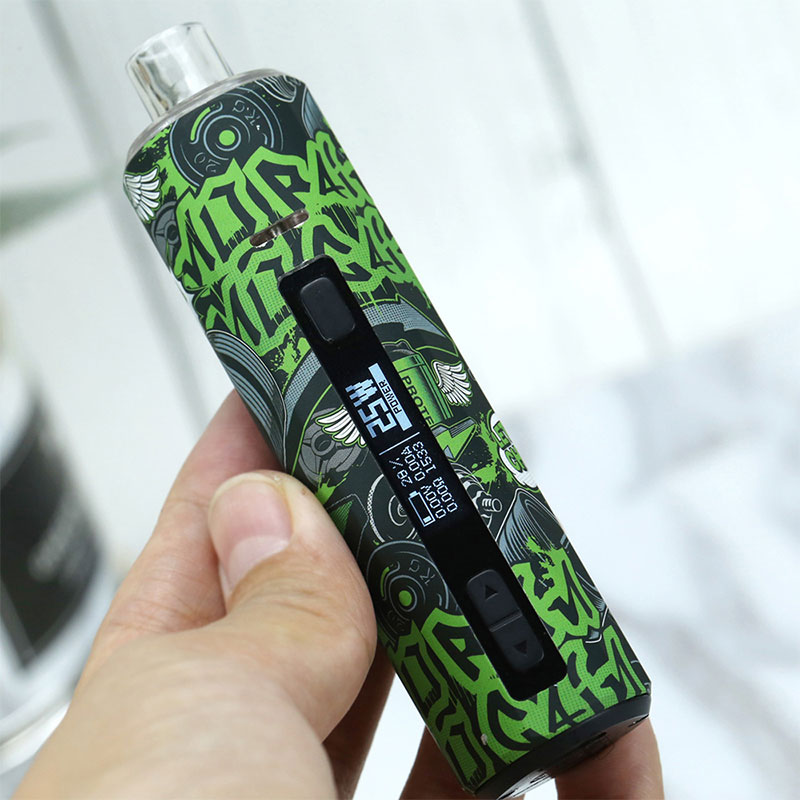 This review was written by Tim from POTV(planetofthevapes), click to view original review.