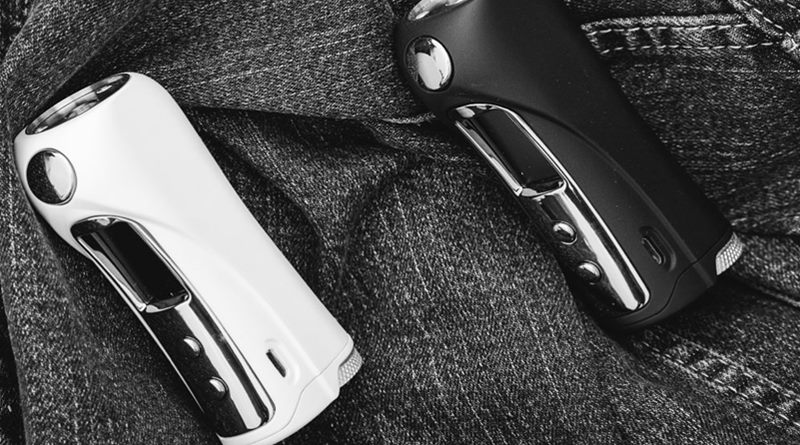 Hello again everyone and welcome back for todays review of the KSL S Box Mod which has been provided to me for review by Healthcabin. I'll leave a link to their store as well as the product link. There is a considerable difference in price after signing in at Healthcabin so don't forget to sign in.
Receiving this product was the first time that I ever heard of KSL as a vape company but I can tell you this after using the S Box they will be on my radar now. The S Box is a single 18650 device with a wattage range of 5-80w and has a nice selection of power modes with a very easy and simple menu system that I will discuss a bit later on. 24mm or smaller RTA's or RDA's are the biggest toppers that the S Box can accept because the top cap of the device is recessed preventing it from accepting anything larger than 24mm, also there are only 2 color choices offered, black or white are your choices in a rubberized paint finish that gives off a satin glow. Before we get into the review lets get to know the KSL Box S device a little bit.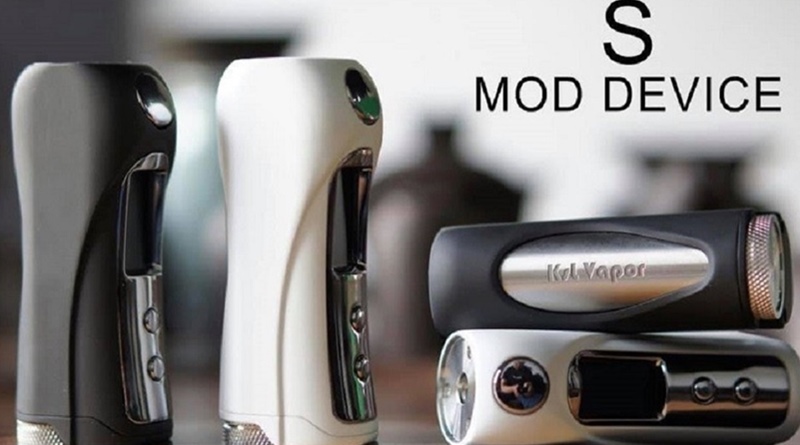 1pc KSL S Mod
1pc USB cable
1pc User manual
1pc Warranty card
Powered by the advanced KSL V2.0 chipset
Single 18650 battery with 80W max output
Durable metal construction with ergonomic design
Supports VW, TC and Bypass modes with 0.1s fire speed
FIRST IMPRESSIONS
Opening the box you are greeted with the S Box in all it's beauty nesting in a cutout tray with your instruction pamphlet, warranty card and micro USB charge cord underneath. The charge cord can also be used for firmware upgrades if any become available.
I must admit that I never dreamed this device was going to look as gorgeous as it is, I actually just gazed at it for about 20 seconds before picking it up. The very first thing I noticed was the rubberized paint finish and how well it felt in my hand being ergonomic to either thumb or finger fire the device without any slippage. The second item to catch my attention was that the top plate of the device is sunk in a bit leaving you the only option of a 24mm or smaller tank or dripper to attach which I'm fine with, remember this is a single 18650 device so low to medium wattages are how I would vape it anyway.
Speaking about the battery, it is installed from the bottom via a battery cap that has lots of knurling aiding you in unscrewing it from the device. After unscrewing the battery cap I looked for polarity markings and sadly only found a minus symbol on the battery cap but no positive marking inside the battery tube.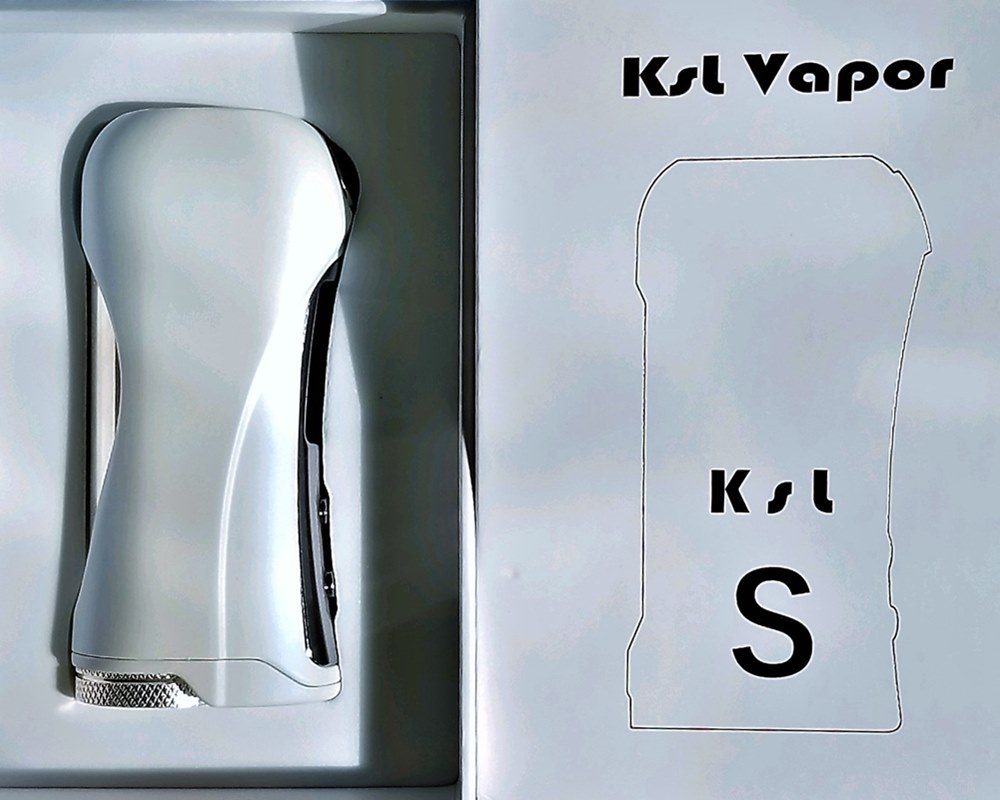 After installing the battery and screwing the cap back on I checked for any rattles or battery slipping and found none, everything was solid within the device. The S Box feels of quality with it's materials being a zinc alloy it is no lightweight but not super heavy either, definitely not shirt pocket capable though. This device is very heavy on it's metal look even having part of the battery tube exposed with KSL VAPER engraved in the center. Turning to the front of the device, again a lot of metal look with the face plate and power button having that look. I am assuming it's metal but it might also be plastic with a chrome look to it. The plus and minus buttons are located at the bottom of the face plate and the power button is set in at a angle adding to the fantastic look of the device.
Moving to the display screen you will notice it's recessed into the device with the face plate acting as a bezel around it. The display screen is insanely bright as well as vivid and can be used in it's setting of level 3 in bright daylight with no problem, there are 10 brightness level settings. With the display screen being recessed and the shiny face plate surrounding it you will get some reflection effect but I actually like it. Information is laid out well with the mode your vaping in at the top followed by your wattage, if using temp modes your wattage and temp are displayed together with wattage on top and temp below it. Under your wattage is volts, below volts on the left is your Ω's with seconds puffed next to it. Finally at the very bottom is your battery meter that is broken into 5 boxes. Sadly no puff counter exist on this device.
The micro USB port is located on the right side of the device at the bottom. As I said earlier with the device being a single 18650 device I think KSL made the top cap sunk in so only a smaller topper could be used preserving battery life and that's just how I tested it using it mainly for MTL with a 0.96 build on it. By the way battery management is fantastic on it.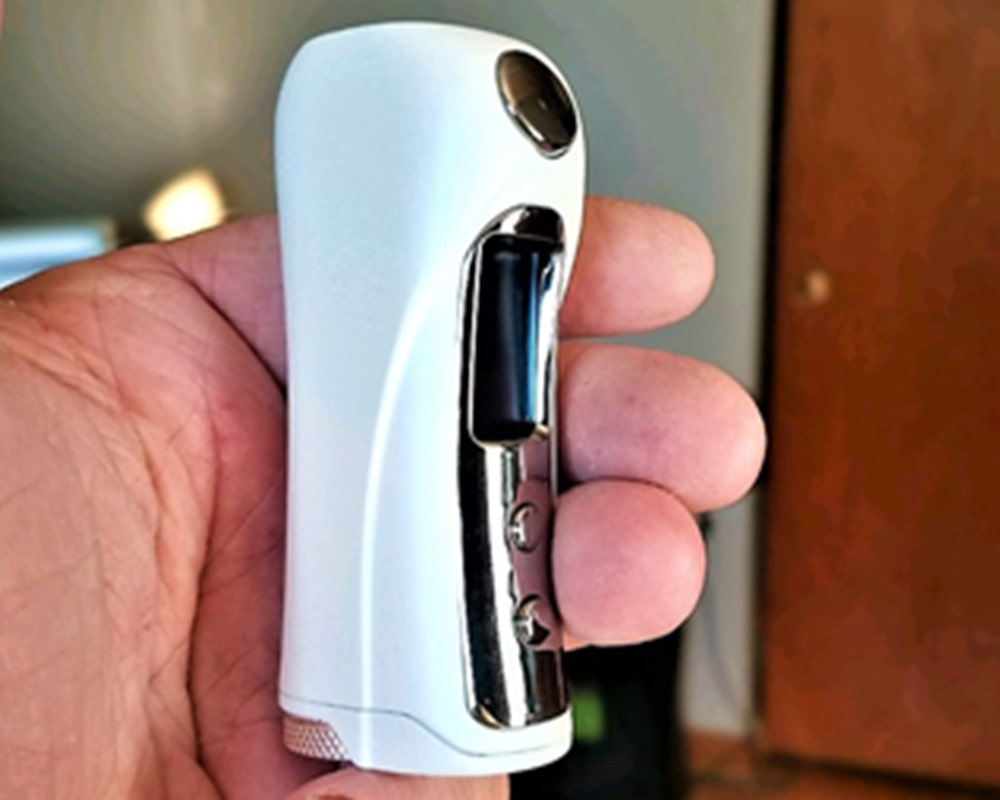 Using a 22mm tank did not cause any problems with airflow, the top cap isn't recessed very deep but deep enough that a 25mm wont work (I TRIED IT). The intended 24mm toppers fit like a glove and look great on top of this device.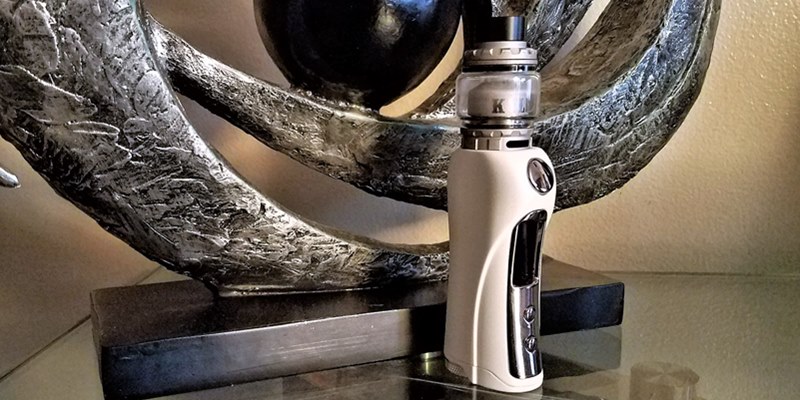 MAIN MENU
Moving on to the menu to which there are actually 2 menu systems on the S Box with the first being the main menu that has your temp modes as well as Mech mode ( BYPASS ). To access the main menu after the device is turned on by quickly pressing the power button 5 times, after the device is on 3 quick presses of the power button opens up the menu, once open your power mode will become highlighted, while highlighted press either the plus or minus button to change modes, in temp mode pressing both plus and minus together will enable wattage to be adjusted when wattage is blinking after wattage is adjusted press both the plus and minus buttons together again and the temp will begin to blink, adjust using plus or minus buttons. When in power mode pressing both plus and minus buttons simultaneously to lock wattage adjustment buttons while still being able to vape.
MINI MENU
The KSL S Box has a 2nd menu where you brightness can be adjusted, your chip version is displayed, powering the device off and exit button are located. 5 quick presses of the power button brings up symbols with there function written below them with the first being brightness followed by version then exit and finally power off. yes you must be in the mini menu to power the device off.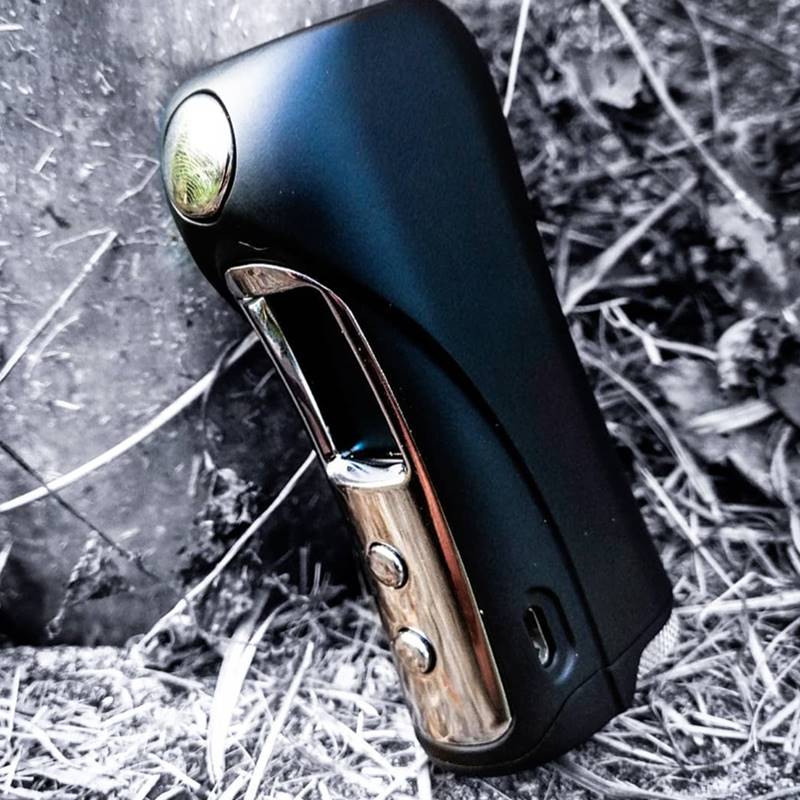 USING THE DEVICE
I have been using the S Box for about 2 weeks and all I can say is well done to KSL. Not seeing a positive polarity indictor in the battery tube had me worried on the construction of this device but after using it for a couple of weeks I worried for nothing because it's been flawless in every operation. I don't use temp control so I can't grade the devices performance on that front but in wattage and mech mode everything worked great. The battery management is fantastic
Something I forgot to mention was how fast it scrolls forward and back, if you just press the adjustment buttons it scrolls in .1w increments but if held down then it scrolls in 1w increments. I've nice stable power with no spikes or lags and it fires very fast. My only 2 cons for the KSL S Box are no positive polarity marking in the battery tube and no puff counter on the device only seconds puffed, that's my only cons for the KSL S Box.
So in closing I'm very happy with the performance and being a great looking device is a nice bonus. I hope this review helped anyone looking to purchase the S Box. It's a winner folks.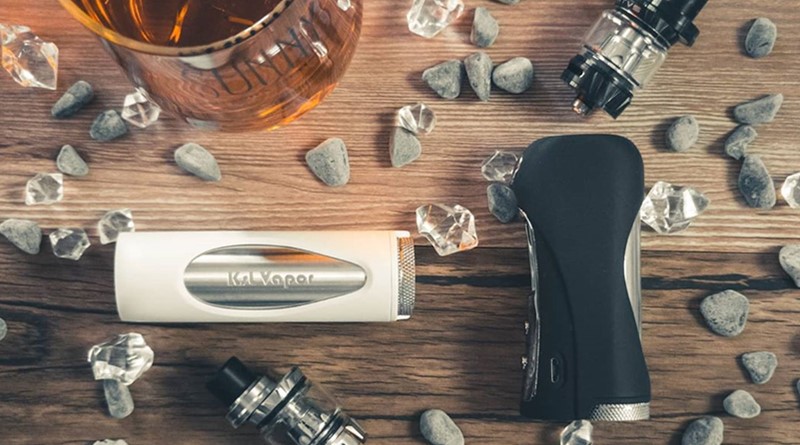 This review was written by Bob from ECF, click to view original review there with more photos.