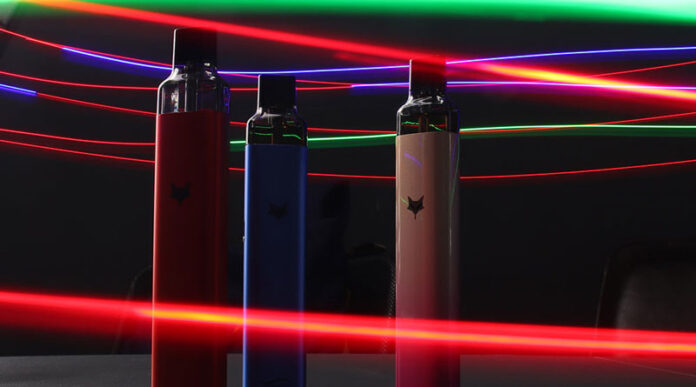 Hey there fellow vaperinos,time for another review of a pod like device that was sent to me by HealthCabin for the purposes of this review. Starting off with some nice detailed pics so you can get a quick impression on the device i will be reviewing today. Anyway, let's get started the Kuiho Model V Review together!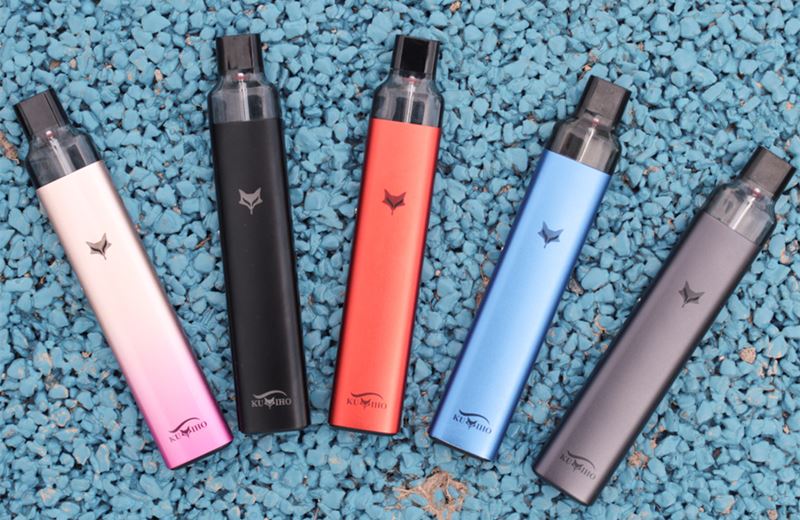 Unboxing and first impressions
So i gotta be honest here,i never heard of this Brand.
Name sounds cool thou and everyone deserves a fair chance so i shake my low expectations and go full in with an open mind not knowing what will happen.
The packaging is good,slide the outer sleeve out and then remove the top part of the box,on top you will find the instruction manual and the warranty card.
Once removed you will see the contents of the box all neatly tucked away,the pod device and the 2 cartridges and no USB Type-C charging cable.
In these days that will live in it really is not a big deal,we all got a drawer filled with Type-C charging cables so meh,no biggie.
Holding the pod it feels light,as it should since it only weighs 32 grams including the pod.
Even so it doesn't feel flimsy,it is made of Aluminum Alloy and PCTG and it has a really cool looking paint job,in my case i got the Gold Pink.
Not just the one color,from top to bottom it would get darker going full pink right at the bottom of the pod,looks pretty good.
On the side of the pod you have the airflow slider which will allow you to go from a full MTL to a loose MTL.
Pod cartridges look like your usual cartridges,the mouth piece is a bit different to other cartridges but it is comfortable to use and you have a line sketched on both sides with the word "Min" so you know that when the e-liquid is there or close to the line it is time to refill.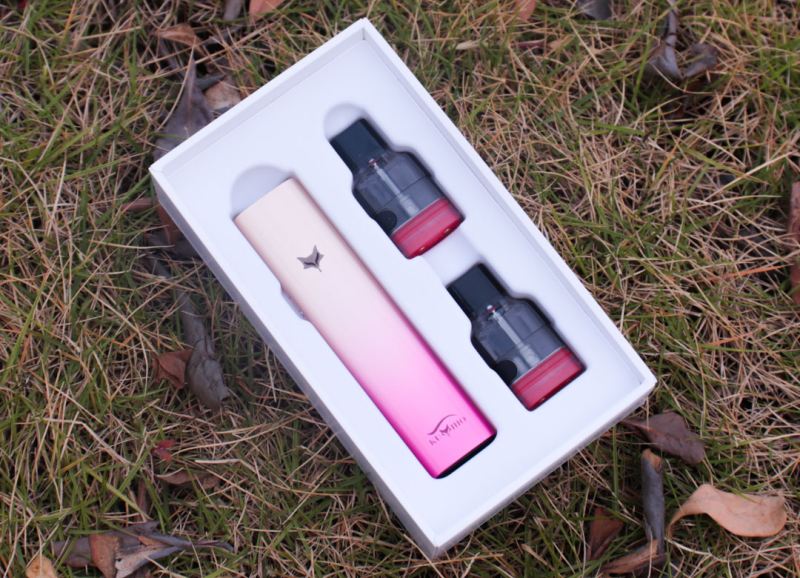 Vaping time
Lately i don't tolerate Nic salts that well so i decided to use my regular Shiva aroma,proportion of 70VG/30PG and 6mg of nic.
This is my go to aroma on a daily basis and i always use the same one with all my reviews,helps out when its time to determine the flavor i am getting from the vaping apparatus i am reviewing.
Well the pod came almost fully charged,had it plugged for like 10 minutes until it was fully charged,charging time from zero to full will take about 50 minutes or so.
This pod has a 600mAh battery,for a device of this type its an ok size battery to have,won't last you the whole day if you a heavy user but since its type C the charging time is pretty low.
The pods have the usual rubber "band" on the side,just grab the side where the arrow is pointing to and lift so you can have access to the fill port.
As usual do not try and be a Hercules and jam the tip of your e-liquid bottle,do it slowly and without pressure,well anyway got both pods filled and its time to let them soak the sweet nectar of the gods.
When using drop in coils or cartridges like this it is always good to leave them at least 10 minutes,that way you can rest assured the coil has had time to really soak up that e-liiquid.
So while waiting for those coils to be ready i think i will give you a small guide on LED situation regarding this pod.
There is a small led in the front of the pod shaped like a fox,depending on its color and the times it flashes it can mean several things,let us go thru it together:
When charging the pod it will be in red if it was before 30% and then from 30% to full the fox "eyes" will flash but this time in white,once the device is fully charged the fox "eyes" will remain lit up,then its time to unplug it.
When you insert the cartridge into the pod the LED flashes white only once and the body of the pod will vibrate
When you remove the cartidge the LED will flash red only once
Low battery? the LED with flash red 10 times
In the case of a short circuit the LED will flash white 3 times
Going over the 8 second puff duration (Overtime protection) the LED will flash white 7 times
In case of overheating the LED will flash white 5 times
Ok so with that out of the way and having the coils properly soaked up it is time to get started.
The output wattage of this pod varies from 11 watts to 18 watts,the pod will automatically adjust the wattage depending on what coil you are using.
Thought i would start off with the 1.0 ohm coil (11W-13W).
Nice flavorful vape with decent cloud production,not as much hit as i am use to but then again this type of devices work better with nic salts.
Chain vape the heck out of this coil and it had no trouble keeping up,not going to say they are the best coils i tried but they are pretty good.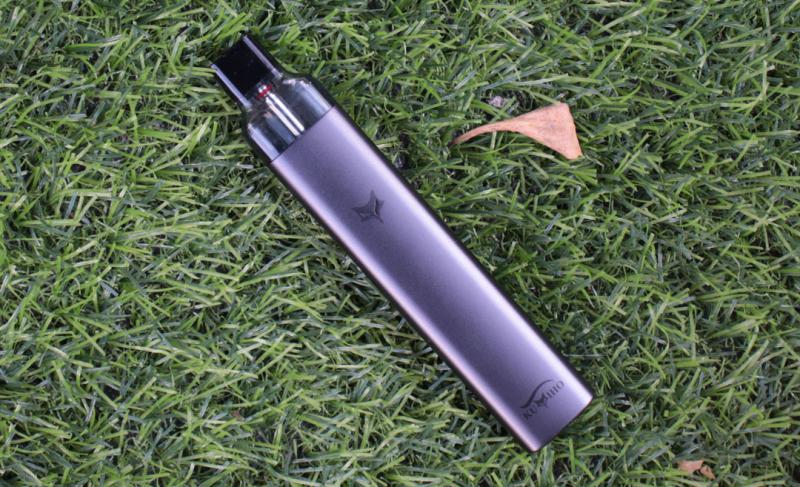 Used it all afternoon so i would get "use" to it so when i switched to the 0.6om (14W-18W) i could really tell the difference.
The 1.0ohm coils are also available pre-filled and come in a variety of flavors:
Ice Mango
Ice Watermelon
Mung Bean
Assam Milk Tea
Ice Blueberry Lemonade
Ice Banana Apple
Passion Fruit
Banana Ice Lolly
Ice Coke
Fanta
(Wish i could have tried the Fanta flavor,we drink a lot of Fanta in Spain so i was curious on how it would taste)
Time to give the 0.6ohm a try,judging by the higher power i got a feeling i would enjoy this one much more and oh boy was i right.
The 0.6ohm coil was much better,more bodied flavor,bit more heat and a tad more of cloud production,this coil is the one i used the most since its the one i really enjoyed.
When using this device i had no problems with the auto draw feature,100% of the times it worked like a charm,not one hitch.
I refilled the 1.0ohm cartridge 3 times or so and the 0.6ohm coil i refilled about 10 times and not once did i see any leaking at the bottom of the pod,leak free for the duration of the time i used this device.
All 2 cartridges i used with the airflow fully open,not an MTL user so this is the way i prefer to vape.
Did try it with the airflow fully close and yeah this truly delivers a nice MTL experience,would probably be even better if i used nic salts.
Pros
Good looking device
Good paint job
Seems solid and well designed
Adjustable airflow
Type C charging
Vibration when the cartridge is properly inserted in the pod device
Cons
No USB Type C cable included in the box
Which in itself isn't really a big con,i mean in these days that we live in we always got spare cable lying around so meh.
Would i recommend this device
If you're looking for a device of these characteristics then yeah i would highly recommend this device,price wise at the moment at HealthCabin is 12.99 US dollars.
For that price you are getting one solid pod device that has good performance and that will meet your vaping needs.
For someone that is looking into quitting smoking this would be a good choice since its easy to use.
Thanks to the folks at HealthCabin for sending me this product for review purposes.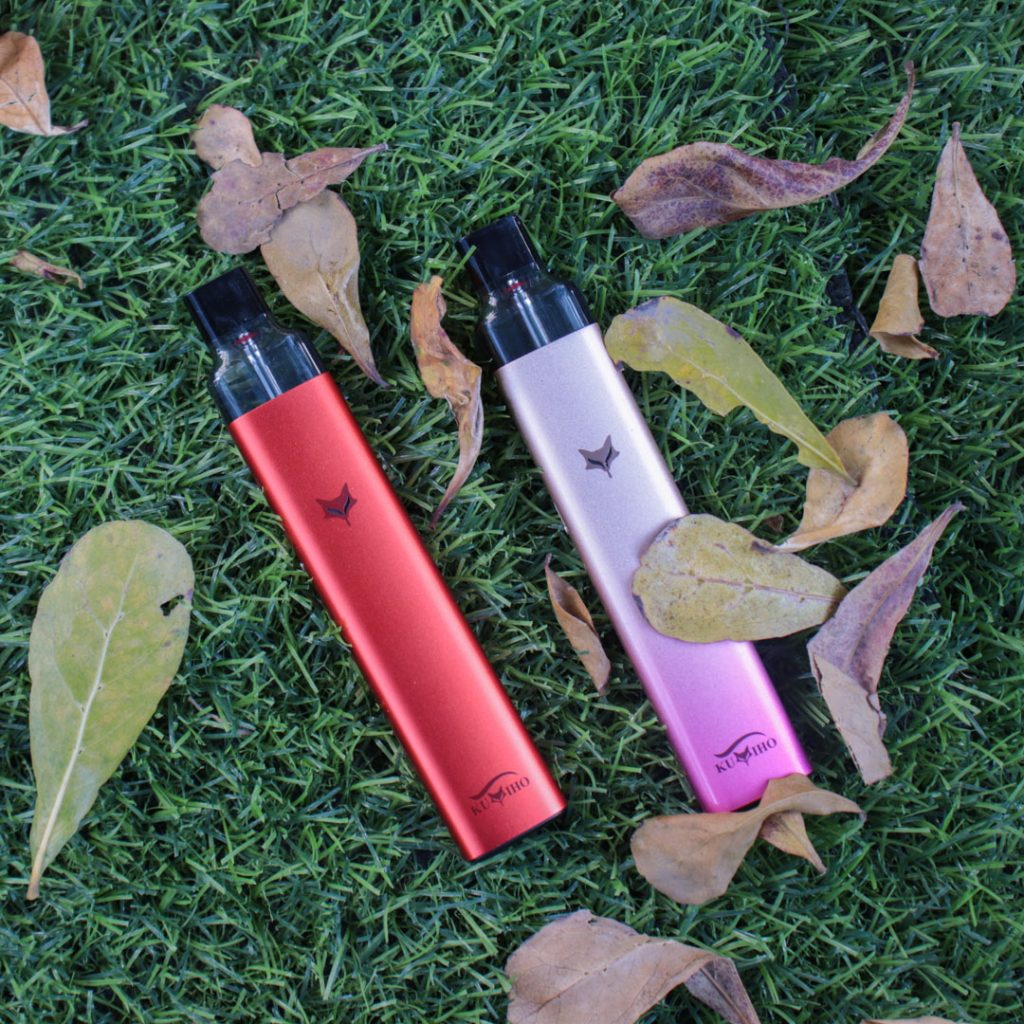 This review was written by Javichu from ECF, click to view original review.