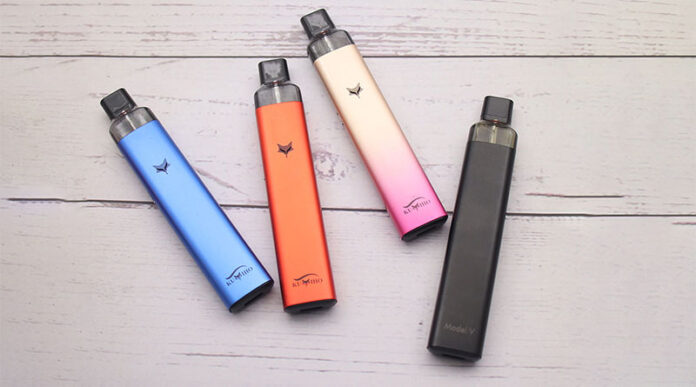 Thanks to HealthCabin for sending me this product to review! The Kuiho Model V is a device in the cheaper range of the pod kits. It's a straightforward and easy to use pod. No button or anything. It does have airflow control, which a lot of vapes in this price range don't have. Anyway, let's get started the Kuiho Model V Review together!
Disclaimer: This review is my own thoughts and I am not associated with anyone at HealthCabin, nor am I being paid to write this review.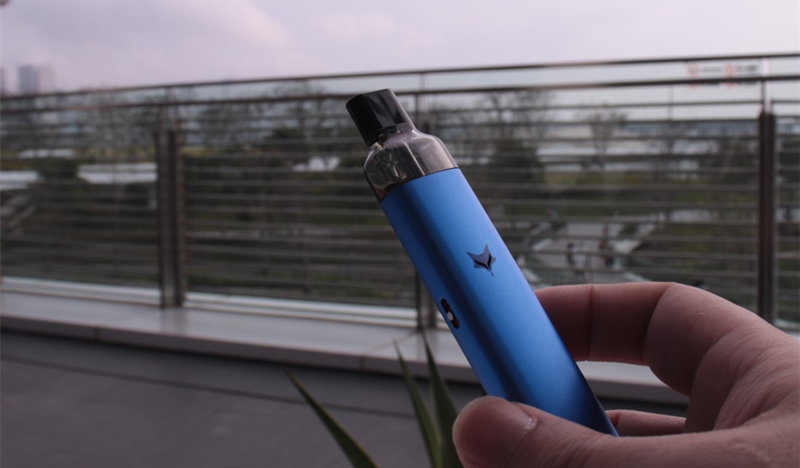 Build-in 600mAh battery
2ml refillable empty transparent pods: 0.6ohm & 1.0ohm
Patented coil cotton design for 0.6ohm pod for quick eliquid transmission
Innovative vibration interaction when the pod connected
Super easy to use with auto draw
Adjustable airflow for accurate RDL & MTL vaping
Pre-filled pods are also available, sold separately
USB C charging port
1pc Kuiho Model V Device
1pc Model V Empty Pod 0.6ohm (14-18W)
1pc Model V Empty Pod 1.0ohm (11-13W)
1pc User Manual
Design
It's a good looking, lightweight device. The look of it would be comparable to the Wenax K1, especially with that longer mouthpiece. Definitely not a look we haven't seen before, but surely something that works. Especially with the stick form factor, oftentimes something for cigarette quitters to pick up.
In size it's about the same as a caliburn device, only the pod is a little taller. It took some getting used to for me, the look of the pod, but I'm starting to like it, especially because it gives a really comfortable experience.
There's a small airflow control slider on the side, with 3 dots to get it more or less airy. There are no buttons or anything on the device, it's just a little stick in the color you want, with the branding and led light indicators on the front.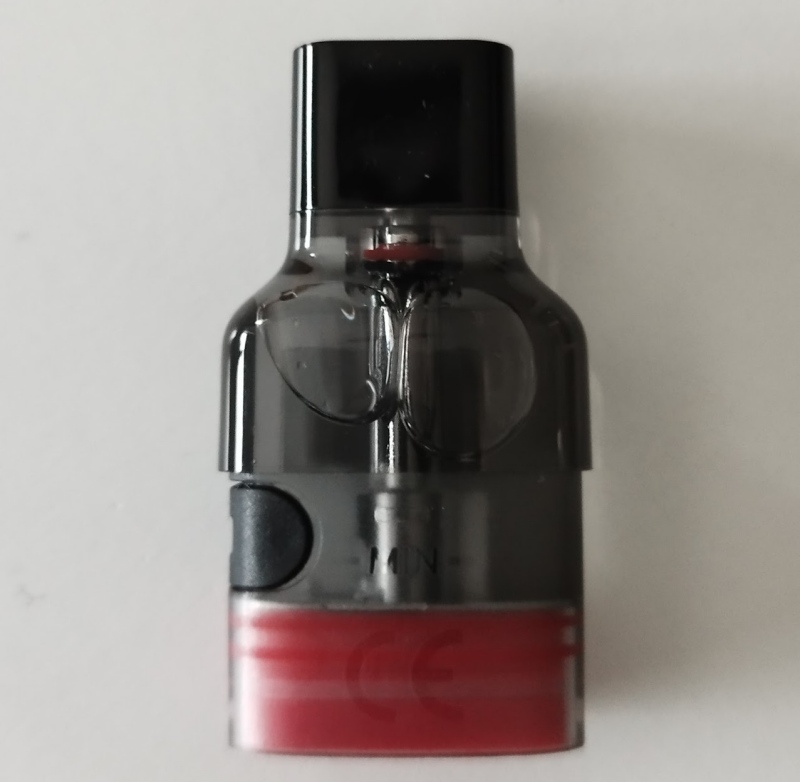 Pods
Wow, do I love these mouth pieces! Not necessarily the way they look, but they feel so comfortable and they get the perfect amount of warmth when taking a hit. Flavor is very good and accurate, especially on the 0.6 ohm pod. It also gives a decent cloud and with the airflow wide open, you can do an easy restricted direct lung hit with it. The 1.0 ohm pod is definitely meant for mouth to lung vaping and also does this job very well. I did experience a little spitback with the 1.0 ohm pod, which I didn't at all with the 0.6 ohm. The pod has a basic side filling system, with a tab you can twist out of the way very easily for easy filling.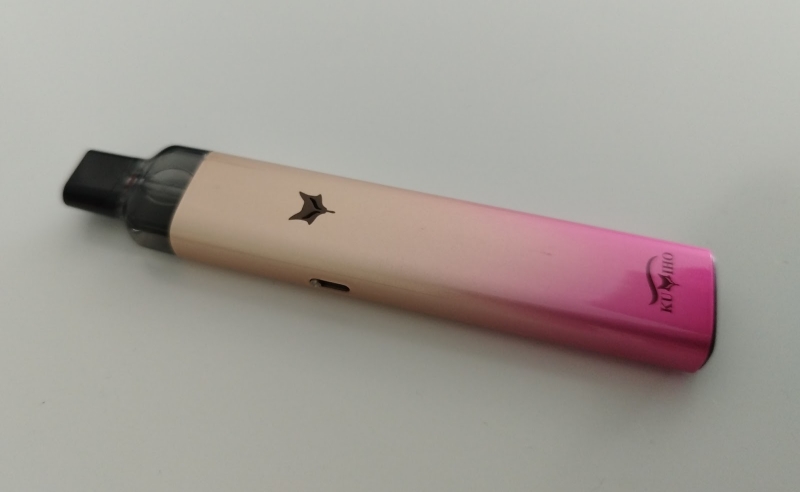 Performance
You can tell that the airflow control is really accurate and really does something. Fully closed, it makes a really tight mouth to lung draw, maybe even too tight. I'd recommend always having at least one slot open. Compared to other pod devices I've used, this airflow control button slides very easily. At first I thought this would be easily sliding on its own without wanting to, but that hasn't happened to me at all.
The battery is fully charged rather quickly, but fully charged it wouldn't get me through a full day. It would get me through an 8-hour work day though, so when at home, I can just charge again. The battery indicator light only has red and white. White is 100-31% and red is 30-0%.
The implemented vibration when putting the pod in, is something I haven't seen before. I really like this touch to it, letting you know the pod is secure and ready to vape.
I think what attracts it most is the simplicity of it. People who are trying to quit a bad habit, maybe don't want to deal with the fuss of changing coils and devices that leak. This one would be a perfect starter kit for people who aren't familiar with vaping at all yet, but also to those who are but just want an easy, on the go spare.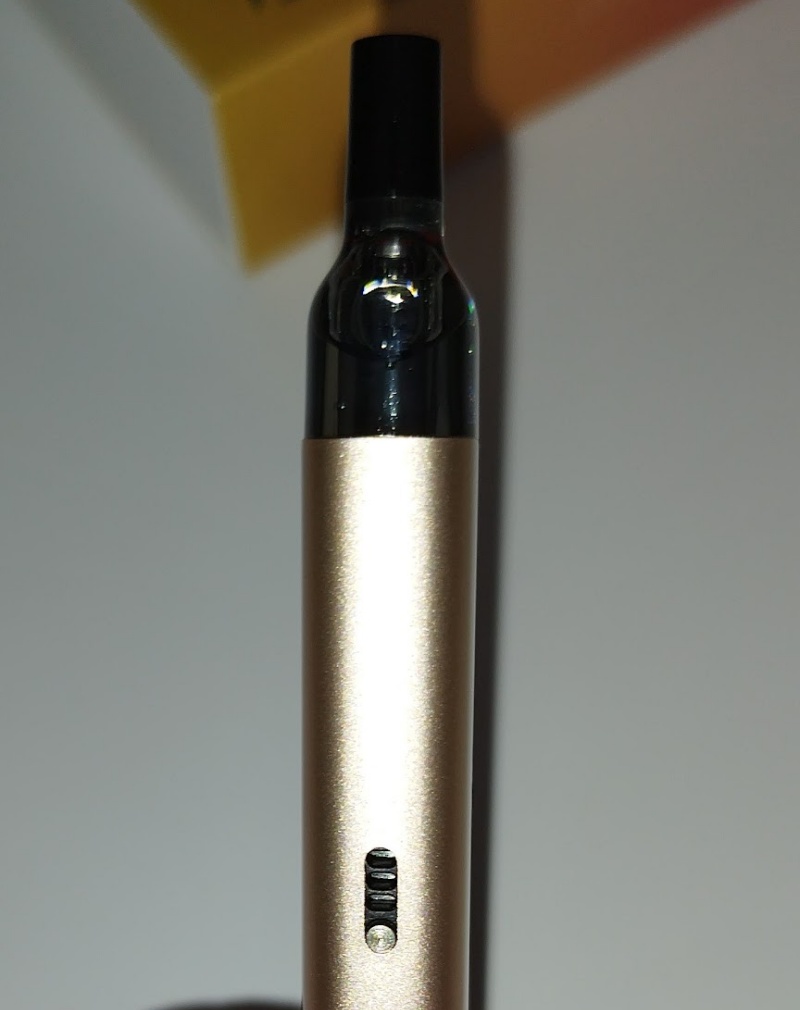 Pros
Clear pods
Airflow control is very accurate
Comfortable mouthpiece
Leak-free pods
Beginner-friendly
Cons
Relatively small battery
Availability of the pods
Verdict
It's a very good pod device, especially for the price category it's in. Quality and formfactor wise very close to things we've seen before from Uwell and Wenax, but cheaper. The thing I'm most worried about would be the availability of the pods. Not only how long they'll be available, but how accessible they are worldwide. If you can stock up on those or get them easily around you, I'd definitely recommend this device, especially if you're now just on disposables or even cigarettes. It could even be a go to device for myself. For one, I'm gonna enjoy the time I have left with the device with the two pods that came with it.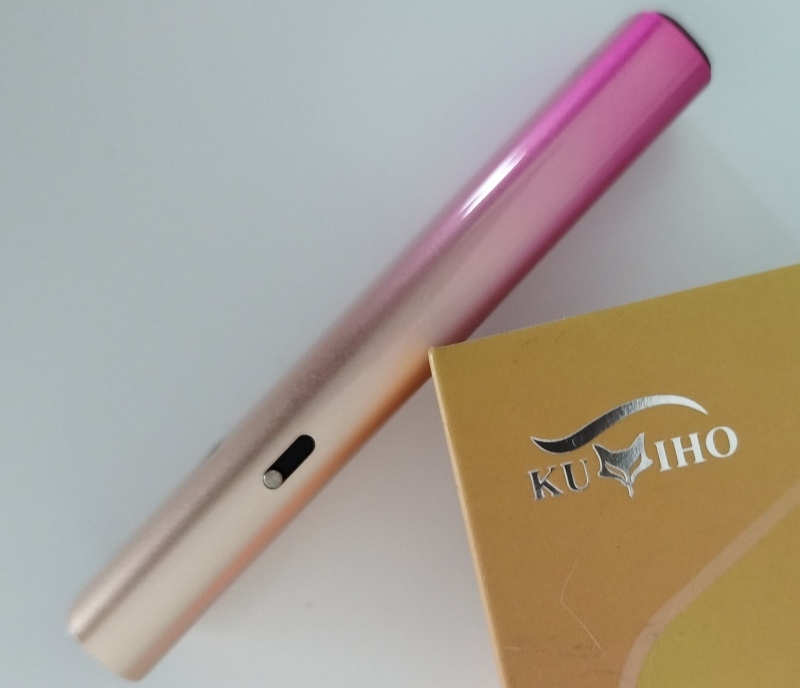 This review was written by Naomi from E Cigarette Forum, click to view original review.