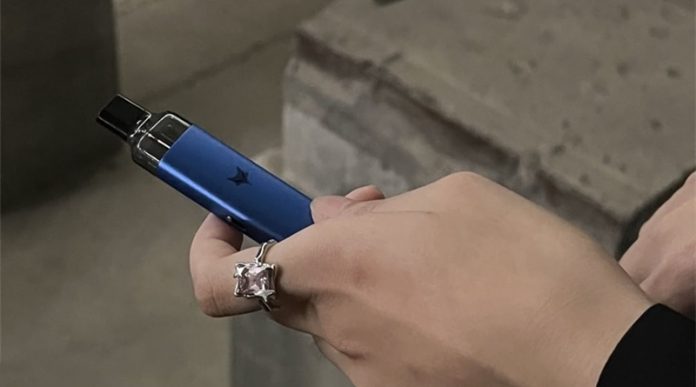 Roll up… Roll up. Hello my fellow vapers today we have a kit from Voopoo The Drag X Pro. This was very kindly sent to me from Healthcabin. Let's get started the Kumiho Model V Review together!
As always this review is my own thoughts and not associated with anyone from Healthcabin or POTV. Nor have I been paid for my thoughts.
Abit about the kit
This is a new starter kit in the Kumiho range and offers both refillable and pre filled pods. The pre filled however aren't tpd compliant so I'll be using the refillable pods, which are available In 2 options a 0.6ohm and 1.ohm.
It's an autodraw only pod kit, features type C charging, adjustable airflow and a vibration connection sensor.
The kit is available in 5 colour options and I recieved the gold pink Variant.
1x Mod
2 x Pods (0.6ohm & 1ohm)
1x Instruction manual
1x Warning card
Autodraw device with adjustable airflow
Power 11~18 watts
2ml PCTG refillable and pre-filled pods available
Resistance range 0.4~3.ohms
600mah internal battery / 0.75 amps charging via USB-C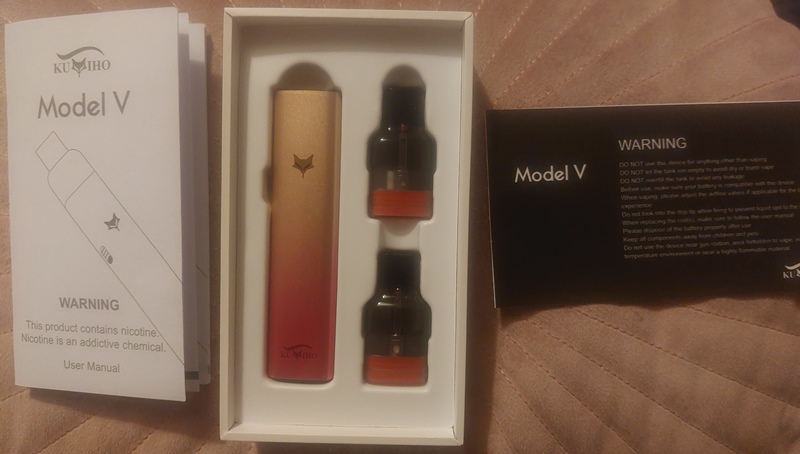 Mod
The device itself is a lightweight aluminium with rounded of edges on each side and base making this a comfortable one to hold and easy to put in your pocket. With that said whilst it's rounded it doesn't stand up.
This is one of the most simple devices your find, featuring a 600MaH battery it had no fire button, screen or any adjustability on the wattage.
On the side of the device you have a simple airflow adjuster which is a slide type with 3 airflow holes inside, this kit van go from a a very restricted DL vape to a nice MTL. My first niggle about this device is that on the device I recieved the airflow tog is quite loose, meaning each time you take it in and out your pocket is does and will move.
On the front of the device there's 1 simple led light which inside the devices logo which is a sort of fox head.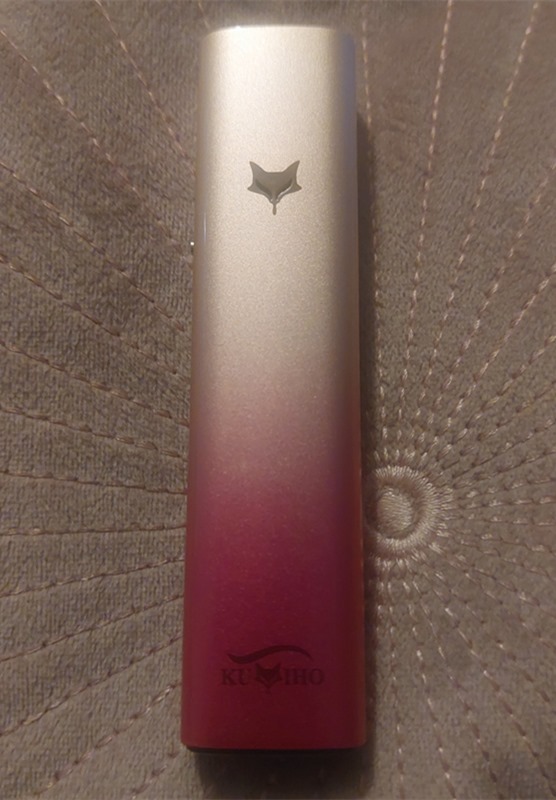 The light is there to indicate battery level whilst charging but also whilst vaping, the levels and there matching colours are:
Above 30% White
Below 30% Red
What I did find during my testing was once you hit red the level drops very quickly I found myself whenever I had some spare time charging it even on white so I was caught short again.
Another not necessarily disappointing thing but brave is the exclusion of an included USB type C charger, I know majority of people have 100s laying around but If you were to buy this as your first vape kit and you were an iPhone user or an older model phone you wouldn't necessarily have a charger lead and therefore would have to go out and spend money on cable.
pods
Included in the kit you get 2 pods which is always good to see, a 0.6ohm for a looser mtl or restricted dl vape and a 1ohm for you mtl vaping. These are made from slightly tinted pctg plastic leaving it very easy to see your juice level and feature a rounded duck style mouthpiece which I find very comfortable.
One thing they've done brilliant here with these being non removable coil pods they've been sure to etch the ohm of the coil into the bottom of both pods meaning you always know which one you have without having to try twisting and turning the pod to find some small writing inside the darkened plastic pod.
I found both pods to last well up to 2 weeks and the flavour is rather decent also, with the airflow adjuster whilst it's loose it does do a good job of changing the quality of vape you get from this kit, although the 1ohm pod is a little tighter with the airflow closed off I prefered the flavour on the 0.6ohm coil.
If you're to look closer enough what they've done is leave the cotton further out on the wicking ports this is said to increase the wicking and gives it quicker saturation, leading to better flavour and longevity.

Pros and Niggles
Pros
Great flavour
Inclusion of Adjustable AF
2 pods included
Easy to use
Cheap as a starter kit
Niggles
No charger cable included
Being rounded it doesn't stand up
Airflow adjuster quite loose
Throw away pods
Overall thoughts
The airflow tog is quite loose and does move about when getting the device in and out your pocket with it being a tiny kit this isn't a massive deal, the main niggle for me being no USB C charger cable I understand this helps keep the cost of the kit down etc but if you're new to vaping and don't have a cable you're forced to spend more money.
This is a brilliant inexpensive starter kit for anyone looking to get into vaping including 2 pods and making it easily one of the simplest devices there is makes it less scary and intimidating for someone to make the switch. I would definitely reccomend this kit for someone looking to quit smoking.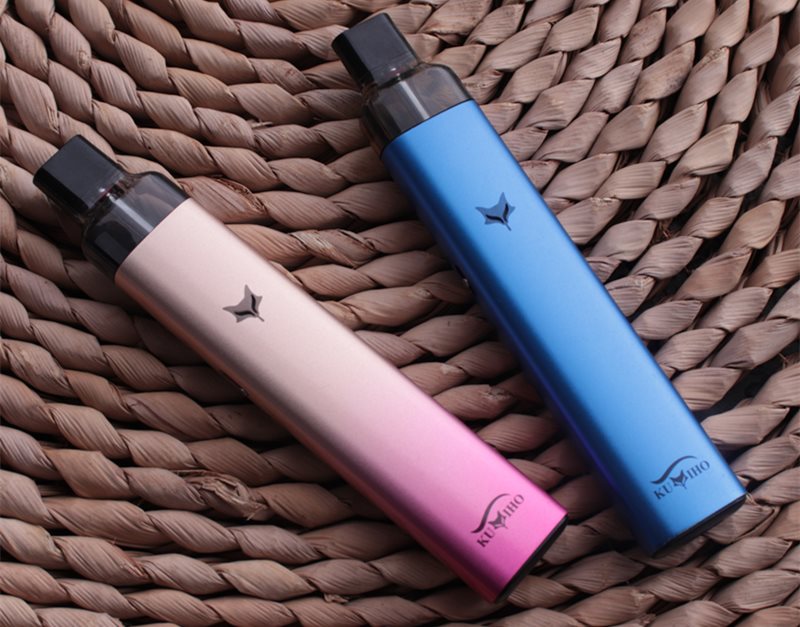 This review was written by Sam – The Vaping Gardner from POTV(Planet Of The Vapes), click to view original review.