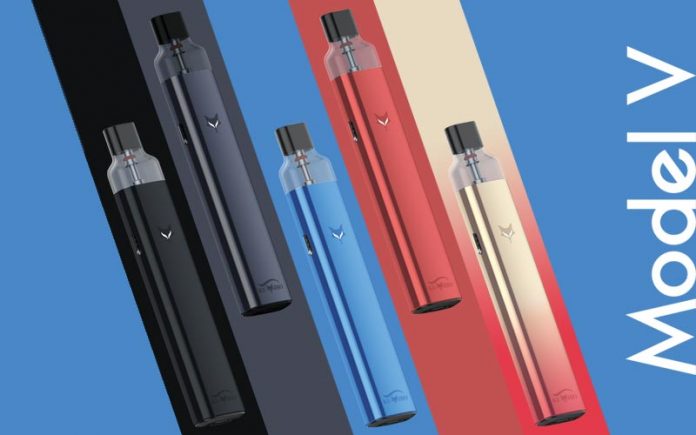 The Model V by Kumiho is one of the newest pod system in the year of 2022. Kumiho has been in the vaping industry for a long time and you can still Google their ego batteries, which are popular around 2014. Now they finally released a pod system – the Model V. In this Kumiho Model V review post, we will see how it performs.
600mAh built-in battery
2ml refillable clear pods
0.6ohm pod for RDL vaping
1.0ohm pod for MTL vaping
Vibration while pod connected
Adjustable airflow
USB C charging port
1x Model V device
1x 0.6ohm empty pod
1x 1.0ohm empty pod
1x User manual
Design
The Model V is a simple and compact device that you can take it anywhere. The overall dimension is 119mm tall, 22mm wide and 11.5mm thick. There are some big pros for this small device:
Shining LED Lights – You can see the Kumiho brand logo at the bottom of the front side, and there is a fox logo at the top of the device with 2 bright LED lights, which will last 5 seconds after each puff and will indicate the battery level.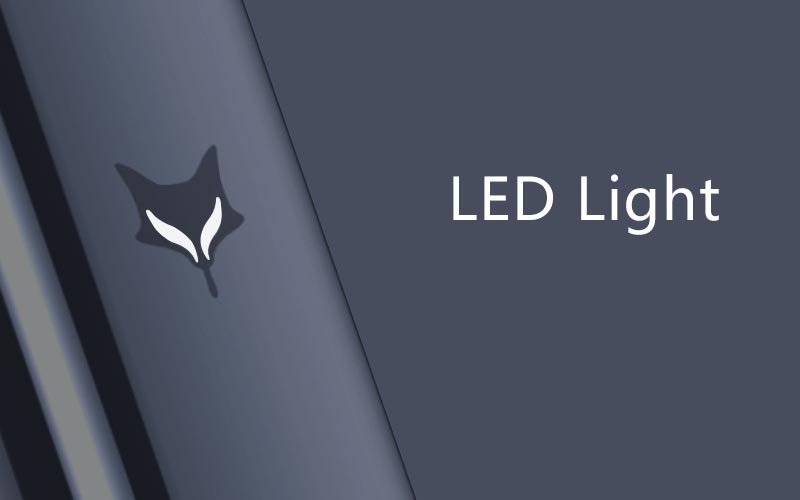 Adjustable Airflow – The adjustable airflow system was built in the up side of the device, there are 4 levels of airflow you can control with it to experience accurate MTL and RDL vaping experiece.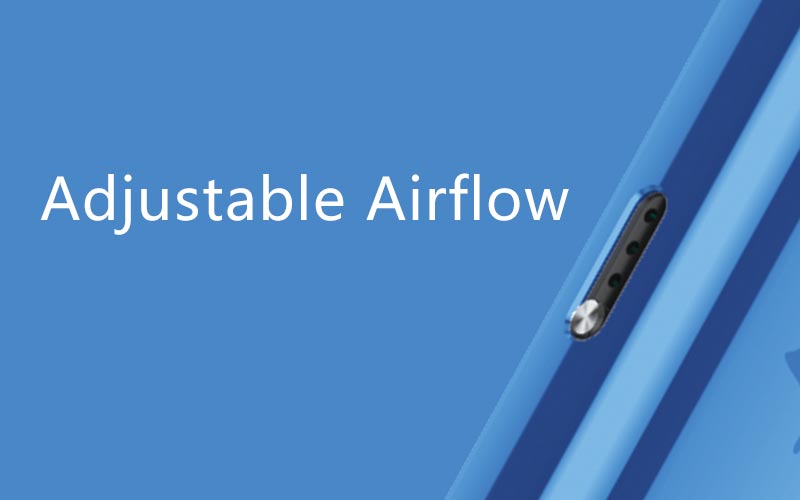 Vibration Alert – When the pod connected with the device, the device will vibrate and remind you the pod is ready to vape, and the LED also flashes bright light. The vibration makes things easy – no need to double check if the pod connected or not.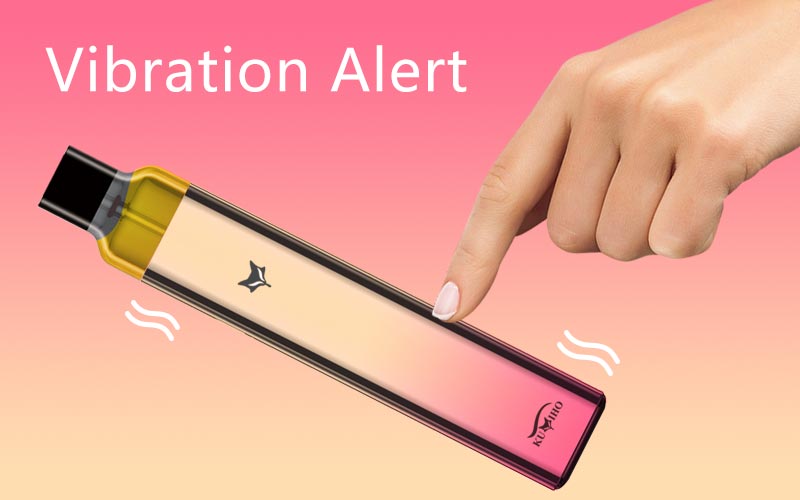 Clear Pods – I believe many vapers are tired of checking the eliquid level frequently, now with the Model V, you can check the eliquid level easily as the pod is totally clear – something like black clear or transparent.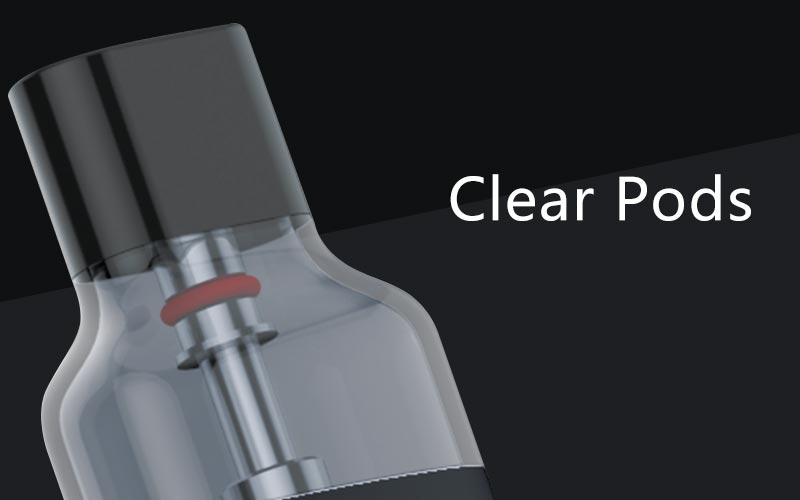 Long Drip Tip – The long drip tip will free your hands. It really helps when you're busy with working and wanna have some puffs.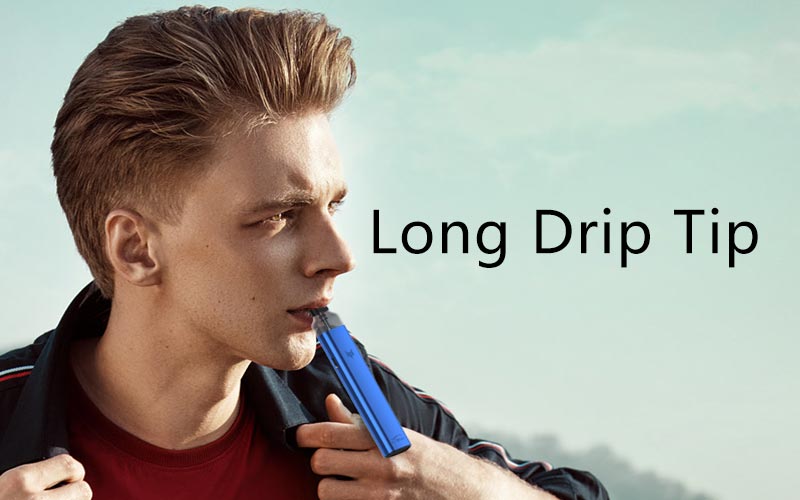 Pass Through Supported with USB C Charging Port – Vaping while charging is supported. You can find the USB C charging port at the bottom of the device, so the kit cannot stand while charging, not a big deal with that.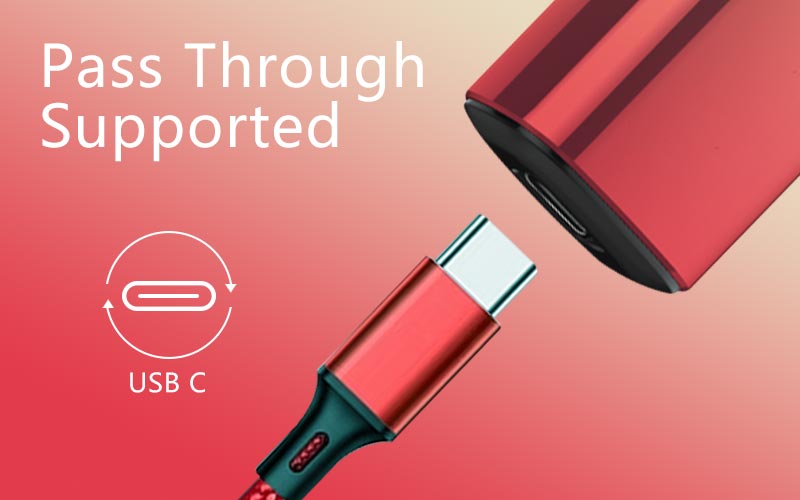 The Pod
There are 2 different resistances for the empty pods: 0.6ohm for RDL and 1.0ohm for MTL. It is a side filling pod by removing the silicone rubber.
They have a patented design for the 0.6ohm pod – the cotton is not all wrapped into the coil for quick e-liquid transmission, so as to deliver a rich RDL vaping experiene.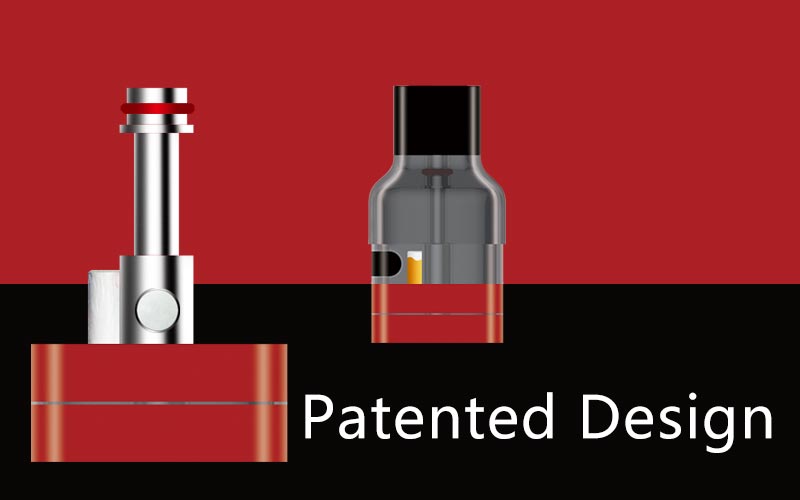 Performance
1.0ohm pod – the flavor is great and it is able to match that of Uwell Caliburn series, which is famous for its dominant flavor performance.
0.6ohm pod – wow, this is the best pod I have ever used, the flavor is great as usual, most importantly, the RDL vaping experience is amazing with airflow all open. The airflow is super smooth and the vapor production is huge enough to match that of a 40W device.
Does it leak? No, it never leaks, it is a real leakproof device, the pod is sealed perfectly.
Pod life – I can notice there is a slightly flavor drop after 3 refills and you may need to change a new pod after 5-6 refills.
Battery life – 600mAh is just enough for 1.0ohm MTL vape for a whole day, but for 0.6ohm RDL vaping, you may charge it 2-3 times a day. And it can be fully charged in 45 minutes.
Overall, I am very happy with the Model V, good flavor, huge vapor production and over average pod life span, very easy to operate. Will the Model V be one of the best pod system of 2022? Yes, definitely!
Kumiho Model V Review Pros & Cons
Pros:
Good quality
No leaking problem
Good flavor for both pods
Great RDL vaping experience for the 0.6ohm pod
Pass through supported
Long mouth piece
Clear pods
USB C charging
Adjustable airflow
Vibration alert is good
Auto draw, easy to use
Cons:
It will be better to have more battery capacity
Where to Buy?
If you're also interested and wanna try the new Model V by Kumiho, you can buy it here at $24.99 for retail. If you want to wholesale or distribute the Kumiho Model V, please mail us to wholesale@healthcabin.net.