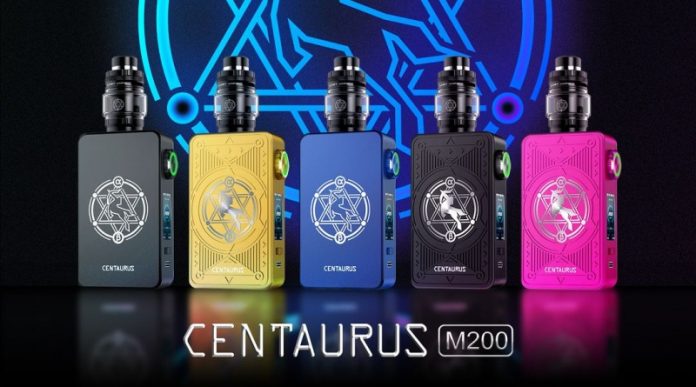 Roll up… Roll up. Hello my fellow vapers today we have a kit from Lost Vape The centaurus M200 Box Mod Kit. This was very kindly sent to me from Healthcabin. So let's get started the Lost Vape Centaurus M200 Kit Review together!
As always this review is my own thoughts and not associated with anyone from Healthcabin or POTV. Nor have I been paid for my thoughts.
Abit about the kit
For today's review we have the new box mod kit from Lost Vape. They're widely known for making good quality, dna and non dna mods. They're normally quite a high end mod so I expect this kit to be no different.
The kit is currently avaible in 5 different colour options and they are :
• Galaxy Black
• Golden Knight
• Gunmetal Grey
• Midnight Blue
• Pink Planet
I received the galaxy black Variant.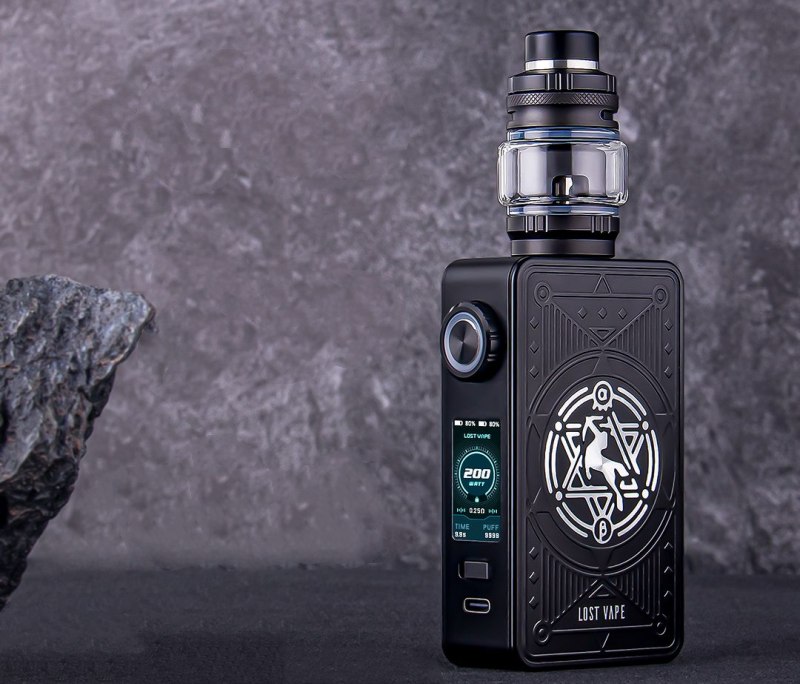 Centaurus M200 Mod
Centaurus Sub Ohm Tank
UB Max X1 0.15 ohm coil
UB Max X3 0.30 ohm coil
USB type-C cable
User Manual
Warranty Card
Mod
Dimension: 93*56.7*26mm
Power Range: 5-200W
Quest 2.0 Chip
Input Current: 1A-40A
Output Voltage: 0.7V-10V
Battery Voltage: 3.0V-4.2V
Battery: Dual 18650 Battery (Not Included)
Body Material: Aluminium Alloy & Stainless Steels
Input Voltage: 6.0V-8.4V
Screen Pixel: 0.96 inch
Type C Fast Charging
Replaceable Side Panel
Tank
UB Max Coil Compatible
Leakproof Design
Top-To-Bottom Airflow System
Adjustable Airflow
Top-Filling System
Mod
This mod is a lightweight duel 18650 mod, it has an output range off upto 200W, replaceable side panels and an easy to use 0.96in screen.
On the top there is a slightly raised 510 tank connection and the mod can comfortably house up to a 26mm tank.
The difference with this mod straight away is the fire button, unlike many other mods this is a spinning fire button making it not only fire but also change the wattage. This mod works in 3 different stages when changing wattages, when changing between 0-40W it goes up in 1 increments, 42-100W in 2 increments and then 100-200W it goes up in 5 increments.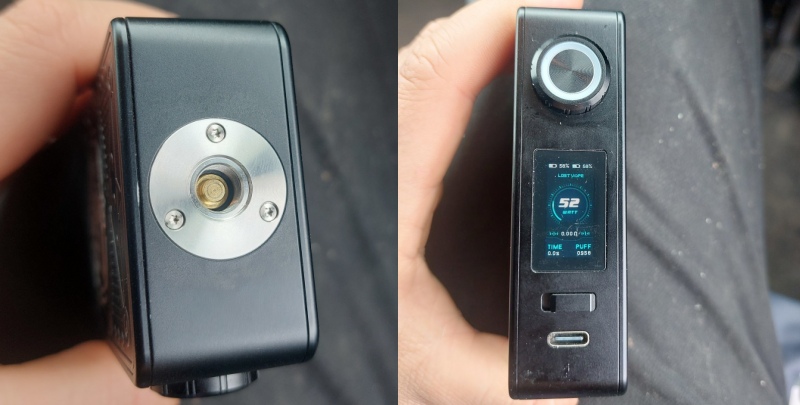 The fire button is also integrated with a LED light which also shows the charge level on your battery's. The colours of these are:
Charge level 0-20%: The LED is Red
Charge level 20-40%: The LED is White
Charge level 40-60%: The LED is Blue
Charge level 60-80%: The LED is Green
Charge level 80-100%: The LED is Purple
On the display screen it shows all the usual bits and bobs:
Battery percentage
Wattage
Mode
Puff
Time of last vape
There is 2 mods on the device and 5 clicks of the fire button switches between DIY mode and wattage mode. 3 clicks will lock the device but you can still fire.
The mod feels solid but is quite lightweight at the same time it has branding on both sides but it doesn't make it feel tacky it adds abit more character to the mod. Both side panels are replaceable meaning you can customise it to different colours that Lost Vape make the kit in. I have found the removable panelsto feel a little loose but only when sliding your hand against it. Not once has it fallen off as the magnets are very strong.
Also on the mod under the screen is a on/off switch which makes it quick and easy to turn the device off and also a USB type C charging port for firmware upgrades or charging in an emergency.

Tank
The centaurus sub ohm tank is what is provided with the kid and all tanks come in the colour black, have a 5ml bubble tank (2ml tpd), a changeable 810 drip tip and features top airflow to prevent leaking.
A quarter turn will undo the top cap where there is 2 large kidney shape filling holes.
The airflow ring has knurling around the top giving it a nice bit of grip when changing the airflow open or closed.
The airflow on this tank goes very a wide open DL to a slightly restricted DL vape for me I've found the flavour, airflow and clouds perfect with it being just slightly closed. Closing it fully gave me an uncomfortable warm vape.
Unscrewing the bottom section of the tank is where the plug and play UB coils are fitted. Simply press them in full and screw the bottom part back together.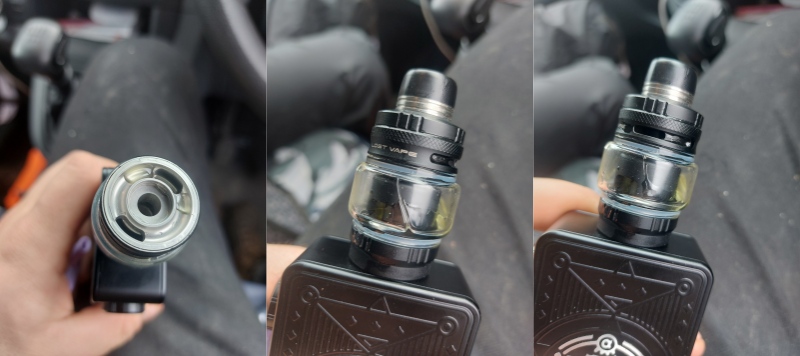 Coils
This tank is compatible with the UB Max range of Lost Vape coils and comes with 2 coils included:
Ub Max X1 0.15ohm 80-120W
Ub Max X3 0.3ohm 40-60W
I Started with the X3 coil working my way up slowly I found between 55-60W to give the best level of flavour and cloud production, its a very DL cloudy flavourful vape which really pops with flavour. The one massive pro is the coil life I was at just over 1000 puffs and the coil still had good flavour before I swapped it out to give the other coil a run for the review which is impressive for a half high wattage DL vape coil.
The X1 coil I tried next isn't normally something i would choose to vape being between 80-120W.
Starting of low around 60W you start to get nice flavour plenty of thick clouds working your way up through the wattages increases both flavour and clouds production personally 80/90W was abit to much for me and to be honest didn't offer very much more than at 70/75W so I stayed below the limit as I didn't mind the vape.
I used this coil for a week and it was still going solid until I swapped back to my original X3 coil.
Overall both produce very good flavour and vapour production and the coil life is something which is very impressive.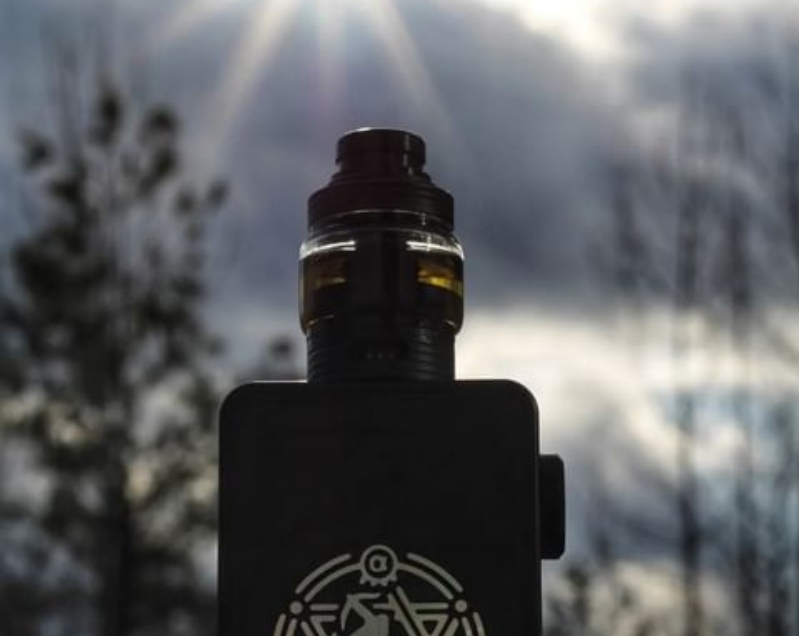 Pros and Niggles
Pros
Solid mod
Easy to use
Great flavour
Great coil life
Spinning fire button (something different)
On/off switch
Niggles
Changeable back panel moves a little
High wattages on coils ( subjective)
Overall thoughts
Overall I've been very impressed with this kit. The flavour the coils give is superb although for me personally the wattages the coils use is quite high you can't deny the flavour and coil life.
The mod itself is very simplistic which makes it appealing but it looks very smart and solid. The spinning wheel to fire and change wattage is something different and it works well. The wattages only going up in increments of 2 at certain wattages could be seen as a negative to some but isn't to bad for me.
I like the fact Lost Vape have added a switch to turn the kit on and off which makes it easier than remembering to press the fire button.
The changeable back panel does seem to have a little play in it but it hasn't fallen off or become to loose whilst using the kit which is a possitive.
As always a massive thank you to sue at Healthcabin for sending me this over for review its very much appriciated.
HealthCabin is also one of the biggest vape wholesale distributors in China, if you're a vape business owner, just contact them to get competitive wholesale price.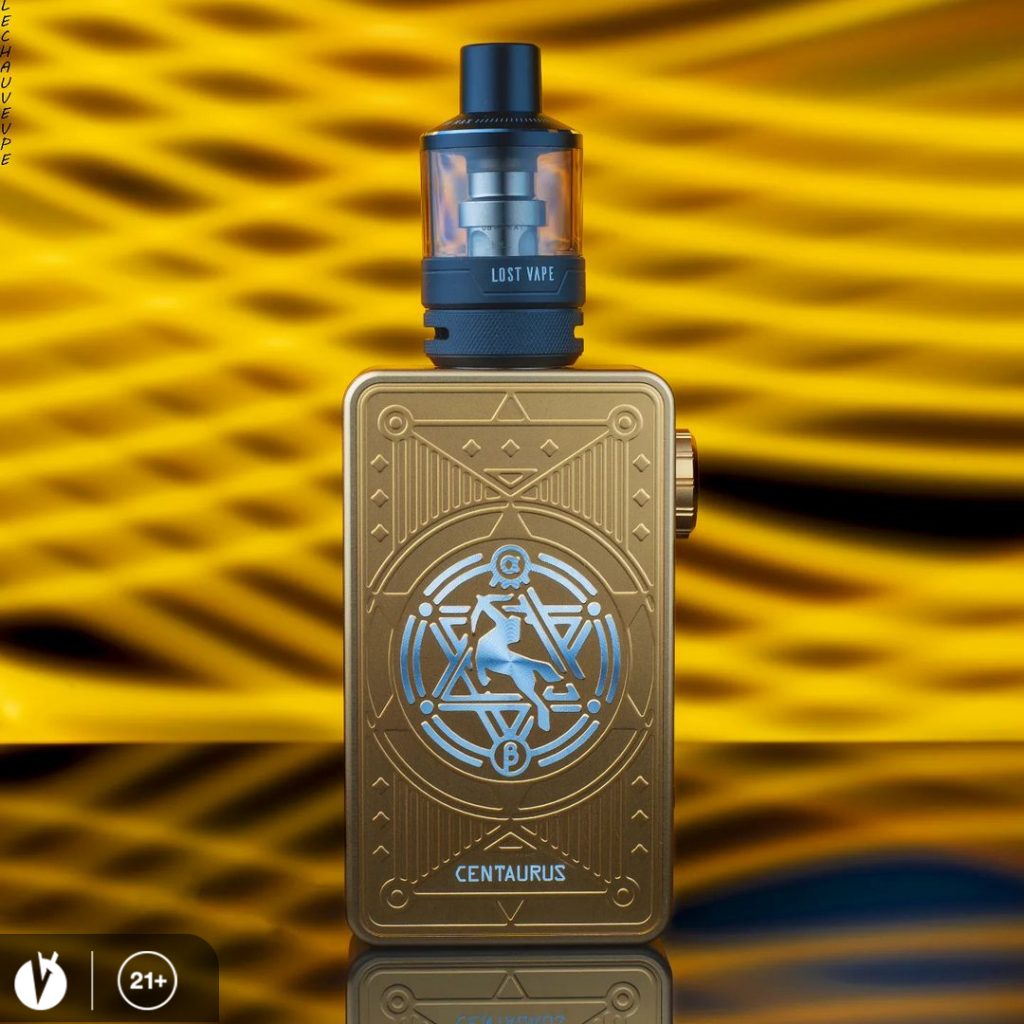 This review was written by Sam – The Vaping Gardner from POTV(Planet Of The Vapes), click to view original review.